Why the Korean Grand Prix Simply Isn't Working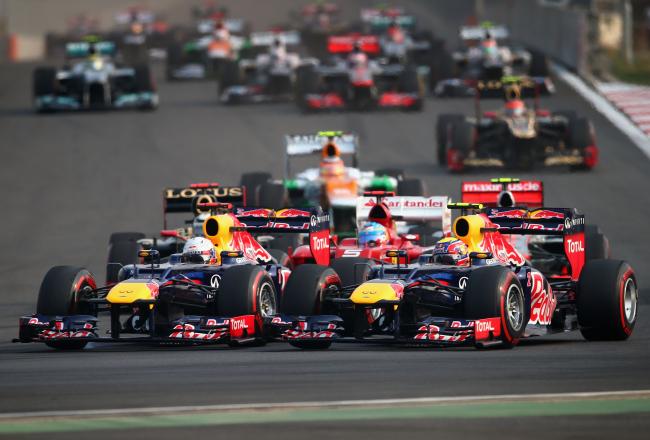 The Korean Grand Prix may not be long for the F1 calendar
Clive Mason/Getty Images
The Korean Grand Prix has struggled to establish itself as one of the Formula One calendar's "must-have" races.
You only get one chance at a first impression, and the hurried completion of the Yeongam circuit (and the term "completion" is used here very loosely) meant it was never going to grab the hearts of F1 personnel and fans alike.
In short, the track is actually rather good and can promote good racing. But it's the package it comes in that's the issue, especially given the promise that surrounded the initial proposal for a Korean Grand Prix.
Potential Not Delivered
At the time of the announcement, as reported by Autosport, there were no Korean drivers or teams. There are still no Korean drivers or teams. But there was substantial logic behind hosting a grand prix in South Korea, not least Bernie Ecclestone's drive to branch out to new markets.
Remember, Korea is one of the world's leading car exporters.
There were plans to build a Hermann Tilke-designed track on marshland at a cost of 250 billion won, or $264 million. An entire city would grow around it, revitalising the southwest region of South Korea and creating a booming tourism market.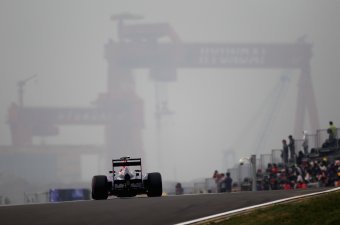 Clive Mason/Getty Images
That didn't happen.
Construction fell drastically behind schedule and the usual 90-day rule for circuit approval had to be waived. Ecclestone was unhappy, but 12 days before the grand prix was due to be held, Korea was passed fit to host it, having only just scraped a "Satisfactory" rating from the FIA, as per The Guardian.
Signs of a problematic birth were evident throughout the facility, which resembled more of a construction site than an elite, hundred-million dollar venue. Cranes littered the infield, mud provided most of the run-off.
Then it rained. It rained hard.
Korea's inception onto the Grand Prix calendar was troubled at best.
As it was, the first race was a memorable one. Mark Webber crashed out, seriously damaging his championship hopes, and Sebastian Vettel retired with engine problems. Fernando Alonso came through the monsoon conditions to win, setting up a grandstand finish between the three for the title.
The thing about Korea is that Tilke applied the best features of his most successful tracks. Two very long straights end in tight corners, which provide great overtaking spots. The second and third sectors test a car's core qualities with fast, sweeping sections and tightening bends as well. It's a good track, a very good track. Webber, despite his crash, is a big fan.
While the quality of the track itself is unquestionable, that too has been shrouded in doubt, namely the pit entry and exit. Both are on the racing line, and both could be very dangerous. It would not even take the worst case scenario for it to spell serious trouble, that's the concerning thing. But the drivers raised their concerns.
So, despite all the issues, there was potential following the Korean Grand Prix. The race was run despite concerns over construction and the troublesome elements, and with another year before the F1 circus would return, hopes were high big progress would be made on delivering the plans organisers heralded back in 2006.
23 hours and 54 minutes after leaving home, we are now at out "love motel" in Mokpo ! #NotGlamourousAtAll

— Karun Chandhok (@karunchandhok) October 2, 2013
A Descent Into Farce
That didn't happen. In fact, for all the difference there was, you could have locked up the circuit gates in 2010, and unlocked them the week of the 2011 race. There was even talk, as suggested by PlanetF1, of the previous year's rubbish still in the bins! That and journalists being made to sleep in 'love motels' brought home the concerns over facilities even more.
That, allied with the dismal attendances the three grand prix contests have attracted, suggests that Korea is not as keen on F1 as its government was in 2006.
Was there an element of ambivalence?
Possibly. The circuit has been running at a huge loss, as per GrandPrix247, and despite a slight reduction in fees from Ecclestone, it continues to do so.
On next year's calendar, marked up as provisional, Korea has been moved from its October slot to (potentially) be one of the championship's early rounds. Perhaps it's too early to write it off and celebrate its impending axing from the calendar, because the circuit's good, and the races have been entertaining.
Do you think the Korean Grand Prix deserves a place in F1?
Yeongam has only been a host track three times, but we've seen enough. It's not just about the facility, however troubled. It's not just about the attendances, however dismal. It's about a calendar that is expanding to the point of genuine concern, and a serious need to trim the fat when a race is just not worth the hassle required to keep it going.
F1's quest to become truly global has unearthed some potential gems, such as Marina Bay and the Circuit of the Americas in Texas. The Korean package is not one of them. It hosts its fourth iteration this weekend, and F1 would not be for the poorer if it was its last.
This article is
What is the duplicate article?
Why is this article offensive?
Where is this article plagiarized from?
Why is this article poorly edited?