NBA 2K14: Advice for Gamers Prior to 2K Sports' Anticipated Release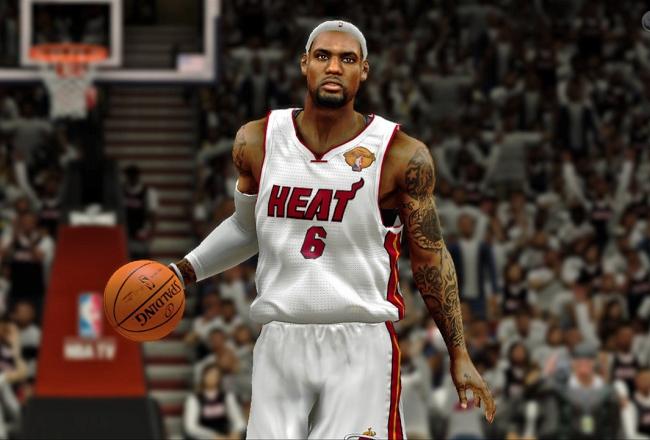 2K Sports, Operation Sports

With the 2013-14 NBA season tipping off in earnest tomorrow with the beginning of training camps, it's only right that the folks at 2K Sports give it a proper welcoming—with the release of NBA 2K14.
The latest iteration of the beloved series will hit your local brick-and-mortar stores at midnight, whereupon you'll be able to live out your dreams of becoming the next LeBron James or Pat Riley. Or you could just be LeBron James himself.
As has been the case with an increasing number of games, the choice is yours. With a multitude of game modes and options within those game modes, NBA 2K14 looks to give gamers autonomy to have nearly every experience they want.
Much like all sports video games releasing around this time, NBA 2K14 also represents a hugely important release for 2K Sports. This Tuesday's release only applies to current-gen systems, the Xbox 360 and PS3. The Xbox One and PS4 gaming consoles will release this November—"conveniently" timed around the beginning of the holiday shopping season—and with it will come another iteration of NBA 2K14.
In other words, it's up to the 2K Sports developers to create not just one great iteration this year but two. And knowing the fickleness of the average sports gamer, anything less than near-perfection won't be good enough.
Luckily, early reviews are A-OK on the current-gen console. Metacritic, which cobbles top reviewers to create a normalized score on a 1-100 scale, currently has NBA 2K14 with a score of 88. That's aligned exactly with last year's release, NBA 2K13, which was for my money the best basketball sim ever created.
So we're off to a good start. With that in mind, here are a couple pieces of advice on what to do as soon as you pop your disc into the console.
Remember, (Overall) Ratings Ain't Nothin' But a Number
Three things that sports fans will never stop arguing about: Tim Tebow, performance-enhancing drugs and sports video games ratings. Every year, with each major release, there is much hand-wringing about how a certain developer did in representing the reality of the league they are attempting to recreate—or at least the "reality" the person arguing their point lives in.
When it comes to arguing player ratings, an overwhelming majority of the conversation surrounds a player's "overall" rating. And that's understandable. The overall rating is based on a theoretical scale of 0-100 (though this year's worst-rated player is Jason Collins at 50 and the best is LeBron James at 99), and represents something of a benchmark of where a player stands around the league.
LeBron gets the highest rating because he is some form of superhuman the rest of us mere mortals marvel at three or four times per week. Players like Orien Greene receive ratings like 53 overall because, well, you get the point.
These aren't the points of contention. Where fans get up in arms and some players even get a little peeved is once we get past the LeBrons and Greenes of the world and start delving into the middle-to-upper tier of the league.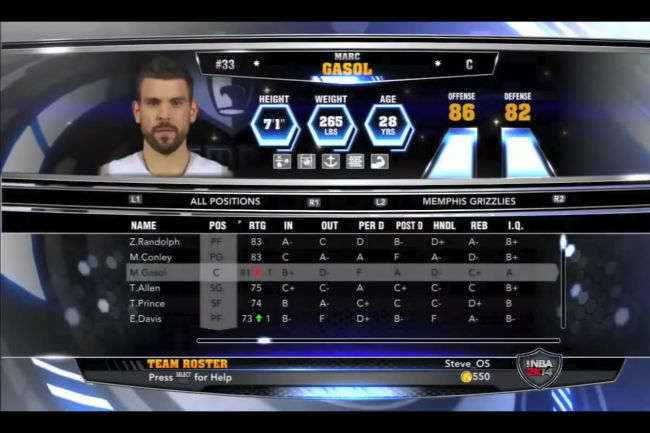 No, folks, I'm not quite sure how Marc Gasol, who is the best center in the league for mine and most people I talk to inside the league's money, gets rated an 82 overall. Or how he's behind Andrew Bynum and Al Jefferson in this video game reality. Or a player on-par with Tyreke Evans and O.J. Mayo.
Well, actually, I do.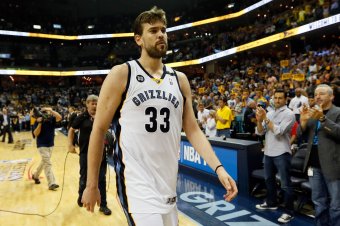 Kevin C. Cox/Getty Images
It's because looking at the overall rating is a faulty way of judging the NBA 2K14 rosters. Always has been. Developers aren't necessarily concerned with the endgame of the algorithm when they're compiling the rosters. They're concerned with creating the most accurate simulation of how a player actually plays in real life.
It's when folks only look at the superficialities that we get stuck in a rabbit hole. Gasol isn't a worse player than Bynum or Jefferson inside the game or out, nor is Tony Parker a lesser star than Jrue Holiday. What makes 2K14 such a great sim is that the developers aren't married to such a linear way of thinking.

Parker and Gasol may have worse "overall" ratings than a couple of their worse counterparts. But you know who they play like? Marc Gasol and Tony Parker.
And that's a great thing. So do yourself a favor this year and look less at how a player "stacks up" against his cohorts and look at the mechanics of why that is. I think you'll be pleased with the results.
Go Ahead and Start Your Association. You Know You Want to
If you're anything like me, you're probably a stickler for accuracy when it comes to gaming rosters. You want everything to be how it should—the right players added to teams, depth charts figured out, etc.—before you dive face deep into the hundreds of hours necessary to rebuild the Toronto Raptors.
OK, maybe that last part is just me living out my fantasy of pretending to be Drake. Whatever. The first part of the analysis sticks.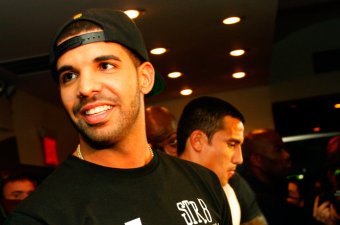 Noah K. Murray-USA TODAY Sports
Sports gaming fans, as we previously covered in the ratings section, are zealots for perfection. Entire forum communities are devoted to editing rosters, creating new players and doing things collaboratively—all in the name of having the most authentic experience possible.
NBA 2K14's Living Rosters, which will work with STATS, Inc. to provide day-to-day adjustments to the game, should go a long way toward limiting the need for that community. But not quite on release day.
As NBA teams open their training camps, too many open questions are open-ended for their 15-man rosters for anything to be perfect. And when it comes to starting Association mode, essentially the real-life sim of what it'd be like to run a professional basketball franchise, the waiting for those roster shakeouts can lead to a period of inertia.
Fans employ any number of coping mechanisms. They start with My Career. They go online to test their skills. Anything to delay the inevitable beginning of an Association just to get the nearest representation of the 2013-14 NBA season possible.
Do yourself a favor this year: don't wait. If you want to play Association, dive right in from the moment you open the game, make yourself a Hot Pocket and down a refreshing beverage. There's no use in waiting—mainly because no one can ever wait until opening night. The temptation of playing one of the deepest modes in all of sports gaming is always too great to pass up.
Plus, I mean, what are the odds you actually stick with your first Association, anyway? Odds are you end up hating your team from the moment DeMar DeRozan has his first 2-of-14 game from the field. (Goodbye, Drake fantasies.) Get your first dud Association out of the way early, learn the tricks of the trade within this year's mode and prepare yourself for when you're finally ready to give it a long-term go.
In the words cultural auteur Robin Thicke, you know you want it.
Hey, Other Game Modes Have Feelings, Too
OK, so maybe you're more patient than others and can wait on Association. Kudos. That makes one of us. But if you want to delay gratification and avoid starting up the game's most-played mode—or if you just want to get your in-game bearings down before beginning—I'd suggest going through the remainder of the modes in this order:
Path to Greatness Mode: If you're going to start out on something other than Association mode, why not go with the new kid on the block? In "Path to Greatness," you take over the career of NBA 2K14 cover athlete and executive producer LeBron James and attempt to carve out a narrative for the remainder of his career. Will he play out the rest of his career with the Miami Heat? Or take his talents to the Big Apple, or even back to Cleveland? The choice, and all of the interesting RPG-like consequences that come with it, are yours.
My Career: Want to create an individual legacy all to your own? Well, My Career is back and has you covered. For those who played NBA 2K13, the mode will largely feel familiar. You begin as a rookie and attempt to establish your mark in the league, with the difficulty of said establishment depending on your circumstances. Developers have also gone all-in on improving the artificial intelligence of your My Career player's teammates this year; players understand spacing and what you're doing on the floor far better than ever before.
My Team: One of last year's big additions, My Team returns with a glut of improvements across the board. There are now tournaments (with 2K Sports providing specified rules for each), individual head-to-head

online

matchup and countless other small tweaks to make the mode more of a long-lasting experience. EA Sports has cornered the market with the micro-transaction-based format with Ultimate Team, and My Team goes a long way toward bringing NBA 2K14 into the conversation.
Follow Tyler Conway on Twitter:
This article is
What is the duplicate article?
Why is this article offensive?
Where is this article plagiarized from?
Why is this article poorly edited?