NBA Live 14: Highlighting Top Features for EA Sports' Upcoming Game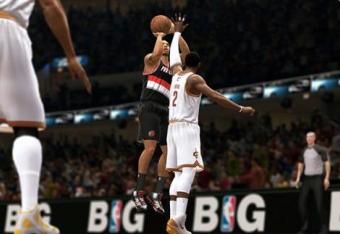 Photo Credit: EA Sports

EA Sports has a real treasure on its hands, as NBA Live 14 takes realism to the next level and gives gamers what they want in a basketball simulation.
For years, 2K sports has dominated the NBA video game landscape with its NBA 2K series. That's about to change, however, once basketball-loving gamers get their hands on EA Sports' latest gem.
EA Sports recently announced that NBA Live 14 will be available on next-generation consoles Xbox One and PS4 on Nov. 19th:
Hey Guys, first thing I want to let you know is that #NBALIVE14 will be in stores on November 19th for both Xbox One & PS4.

— EA SPORTS NBA (@EASPORTSNBA) September 16, 2013
Those lucky enough to enjoy this game on those new consoles will feast their eyes on a visual slice of digital heaven.
With this in mind, here is a peek at the game's most exciting features.
BounceTek
In an effort to produce an authentic product, EA Sports made big strides in the physics of gameplay and not just on highlight-reel-worthy plays.
Focusing on the nitty-gritty details, the graphics design team developed a new "physics-driven dribbling mechanic" that "will result in authentic responsiveness as opposed to rigged animations," as noted by EASports.com.
Dribbling the ball is now an art form.
As noted by Matt Moore of CBSSports.com, EA Sports even went so far as to "bring in players to record their specific dribbling styles and having the ball using its own physics engine."
The feel and look changes from one player to the next, creating the most authentic simulation you've ever seen.
CourtQ (Court Quotient)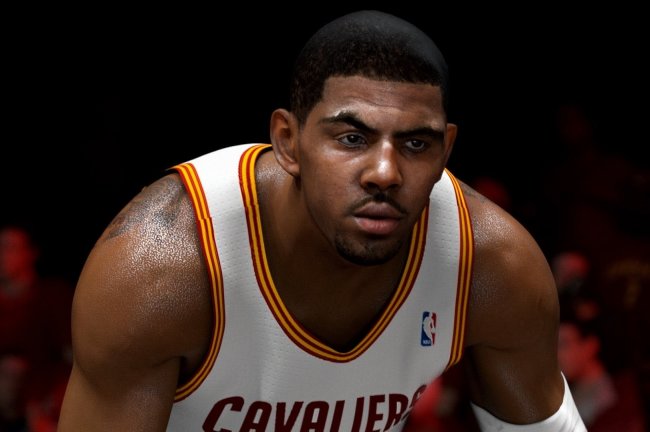 Gamers familiar with the Madden franchise eagerly await the weekly ratings updates EA Sports implements, which are based on how players performed the week before.
Now, with CourtQ, NBA Live 14 features a similar approach, utilizing data collected by Synergy Sports Technology to update players ratings.
As noted by GameStop.com, CourtQ will take basketball simulation to another level:
CourtQ (Court Quotient) is the brain of NBA Live 14. Over 70 unique stats and tendencies power every single player on the court utilizing the same data all 30 NBA teams use. NBA players evolve throughout the season, and so does CourtQ downloading updates from every NBA game within 1-hr of the final buzzer. If Victor Oladipo gets hot in the NBA, he'll be hot in NBA Live 14.
The line between real life and fantasy continues to be blurred, and gamers couldn't be happier.
Visually Stunning Graphics
You're going to be blown away by the level of detail and polish in this new game.
In addition to the upgrades in physics and real-time updates, the graphics on display are simply breathtaking, as detailed by GameStop.com:
Next Definition Visuals - Combined with 4x the texture resolution, high-fidelity animations and next-generation lighting NBA Live 14 will showcase every detail of all your favorite NBA players, uniforms and arenas to reveal stunning detail. Every wrinkle, every facial expression, and every drop of sweat will make you feel like you're courtside.
This game looks fantastic, and you'll be hooked from the moment you lay your eyes on the opening sequence.
Follow me on Twitter @JesseReed78
This article is
What is the duplicate article?
Why is this article offensive?
Where is this article plagiarized from?
Why is this article poorly edited?