Series-by-Series Guide to Yankees Pulling off Late-September Miracle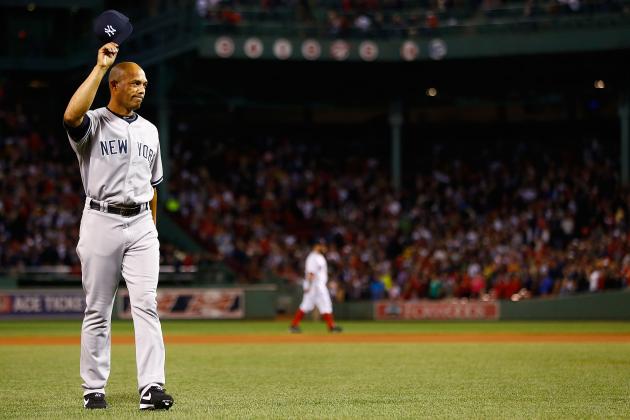 Jared Wickerham/Getty Images
If the Yankees and Mariano Rivera don't want to wave goodbye on Sept. 29—the final day of the regular season—they have work to do.
Just for a moment, imagine that it's possible.
The New York Yankees making the 2013 postseason, that is.
It's been a challenging-as-all-heck year for the Yankees, who had an aging roster to begin with and then endured injury after injury after injury over the course of 150 or so games games so far.
Things didn't get any easier for the Yankees on Tuesday, either, following a 2-0 loss to the Toronto Blue Jays—their fourth straight loss. That leaves New York, at 79-72, three-and-a-half games back of an American League wild card spot entering play Wednesday, a deficit that while not entirely impossible to overcome—at least, mathematically speaking—puts the Yanks as the last of six teams fighting tooth and nail for the two wild card berths.
That's a lot of leapfrogging for such an old team.
But for a moment, let's just hit pause on all the aging, all the injuries and all the other problems that have occurred, and let's find a hypothetical path—an idealistic yet realistic one—to get the Yankees to the postseason outright (i.e., no play-in tiebreaker) for a fifth straight season.
It's not going to be easy, and there's a lot to keep track of, especially with many of these six clubs playing each other down the stretch. Essentially, the Yankees' potential for getting to the postseason is like a tenuous and intricate web of maybes and if-so's where a pull here causes a ripple effect there.
For the sake of simplifying things—and grounding this rather fanciful exercise in somewhat of a reality—we'll figure that the Yankees would need to shoot for the second wild-card position (the top spot would be going even further overboard), and they would need to finish with at least 88 wins on the year. That means they would have to go at least 9-2 over their final 11 games.
That in mind as the goal, let's get started.
Begin Slideshow

»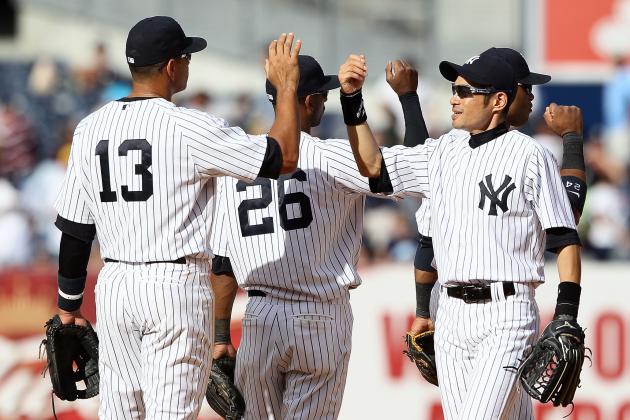 Alex Trautwig/Getty Images

Games Left: 11 (in 12 days)
Remaining Schedule: Two games at Blue Jays, three versus Giants, off day, three versus Rays, three at Astros
How They Can Help Themselves
The Yankees need to start out by ending their four-game skid immediately with wins over Toronto on Wednesday and Thursday. From there they return home for three against the Giants, and winning two of three against the reigning world champs is imperative. That at least could put fate in the Yankees' own hands, depending on what the Rays do over the same time frame, since New York starts a three-game home set against Tampa next Tuesday.
It sounds obvious, but that's going to be the make-or-break series for the Yankees, who are currently three-and-a-half games behind the Rays and need to sweep them in order to make up almost all of that ground in one shot. Of course, if the Yankees can do better than the Rays between Wednesday and the outset of their three-gamer, they'll actually have a chance to pass Tampa in the standings.
Controlling their own fate going into the final series of 2013 would be as good as it gets for the Yankees, who head to Houston to wrap things up with what should be a cozy matchup with an Astros team that already has 100 losses.
Remaining Record: 9-2
Final Record: 88-74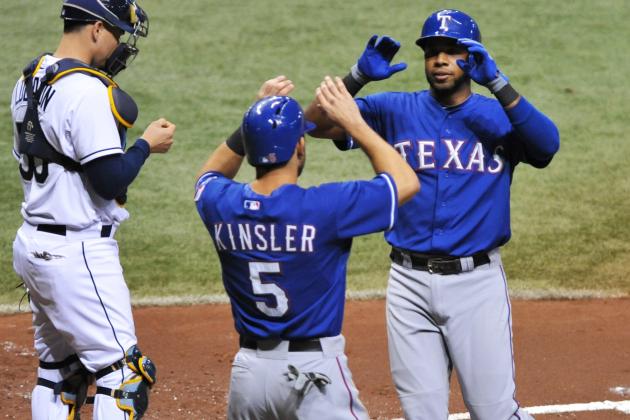 Al Messerschmidt/Getty Images

Games Left: 12 (in 12 days)
Remaining Schedule: Two at Rays, three at Royals, three versus Astros, four versus Angels
How They Can Help the Yankees
The Yankees need to be pulling big-time for the Texas Rangers from here on out, mainly because of who Texas plays. The Rangers are the one team ahead of the Yankees who can most help New York by winning. They could start by taking the final two from Tampa (and thus three of four in the series) on Wednesday and Thursday. That would knock the Rays back a peg or two, and as already established, the Yankees get to play Tampa for three at home next week, so the Bombers could make up even more ground with a sweep then.
After taking care of the Rays on the road, Texas travels to Kansas City for three games, where the Yanks will want the Rangers to keep winning (at least two out of three), since the Royals are currently tied with New York, who needs to get as many teams out of the race as possible—and as soon as possible—to avoid having to try to vault over a few too many in the final week.
Assuming Texas handles the Rays and Royals, they would put themselves in great position to lock up the top wild-card spot—and set the Yankees up for a run at the second one—even if the Rangers lost a couple of their final contests against the Astros and Angels.
Remaining Record: 7-5
Final Record: 89-73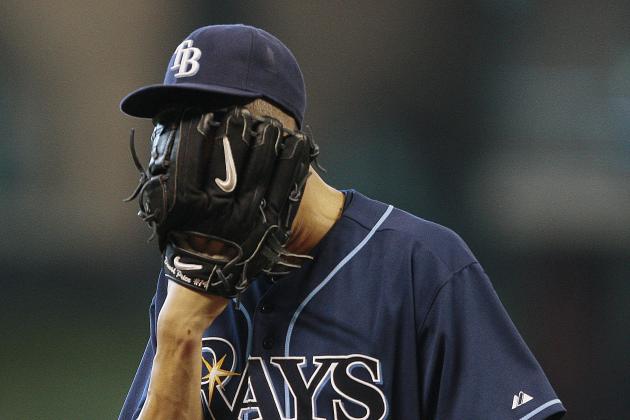 Bob Levey/Getty Images

Games Left: 12 (in 12 days)
Remaining Schedule: Two versus Rangers, four versus Orioles, three at Yankees, three at Blue Jays
How They Can Fall Behind the Yankees
The best-case scenario for New York has the Rays losing the last two to Texas on Wednesday and Thursday (as mentioned), and then splitting a four-game series with the Orioles that starts Friday. That way, neither Tampa nor Baltimore would gain any ground on the other over a period of four days at a very late juncture in the season.
From there—and this has been well-established by now, if you've been paying attention—the Rays have to get to New York for three all-important contests against the Yankees. Now, it's not technically (i.e., mathematically) necessary that the Yankees have to sweep that series, but for the purposes of sticking with the most streamlined path, that would be the right route.
Essentially, this plan calls for the Rays, who recently lost 13 of 17, to go back into the tank and lose two to Texas and all three to New York, sandwiched around a 2-2 split with Baltimore. If you're scoring at home, that would mean the Rays go 2-7 over their next nine starting Wednesday. That's the kind of collapse the Yanks need from a team that was on the other end of things only two Septembers ago.
Remaining Record: 5-7
Final Record: 87-75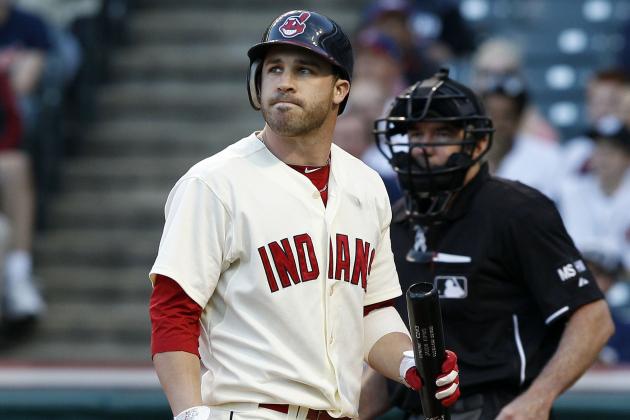 David Maxwell/Getty Images

Games Left: 11 (in 12 days)
Remaining Schedule: One at Royals, four versus Astros, off day, two versus White Sox, four at Twins
How They Can Fall Behind the Yankees
On Wednesday, the Cleveland Indians wrap up an intense series with playoff ramifications against the Kansas City Royals—yep, you read that right—and the best thing they can do for the Yankees is lose to drop two of three after winning Tuesday. While that would mean Kansas City gets a victory to hang with the Yankees—who are supposed to be beating the Blue Jays simultaneously—it would also mean that Cleveland falls a little closer back to New York, which is more important at the moment.
Even more so because the Yanks need the Indians to lose any way possible, given Cleveland's ridiculously easy final 10 games, all of which come against the Astros, White Sox and Twins (oh my). It might be a little pie-in-the-sky to expect the Indians to go no better than 5-5 in that stretch against that lowly trio (and with an off day built in), but that's about what it would take for the Bronx Bombers to finish ahead of Cleveland.
Remaining Record: 5-6
Final Record: 87-75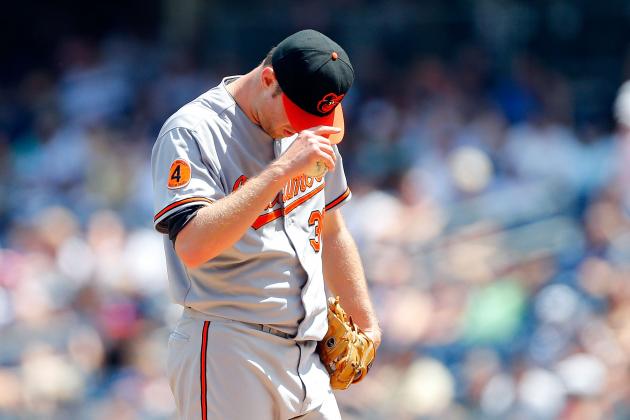 Jim McIsaac/Getty Images

Games Left: 12 (in 12 days)
Remaining Schedule: Two at Red Sox, four at Rays, three versus Blue Jays, three versus Red Sox
How They Can Fall Behind the Yankees
The Orioles have a very tough road ahead of them both in terms of where they are in the standings and who they play down the stretch, as five of their final 12 come against Boston, and four more are against Tampa. They also don't have any days off to catch their breath.
To jump over the O's, whom they trail by one-and-a-half games entering play Wednesday, the Yankees are going to have to do something that goes against their very nature—root like crazy for the Red Sox. Because the four-game series with the Rays was set up as a split to prevent either side from winning too much to stay too far ahead of the Yankees (as mentioned earlier), the Orioles are going to have to make up losses elsewhere, which is where Boston comes in.
For the 80-70 O's to wind up behind New York—who is finishing 88-74, as established—they have to finish with no more than 87 wins. In this scenario, they're already getting two against Tampa, but the Red Sox have the power to keep Baltimore out by winning a game or two, like Wednesday's and/or Thursday's, which would make the three against Toronto moot.
Remaining Record: 6-6
Final Record: 86-76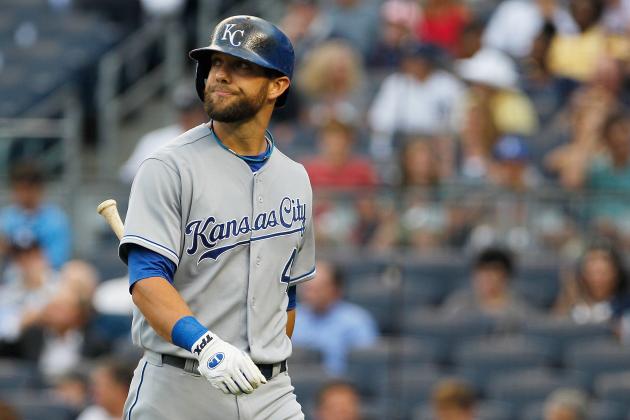 Mike Stobe/Getty Images

Games Left: 11 (in 12 days)
Remaining Schedule: One versus Indians, off day, three versus Rangers, three at Mariners, four at White Sox
How They Can Fall Behind the Yankees
As far as results previously determined here, the Royals are getting a win over Cleveland on Wednesday followed by losses in at least two of three to Texas. From there, if the Yankees—who are in a dead heat with Kansas City at the start of Wednesday's games—pull off the 9-2 record that was established earlier, New York would only need the Royals to drop a single game.
Even though the Royals conclude their campaign with seven games against the Mariners and White Sox, they would have to win every one of them to stay even with the Yankees at 88-74. A team that hasn't been to the playoff since 1985 might have trouble under such pressure.
Remaining Record: 6-5
Final Record: 85-77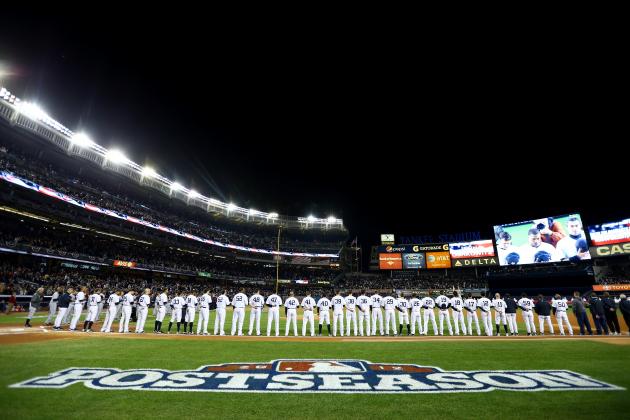 Al Bello/Getty Images

So what do all of those preceding individual scenarios actually look like if they play out just so? Take a gander...
American League Wild Card
Texas Rangers: 89-73* (One game ahead of Yankees)
New York Yankees: 88-74* (One game behind Rangers)
Cleveland Indians: 87-75 (One game behind Yankees)
Tampa Bay Rays: 87-75 (One game behind Yankees)
Baltimore Orioles: 86-76 (Two games behind Yankees)
Kansas City Royals: 85-77 (Two games behind Yankees)
* = clinched playoff berth (hypothetically)
As unlikely as it is that the script written over these pages actually plays out, it does at least paint a playoff picture that would, remarkably, include pinstripes. Such a surprising result could play out other ways, of course, but here's hoping this theoretical path at least provided some insight into what the Yankees' postseason hopes—however slim—could turn into.