Mayweather vs. Canelo: Alvarez Stands No Chance If Fight Goes the Distance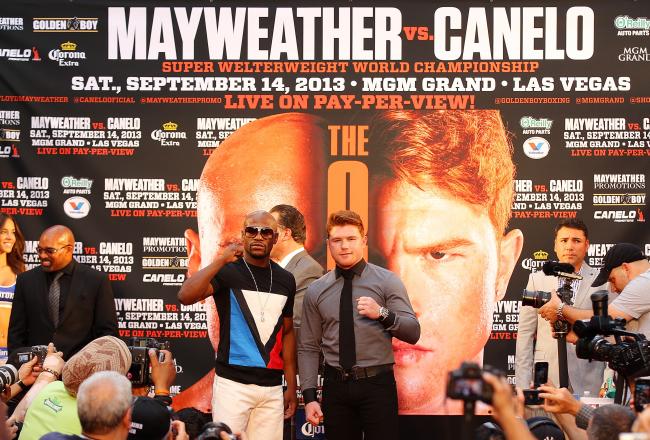 Mike Stobe/Getty Images
Remember the saying, "Slow and steady wins the race"?
Floyd "Money" Mayweather abides by that rule in between the ropes, and it's what's going to allow him to easily drop Saul "Canelo" Alvarez on Saturday, Sept. 14, in their "superfight" that is every bit a superfight except for one area—skills in the ring.
The catchweight bout at 152 pounds between the two fighters tells the story. Mayweather has no issues moving up a bit, but Canelo, who has struggled with stamina issues in the past, faces an uphill battle coming down from 154 pounds and matching the lasting strength of Money.
Mayweather excels in a defensive, outlast-the-opposition approach in his matches. He's faster than his opponents and uses his excellent defense to frustrate them into mistakes.
Canelo will fall for the same trap, regardless of whether he knows it or not.
Money has scored knockouts in only two of his last nine fights. He doesn't need knockouts to win because his defensive style, particularly his famous shoulder roll, frustrates opponents to the point of panic. Not landing effective combos while suffering counters from Money is what enables Mayweather to play mind games.
Combos have been the name of the game for Canelo up to this point, as the flurries he strings together for sometimes upwards of eight punches often set up a knockout blow—which has allowed him to score 30 knockouts in his bright, young career thus far.
Throughout Mayweather's career, opponents have landed just 17 percent of their punches, according to CompuBox. That tally isn't going suddenly change when Canelo steps to the plate.
The key for Alvarez is simple—end the fight early.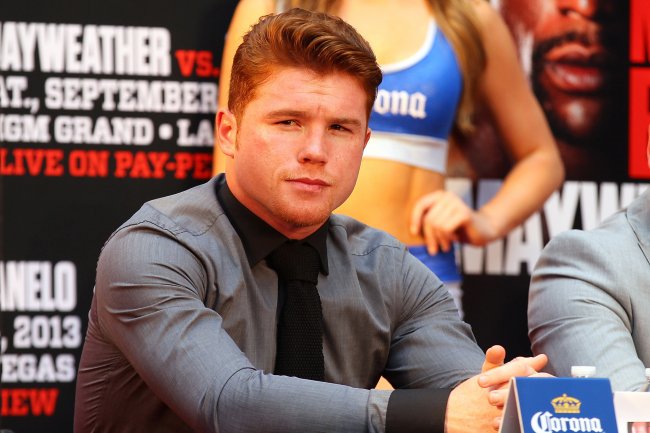 Mike Stobe/Getty Images
Alvarez is one of the best power hitters around, connecting on over 50 percent of his power punches, per CompuBox. The only way Alvarez hands Money his first defeat is making Mayweather hit the canvas early as a result of power strikes.
Should Alvarez play into Mayweather's strategy and allow the fight to go into the later rounds, Money will simply pick Alvarez apart. Money is the king of in-ring adjustments. Canelo's strength with power punches is Mayweather's as well—opponents only connect on them 21 percent of the time, per CompuBox.
In the later rounds, the fight is already decided. The aforementioned stamina issues come into play for Canelo, which makes his power strikes less effective. Mayweather throws an average of 41 punches per round—mostly counters as he carefully breaks down his opposition.
If Canelo, at just 23 years old, wants to win, he needs to aggressively pursue body shots in the early frames and go for broke in the later rounds. A middle-round knockout is the only shot for Canelo, who is entering the ring with an ageless and seemingly tireless Mayweather, who excels late in matches.
While slow, methodical, defensive strategies have allowed Mayweather to climb to the top of the boxing world, the opposite has allowed Canelo to climb to the top of the hill.
Something has to give.
If Canelo wants to be king of the hill, he'll need his strategy to come through early. If not, the boxing world will see Money remain on top as he has countless times in the past.
Note: All statistics are courtesy of CompuBox.
Follow B/R's Chris Roling on Twitter for more news and analysis @Chris_Roling
This article is
What is the duplicate article?
Why is this article offensive?
Where is this article plagiarized from?
Why is this article poorly edited?