Why the Baltimore Ravens Secondary Is a Major Problem Heading into 2013 Season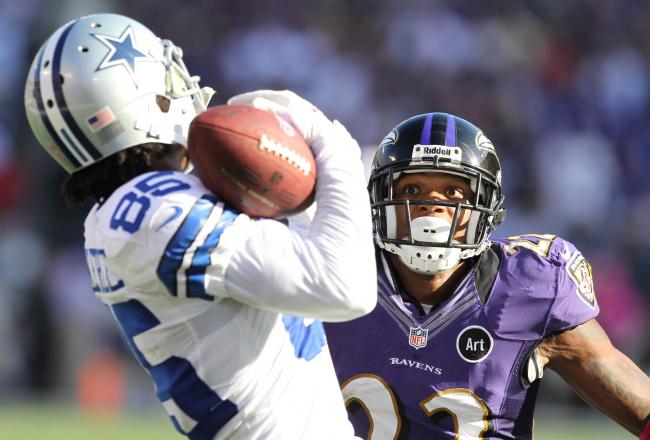 Mitch Stringer-USA TODAY Sports
For the 2013 Baltimore Ravens, the season will be predicated on traditional Ravens football: defense and the run game.
While the Ravens are primed to revert back to their old-school ways on both sides of the ball, all things may not go as planned in the back end of the defense. Up front, new additions such as inside linebackers Daryl Smith and Arthur Brown, as well as outside linebacker Elvis Dumervil and Chris Canty, figure to make instant impacts in their first year in purple and black.
With a front seven that also includes outside linebacker Terrell Suggs and defensive tackle Haloti Ngata, the Ravens could finish the season with one of the most productive front sevens in the NFL.
However, the productivity may stop there. In the back end of the defense, the Ravens will be going through a catastrophic rebuilding period this season, replacing both starting safeties and one starting cornerback.
Even though the offseason brought much-needed change to the secondary, the new additions may struggle to jell and develop into their roles in a swift enough period in order to make an impact in 2013.
At safety, the Ravens are replacing a legend in Ed Reed and an enforcer in Bernard Pollard. They have been replaced by Michael Huff and James Ihedigbo, respectively, with rookie strong safety Matt Elam figuring to take over for Ihedigbo as a starter eventually.
At cornerback, the Ravens return shutdown player Lardarius Webb, who appears to be fully healthy after a season-ending ACL injury last season. The Ravens, however, are dealing with the departure of Cary Williams, who signed with the Philadelphia Eagles.
While Williams was far from consistent during his time in Baltimore, the transition period with a new starter—Corey Graham—could make things difficult. With several new faces and struggling players such as cornerback Jimmy Smith, the secondary could prevent the Baltimore defense from becoming one of the best in the NFL.
Let's take a look at some of the issues the Ravens may face.
The biggest concern in Baltimore's secondary is Smith, who has yet to develop into a starting-caliber corner despite being a former first-round pick.
His most noticeable issue is his urgency in pass defense, or lack thereof.
That was on display against the Atlanta Falcons in Baltimore's second preseason game.
In the first quarter, Smith was lined up against star receiver Julio Jones in a one-on-one matchup.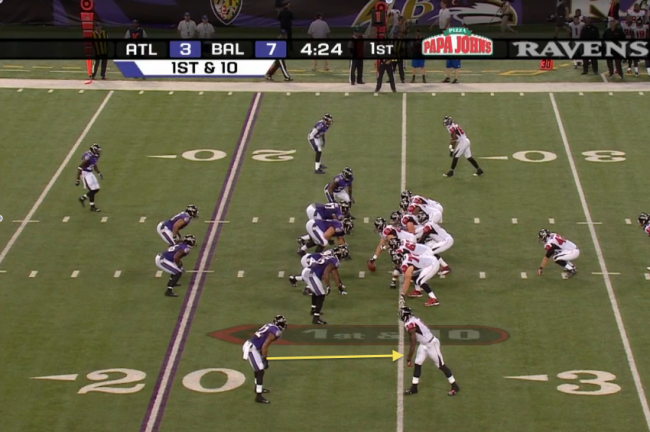 Smith was isolated on Jones, with little safety help, and he played it safe, by blocking off the outside of the field, allowing Jones to have the inside.
Jones ran a simple post route, and without any safety help for Smith, the throw couldn't have been any easier for Falcons quarterback Matt Ryan.
The issue that exists with Smith was noticeable, as his lack of urgency when Jones came out of his break was concerning.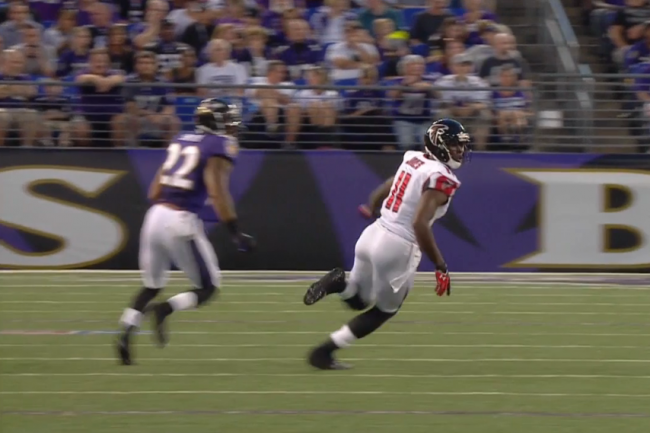 Of course, Jones is one of the best in the NFL, but he was already turned toward the inside of the field looking for the ball before Smith even reacted.
For Smith, he struggles mightily when placed one-on-one with any receiver. The Ravens don't have the luxury of having a helping safety every play Smith is on the field, and if he can't improve his own coverage, easy receptions like Jones had will persist throughout the year.
Smith is the biggest concern when it comes to Baltimore's cornerbacks, as Webb is Baltimore's go-to shutdown option, and Graham and Chykie Brown filled in admirably last season.
At safety, with two new starters, two rookies—Elam and Brynden Trawick—and an inexperienced player in Anthony Levine, growing pains will be expected.
Trawick and Levine figure to have limited roles, but for Elam, Huff and Ihedigbo, the front seven will rely on them to hold together the back end of the defense.
At free safety, Huff provides the Ravens versatility and experience, but at strong safety, Elam and Ihedigbo—who has never had an extensive role as a starter outside of 2011 with the New England Patriots—figure to hold the defense back, particularly in pass defense.
While Ihedigbo is the starter for now, that job is ultimately going to be Elam's, so he'll be the focus.
He has issues similar to what Smith has at cornerback: lack of urgency and slow to react to passing targets.
This was evident in the Falcons game, when Elam rushed up to the line prior to the snap to defend wide receiver Harry Douglas.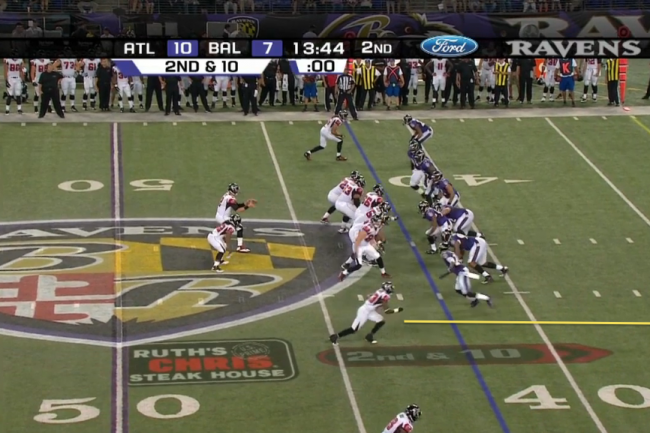 He engaged in one-on-one man coverage of Douglas out of the slot. Douglas easily ran right past Elam without any irritation from Elam's defense.
Douglas found an open spot in the coverage past Elam, but luckily for the Ravens, the pass was overthrown for an incompletion.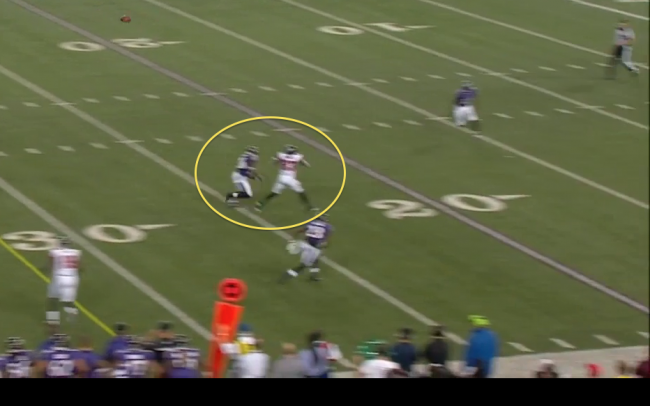 The problem Elam has is similar to several other Ravens defenders. If players such as Elam and Smith can't improve their urgency and reaction time in pass defense, opposing quarterbacks will have field days against Baltimore this season.
The issues don't exist as a result of lack of physical talent, as the Ravens' secondary members are physical and fast enough to match up with talented opposing receivers. For Baltimore, the issues are more mental, and if the game moves too fast for some of the young secondary members, problems will persist all season long.
These are problems that are easily correctable, but until—or if—they get fixed, the secondary will be the weak point of Baltimore's defense this season.
This article is
What is the duplicate article?
Why is this article offensive?
Where is this article plagiarized from?
Why is this article poorly edited?

Baltimore Ravens: Like this team?