What's New for the Cincinnati Bengals in 2013-14?
Kevin C. Cox/Getty Images

The NFL is always in a state of flux with teams using new schemes, coaches dreaming up unique ideas and game-breaking players emerging. It's a copycat league, but one that is ever-changing.
The Cincinnati Bengals are no exception, and the team continues to evolve despite making the playoffs in three of the past four seasons.
New faces young and old have joined the roster, new schemes are being tinkered with by the coordinators and new impact players are sure to emerge.
Observers have been given a more intimate look at the franchise this offseason thanks to HBO's Hard Knocks, but let's take the time to review everything that is new for Cincinnati before the 2013 season kicks off in early September.
Begin Slideshow

»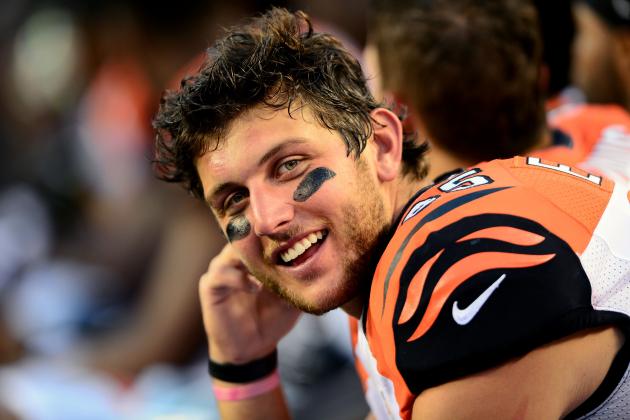 Andrew Weber-USA TODAY Sports

Before jumping into schematics, let's deal with the impact rookies who are allowing Cincinnati to innovate on both sides of the football in 2013.
Giovani Bernard, RB
The Bengals used their first two picks in the draft on the offensive side of the football to better help quarterback Andy Dalton along. Their second pick will actually have a bigger impact on the offense as a whole in 2013.
North Carolina's Giovani Bernard was the first back off the board in the draft after rushing for over 2,400 yards and 25 scores in two seasons. He also dabbled in the passing game with 92 receptions.
Bernard is the speed back Cincinnati has been searching for since Dalton came to town. He'll provide a secure check-down option for Dalton, stretch defenses and keep them honest, and even line up at wide receiver.
A do-it-all rookie, Bernard's addition means the offense will be even more dangerous in 2013.
Tyler Eifert, TE
The Bengals' first-round selection was the top tight end in the country for Notre Dame last season and will experience a smooth transition to the NFL thanks to his elite set of skills, including a knack for catching anything thrown in his direction.
The problem for Tyler Eifert is he's second on the depth chart behind Pro Bowler Jermaine Gresham.
What this does allow is the use of two-tight end sets, giving Dalton two massive targets to hit while under pressure, in short-yardage scenarios and in the red zone.
Eifert will see plenty of action as a rookie, but he'll scrap for targets with Gresham and a host of others. His presence is what matters most.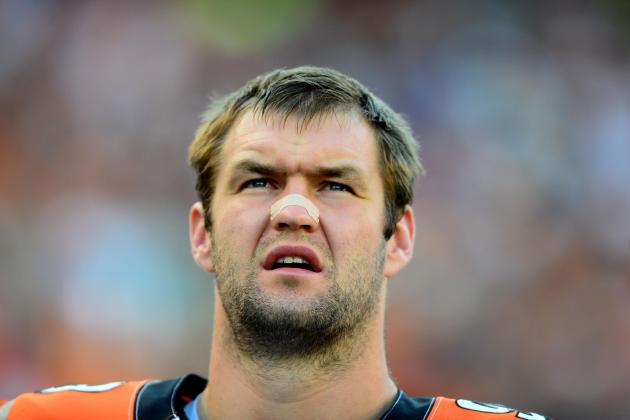 Andrew Weber-USA TODAY Sports

Cincinnati turned its attention to the defensive side of the football after using its first two picks on offense. While not high selections, a few of the draft picks will have an immediate impact in 2013.
Note: Fourth-round linebacker Sean Porter would be listed here had his rookie season not been cut short before it began with a trip to IR.
Margus Hunt, DE
When the Bengals entered the draft, defensive end was one of the positions most expected the team to avoid thanks to its outstanding depth. Starters Carlos Dunlap, Michael Johnson and Robert Geathers, combined with backup Wallace Gilberry made for an elite rotation.
Cincinnati did the unexpected anyway in the second round with Margus Hunt, a man who has played football for only a few seasons. Before tearing up the competition at SMU, Hunt was a decorated track and field athlete.
Hunt is a clone of Johnson, standing at 6'8" and 280 pounds. The big Estonian figures to play a minor role as part of the rotation but will make the most of his opportunities.
Shawn Williams, S
Third-round pick Shawn Williams out of Georgia could end up playing a large role for Cincinnati at a problem area.
The past few seasons have seen the Bengals address the strong safety position with stop-gap solutions such as Chris Crocker, but the team appears to have finally made an attempt at finding a long-term fix.
Williams has a long way to go in coverage, but he enters the NFL as one of Cincinnati's best run defenders from the defensive secondary. Across from free safety Reggie Nelson, Williams could be asked to start while he learns the pro game.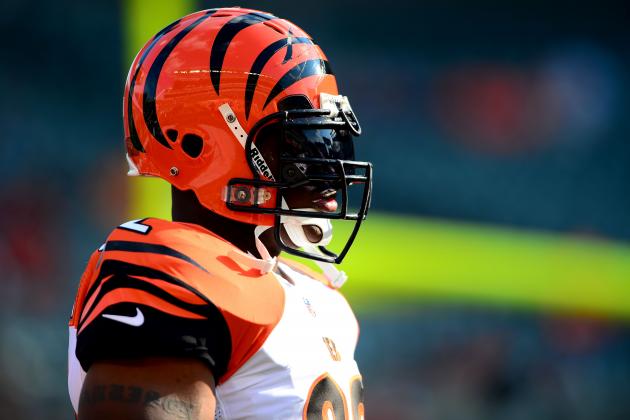 Andrew Weber-USA TODAY Sports

Cincinnati made one major splash in NFL free agency this offseason with the addition of former Pittsburgh Steelers linebacker James Harrison.
Harrison had terrorized Bengals quarterbacks for the past nine years as a pure pass-rusher, but he now brings that versatile talent to Cincinnati.
On the back end of his career at the age of 35, Harrison will not be asked to stay on the field for every snap. Rather, Harrison will see snaps at strong-side linebacker in running situations and at times be used as a pass-rusher from every linebacker spot and occasionally from defensive end.
Harrison has recorded nine or more sacks in four of the last five seasons, with his high of 16 coming in 2008 and his low of six coming in his injury-impacted campaign a year ago.
Most importantly, Harrison adds an attitude to a young defense looking for direction and a sense of identity. Harrison strikes fear into opponents and carries a certain swagger that the Cincinnati defense has not possessed for quite some time.
Harrison is going to have a major impact in Cincinnati this season, just not necessarily on the stat sheet with eye-popping numbers.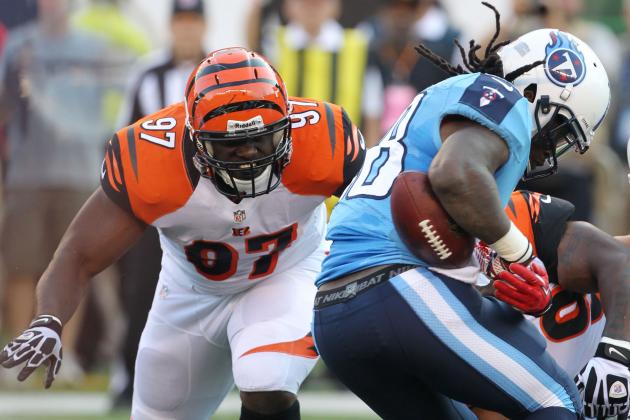 Brian Spurlock-USA TODAY Sports

Cincinnati has already flashed hybrid defensive looks in the four preseason games leading up to the regular season.
Defensive coordinator Mike Zimmer traditionally runs a base 4-3, but additions such as James Harrison, who played in a 3-4 in Pittsburgh, as well as the versatility of guys like Rey Maualuga (has experience on the strong side and in the middle) and Vontaze Burfict (prototypical middle linebacker playing on the weak side) mean Zimmer can throw some confusing looks at offenses.
It also helps that Cincinnati has the best 3-technique defensive tackle in the NFL in Geno Atkins.
This preseason Zimmer has flashed various looks, including an effective 3-3-5 in passing situations. Cincinnati has perhaps one of the most versatile units in all of football thanks to defensive linemen that can fit any scheme and defensive backs who can man multiple positions.
Things are going to get a tad confusing for observers as far as schematics go in 2013. That's exactly what Zimmer wants, and it means it is also causing confusion for opposing offenses. It's hard to prepare for something a team has not shown a lot of on film.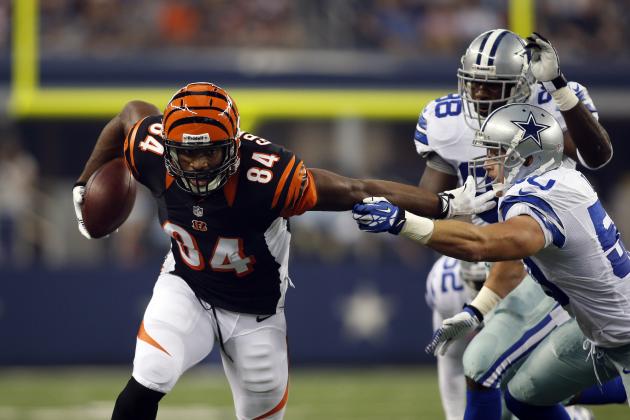 Tim Heitman-USA TODAY Sports

One of the major wrinkles being implemented on the offensive side of things is the emergence of two-tight end sets, made possible by the addition of first-round rookie Tyler Eifert and the continued presence of Pro Bowler Jermaine Gresham.
In the past few years, the Bengals have run very little of the look. Last season a common theme was going with three receivers, which would have been the status quo in 2013 with A.J. Green, Marvin Jones, Mohamed Sanu and a random dash of Andrew Hawkins.
Instead, receivers are going to see fewer snaps in 2013 while the big-bodied tight ends take the field to give quarterback Andy Dalton easier targets to hit. This is especially true in short-yardage situations and in the red zone.
The personnel grouping also allows for an air of unpredictability because both tight ends are excellent blockers, meaning a run is just as likely as a pass out of the look. Again—versatility and new looks will give the Bengals an advantage on opponents.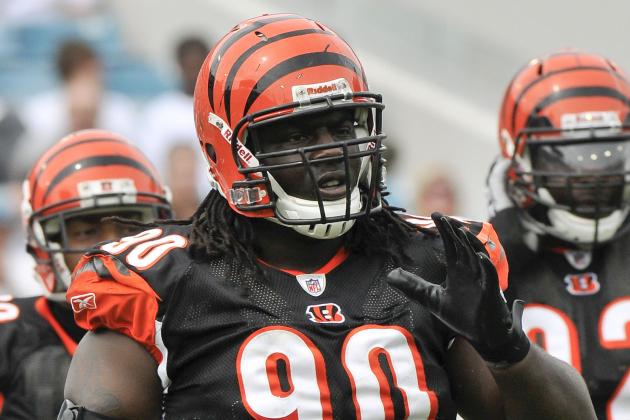 Fernando Medina-USA TODAY Sports

As far as losses go, Cincinnati did not lose much in the offseason leading up to the 2013 season, and what the team did lose was effectively replaced.
For example, losing versatile backup running back Brian Leonard to the Tampa Bay Buccaneers hurt, but the presence of Cedric Peerman mitigated the loss.
The same goes for the loss of Pat Sims to the Oakland Raiders. Sims was a critical part of the line rotation and behind Domata Peko, and the run defense of the unit was significantly better when he was healthy. However, Cincinnati effectively prepared for the loss by drafting Devon Still and Brandon Thompson two years ago.
If tasked with naming one more loss, it would be wise to point out veteran cornerback Nate Clements. Once again Cincinnati was prepared, this time thanks to bringing back veteran Terence Newman and knowing a first-round rookie from 2012 in Dre Kirkpatrick was waiting in the wings.
As usual in the Marvin Lewis era, the franchise has done a great job of retaining its own players.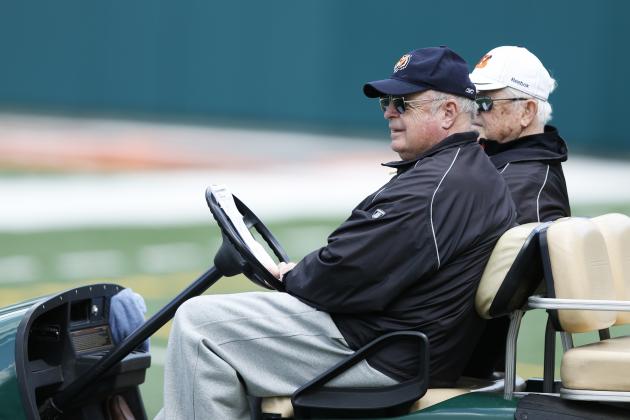 Joe Robbins/Getty Images

The strength of Marvin Lewis and Cincinnati retaining its talent will be tested in the biggest way imaginable over the course of the next year and a half.
Cincinnati has already made strides in recent years, extending talent like corner Leon Hall, lineman Andrew Whitworth, and more recently extending defensive end Carlos Dunlap.
Now Cincinnati is entering the true test. End Michael Johnson was hit with the franchise tag and needs a new deal after the season. Defensive tackle Geno Atkins, the best in the NFL, is going to need a historic contract to remain in the Queen City.
To add even more pressure, quarterback Andy Dalton and wide receiver A.J. Green will be eligible for extensions next offseason.
There's plenty of cap space to go around in Cincinnati for this exact reason. Recent trends have been positive for the franchise in this regard, but time will tell if the front office will fork over historic amounts of money to keep the top talents around.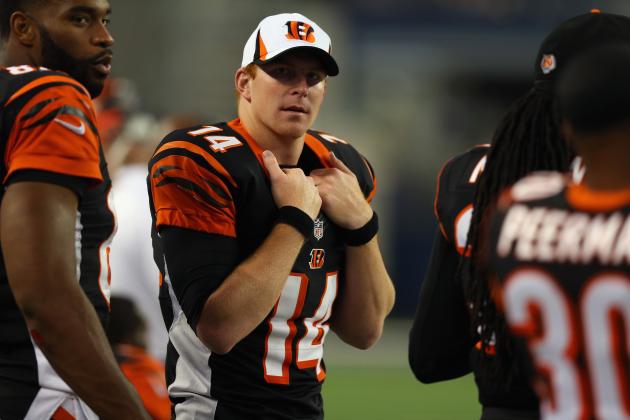 Ronald Martinez/Getty Images

The Bengals are the featured team on HBO's Hard Knocks for the second time. The last time Cincinnati appeared on the show, the team went on to sweep the AFC North en route to a 10-6 record and a loss in the Wild Card Round of the playoffs.
Observers are getting an intricate look at the dealings of the franchise, including more camera time from owner Mike Brown than many have seen in the past decade.
The show may help the young, impressionable roster to get acclimated to the spotlight, because Cinicnnati is going to see plenty of it in 2013.
Expectations are through the roof for the Bengals this year, which is understandable after back-to-back playoff appearances, continued exceptional drafts and an increasing record each season.
These expectations are not unreasonable, but the team could encounter issues with meeting them. For example, three of CBS Sports' experts have picked Cincinnati to win the AFC and advance to the Super Bowl, with one expert saying the Bengals will win.
It's not impossible, but the expectations are asking a lot for a young roster on a franchise that has not won a playoff game since 1990.
All signs point toward a sound season for the Bengals at worst, but the expectations may be difficult to live up to in 2013.
Follow B/R's Chris Roling on Twitter for more news and analysis @Chris_Roling