Yohan Cabaye wants out of Newcastle and Arsenal want to sign him. However, the club must act fast in order to complete a transfer.
The Gunners first showed their interest in the 27-year-old midfielder the night before his first match of the season against Manchester City. The timing of this upset Newcastle manager Alan Pardew, according to Matt Dickinson of The Times:
Pardew: "I didn't see why they (Arsenal) couldn't give us the respect and honour of giving us till Tuesday morning." (to bid for Cabaye)

— Matt Dickinson (@DickinsonTimes) August 19, 2013
Additionally, Pardew felt the bid itself was below what the midfielder is worth, according to Sam Wallace of The Independent:
Pardew on Arsenal bid for Cabaye: 'I'm not sure of the actual terms of the bid but it's below our valuation of the player, that's for sure'

— Sam Wallace (@SamWallaceIndy) August 19, 2013
The manager allowed Cabaye to sit out the first match, which resulted in a 4-0 loss. However, the veteran then chose to miss the second contest himself in an effort to force his way out of Newcastle, according to BBC Sport.
Arsenal have dealt with this type of situation in the past couple of months with Luis Suarez, where there is mutual interest in a move between the team and a player. The difference is that Pardew seems to feel there can be a reasonable solution:
It is quite simple - we need to resolve the situation. We need to get ourselves in a position where if he stays, great, and if he doesn't stay we need to get someone equally as good.
Newcastle simply want the ability to replace Cabaye if he is sold. This means that Arsenal should work to complete a deal as soon as possible before the fellow Premier League club decides it is too late in the transfer window to get something done.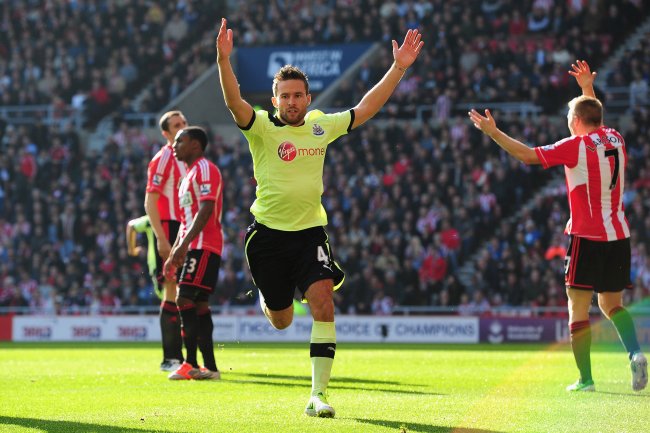 Stu Forster/Getty Images
Of course, the bigger issue is that the Gunners are not the only ones going after the talented player. Jamie Sanderson of the Metro reports that Paris Saint-Germain are preparing a bid of £17 million for Cabaye, while Arsenal are only willing to go to about £15 million.
Is Yohan Cabaye worth a £20 million bid from Arsenal?
It would not be surprising to see Newcastle try to send one of their top players out of the league so they do not have to face him.
Still, Arsenal have their chance to bring him in if they meet Newcastle's valuation. Mike Walters of Mirror Football reports that Cabaye will be sold for £20 million.
This is obviously more than Arsene Wenger was looking to spend on the player, but it could end up being worth it.
Cabaye is a creative midfielder who would have a lot more assists with finishers like Olivier Giroud around him. On a roster that needs depth at the position, he can come in immediately and help make the attack one of the best in the league.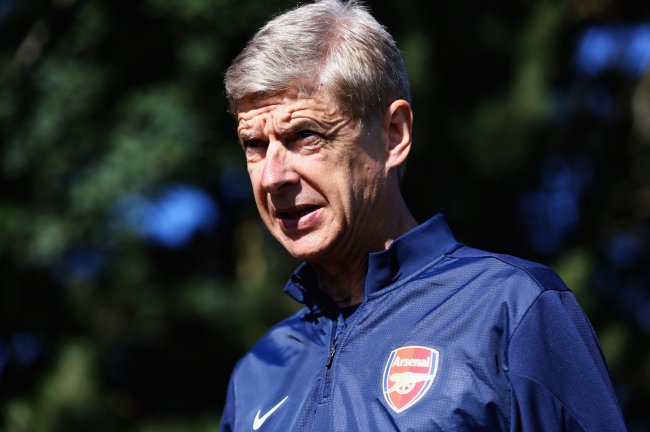 Matthew Lewis/Getty Images
Additionally, it will help silence critics that have been questioning the lack of money spent by Arsenal this summer. The only additions the team made this year were on free transfers. Grabbing a highly rated player like this will provide a mental boost to the fans and players heading into the bulk of the season.
This transfer simply makes too much sense not to happen. Arsenal are interested in acquiring Cabaye, and the player wants to leave his current club for one competing in Champions League. The Gunners now must spend the money to make this move happen.
Follow Rob Goldberg on Twitter for the latest breaking news and analysis.