Juan Pablo Montoya and the 10 Most Disappointing Drivers of the Last 10 Years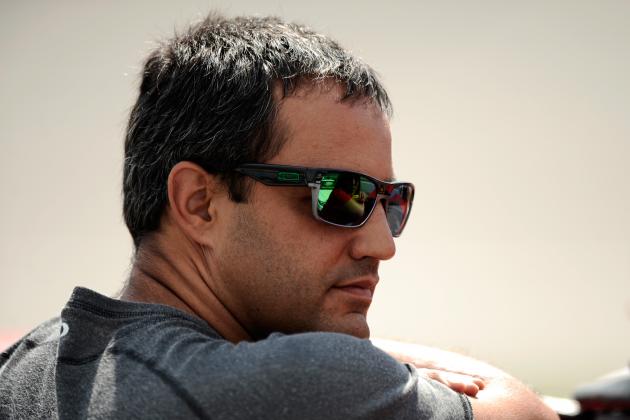 Jared C. Tilton/Getty Images
After seven years in Sprint Cup, Juan Pablo Montoya's NASCAR career may be coming to an end. With just two wins to his credit, Montoya's career has been one of the most disappointing of the past 10 years.
There is no question that Juan Pablo Montoya's NASCAR career has been a disappointment. With the announcement last week that Montoya would be leaving the Earnhardt Ganassi Racing team at season's end, it looks like his time in Sprint Cup may have come to an end.
Montoya's transition to stock cars has not been as successful as his previous ventures in Formula One and American open-wheel racing, but he has earned two Sprint Cup victories and finished eighth in the 2009 Sprint Cup championship.
As disappointing as Montoya has been, there are many others who have fared worse, falling off the map after a few disappointing seasons.
This list takes a look at those drivers—the ones who never quite lived up to expectations...the ones who looked destined for superstardom but were relegated to also-rans.
Begin Slideshow

»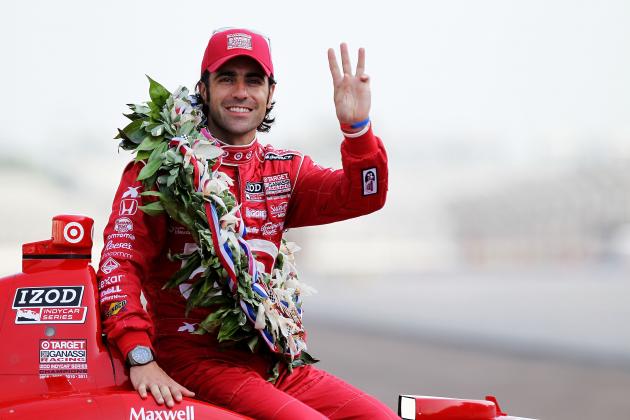 Nick Laham/Getty Images
Dario Franchitti is one of the most successful IndyCar drivers of all time, but he probably wants to forget his one-year pit stop in NASCAR.
Dario Franchitti is arguably the best IndyCar driver of his generation, earning four championships between 2007 and 2011, but his 2008 NASCAR experiment was a disaster.
Franchitti made 10 starts for Chip Ganassi Racing, with a best finish of 22nd at Martinsville, according to Racing-Reference.info. Franchitti also failed to qualify for two events, including a surprising DNQ at the Sonoma road course that June.
Franchitti did run well in the Nationwide Series, earning a fifth-place finish at Watkins Glen and a sixth-place finish at Las Vegas. He had six more top-15 finishes in 18 career starts, but racing for 15th in the Nationwide Series was a far cry from Franchitti's Indianapolis 500 triumphs.
A year later, he was back dominating the IndyCar Series, his one season in stock cars becoming a minor blemish on an otherwise superb record.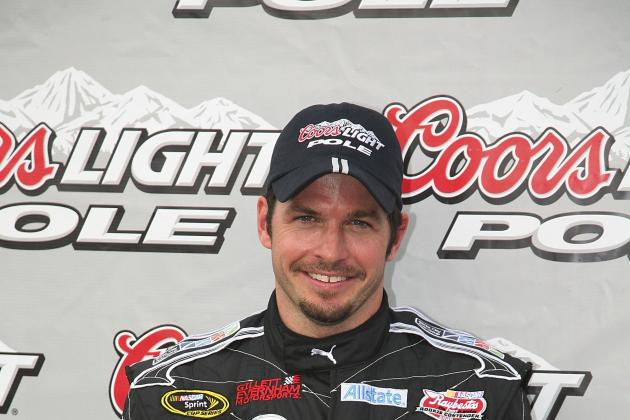 Jerry Markland/Getty Images
The lone highlight of Patrick Carpentier's 40-race Sprint Cup career was his pole at Loudon in 2008.
Some open-wheel drivers like Tony Stewart and Jeff Gordon were able to make an easy, successful transition to stock cars. Patrick Carpentier was not one of those drivers.
Carpentier was a five-time winner in CART, but sponsorship issues left him without a ride following the 2004 season. Three years later, Carpentier made his Sprint Cup debut driving the No. 10 car for Ginn Racing at Watkins Glen before going full-time for Gillett Evernham Motorsports in 2008.
After 30 races, five of which he failed to qualify for, Carpentier was replaced by AJ Allmendinger and his Sprint Cup career was essentially over.
Including a handful of one-off appearances in the years that followed, Carpentier's Sprint Cup career totals 40 starts, with the Canadian failing to ever crack the top 10. His 2008 season marked his last full season in top-level motorsports of any kind. It was not a pretty exit for a great open-wheel racer.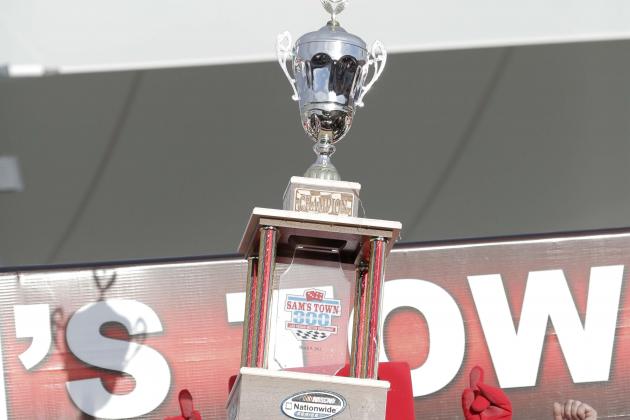 Josh Holmberg-USA TODAY Sports
Though Sam Hornish now has two Nationwide Series victories, he has yet to make any impact in Sprint Cup.
Another open-wheel champion whose NASCAR career has fallen flat, Sam Hornish Jr. earned 19 victories in eight years in the IZOD IndyCar Series.
Hornish's Sprint Cup career has been much less successful, however.
In 130 starts in NASCAR's top division, Hornish has just three top-fives and nine top-10s, according to Racing-Reference.info. One of the most dominant drivers in IndyCar history has led just 71 laps in his Sprint Cup career—or 0.002 percent of the laps he has run.
The most disappointing part is that he has spent his entire NASCAR career driving for Roger Penske, one of the most successful car owners in the Sprint Cup garage.
Hornish is the current points leader in the Nationwide Series, but unless he leaves Penske, he looks like a career Nationwide driver at this point.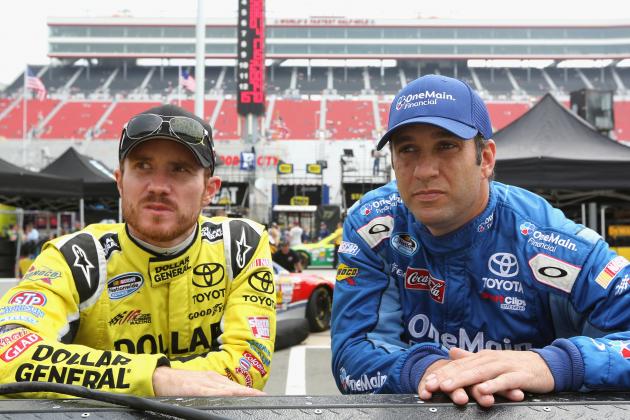 Jerry Markland/Getty Images
Both Brian Vickers (left) and Elliott Sadler (right) returned to the Nationwide Series to put their NASCAR careers back on track. While Vickers returns to Sprint Cup in 2014, Sadler remains on the outside looking in.
Elliott Sadler looked like the Sprint Cup Series' newest breakout star in 2004, earning two wins, 14 top-10s and finishing a career-best ninth in the final point standings.
His career went downhill quickly after that, though.
After finishing 13th in points in 2005, Sadler finished 22nd, 25th, 24th, 26th and 27th before finding himself back in the Nationwide Series beginning in 2011.
Though he earned four victories in the series in 2012, finishing runner-up in points for the second consecutive year, Sadler is still without a Sprint Cup ride.
After looking poised to compete for Sprint Cup championships, Sadler finds himself struggling to prove he still belongs at the sport's highest level.
The first USAC Triple Crown winner since Tony Stewart, J.J. Yeley followed Stewart's lead and made the move to NASCAR in 2004.
Yeley signed with Joe Gibbs Racing—the same team that Stewart had earned the title for in 2002—and in 2006, he was chosen to replace former champion Bobby Labonte in the team's No. 18 car. The Arizona driver raced two full seasons for Gibbs, recording one top-five and six top-10 finishes in 72 starts, according to Racing-Reference.info.
Since being let go by Gibbs, Yeley has bounced around from one back-marker team to another, including Hall of Fame Racing, Whitney Motorsports, Front Row Motorsports and Tommy Baldwin Racing.
Yeley had opportunities in IndyCar and NASCAR, but he was never able to capitalize on the talent he showed in sprint cars.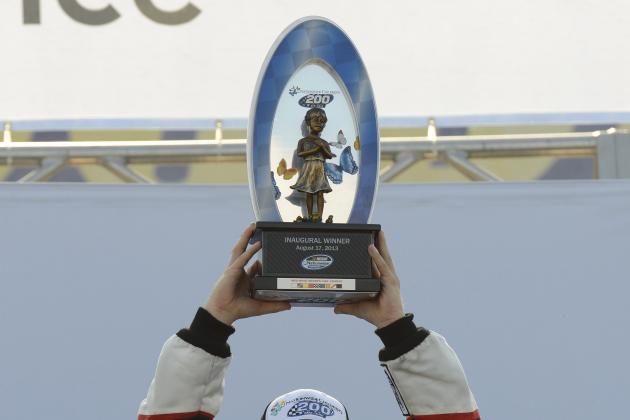 Robert Laberge/Getty Images
AJ Allmendinger now has two wins in the NASCAR Nationwide Series, but his time in Sprint Cup was marked by inconsistency.
In 2006, AJ Allmendinger might have been the fastest thing on two wheels. He finished runner-up in the Champ Car World Series, earning five victories and seven podium finishes in 13 starts. Allmendinger parlayed that success into a Sprint Cup drive for the upstart Red Bull Racing team in 2007.
Unfortunately, his success didn't follow him to stock cars. His career was filled with fits and starts, beginning with his rookie season, where he only qualified for 17 of 36 events, according to Racing-Reference.info.
His 2012 suspension for violating NASCAR's substance abuse policy cost him his ride with Penske Racing after 17 races, leaving him to race as journeyman since last year.
Though he has picked up two Nationwide Series victories this year, Allmendinger is still winless in 185 career Sprint Cup starts, earning just five top-fives and 30 top-10s over his seven-year career.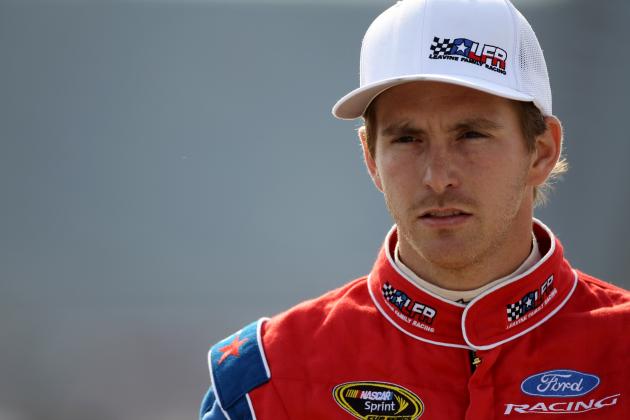 Todd Warshaw/Getty Images
After reaching Formula 1, the pinnacle of international motorsports, Scott Speed is now a start-and-park driver in Sprint Cup.
Scott Speed was Red Bull's chosen one. After a little more than a year in Formula One, Red Bull decided to bring its young hot shoe to NASCAR in 2008. Speed won four times in the ARCA Racing Series and once in the Camping World Truck Series.
His early success prompted Red Bull Racing to move him to Sprint Cup the following year. He earned a fifth-place finish at Talladega, but he's not been that close to the front since.
Now relegated to start-and-park duty, Speed has just four top-10 finishes in 117 career starts, according to Racing-Reference.info. He has run 11 of 24 races this year for Leavine Family Racing, finishing just three of them.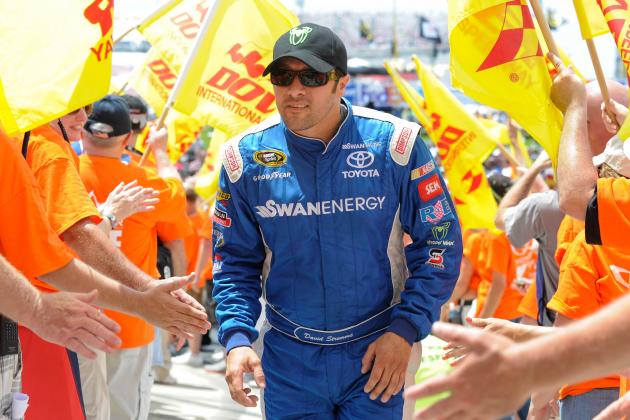 USA TODAY Sports
After two disappointing seasons with Chip Ganassi Racing, David Stremme has been relegated to field-filler on the Sprint Cup circuit.
Not every driver development contract produces a Sprint Cup winner. David Stremme is proof of that.
Chip Ganassi signed Stremme to a contract in 2003, and the Indiana native impressed early, earning three top-fives and seven top-10s in 18 Nationwide Series starts, according to Racing-Reference.info.
Two more full seasons in the series and Stremme got the call to move up to Sprint Cup.
Stremme struggled to a 33rd-place finish in the standings, and a pair of 11th-place finishes marked the high point of his rookie season. He would earn three top-10 finishes in 2007 before getting the axe at the end of the season.
Stremme got a second chance when he was hired by Roger Penske to drive the No. 12 car in 2009, but again, he failed to impress, finishing in 32nd place in Sprint Cup points. Brad Keselowski replaced Stremme for 2010. Three years later, Penske Racing is the defending Sprint Cup champion team, while Stremme sits 32nd in points with an average finish of 29.2.
The third Chip Ganassi driver on the list, Reed Sorenson was once considered NASCAR's next big thing.
Ganassi put Sorenson in a Nationwide Series car following the driver's 18th birthday, and Sorenson rewarded him with three top-10 finishes in his first five races, according to Racing-Reference.info.
He competed full-time in Nationwide in 2005, scoring a pair of victories and finishing fourth in points behind Martin Truex, Clint Bowyer and Carl Edwards. His performance was enough to earn him a Sprint Cup ride for 2006.
Unfortunately, his career went downhill from there. After 183 starts at NASCAR's highest level, Sorenson has just five career top-five finishes, 15 top-10s and a best career points finish of 22nd.
The Georgia native has now faded into the background, relegated to a mid-level ride in the Nationwide Series, where he continues to try and earn his way back into a top ride.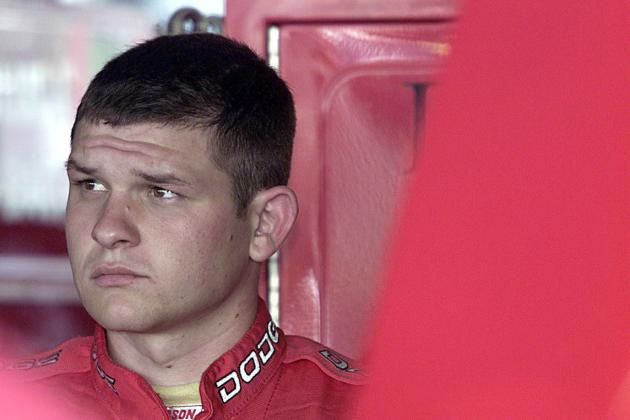 Donald Miralle/Getty Images
Casey Atwood was supposed to be the next Jeff Gordon, but it's been 10 years since he made his last Sprint Cup start at just 22 years of age.
Many fans have probably already forgotten about Casey Atwood, but there was a time when his name was being mentioned in the same breath as Jeff Gordon.
When Atwood signed to drive a second car for Ray Evernham for the 2001 Winston Cup season, he wasn't expected to have a great future, he was expected to be the future.
"When I look at Casey, I see the future," Evernham told the Associated Press in 2000, as quoted on ESPN. "I see an awful lot of talent in the young man."
Atwood was impressive early, finishing 10th in just his third career start, but his 2001 season was a disaster.
After recording just one top-five and three top-10s, he was shoved aside for Jeremy Mayfield in 2002. Atwood spent his second season driving the underfunded No. 7 Dodge, failing to crack the top-10, according to Racing-Reference.info. He would make two more starts in 2003 before his Sprint Cup career ended before his 23rd birthday.
He returned to the Nationwide Series in 2004, but the luster had worn off, and Atwood never again received an offer to drive for a top-tier team.
In all, Atwood made 75 starts in the Sprint Cup Series, finishing his career with one top-five, four top-10s and an average finish of 27.0.