Predicting What the Boston Red Sox's Starting Lineup Will Look Like Next Year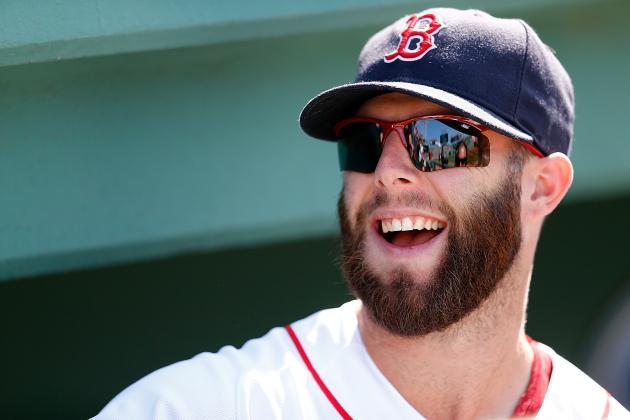 Jim Rogash/Getty Images

While there are still two-and-a-half months left in the 2013 regular season, it is not too early to look ahead to what the Boston Red Sox's starting nine will look like on Opening Day next season.
There will be some new faces, but many of the options the Red Sox have are already signed to long-term deals or are young, athletic players who could make a huge difference in the playoff race.
Let's see who is in the starting lineup come Opening Day for 2014.
All stats via ESPN.com and Baseball Reference as of Aug. 19.
Begin Slideshow

»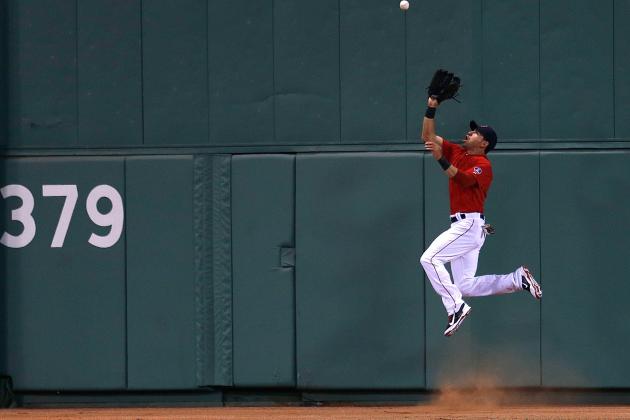 Jim Rogash/Getty Images

The Red Sox will somehow find a way to sign their stud center fielder Jacoby Ellsbury to a multi-year contract this offseason.
Ellsbury's defense is too good to let walk away. Plus, he is the the best shot the team has at a leadoff hitter for the coming years.
Ellsbury may be turning 30 in September, but his speed makes him unbelievable on the bases. With 44 stolen bases in 48 chances this season, he is, by far, the leader in the majors. He has shown his resiliency in 2013 and has made it a great contract year for him.
Sure, the Red Sox may have to pay a little over market value to keep the Gold Glover, but it will be worth it in the end.
Tom Szczerbowski/Getty Images

Shane Victorino is signed through 2015 and has been a welcome addition to the 2013 squad. He has brought leadership and a great defensive presence in right field.
The spacious right field at Fenway Park was in need of an outfielder who could cover the ground easily. What better than a former center fielder like Victorino?
Victorino has been a godsend on defense and has shown everyone that he has a great glove, as well as a strong arm.
The 32-year-old may have received too much money from the Red Sox, averaging $13 million per season over three years, but he was well worth it to make sure that right field is covered adequately.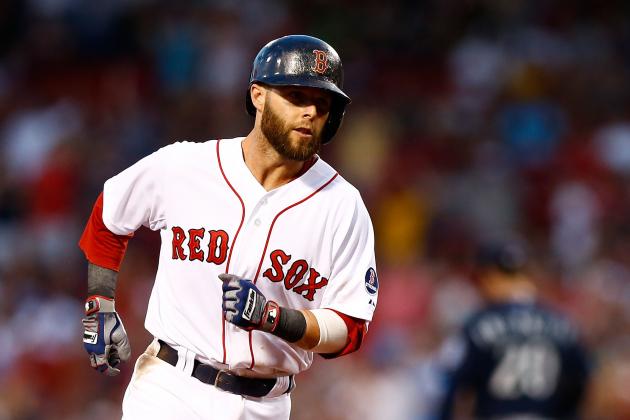 Jared Wickerham/Getty Images

After signing a contract extension through the early 2020s, Dustin Pedroia is basically at second base for the Red Sox for life.
With a great on-base percentage and some solid pop in his bat, Pedey will stay at the No. 3 hole for the time being. He could move to the cleanup spot in the future, but he will bat third for at least 2014.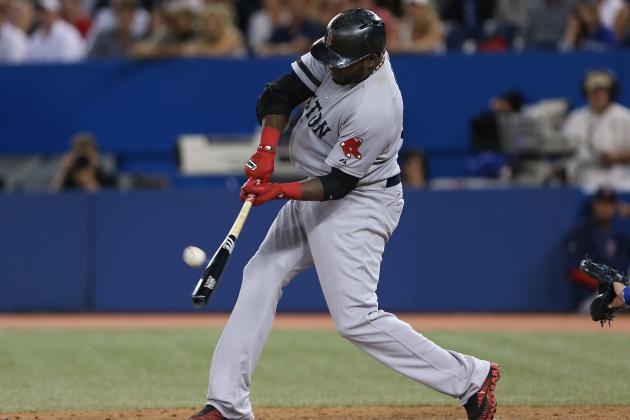 Tom Szczerbowski/Getty Images

At age 37, David Ortiz may be the oldest position player the Red Sox have, but he finally got the two-year contract from the Sox that he wanted this past offseason.
Big Papi has lived up to the hype after recovering from his Achilles injury in April. He has hit .326 with 24 homers and 76 RBI while leading the American League in intentional walks.
If he can still get the job done this season, then why not one more year with Ortiz as the DH for the Red Sox in 2014?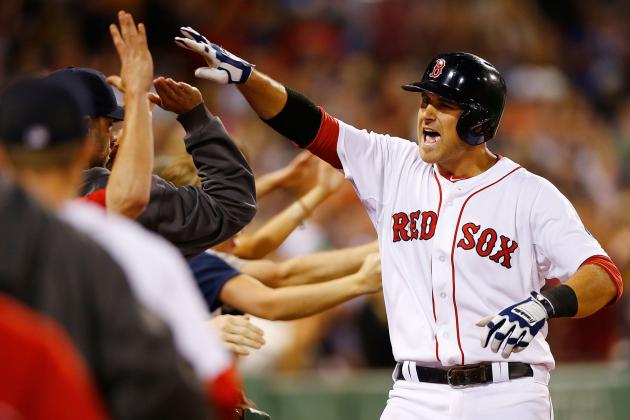 Jared Wickerham/Getty Images

Will Middlebrooks may have spent a majority of the 2013 season in the minors, but he was able to figure things out and improve himself as a major league third baseman.
The one thing about the 24-year-old that impresses me is his ability to drive the ball to the opposite field. If he can keep things right heading into next season, then he would provide great pop behind David Ortiz and would protect the slugger from being walked nearly every time.
That may be putting too much pressure on the youngster, but he has the power to stay in the big leagues and help the Red Sox drive in runs for years to come.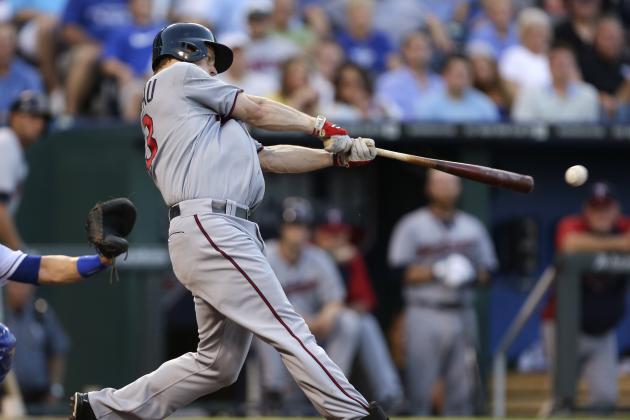 Ed Zurga/Getty Images

Mike Napoli was a great one-year option for the Red Sox, but another first baseman will become available for next season.
Justin Morneau would add another element to the Red Sox.
Morneau has a great glove and is starting to hit like he used to in 2009-10 before his concussion. He is also a free agent after this season, according to Baseball Prospectus.
He has 14 home runs this season and has driven in 68 runs for a Minnesota Twins team that really has no protection in the lineup for the slugger.
Having the Red Sox add Morneau would be a perfect fit for both sides, as long as he has a clean bill of health.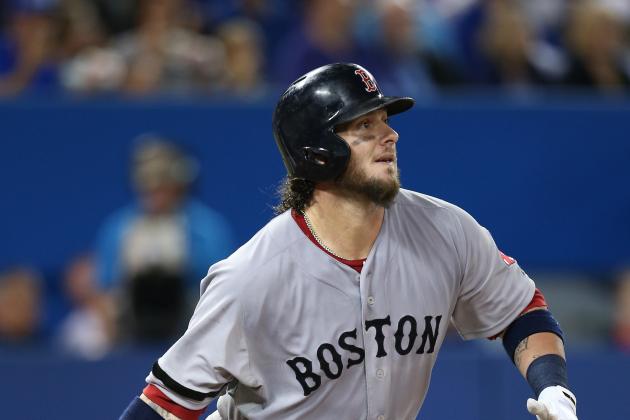 Tom Szczerbowski/Getty Images

Jarrod Saltalamacchia may be a free agent at the end of the year, but the Red Sox catcher knows the ins and outs of this rotation and calls a great game.
The one thing that hurts Salty is his inability to throw out runners. He has thrown out only 18 percent of opposing runners in 2013 and has never been successful at catching base stealers in his career.
However, given his relationship with manager John Farrell and the Boston pitching staff, the Red Sox will find a way to get him behind the dish come Opening Day in 2014.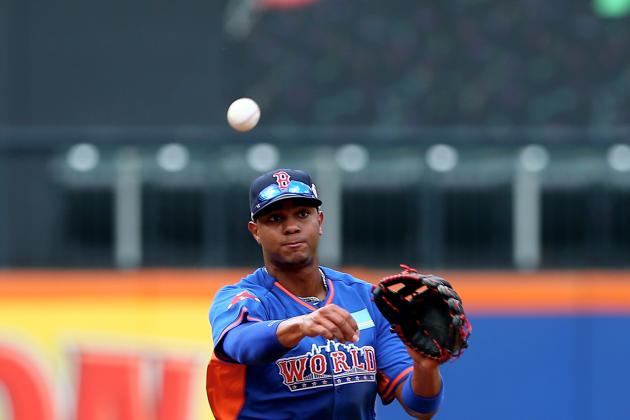 Elsa/Getty Images

With Stephen Drew only on a one-year contact, Xander Bogaerts should get the nod at shortstop in 2014.
Bogaerts will get his feet wet after his callup from Triple-A Pawtucket on Monday, Aug. 19, and could bat higher in the lineup if he succeeds at the plate.
Bogearts will be a nice addition with some pretty good plate discipline, but since he is only 20 years old, it may be difficult for him to stay consistent for a full 162-game schedule in the majors.
He will be the starting shortstop come Opening Day next season, but it is tough to see him dominating just yet.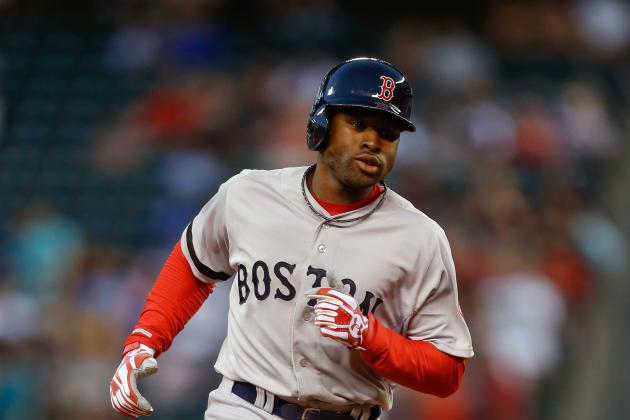 Otto Greule Jr/Getty Images

The Red Sox have the likes of Mike Carp, Daniel Nava and Jonny Gomes platooning in left field so far in 2013, but Jackie Bradley Jr. is on the verge of becoming major league-ready.
The 23-year-old still needs some time in the minors, but could break through with a dominant spring training in 2014.
Bradley Jr. did not show much in the majors with the Red Sox earlier this season, when he hit a mere .155 with two homers and seven RBI in 23 games.
If he can show that he has developed better contact and plate discipline, then he will get the nod in 2014 as the starting left fielder at Fenway Park.