WWE SummerSlam 2013: 3 Losers Who Won Big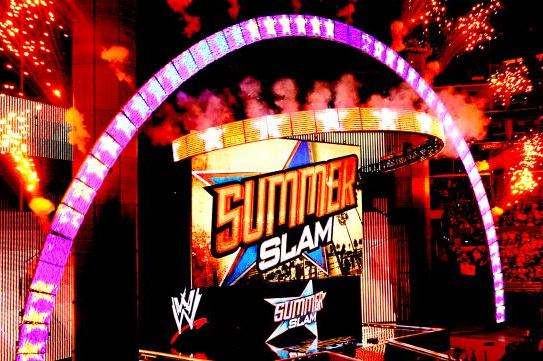 Photo courtesy of WWE.com
Now that SummerSlam is in the history books, it's easy to take a glance at the winners and see whose stock has risen in the company.
However, despite taking losses, there are several others that can walk out of the pay-per-view with their heads held high.
They may have tapped out or been pinned, but in the process they still managed to gain something out of the event.
Who are these people and what exactly are the positives about their losses?
Let's take a look!
Begin Slideshow

»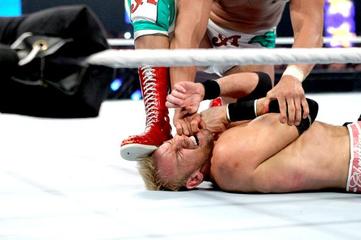 Photo courtesy of WWE.com
Christian was about as much of a filler challenger as you could possibly get, yet he walked out of this looking like he not only deserved the title opportunity, but perhaps should have actually won the match.
This feud was thrown together with virtually no care, existing primarily around the simple idea that Christian was the challenger and had bested Del Rio before.
At no time, however, was it ever truly put over as though Del Rio's title was in jeopardy.
For the most part, this was marketed like an afterthought and a stall until a legitimate person could challenge Del Rio and start a worthwhile program with him that would garner some attention.
After this performance, though, Christian seems poised for "one more match" yet again.
A rematch between these two stands a very good chance of happening with the way this ended, keeping Christian looking strong.
Those that doubted Christian had any shot at winning the title—myself included—might think twice if these two lock horns at Night of Champions.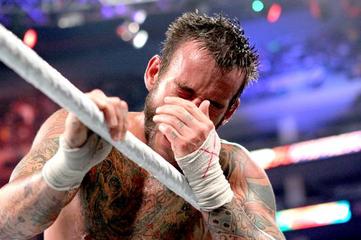 Photo courtesy of WWE.com
When the match between CM Punk and Brock Lesnar was announced, a whole slew of people criticized it for being "unbelievable".
How are we supposed to buy that a man of Punk's size would stand a chance against someone as big as Lesnar?
These critics thought that the match would have zero credibility unless it was a total squash, which would in turn be a waste of a main event on a pay-per-view.
Instead, they were treated to a lot of action where Punk not only looked like he could withstand the fight but also possibly win it.
In reality, someone like Lesnar would probably make this a much quicker bout.
However, in the world of sports entertainment, this followed all the rules that come with the normal suspension of disbelief we're all comfortable with.
Punk goes down in the record books as having lost this match, though it will do no harm to his career whatsoever.
If anything, Punk now looks like a legitimate tough guy with the impressive feat of having taken the fight as well as he did to the beast himself.
The only way Punk would come out of this match looking better is if he would have actually obtained the victory, but that would have belittled Lesnar.
This way, we get to have our cake and eat it too.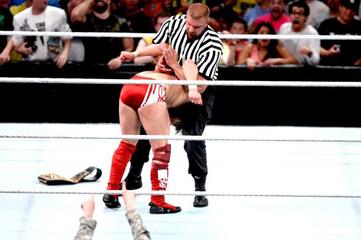 Photo courtesy of WWE.com
As if he wasn't already a star before heading into this match, SummerSlam has solidified Daniel Bryan as part of the main event scene in WWE.
Minutes after defeating John Cena to win the WWE Championship, Bryan's celebration was cut short with a blindside attack from Triple H, followed by Randy Orton cashing his Money in the Bank contract in for a title shot.
Bryan's subsequent loss means he has had one of the shortest reigns in WWE Championship history, but in doing so, he may have just doubled his winnings as well.
The entirety of this storyline has revolved around Bryan being the underdog and finally getting his chance to sit atop the mountain.
This was taken away from him just as fans were about to sink in the reality of it coming to fruition.
In a way, this will allow WWE to duplicate that feeling in the future, giving fans a second euphoric moment when he wins the title back again.
Other than Dolph Ziggler, Bryan will be the only former world champion that the fans are still yearning for a true title reign from and will pop accordingly when he gets his hands on a belt once more.
Bryan also garners more sympathy towards his character with this loss that he can possibly use to build up an even bigger fanbase.
Do you think any other losers gained something positive out of their failure? Let us know your thoughts in the comments below!
Anthony Mango is the owner-operator of the wrestling website Smark Out Moment as well as the host of its YouTube podcast show Smack Talk. You can follow him on Facebook and elsewhere for more.