The ICC Ranking System's Top 10 Batsmen in Test Cricket History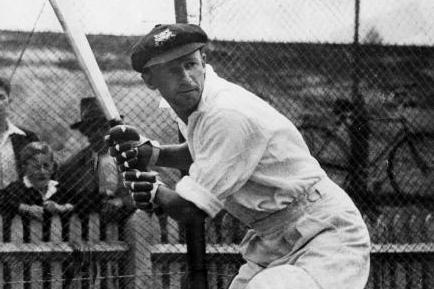 Harry Engels/Getty Images

Ranking the top 10 batsmen of all time is difficult, with opinion on the subject variable and, sometimes, biased.
We compiled the list from the "career best rating", as determined by the ICC's ranking system.
That system judges players by their all-time peak score—the highest ranking achieved at the height of their best form. We can debate whether it has flaws, and whether it has meant that some greats of the game have been unfairly left out. But what it does do is give us an unbiased top 10, as determined by a complex algorithm in the ICC headquarters in Dubai.
If you want to find out more about the methodology, the ICC's rankings website has an FAQ page.
There are a few notable omissions, but someone has to miss out...
Share your thoughts on who else deserves a place below.
And once you've been through this list, you can also check out the top 10 bowlers, by the same ranking system.
Begin Slideshow

»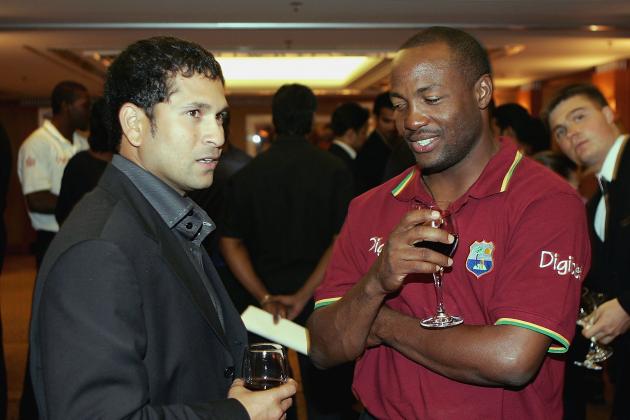 Mark Dadswell/Getty Images

There's no list of the top 10 batsmen in world cricket that isn't going to attract some debate, or omit some of the bigger names in the game.
But if you were Sachin Tendulkar or Brian Lara, you might be wondering why you weren't among the greats.
Tendulkar, by this measure, is down at 28th in the list with 898 points. He has gathered more runs and centuries in Test cricket than any other player, but perhaps because his form was more consistent than explosive, he does not make an appearance here.
Lara is in a different category—he had some remarkable peaks and twice held the record for the highest innings in Test history.
But his peak, according to this algorithm at least, is 911 points, set in 2004 and good enough for 23rd place in the list.
Perhaps that is the flaw of the system, that it does not take in a career's work. But what other arbitrary method could you use? If you were to do it on runs scored, the Don would be well down the pecking order because he played less Test cricket. If you were to do it by average, players who did not sustain their average for long could be given a disproportionately high place in the pecking order...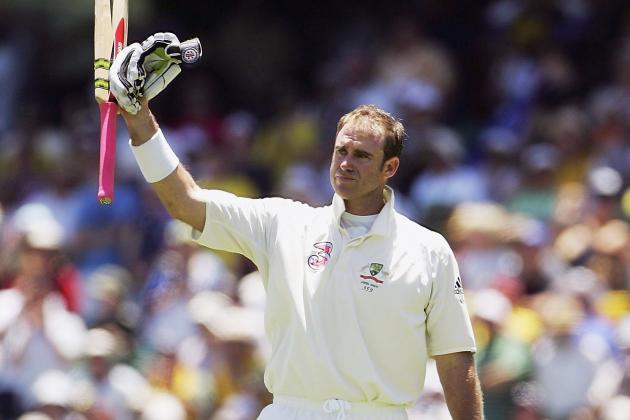 Cameron Spencer/Getty Images

The Australian does not often come into the discussion when debate rages on the best players in the dominating Australia side of the 2000s. Shane Warne, Adam Gilchrist, Glenn McGrath, and Ricky Ponting all tend to come first.
But Hayden set up many an assault on victory with some bludgeoning strokes. In many ways he summed up why that Australian side worked—bullying, uncompromising attack. Perhaps fittingly for a man who tormented England in the Ashes, he reached his ranking peak in 2002 during an Ashes series Down Under.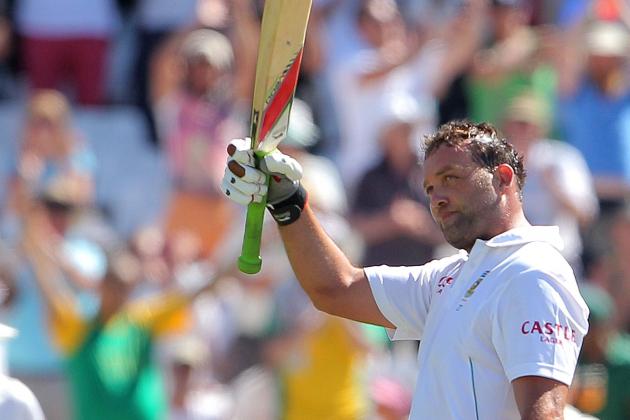 Gallo Images/Getty Images

Despite the fact that he sits fourth on the all-time Test run-scorers list, Jacques Kallis comes in at number 10. He took his time in scoring his first double-hundred, but few would disagree that he is one of the most prolific batsmen of all time.
Peaked on this list in November 2007 against New Zealand, but has rarely gone off the boil in the six years since.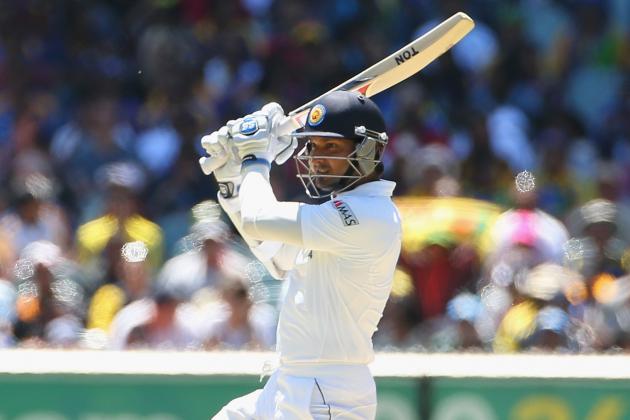 Scott Barbour/Getty Images

Flat Sri Lankan wickets have helped Kumar Sangakkara amass 10,486 runs in Tests. More than half of those runs—6,138, to be exact—have come at home. A really good batsman to watch when in full flow, his cover drive is one of the best the world has ever seen.
Sangakkara's record is made more impressive by the fact he has also been the team's wicketkeeper for much of his Test career. He peaked in 2007, but is still fourth on the current rankings list today.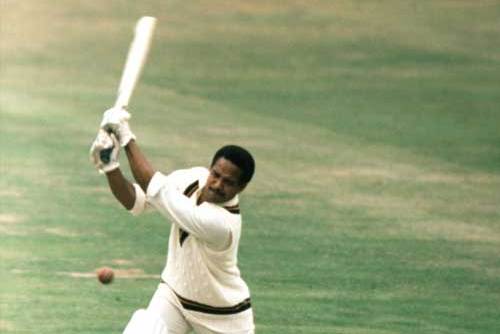 Photo credit: http://www.espncricinfo.com/blogs/content/story/620226.html
In their pomp, the Windies had some of the best batsmen and bowlers in the world. Sir Garry Sobers scored over 8,000 Test runs in 93 matches at a time when bowlers held the upper hand in Test cricket. Sobers ended his career with a top score of 365 not out and an average of 57.78.
Many describe him as the best all-rounder in the game given his aptitude with bat and ball, but on batting alone he claims a share of sixth place in this list, finding his best form back in 1967.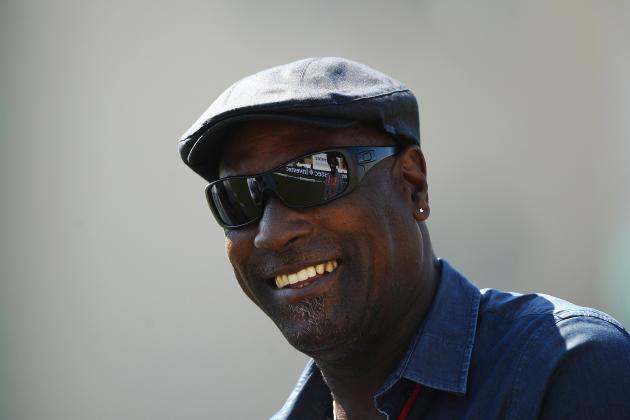 Laurence Griffiths/Getty Images

Sir Viv Richards had the swagger of 10,000 rappers. Arguably the most destructive batsman of his generation, he might not hold all the records, but he notched up over 8,500 runs in 121 games and finished with an average of 50.23. If you look up cool in the dictionary, you'll find Sir Viv's name next to it.
14 years after Sobers set a benchmark of 938 points, Richards matched it in 1981 in a West Indies side that conquered all-comers for a decade.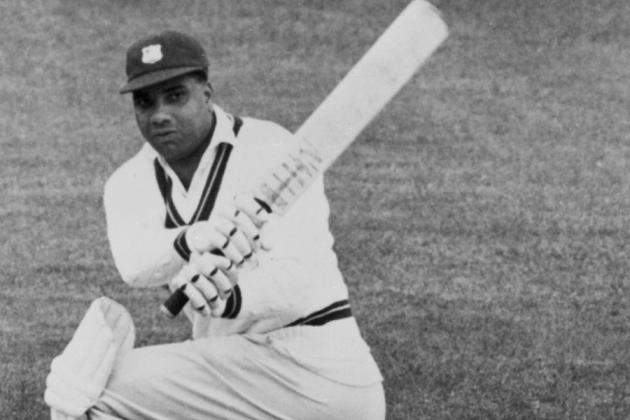 Photo credit: http://p.imgci.com/db/PICTURES/CMS/96500/96513.jpg
Are you seeing a trend here? Like we said, the Windies were once quite something. Sir Clyde Walcott formed part of the legendary 1950s team which triumphed for the first time on English soil. He only scored 3,798 runs in 44 Tests at an average of 56.68, but carved his place in history as a fine player.
Walcott's peak matched that of Richards and Sobers, says the historical rankings—he reached his in 1955.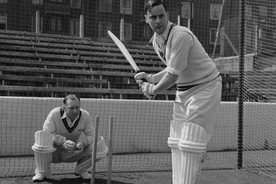 Picture credit: http://static.guim.co.uk/sys-images/Guardian/Pix/pictures/2010/2/23/1266945109220/May-And-McIntyre-001.jpg
Peter May scored 4,537 runs in 66 matches for England in a 10-year career spanning the period 1951-61. A classical batsman and hero to a generation of budding young cricketers, May was oh-so-very English. He enjoyed a very successful tenure as captain, leading England to a 3-2 win over South Africa in 1955, and also helped the team to a 2-1 win over Australia, a 3-0 win over the West Indies and 4-0 win against New Zealand. Not too shabby.
He might not figure too prominently in debates about history's greatest batsmen, but only four men eclipsed his peak of form in 1956.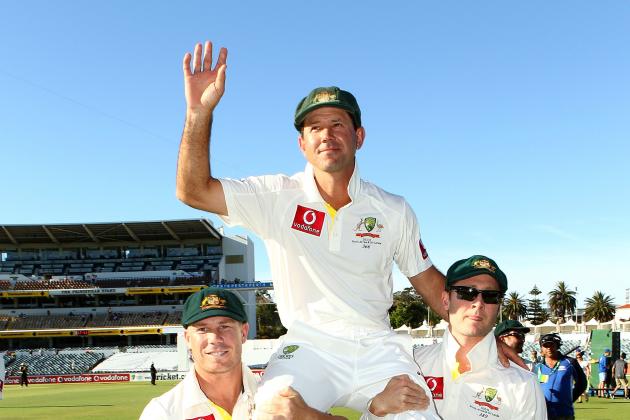 Paul Kane/Getty Images

The name Ricky Ponting strikes fear into the heart of every non-Australian cricket fan. With over 13,000 Test runs at an average of 51.85, Ponting was one of the most prolific batsmen of his time. The only country where he had significant struggles was India, where he played 14 Tests but scored just 662 runs at a dismal average of 26.48.
Ponting's record was sensational, but his peak in 2006 was extraordinary—no player has bettered his mark of 942 for more than half a century.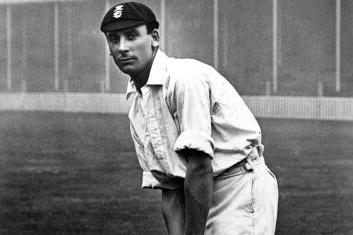 Popperfoto via Getty
A legend of Surrey and a fine player for England, Sir Jack Hobbs ended his career with 61,237 first-class runs and over 190 centuries. A top-order batsman who had a penchant for getting out after reaching a ton to give somebody else a go, Hobbs was the original "Master" batter entrenched in cricket folklore. In 61 Tests for England, he scored 5,410 runs at an average of 56.94, including 15 hundreds and 28 50s.
Hobbs hit his heights more than a century ago in 1912.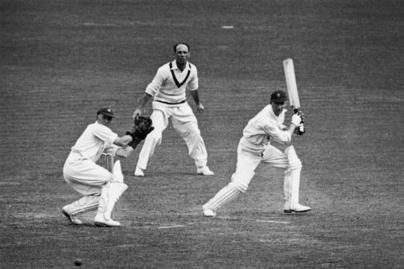 English cricketer Len Hutton batting against Australia during a test match at the Oval where he achieved a record 364 runs, 23rd August 1938. (Photo by Central Press/Hulton Archive/Getty Images)
One of Yorkshire's finest, Sir Len Hutton sits at the high table in cricket's hall of fame. Making his debut in 1937, he scored 6,971 runs in 79 matches—quite an achievement for the pitches of that time. In the 1940s, he broke his arm in combat training, an injury so bad that he needed three bone grafts. After an eight-month hospital stint, his left arm was weak and two inches shorter than the right.
Unperturbed, he continued to play and featured in his last Test match in 1955 against New Zealand. Remarkably, he hit his peak the previous year.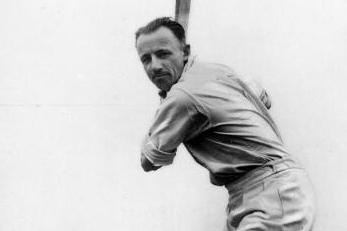 Cricket, Circa 1930, A picture of Sir Donald Bradman, the legendary Australia, New South Wales, and South Australia right-handed batsman, seen here preparing to play a drive (Photo by Bob Thomas/Popperfoto/Getty Images)
You knew this was coming, didn't you? Australians might be sulking about the Ashes loss, but they'll always have Sir Donald Bradman. In 52 Tests, he scored 6,996 runs at an average of 99.94. Need we say more?
Bradman's career average was some way ahead of all his rivals—but being 16 points clear of the field when he peaked in 1948 is some indication of how far ahead of the rest he was.