Top 10 Moments of Jonathan Ogden's Career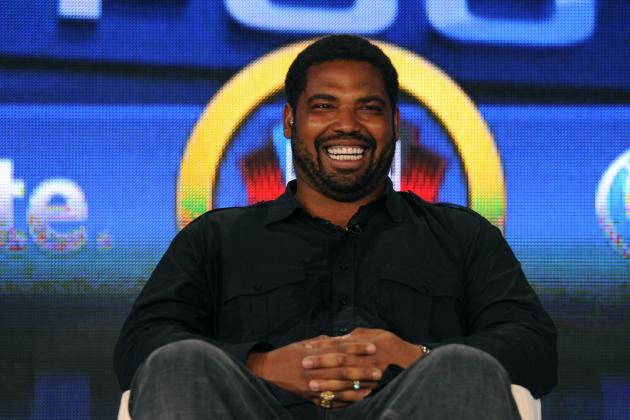 Robert Deutsch-USA TODAY Sports
Jonathan Ogden had one of the best careers of an offensive tackle in NFL history.
There have been few offensive tackles as dominant as Jonathan Ogden throughout NFL history. Ogden spent his entire career with the Baltimore Ravens, and what a career it was.
The former member of the Ravens dominated opposing defenses over the course of his 12-year career. He was voted into 11 Pro Bowls as well as a member of 10 All-Pro teams and of the NFL 2000s All-Decade Team.
Simply put, there weren't many players like Ogden during his time in the NFL. For his incredible play, Ogden will be enshrined into the Pro Football Hall of Fame on Saturday, Aug. 3.
Let's rank the top 10 moments of Ogden's career.
Begin Slideshow

»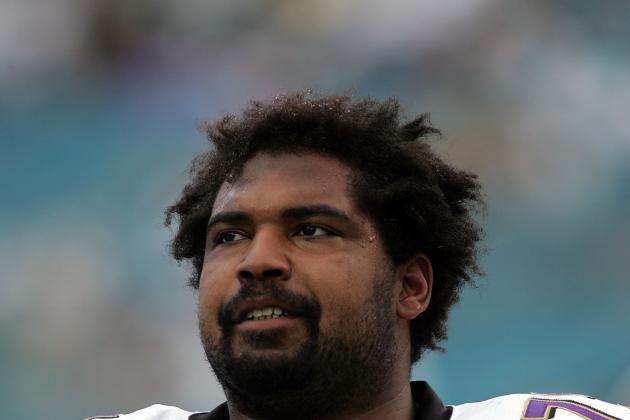 Doug Benc/Getty Images

We'll start with an honorable mention moment before Jonathan Ogden actually made it into the NFL.
During his senior season at UCLA in 1995, Ogden brought home a bevy of honors as one of the best players in the nation.
He won the Morris Trophy (Pac-12 Most Outstanding Lineman), the Jim Parker Award (top collegiate offensive lineman) and was a unanimous selection to the All-American team. However, the most prominent award he won was the Outland Trophy.
The award is given each year to college football's top offensive or defensive interior lineman. The honor proved Ogden's dominance even before he set foot on an NFL field.
How incredible is this commercial? Why didn't Jonathan Ogden do more commercials over the course of his career?
From getting hit by a car to dancing with the "GEBCO girls", Ogden proved that his dominance wasn't just as a football player, it was also as an actor. It's a shame that there aren't more Ogden commercials floating around because this one is pure gold.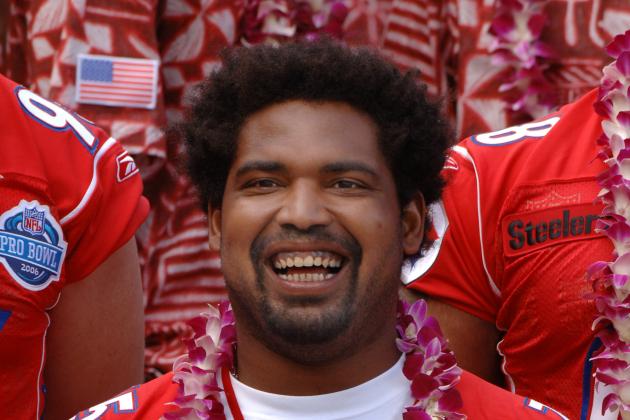 A. Messerschmidt/Getty Images

While the NFL Pro Bowl has become less of an honor in recent seasons, it wasn't always that way. It used to be quite the honor for players to be voted to the Pro Bowl.
The first Pro Bowl that Jonathan Ogden made came during the 1997 season, his second year in the league. He'd go on to make the next 11 Pro Bowls before retiring following the 2007 season.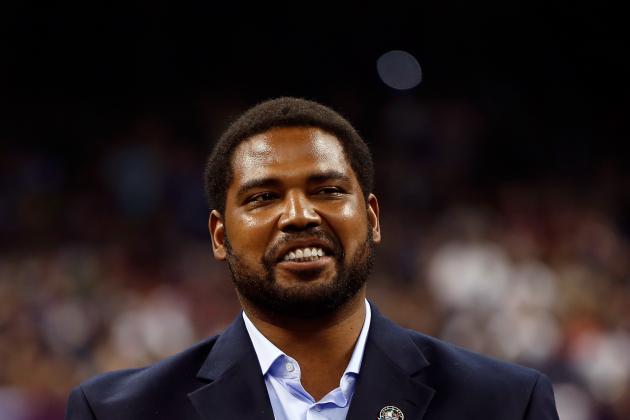 Chris Graythen/Getty Images

Few people expected the Baltimore Ravens to make the Super Bowl in 2013, and even fewer expected them to win it. However, they succeeded in bringing home the franchise's second Vince Lombardi Trophy.
As honorary captain for the Ravens in Super Bowl XLVII, Ogden was right there on the field with them. Seeing his former teammates like linebacker Ray Lewis win his second Super Bowl and safety Ed Reed win his first must have been quite the experience for Ogden.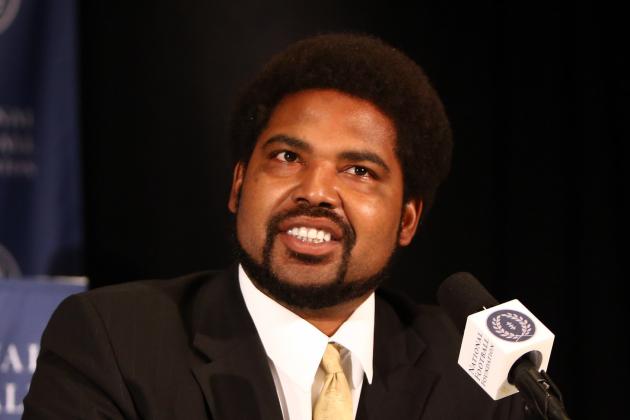 USA TODAY Sports

Jonathan Ogden saw his No. 79 retired at UCLA in October of 2006.
Ogden was one of the greatest players to ever suit up for the Bruins. He started all four years while in college, winning many awards. During his junior and senior seasons, Ogden allowed only two quarterback sacks.
He was only the eighth player in UCLA history to have his number retired with the Bruins.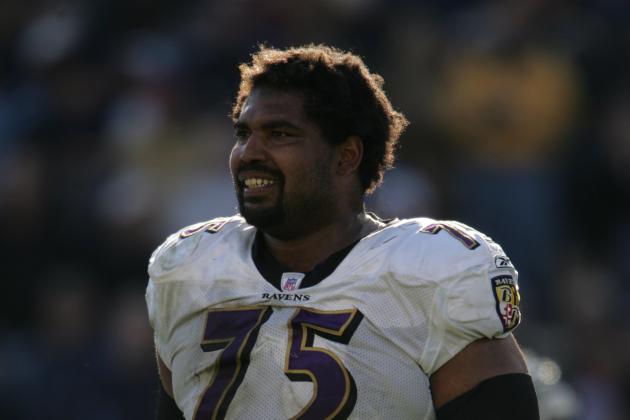 Andy Lyons/Getty Images

While making the Pro Bowl is certainly an honor, making the All-Pro Team is a much greater honor.
Jonathan Ogden was voted to his first All-Pro Team in 1997, the same year as his first trip to the Pro Bowl. He went on to make every All-Pro Team for the next 10 seasons.
The only seasons that Ogden didn't receive the prestigious honor came during his rookie season and his final season in the league.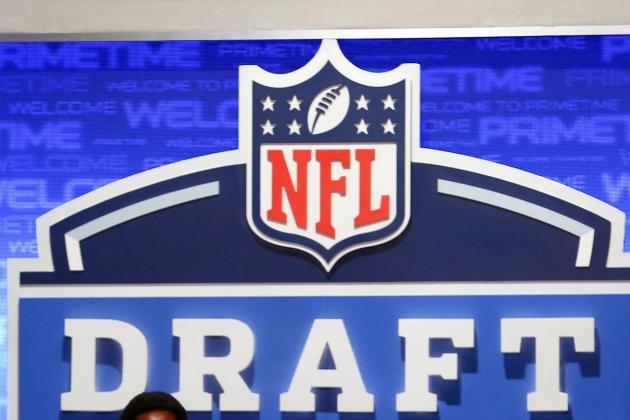 USA TODAY Sports

The Baltimore Ravens didn't become a franchise until the 1996 season.
Heading into the 1996 NFL draft, they held the fourth overall pick. Instead of taking top college prospects like running back Lawrence Phillips or wide receiver Terry Glenn, the Ravens decided to draft Jonathan Ogden.
The franchise's first-ever draft pick went on to easily become the most dominant player from that draft class. He also becomes the first player from the 1996 NFL draft to be inducted into the Pro Football Hall of Fame. Former teammate Ray Lewis, who was the No. 26 pick that year, will eventually be a member of Canton.
This was the pick that established the Ravens as a smart franchise and allowed them to build one of the better teams in the league.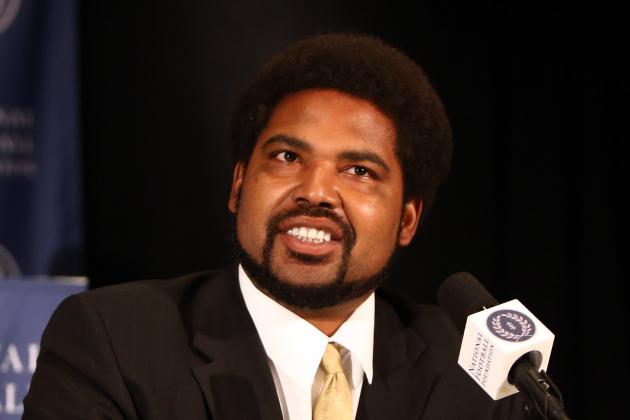 USA TODAY Sports

On Dec. 5, 2012, Jonathan Ogden was inducted into the College Football Hall of Fame.
This honor cemented Ogden's status as one of the greatest college football players of all time.
Ogden joined 2012 fellow inductees Charles Alexander (LSU), Otis Armstrong (Purdue), Steve Bartkowski (California), Hal Bedsole (Southern California), Dave Casper (Notre Dame), Ty Detmer (BYU), Tommy Kramer (Rice), Art Monk (Syracuse), Greg Myers (Colorado State), Gabe Rivera (Texas Tech), Mark Simoneau (Kansas State), Scott Thomas (Air Force), John Wooten (Colorado), and coaches Phillip Fulmer (Tennessee), Jimmy Johnson (Oklahoma State, Miami) and R.C. Slocum (Texas A&M).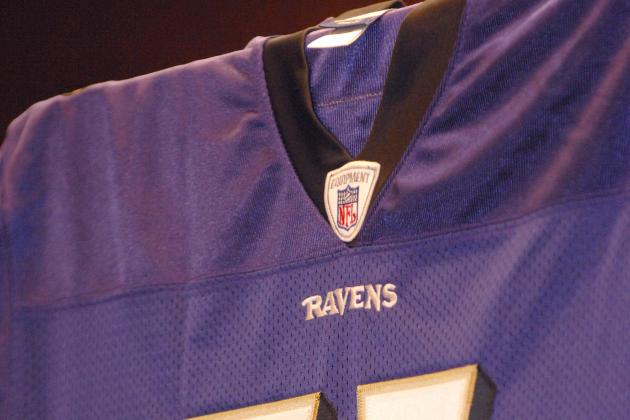 Mitchell Layton/Getty Images

When an NFL player spend your entire career with only one organization, he becomes rather attached to everything concerning the franchise. That is exactly what happened with Jonathan Ogden and the Baltimore Ravens.
Considering the Ravens are such a new franchise, Ogden is one of only seven players to become a member of the Baltimore Ravens Ring of Honor. He joins Art Modell, Peter Boulware, Michael McCrary, Earnest Byner, Matt Stover and Jamaal Lewis in this great honor.
Ogden was inducted into the Ring of Honor in 2008, just one year after his retirement.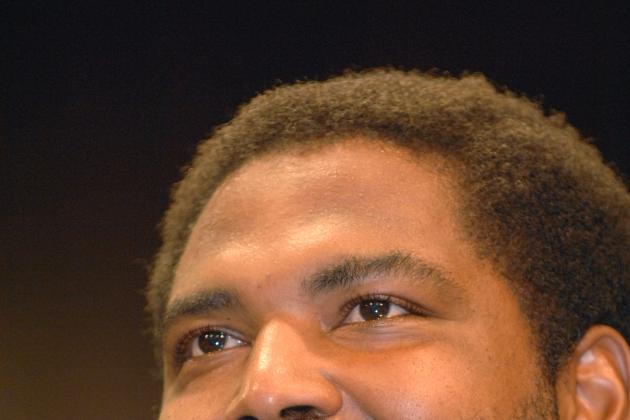 Mitchell Layton/Getty Images

There is no greater accomplishment as a team in the NFL than winning the Super Bowl.
After only being an NFL franchise for four years, the Baltimore Ravens won Super Bowl XXXV to cap the 2000-01 season. While that specific team was known for its dominating defense, Jonathan Ogden and the Ravens' offensive line continually opened oles for running back Jamaal Lewis.
This was the only Super Bowl that Ogden won during his NFL career.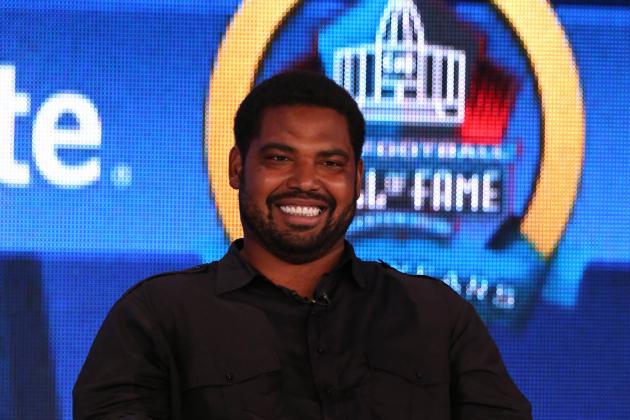 Matthew Emmons-USA TODAY Sports

In terms of individual accomplishments, being voted into the Pro Football Hall of Fame is the highest honor any football player can receive.
On Saturday, Aug. 3, 2013, Jonathan Ogden will be enshrined as one of the greatest football players to ever play the game. He'll join six other former NFL greats, including wide receiver Cris Carter and defensive tackle Warren Sapp.
This has to be the greatest moment of Ogden's career as it guarantees that he'll forever be remembered for his dominant play.