Arsenal Transfer News and Rumours Tracker: Week of July 29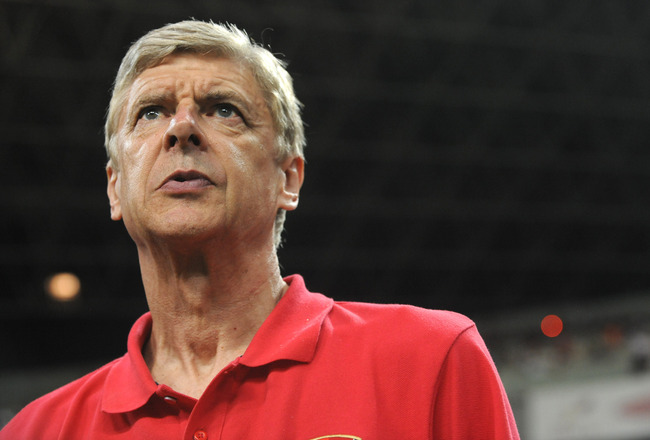 Masashi Hara/Getty Images
Any Internet-browsing Arsenal fan will be bombarded with transfer rumors during every online sojourn this summer. Most will be false, and many of those will neglect the team's actual needs.
So where do the Gunners actually have to improve this summer?
While Arsenal are not quite as bad as some of the more pessimistic pundits would have you believe, their fourth-place finish—and struggle to get there—indicates that there is ample room for additions to the squad.
Let's look at who is rumoured to be entering or departing the Emirates Stadium.
Brendan Rogers: Luis Suarez 'Very Much Part of the Group'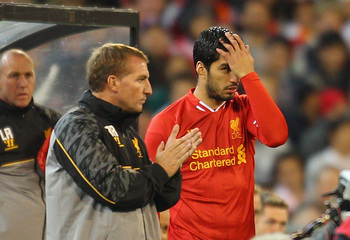 Scott Barbour/Getty Images
Luis Suarez, who has been at the center of one of this summer's most ornate transfer circuses, is still very much part of Liverpool's plans, according to manager Brendan Rogers.
The Reds were widely reported to have rejected a hefty offer of £40,000,001 from Arsenal last week (Guardian), and, at least ostensibly, they show no sign of willingness to negotiate with Suarez's potential suitor.
Said Rogers, via ESPN.co.uk:
But it is important he is very much part of the group. He is working hard on his conditioning and over the course of time as he gets closer to playing we will build him up to more minutes on the field.
Meanwhile, James Dickenson of the Express reports that Arsenal are prepared to increase their offer to £42.5 million.
Bernard Appears Destined for Other Shores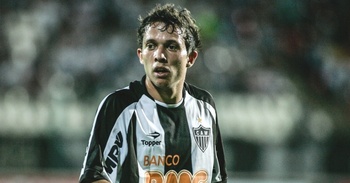 Only a week ago, L'Equipe reported that Atletico Mineiro's Bernard was extremely close to becoming an Arsenal player. Now, Porto seems the youngster's most likely destination. And if that doesn't work out, Shakhtar Donetsk, which has been a peculiarly fertile source of Brazilian talent recently, is the next-most likely option.
His agent told Mais Futebol (via ESPN FC):
I can confirm that is the strongest possibility, but Shakhtar are interested too. He should join one of the two clubs.

If it is up to me, Bernard will be a Porto player.
Quotes do not get much less equivocal than that. It appears that this is simply one more rumor that has failed to materialize into anything newsworthy.
Wenger: We Don't Need Signings to Be Title Contenders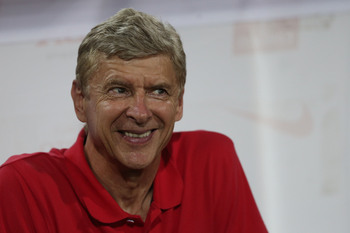 Chris McGrath/Getty Images
The blood pressure of every Arsenal fan who read that title probably just spiked.
Arsene Wenger appears to be excusing his frugality yet again. Via the Mirror:
[W]e are prepared to wait. It looks unlikely before the Emirates Cup.

We still have a strong squad but we are there on the market to try to strengthen our team. With or without additions we can be title challengers next season.
To seasoned Wenger-watchers, this seems like another retread line that the manager trots out every year when he does not want to spend any of the money that is undoubtedly available to him.
And, of course, his statement is belied by last season's league table. How could Arsenal possibly be able to justify themselves as title contenders if they use the very squad that finished 18 points behind winners Manchester United?
Hopefully, Wenger is simply being coy on the eve of an eagerly awaited announcement.
Keep Reading

Arsenal: Like this team?