Will Wladimir Klitschko Ever Get the Respect He Deserves?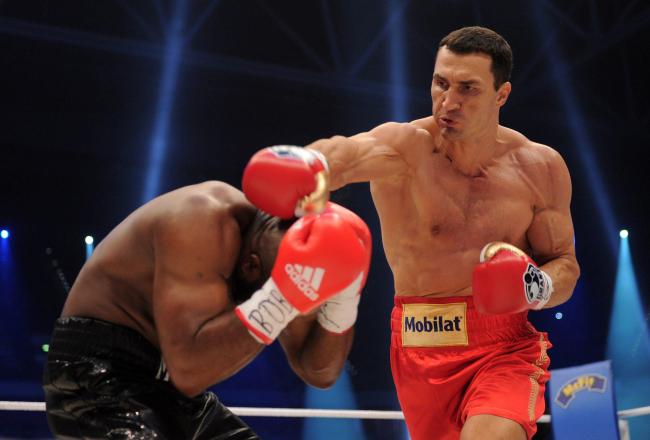 W. Klitschko is as good as any heavyweight champion ever.
Witters Sport-USA TODAY Sports
It seems to be going unnoticed, but Wladimir Klitschko (60-3, 51 KOs) is amassing what may be considered the greatest heavyweight title reign in the history of the sport someday. Big, bad Wlad grabbed win number 60 back in May when he obliterated former sparring partner Francesco Pianeta (28-1-1, 15 KOs) in just six rounds to defend his WBA, WBO, IBF, IBO and RING Magazine alphabet titles.
Despite his tremendous success, Klitschko continually gets sold short by the boxing public. Why?
Will Wladimir Klitschko ever be considered an alltime great heavyweight?
TheSweetScience.com's Springs Toledo contends big brother Vitali fighting in the same division has kept Wlad from ever facing a true number two contender. Because of it, he and the rest of the Transnational Boxing Rankings Board do not have him as the division's linear champion.
Regardless, Wlad's consistent dominance over the rest the division has already solidified his status as one of the most successful heavyweight crown-wearers in history. In fact, Klitschko actually compares quite favorably to the best heavyweights ever.
The standard bearer for all things heavyweight, Joe Louis (66-3, 52 KOs), was a remarkable 58-1 after he defeated Jersey Joe Walcott way back in 1948. The Brown Bomber announced his retirement the very next year, but made his way back to the ring in late 1950s against new heavyweight king Ezzard Charles.
By then, Louis was too old to beat perhaps the most underrated heavyweight in history, but he continued his career nonetheless until he was blasted out by a young Rocky Marciano in 1951. All in all, Louis wore the heavyweight crown from 1937 to 1949, the longest streak in boxing history.
While Wlad hasn't quite amassed the number of title defenses, 25, or years as champ, 11, as Louis, he's closer than anyone else, and that says something.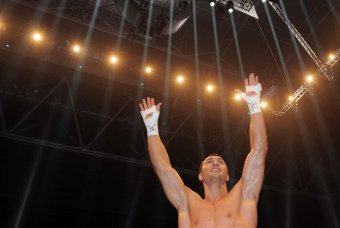 Witters Sport-USA TODAY Sports
Golden-ager Jack Dempsey (61-6-9, 50 KOs) is sometimes in the discussion. Dempsey annihilated the giant Jess Willard in 1919 to seize the heavyweight throne in what was probably the most brutal beat down in heavyweight championship history. He defended it six times before losing it to Gene Tunney in 1926. Dempsey knocked out Jack Sharkey (who might rival Charles for most underrated heavyweight ever) to earn a shot to win his title back, but was again bested by Tunney in the infamous Long Count fight of 1927.
While old Jack scores points with fans for being more ruthless in the ring, Klitsckho has more than doubled the number of title defenses Dempsey managed in roughly the same amount of time as The Manassas Mauler.
Muhammad Ali called himself "The Greatest" when he burst onto the scene in the 1960s, and by the time he retired from boxing in 1981, he had convinced mostly everyone else it was true, too. Ali held the crown three times and proved himself to be the best heavyweight of what was probably the most talented division in history. Most boxing historians consider him one of the top heavyweight champions ever, most often being placed in either the first or second position. RING Magazine ranked Ali number one among all-time heavyweight champions back in 1998, while the International Boxing Research Organization ranked him second to Joe Louis under similar criteria in 2006.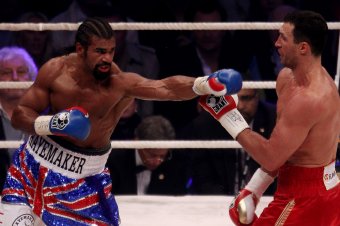 Scott Heavey/Getty Images
Unlike Klitschko, Ali faced some of the greatest heavyweights in history in George Foreman, Joe Frazier and Sonny Liston. But should Klitschko's reputation get dinged because of what others are not?
But is Joe Louis dinged for fighting what writers of the time called the Bum of the Month Club?
Is Jack Dempsey hammered for drawing the color line?
Fight fans and historians should start taking notice of Wladimir Klitschko. The 36-year-old won't be around forever, and his status among the all-time greats is becoming increasingly clear to those who don't already have their minds made up.
Like Ali, Dempsey and Louis, since grabbing his heavyweight title in 2006 against Chris Byrd, Klitschko has shown he's absolutely the very best heavyweight of his time period.
His seven-year title reign has him in second place all-time behind Joe Louis, and he's defended some version of his crown the third most times in heavyweight history at 14. Moreover, Klitschko has unified every belt he can, save Vitali's WBC version, and he's faced and defeated every notable contender in the division who is willing to sign up for the task.
And he's not done yet.
Ed Mulholland-USA TODAY Sports
Klitschko is finally getting hold of longtime title pretender Alexander Povetkin this year. The on-again, off-again effort to crown one WBA heavyweight champion will happen October 5 in Moscow. (Klitschko is the "super" champion, Povetkin the "regular" champion in what amounts to nothing but egregious ploy to land the WBA more sanctioning fees.)
Klitschko will be favored in the fight, and likely any other bouts he fights over the next few years. Afterwards, he plans to do something that's never been done before by competing in the 2016 Summer Olympic Games.
The 1996 gold medal winner told Fightnews.com earlier this year he hopes to take advantage of the AIBA's new rules to both retire as heavyweight champion of the world and win another gold medal in the Olympics. Should he do that, well, something tells me he'd finally get the respect he deserves.
But he shouldn't have to.
Follow @KelseyMcCarson on twitter.
This article is
What is the duplicate article?
Why is this article offensive?
Where is this article plagiarized from?
Why is this article poorly edited?