The New York Yankees aren't going to be a playoff team whether they acquire Michael Young from the Philadelphia Phillies before the Major League Baseball July 31 trade deadline or not.
Despite recently acquiring Alfonso Soriano from the Chicago Cubs, Joel Sherman of the New York Post reports the Bronx Bombers are still calling the Phillies on Young:
Heard #Yankees also continue to be told by #Phillies that Michael Young not yet available, and might never be

— Joel Sherman (@Joelsherman1) July 26, 2013
Philadelphia has made Young available, according to Buster Olney of ESPN, and it'll be interesting to see if the Yankees decide to make a move. They could use an upgrade at third base—pending the future of Alex Rodriguez—and a right-handed bat like Young certainly wouldn't hurt.
But the Yankees aren't close to a playoff berth, and Young won't get them there.
New York defeated Tampa Bay on Sunday afternoon, and the team is now 7.5 games behind Boston for the AL East lead. That's a lot of ground to make up in a short period of time—albeit the Yankees and Red Sox still have 10 games against each other the rest of the way in 2013.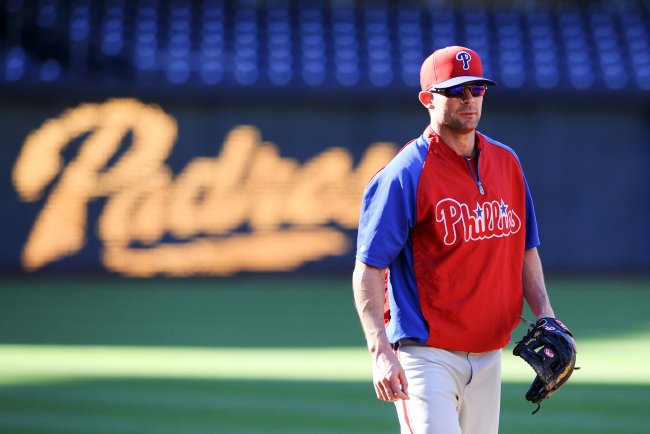 Christopher Hanewinckel-USA TODA
Through 97 games this year, Young is hitting .277/.342/.402 with seven home runs and 32 RBI. The seven-time All-Star is no longer a Gold Glove-caliber infielder, as his glove hasn't been great this season. He has eight errors on the season and a minus-9.9 UZR at third base, according to FanGraphs. In other words: an average bat and poor glove.
Third base has been a major weakness for the Yankees this season, as the team is currently ranked 26th in the league in terms of WAR, per FanGraphs.
Rodriguez—pending he returns this season—should be able to land a handle, and Young would probably do the same. But the Yankees aren't going to jump towards the top of the list.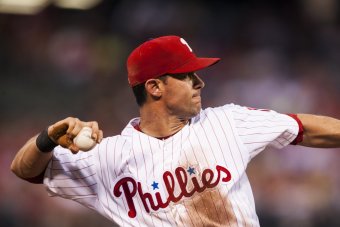 Howard Smith-USA TODAY Sports
Young's WAR for the season is only 0.3, per FanGraphs. That means he's barely been better than a replacement player. The Yankees probably wouldn't be any better with him at third base each day than they would with someone like Brent Lillibridge or Jayson Nix. He might be worth a win or two, but that's really it.
If the Yankees are going to acquire Young, they'll likely have to give up a prospect to do so.
The Bronx Bombers just recently gave up Corey Black to get Soriano. Black was still in the low levels of the minors but showed promise. It doesn't make sense to mess with the system for players who won't get the team to the postseason.
Young is only under contract for the remainder of the season. It seems highly unlikely that the Yankees would try to bring him back for 2014 or beyond, unless Rodriguez isn't able to play next year or the team is completely out of options. This guy is going to be 37 years old in October. He's not going to get better.
Why trade a prospect for a useless rental?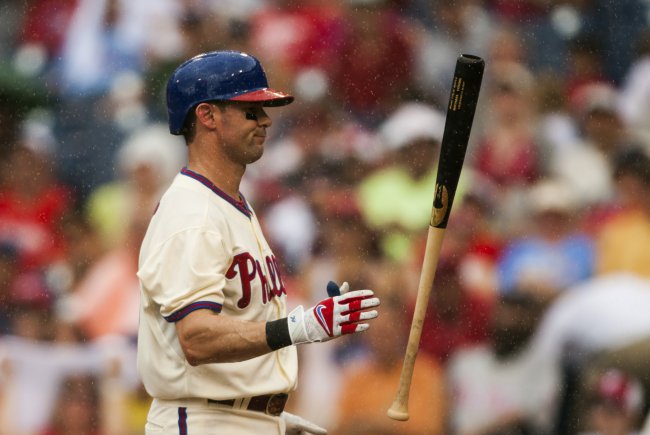 Howard Smith-USA TODAY Sports
Ownership may be concerned that attendance will fall if the Yankees don't make a move to try to gain ground in the division. This is just speculation, but the difference between having Young on the team and not having him on the team isn't going to make a noticeable difference. New York will be in the same position without him.
Would adding Young make the Yankees contenders for a playoff spot?
The Yankees are too injured this year and haven't gotten consistent pitching at all. Ivan Nova and Hiroki Kuroda are the only starters in the rotation who don't have ERAs above 4.00. CC Sabathia is supposed to be the ace of the staff, but he's 9-9 on the season with a 4.65 ERA—the highest of his career.
Is Young going to pitch for the Yankees, too?
Based on my research, he's never thrown an inning—but you never know.
Yes, you do. Young would never pitch for the Yankees unless it was some crazy situation. He'd be the team's third baseman or first infielder off the bench for the rest of the season. He might bring a veteran presence to the clubhouse and maybe he hits a few home runs, but he wouldn't make New York contenders.
Trading for Young would be a poor move by the Yankees.
All statistics in this article were obtained via FanGraphs unless otherwise noted. All injury information was obtained via Baseball Prospectus and all contract information was obtained via Cot's Contracts.