The 7 Biggest Storylines Heading into Chicago Bears' Training Camp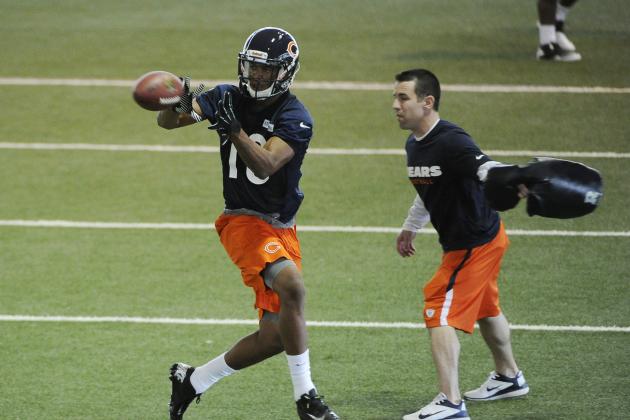 David Banks/Getty Images

Every year, fans wait for the start of training camp with baited breath. When the Chicago Bears report to Bourbonnais at the end of this month, it will mean that the season is right around the corner and that all is right in the world again.
The Bears were very busy this offseason. A new head coach, new players and a superstar deciding to retire means that this training camp will have plenty of storylines to focus on.
From Marc Trestman to Jay Cutler, let's take a look at what everybody will be talking about as we get set to head into training camp. Here are the seven biggest stories to watch out for.
Begin Slideshow

»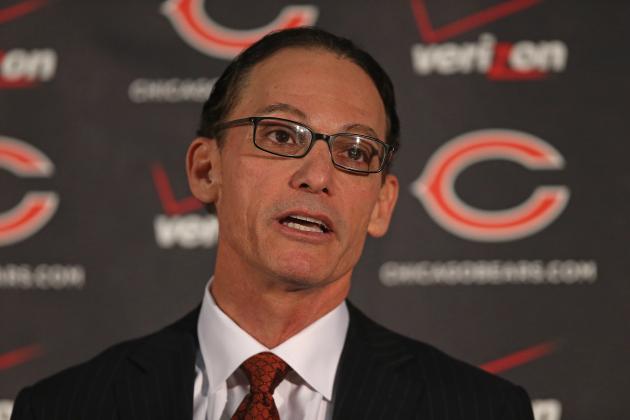 Jonathan Daniel/Getty Images

For the first time in nine years there will be a new head coach running the show at training camp, and all eyes will be on Marc Trestman as he navigates through his first summer in command.
The foundation for a successful season is built during training camp. Trestman needs to make sure that his new offense runs smoothly and that everybody is on the same page. His main focus should be making sure Jay Cutler is as comfortable as he can be in the offense early on.
How Trestman handles his veteran players will be key as well. Former head coach Lovie Smith was a favorite amongst his players because he knew how to treat the longer tenured guys. On the flip side, rookies must know their roles and be ready to contribute right away.
Early impressions from offseason minicamps have shown that Trestman runs and tight and efficient ship. He will have to keep that style and momentum going in Bourbonnais.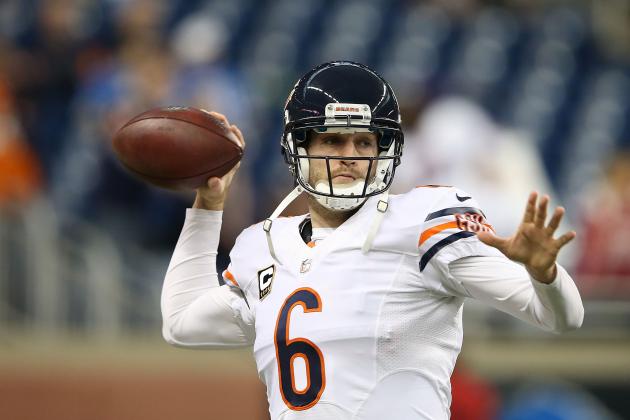 Leon Halip/Getty Images

No player on the Bears will go into camp under more pressure and scrutiny than Jay Cutler. Now that Brian Urlacher has retired, Cutler needs to take full control of this team and be the unquestioned leader.
There are many layers to the Jay Cutler story. Not only will he have to answer questions about his contract situation and focus on learning a new offense, but building chemistry with his new receivers will be paramount. Cutler cannot continue to throw solely to Brandon Marshall this season.
This will be Cutler's most important camp of his career. Even the biggest Cutler backers are running out of excuses for him, and he needs to come out with the swagger of a leader and elite quarterback. It will go a long way if he comes out on Day 1 and takes complete charge of this team.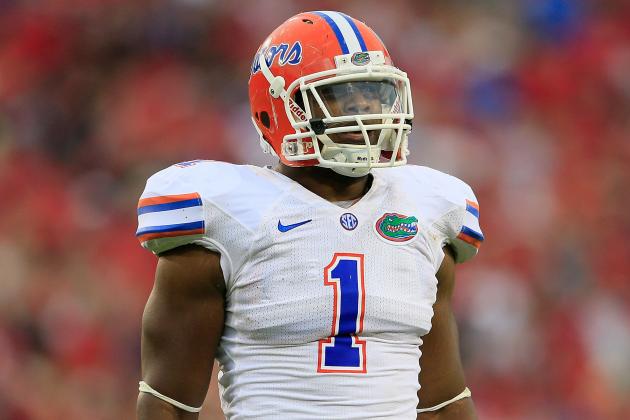 Sam Greenwood/Getty Images
Jon Bostic
The most intriguing camp battle will be between D.J. Williams and rookie Jon Bostic. Both players are vying to replace Brian Urlacher, a legend who had been the Bears' starting middle linebacker for the past 13 years before retiring this offseason.
D.J. Williams will start camp as the starter, but that won't stop Marc Trestman and defensive coordinator Mel Tucker from taking a long look at Bostic.
Williams' veteran leadership and knowledge will go a long way, but there's no denying what Bostic can bring as a starter. His speed, athleticism and explosiveness could land him a starting gig by the end of camp.
The biggest learning curve for Bostic will be adjusting to the pro game. It's faster and more complex than the college game, and as a signal-caller, it can move a little too fast for a rookie. If Bostic can catch on quickly, though, he could force the coaching staff to make a tough decision.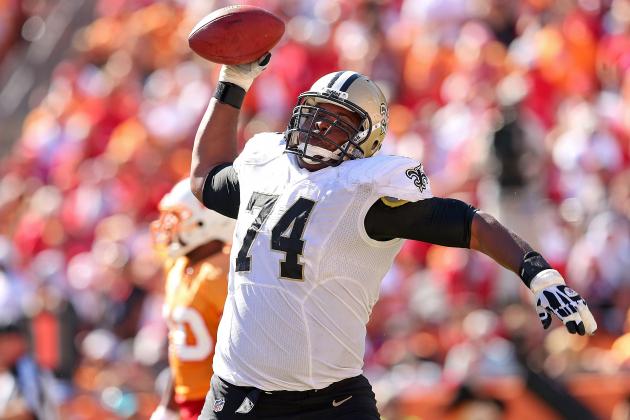 Mike Ehrmann/Getty Images

The Bears' offensive line woes have been well documented in the past. This offseason, though, Phil Emery went out and made a valiant effort to improve a line that saw Jay Cutler sacked 113 times over the past three seasons.
Jermon Bushrod came over from New Orleans in order to protect Cutler's blindside, Matt Slauson is a former Jet who will get a fresh start in Chi-Town, and Kyle Long was drafted in the first round to be young force along the line. That gives the Bears three new starters and a major upgrade from last year.
Everybody is going to want to see how this group performs in camp. J'Marcus Webb is a better fit as a right tackle, and center Roberto Garza will benefit from new offensive coordinator/offensive line coach Aaron Kromer.
Many believe the offensive line was the one detriment holding the team back in the past, and it is the No. 1 area that Bears fans will want to see significant improvements from this season.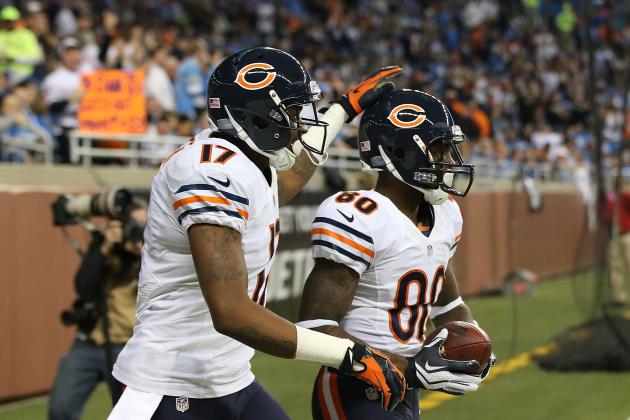 Leon Halip/Getty Images
Alshon Jeffery & Earl Bennett
It's vital for another receiver to step up this season behind Brandon Marshall. Last season, Marshall had 118 catches, and the next receiver behind him was Earl Bennett with 29 catches.
Wide receiver depth has to be an early concern for this team. Bennett and second-year receiver Alshon Jeffrey need to be more productive. Both battled injuries last season, though, and they should benefit from going into camp healthy.
New tight end Martellus Bennett will give the Bears a quality target to pair with Marshall, but if the Bears want to compete offensively with Green Bay and Detroit then they will need another receiver to record north of 40 catches.
Jeffery should be the guy to stretch the field while Earl Bennett needs to work underneath out of the slot. Should one or both step up, it will make Marc Trestman's new offense run a lot smoother.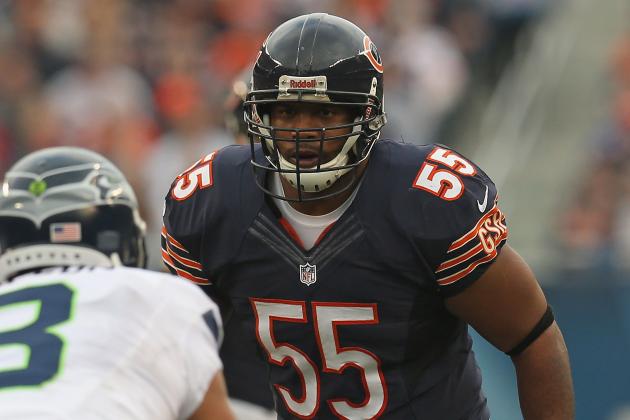 Jonathan Daniel/Getty Images
Lance Briggs
It's tough to put a quantitative value on what Brian Urlacher meant for the Bears. His talent and leadership was so key to the defense over the past 13 seasons that it will be tough for the group to replace that.
This is when players like Lance Briggs, Charles Tillman and Julius Peppers become so vital. Briggs, especially, will be looked to as the anchor of the defense. He will look to set the tone early in camp, as the defense wants to pick up where the left off at last season.
Urlacher was so important for the young players. He was the coach on the field that always had everybody in the right place. Briggs can do the same, but Urlacher will still be missed in that regard.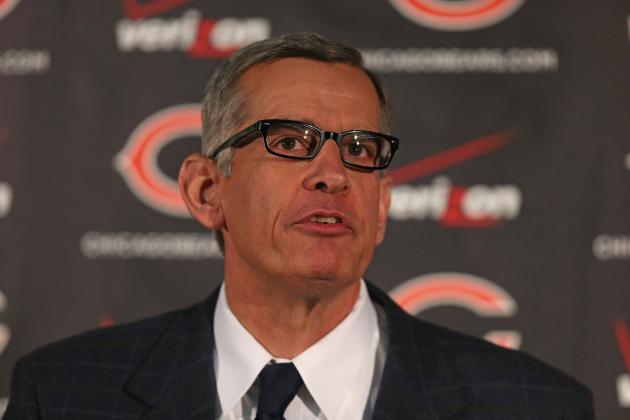 Jonathan Daniel/Getty Images
Phil Emery
This is not a rebuilding year in Chicago. This team won 10 games last season, and the expectation will be for them to improve upon that this year.
Yes, there's a new coach, but he will find out very quickly that fans want this team in the playoffs this season. General manager Phil Emery has a ton of pressure as well, as he made some bold offseason moves that will be on full-display at the start of training camp.
The Bears have a frustrated fan base right now. Watching the Packers and Vikings get better over the last couple of years while the Bears continue to miss the playoffs will do that to a fan, and when they show up to watch the team in training camp this season, it will be under the impression that this team can and will make the playoffs.