6 Reasons Arsenal's Arsene Wenger Is Still the Premier League's Best Manager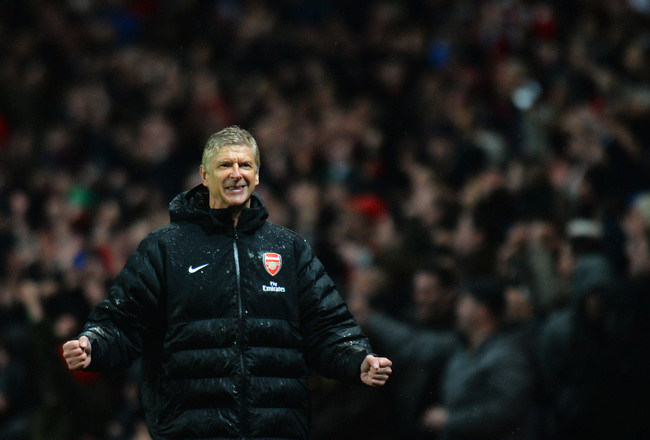 Shaun Botterill/Getty Images
Remarkably, Arsene Wenger has recently become a divisive figure among the Arsenal supporters.
Despite masterminding three Premier League triumphs and 15 consecutive top-four finishes, some fans have suggested he may be past his best.
However, after the retirement of Sir Alex Ferguson, Wenger is arguably the greatest manager plying his trade in the Premier League.
Go on to the next slide to discover what makes Wenger the pick of the bunch.
Longevity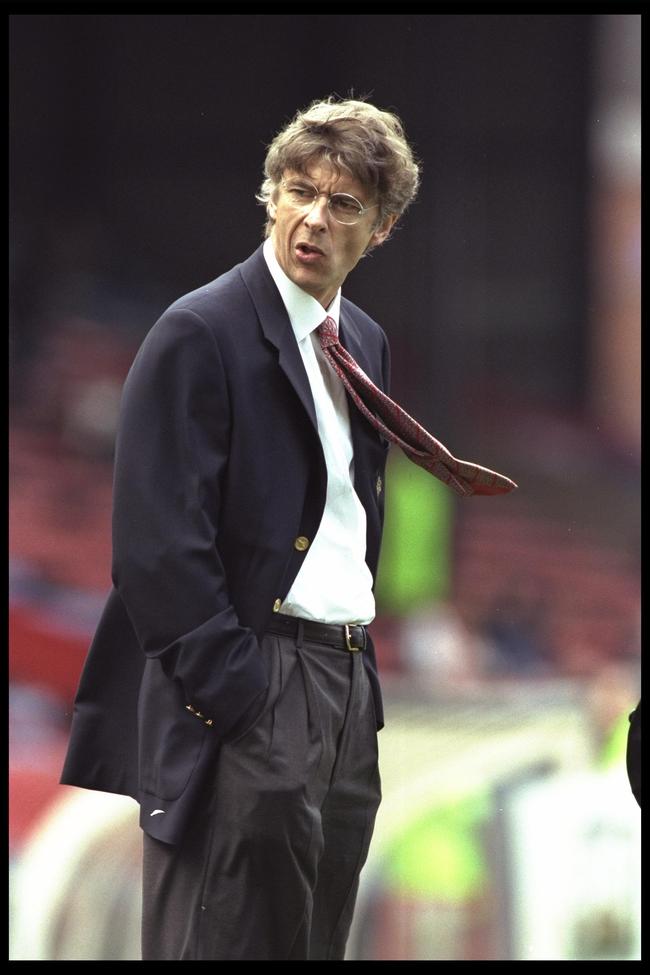 Stu Forster/Getty Images
After Sir Alex Ferguson's retirement, Arsene Wenger is now comfortably the longest-serving manager in the Premier League.
Wenger has been at Arsenal since October 1996. Incredibly, the next longest-serving Premier League manager is Alan Pardew, who has been at Newcastle for little more than two years.
The Premier League is an increasingly hostile environment for a manager to survive in, and yet Wenger endures. He has shown adaptability and intelligence to survive almost 17 years at the coal face.
Wenger has never come close to the sack because he has never failed. He has never walked away from the club because he is a man of honour. His reign at Arsenal has been unusually serene.
Consistency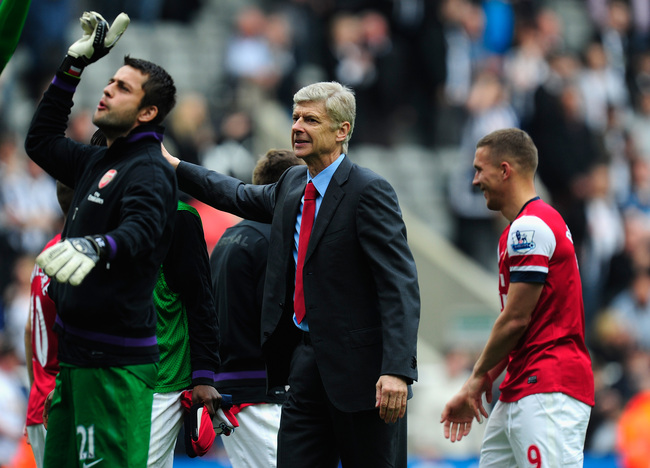 Stu Forster/Getty Images
Arsene Wenger has qualified for the Champions League for 15 successive seasons.
It's a remarkable feat. It is often said that the domestic league is the greatest measure of a team's performances, and under Wenger Arsenal have never dropped out of the Premier League's top four.
Similarly, Arsenal have qualified from the Champions League group stage in every year since 1999.
No current Premier League manager can match the consistency of Wenger's achievements.
Economics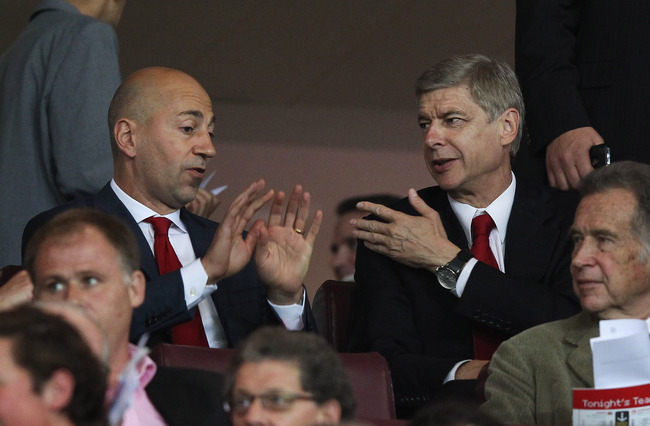 Clive Rose/Getty Images
Arsene Wenger has a degree in Economics from the University of Strasbourg. At Arsenal, he has put that knowledge to good use.
Arsenal are one of European football's most prosperous clubs, and this is largely due to Wenger's vision and exemplary decision-making.
Wenger was a strong proponent of the move to the Emirates Stadium and helped steer the club through the move by overseeing a period of prudence and austerity.
That period is coming to a close, and Arsene Wenger is primed to use his economic eye to secure value for Arsenal on the transfer market.
Talent-Spotting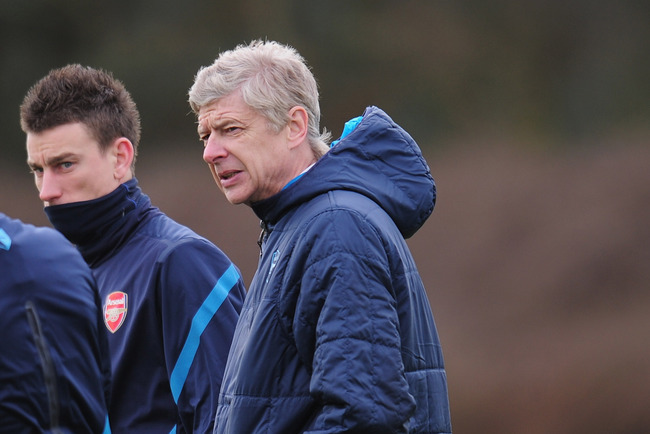 Shaun Botterill/Getty Images
Few managers turn unknowns into household names with the regularity of Arsene Wenger.
Wenger frequently accomplishes acts of football alchemy, transforming rough diamonds into established stars.
Who had heard of Laurent Koscielny prior to Wenger's swoop to snap up the defender from Lorient? Koscielny is now a fully fledged international and one of the Premier League's most reliable central defenders.
Style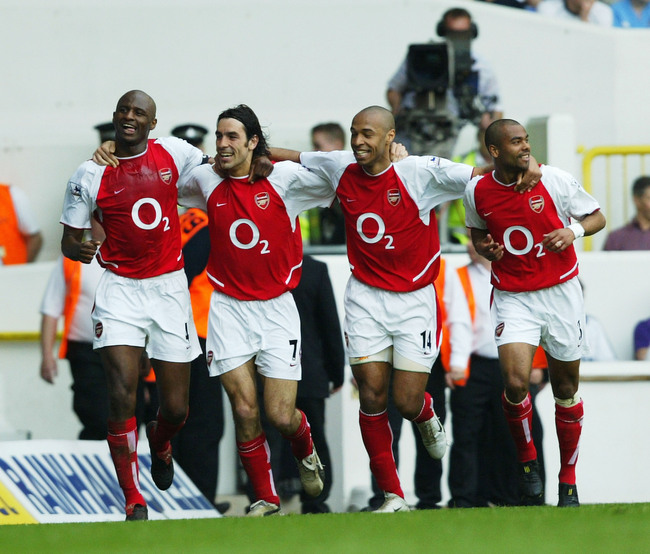 Shaun Botterill/Getty Images
Arsene Wenger has implemented a new way of playing at Arsenal.
It's easy to forget that prior to Wenger's arrival the turgid Gunners were regularly dubbed "Boring Boring Arsenal." Arsenal, under Wenger's guidance, are now associated with a swashbuckling attacking style and attractive passing game.
Wenger's aesthetics reached their apogee in 2004 when his team went an entire season unbeaten, combining style with solidity.
Legacy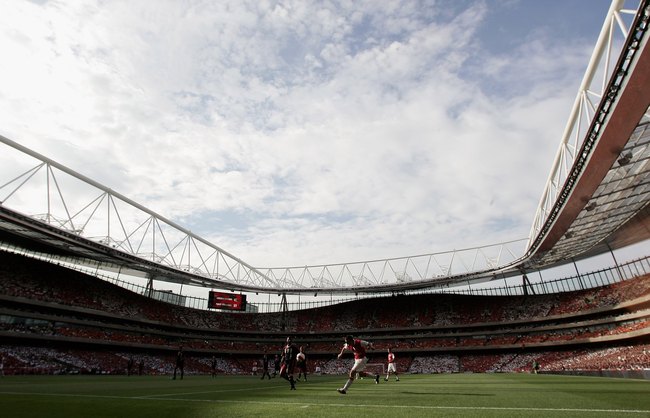 Jamie McDonald/Getty Images
When Arsene Wenger eventually does leave Arsenal, he will leave an incredible legacy behind.
Arsenal are a club transformed.
The Emirates Stadium will stand as a monument to his reign. The attractive playing style implemented by Wenger will doubtless survive his retirement. The youth academy will continue to produce technically gifted players.
Wenger has changed the culture of Arsenal and English football irrevocably. His contribution will never be forgotten.
Keep Reading

Arsenal: Like this team?