Breaking Down Key Yankees' Odds of Being Moved at the Trade Deadline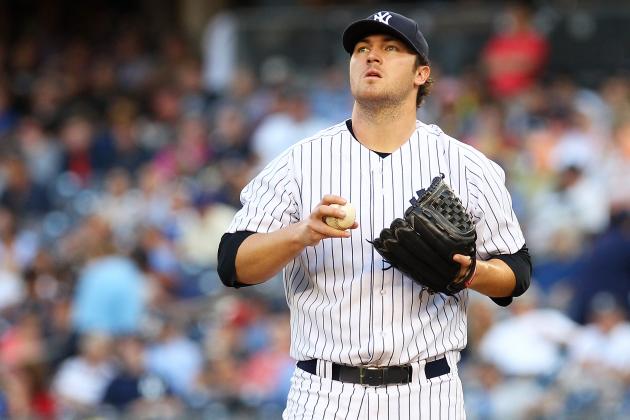 Mike Stobe/Getty Images

We're almost halfway through the 2013 season and already the Yankees have gone through an extended hot streak and an extended cold streak.
With so many injured regulars, the Yankees have relied on backups to step up and play major roles. Players like Vernon Wells, Travis Hafner and Lyle Overbay excelled in the early going, but have struggled recently. The team sits at 39-33, 3.5 games out of the division lead.
It remains to be seen whether the Yankees will return to being a .500 team or if they'll be able to overcome injuries and make a playoff push. Brian Cashman's strategy approaching the July 31 trade deadline will depend on that.
Here are five key Yankees who will be free agents this offseason and their odds of getting dealt, whether the move would be made to improve the team immediately or to acquire prospects for the future.
Begin Slideshow

»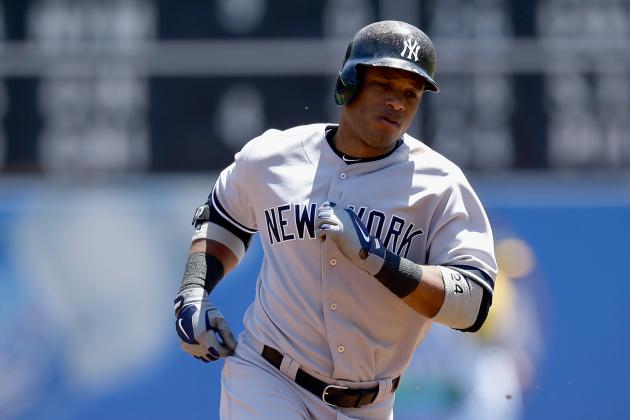 Ezra Shaw/Getty Images

Robinson Cano is set to make a lot of money this offseason when he hits free agency. The Yankees may abandon their long-standing policy of not discussing contract extensions with Cano, who signaled his desire to stay in the Bronx when he fired agent Scott Boras and hired New Yorker Jay-Z.
Cano is the best player on the Yankees, one they cannot afford to lose. But they also may be reasonably weary of giving a 31-year-old player a 10-year contract like the one they gave Alex Rodriguez, which they regretted soon after he signed it.
The Yankees may negotiate with Cano and sign him to a deal before he hits the open market, and I do think they will reach an agreement with him at some point. However, if they end up not being close to Cano's representatives on a contract offer and realize they can't sign him, they may try to shop him around and get some young players in return.
Trade odds: 0 percent.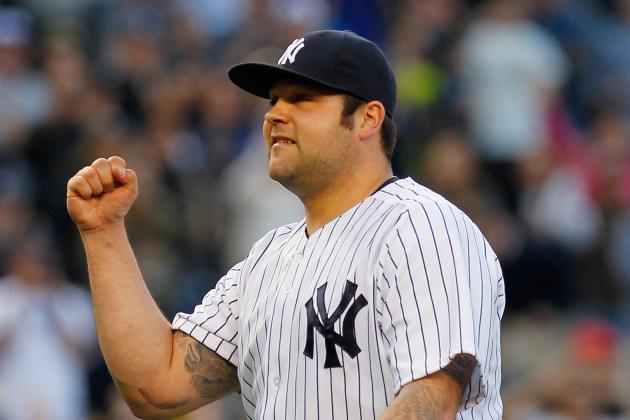 Mike Stobe/Getty Images

Needless to say, Joba Chamberlain has not lived up to the lofty expectations he set for himself when he came up in 2007, struck out 34 and allowed just one run in 24 innings after his call-up from the minors.
Since then, Chamberlain has failed as a starter, had Tommy John surgery and now has a 6.06 ERA as the seventh-inning reliever for the Yankees.
Chamberlain will be a free agent after the season and it's hard to believe he'll be back with the Yankees in 2014. They don't see him as more than a reliever and it's highly likely that at least one other team will offer him a contract to be a starting pitcher, trying to re-kindle the potential the Yankees saw in him when they drafted him in the first round of the 2006 draft.
Whether the Yankees stay in or fall out of the race, trading Chamberlain could make sense. If they're pushing for the playoffs, they can deal him for a bat and still have a good bullpen. If they've fallen out, they can acquire at least one prospect for a player they were going to lose after the season anyway.
Trade odds: 50 percent.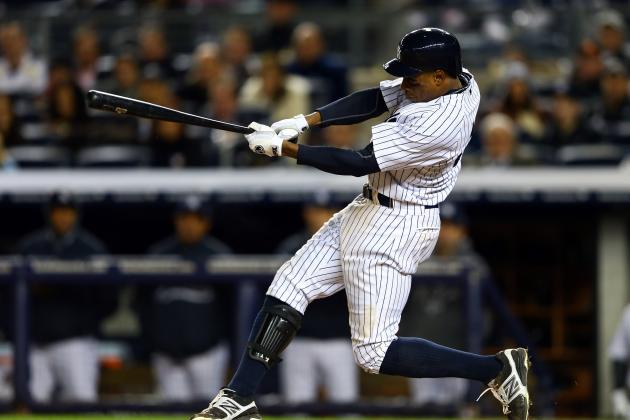 Al Bello/Getty Images

Cirtis Granderson's only played eight games this season after suffering two broken bones from being hit by pitches, but he will likely get the Yankees a strong return if he comes back and they decide to trade him in July.
While it's unlikely he will come back before the All-Star break, if he does and the Yankees have fallen out of playoff contention, the impending free agent would be attractive to other teams looking for a power bat. Granderson hit 84 home runs over the last two seasons and could be re-signed to a long-term extension by the acquiring team.
Even though the Yankees probably won't re-sign him, I think it's likely they hold onto him, make him a qualifying offer this offseason and get a first-round pick when he signs with another team.
Trade odds: 10 percent.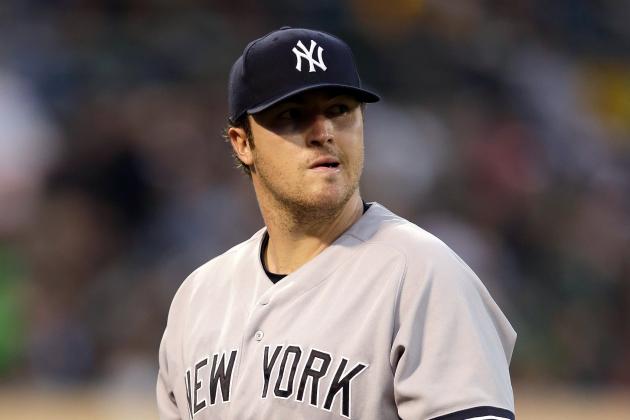 Ezra Shaw/Getty Images

Phil Hughes is another first-round pick who has not quite lived up to expectations, although not to the same degree as Joba Chamberlain. As another free agent-to-be, Hughes might benefit from a change of scenery.
He's a fly-ball pitcher who has already allowed 13 home runs in 14 starts. The short porch in right field at Yankee Stadium has not helped him.
Perhaps Hughes will decide to sign with a West Coast team (where he is from) that plays in a big ballpark, such as the Angels or Padres.
If the Yankees do decide that he's not helping the team and that he's likely to sign elsewhere this offseason, they may try to trade him either for a bat or prospects.
Trade odds: 30 percent.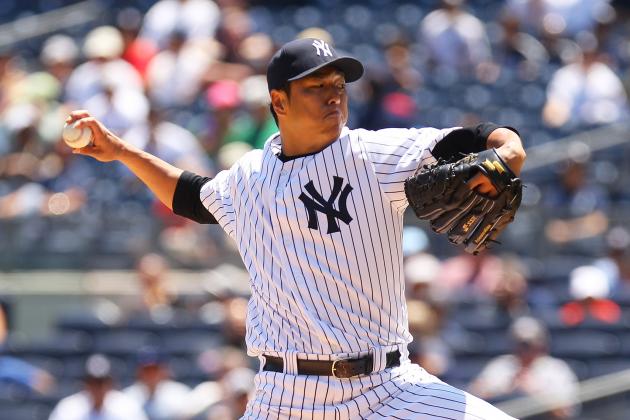 Mike Stobe/Getty Images

The Yankees will only deal Hiroki Kuroda if they fall out of the pennant race and decide they have no chance of making the playoffs. He's been their best pitcher with a 2.78 ERA in 15 starts.
Kuroda is 38 years old with an expiring contract and has been rumored for the last couple of offseasons to want to return to Japan. It's no slam dunk that he returns to the Yankees in 2014 so if they fall out of the race, they may deal him.
Trade odds: 10 percent.