Six Early Winners and Losers of the Chargers Offseason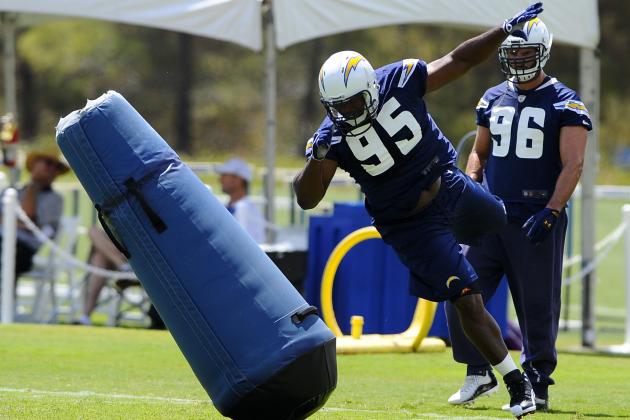 Christopher Hanewinckel-USA TODA

With less than 80 days left till the regular season begins, it's time to start recognizing who's hot and who's not this offseason. Whether an acquisition or injury occurred, there are a few players not enjoying the summer. Sometimes, too much media attention can hurt as well.
No one, and I mean no one, is predicting the San Diego Chargers to have a good season in 2013. Even with the second-easiest schedule in the league, no one is giving them a chance.
This doesn't mean you should sleep on them this year. They are going to shock many, but let's focus on the right now.
Begin Slideshow

»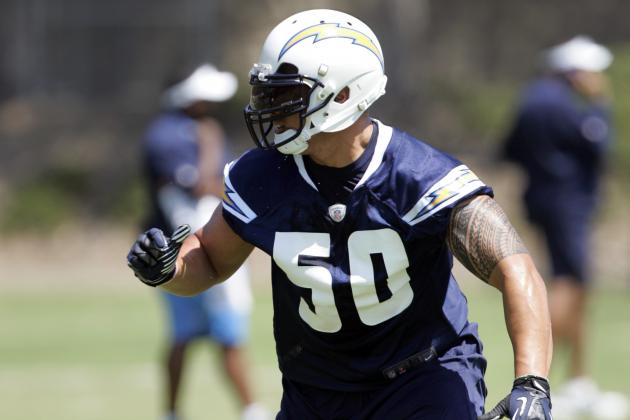 Kent Horner/Getty Images

Article after article, Manti Te'o is sounding like he's already prepared enough for Week 1. If you look hard enough, there are still comparisons to Junior Seau. Please, just stop. He is not, and will never be the man who wore 55.
Manti Te'o is Manti Te'o, nothing more. "The sky's the limit for him," as stated by Chargers fullback Le'Ron McClain in a SiriusXM NFL Radio interview (h/t Chris Wesseling of NFL.com). A key element for Te'o's incredible start to the offseason has been his shield from the media. Te'o said himself that the "hiatus" improved him.
Paired up next to Donald Butler, Te'o may be the favorite for defensive rookie of the year. He'll definitely be taking on a huge task this season, but it's not something he will shy away from.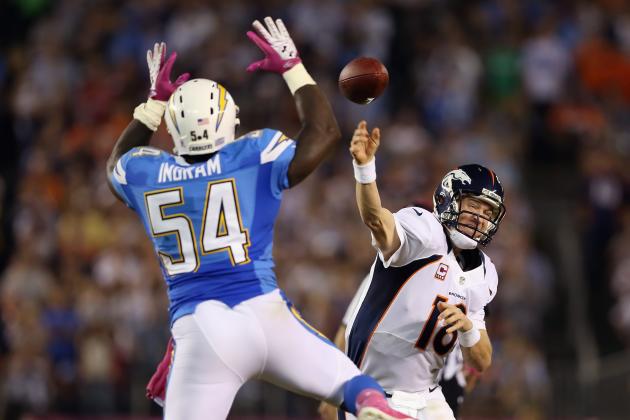 Jeff Gross/Getty Images

Well, it seems, anyone who tears their ACL is deemed a "loser." Sorry, Melvin Ingram, but it is what it is. However, Ingram is very, very young and should bounce back strong next season with a chip on his shoulder.
To add to Melvin's horrible offseason, Dwight Freeney is his replacement. When your team is not losing any production, arguably gaining production, after your season-ending injury, you're probably wishing this season flies by.
This time next year, I hope Ingram is a winner on this list. The young man sure is talented, so let's just keep wishing him the best of luck in his recovery.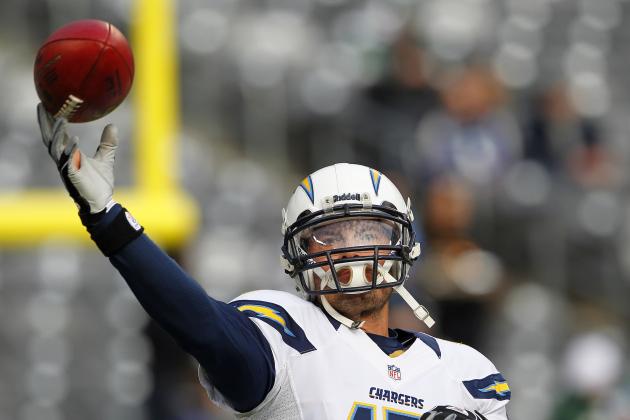 Rich Schultz/Getty Images

The Chargers upgraded their offensive line, stole Keenan Allen in the third round, have Vincent Brown healthy and fired Norv Turner. It's been a good offseason for Philip Rivers.
Max Starks, Chad Rinehart and D.J. Fluker have made San Diego's protection semi-better, but it's still upgrade-able. The addition of Danny Woodhead should also spark Rivers' game this season. An area on offense the Chargers have lacked since the departure of Darren Sproles.
Facing a make-or-break season in San Diego, Rivers must utilize his weapons and get back into the swing of things.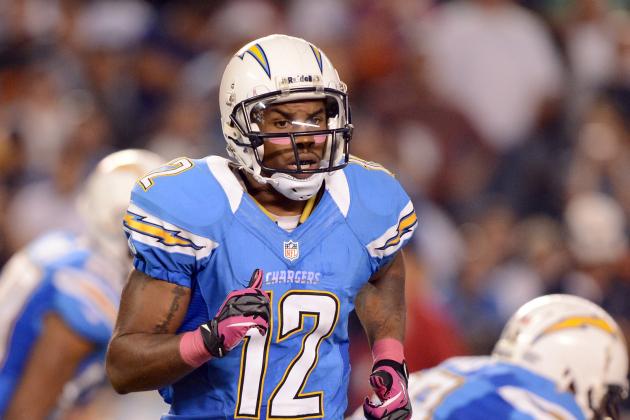 Harry How/Getty Images

In 2012, Robert Meachem caught 14 passes for 207 yards and two touchdowns. That was with a depleted receiver unit and an offense full of openings. In 2013, two more receivers will be ahead of him on the depth chart. It should be as follows: Danario Alexander, Malcom Floyd, Vincent Brown, Eddie Royal, Keenan Allen and then Robert Meachem.
For a guy who has been known to only make big plays, he may not get many opportunities this season. When he does, he better make the most of them.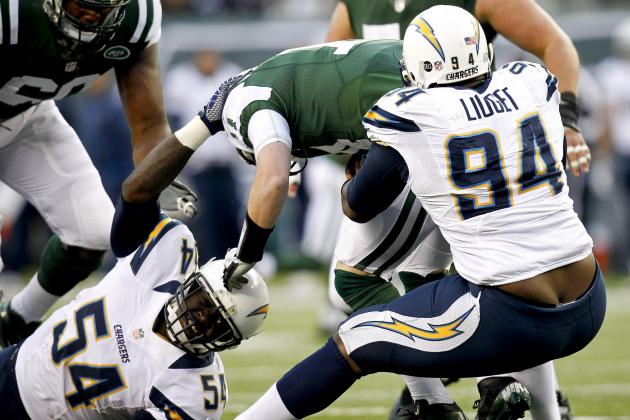 Jeff Zelevansky/Getty Images

According to Bill Williamson of ESPN.com, Corey Liuget is the best defensive lineman within the AFC West. That would make him better than Oakland's Lamarr Houston and Denver's Derek Wolfe.
Liuget was the Chargers' first pick in the 2011 draft. Like usual, it turned heads. Nevertheless, it seems to be paying off. In his sophomore season last year, Liuget recorded 51 tackles, including seven sacks, nine passes deflected and one forced fumble.
Expect even bigger things from Liguet in 2013.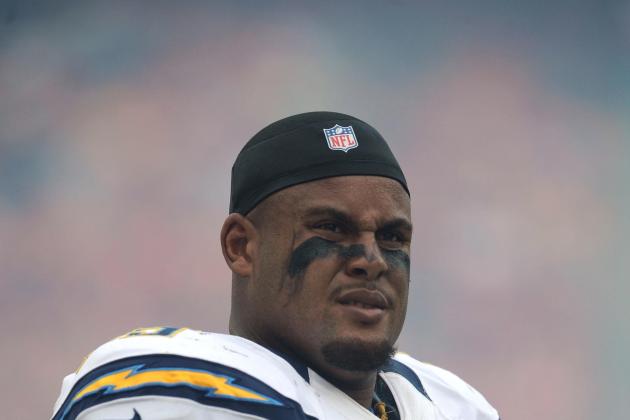 John Rieger-USA TODAY Sports

Max Starks will start at left tackle and King Dunlap should be his backup. Where does that leave Mike Harris? Well, maybe in free agency. Harris started nine games last season as an undrafted rookie from UCLA, but didn't do the best job. Philip Rivers was sacked a career-high 49 times. That's 11 more than his previous career high.
Harris may be kept as a security option, but don't plan on him getting much playing time. Harris may be the one player who wishes Norv Turner and A.J. Smith were still around.