Offseason Moves Chicago Bulls Must Consider to Revamp Attack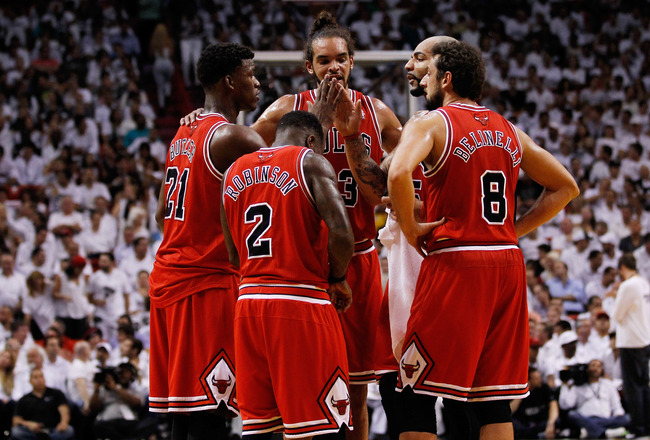 Chris Trotman/Getty Images
For two years, the Chicago Bulls led the league in wins and were on the precipice of contending for a title. Then, last year, they fell to fifth in the East. What do they need to revamp their attack and get back to contender status?
They are coming off of a season that was both encouraging and discouraging at the same time. It was encouraging in the sense that the Bulls overachieved in spite of a plethora of injuries. It was discouraging in the sense that they had so many injuries to overcome.
Injuries are a problem the Bulls have had the last three seasons. Over that time, they've had their preferred starting five available for exactly 44 games. They've been missing two or more starters nearly twice as often, in 86 games.
In order for the Bulls to contend, they need to make the moves that will keep them out of the training room and on the court. Primarily that means getting players that coach Tom Thibodeau has sufficient confidence in to play. This will help him to keep from overplaying his starters.
Here are the moves the Bulls need to make this offseason to be a serious title favorite for 2014.
Their Current State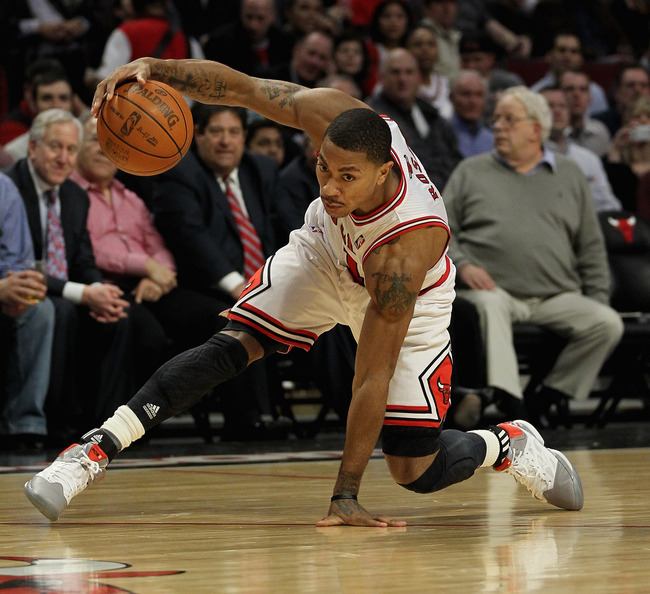 Jonathan Daniel/Getty Images
Before going into this, let's take a moment to reflect on where the Bulls are actually at in regards to the NBA landscape.
They will arguably court the Association's best starting five next season, particularly if Jimmy Butler continues to play like he did as a starter this year.
According to 82games.com, Butler had the league's second-best Opponent's Player Efficiency Rating among those who logged at least 40 percent of their team's minutes.
That, combined with his holding LeBron James to .375 shooting (per tracking data from Synergy) in the Bulls' postseason series with the Miami Heat, establishes Butler as one of the elite perimeter defenders in the league.
The surprise was the elevation of his three-point shooting. After the All-Star break, Butler shot .475 from deep. He had a true shooting percentage of .571. That's better than anything that Ronnie Brewer (.492), Keith Bogans (.559) or Richard Hamilon (.489) offer, and close to Kyle Korver's numbers (.584).
Butler can both shoot and guard.
The Bulls have won 85 percent of their games in which Derrick Rose, Luol Deng, Carlos Boozer and Joakim Noah have started. Their one weakness has been shooting guard, in particular finding one who can both shoot and guard.
Some seem to have the impression that the Bulls' big need is still at the 2-guard, but that's not true. Butler has proven he can be the starter going forward. The Bulls starting five is outstanding. It is just their bench that needs to be fleshed out.
The Bulls aren't a star away from winning a title; they are a healthy season, and a couple of role players away from winning a title. They have a championship starting five. They don't need to rebuild, they need to finish building their current contender.
They are set at point guard, with Kirk Hinrich and Marquis Teague backing up Rose. They are fine at power forward with Taj Gibson and Malcolm Thomas backing up Boozer.
Chicago has two primary needs: their backup wings and a backup center. If they can fill those needs, they should be not only contenders, but arguably even Eastern Conference favorites, as Miami has shown they are anything but invincible.
Draft a Guard in the Second Round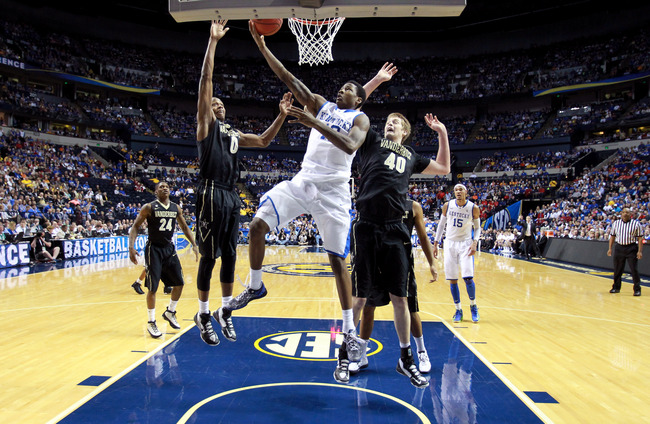 Andy Lyons/Getty Images
There are some people who are pushing for the Bulls to draft Tim Hardaway Jr. with their first-round pick.
That would be a reach with the No. 20 pick. Chad Ford of ESPN has him ranked 29th in the draft. He's been moving up the draft board, but it still seems that Chicago can do better with the 20th pick than the 29th-best player.
It would be better for the Bulls to use their second-round pick on a guard and their first pick on a center (more on that next slide). The drop-off from Hardaway to the caliber of guard they could get later in the draft would not be that great.
Whatever wing they draft isn't going to see much playing time this year anyway, so it behooves the Bulls to go for a young player who needs development because then they monopolize on talent.
Why not grab a player like Archie Goodwin in the second round? Or if you want another Jimmy Butler, Carrick Felix out of Arizona State is intriguing. If they want to stay local, Brandon Paul from Illinois is interesting too.
Draft a Center in the First Round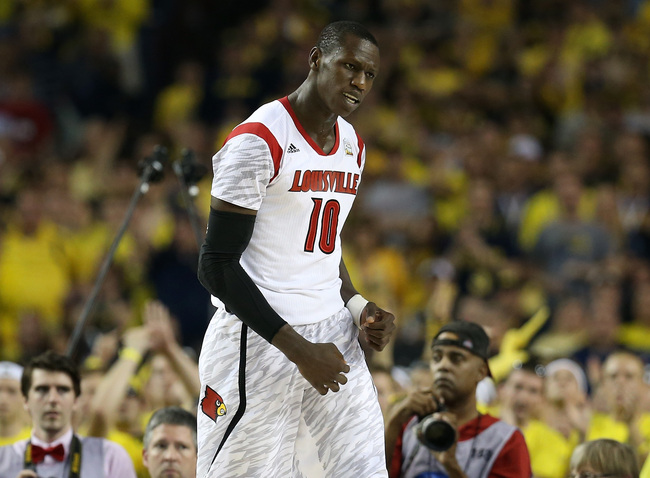 Streeter Lecka/Getty Images
The Bulls are speculated to be looking at filling one of their two needs through the draft. Of the two, it makes more sense to use their first-round pick on a center. There are two reasons for this.
First, the Bulls are constrained by the salary cap, and free-agent centers are pricier than free-agent wings.
In other words, the Bulls can get a more impactful wing than center with the same amount of money via free agency. Ergo, it makes more sense to use that pick on a center, then use their limited free agent spending on a wing.
Second, Tom Thibodeau has shown more willingness to play a young center than a young wing player.
James Johnson didn't get through his first season with Thibdoeau before being dealt to Toronto. Even Jimmy Butler, despite playing well in limited minutes, didn't play a lot during his rookie year.
Omer Asik, on the other hand, was used extensively and was a major part of the rotation his freshman season. In fact, he was even used more liberally than veteran fill-in Nazr Mohammed was this year. Asik played 989 minutes his rookie year compared to the 693 that Mohammed played this season or the 359 Butler played his rookie year.
There are a group of centers who could fall to the Bulls, depending on what other teams do. Gorgui Dieng out of Louisville, Mason Plumlee of Duke, Jeff Whitney of Kansas, Steven Adams from Pittsburgh, Rudy Gobert out of France and Lucas Nogueira of Brazil are all expected to go anywhere from 15th to 25th in the draft.
The order they appear is anything but set, as it seems every mock draft has them selected in a different sequence. However it happens, the Bulls should be able to snare one of them. And any would be a center more than capable of filling the backup role that they desperately need.
Probably the best-case scenario at this point would be Dieng, who has excellent defensive instincts and an underrated offensive game.
That center, whoever it is, would be a part of the Bulls for at least the next four years. That means the Bulls won't need to be teaching a new center the system every year, as they would if they add a minimum-salary player year after year. That, in turn, means more playing time for him and, correspondingly, more rest for Noah.
Hold the Mayo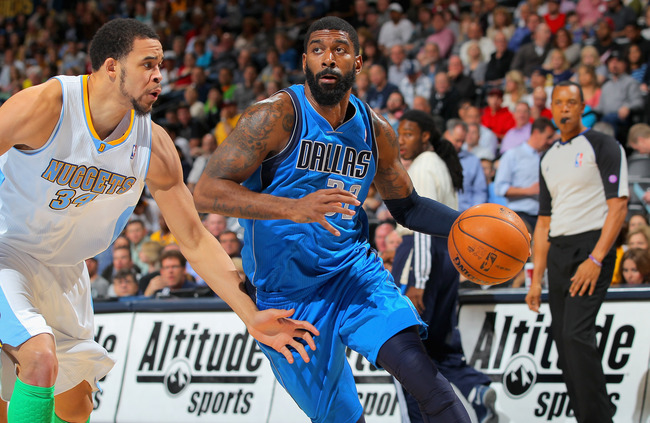 Doug Pensinger/Getty Images
Regarding free agency, there are a number of Bulls fans who are pushing for a player like O.J. Mayo, but that is a notion which evades reality. Mayo is completely out the Bulls' price range.
Let's pause for a moment here and look at the Bulls' situation in regards to the cap. They are committed to around $73.2 million next season, even after waiving Richard Hamilton. Add in a rookie contract, and that adds another $1.5 million.
Then there's the second-round pick. On top of that you need to account for another million to Malcolm Thomas. Add all that together with cap holds, and they are already well over the so-called "apron" set at $4 million over the tax level. That means that the Bulls can only use a taxpayer mid-level exception, which for next season $3.183 million.
O.J. Mayo is not going to take $3 million.
Forget about any chance of the Bulls getting Mayo. It's just not going to happen. He'll sign somewhere for at least $8 million, which prices him completely out of the Bulls range.
Aside from that there are numerous questions regarding Mayo. He's not a very good defensive player and so would be permanently in Thibodeau's doghouse. He wants to be a starter and wouldn't sit well (literally) behind Butler. That would lead to friction with the team, and the Bulls are all about chemistry.
The bottom line is that the Bulls need to hold the Mayo. He doesn't fit.
Bring Back Ronnie Brewer
Bruce Bennett/Getty Images
In the NBA, offense is more expensive than defense. It's cheaper to land an impact defensive player than an impact offensive player.
It's also a fact that Tom Thibodeau isn't going to have confidence in a player whom he can't trust on the defensive end. The main requirement that the Bulls will have from their backup here is that he be on the court, period. The more minutes he plays, the fewer that Luol Deng and Jimmy Butler have to play.
For that reason alone, the Bulls should target Ronnie Brewer, who already knows the system and should be available for the NBA minimum. He has Thibodeau's trust as a defensive player and can defend both the small forward and shooting guard positions. Brewer will absorb minutes and spell Butler and Deng sufficiently.
The Bulls should bring Brewer back at the NBA minimum.
Sign a Shooter with the Taxpayer Mid-Level Exception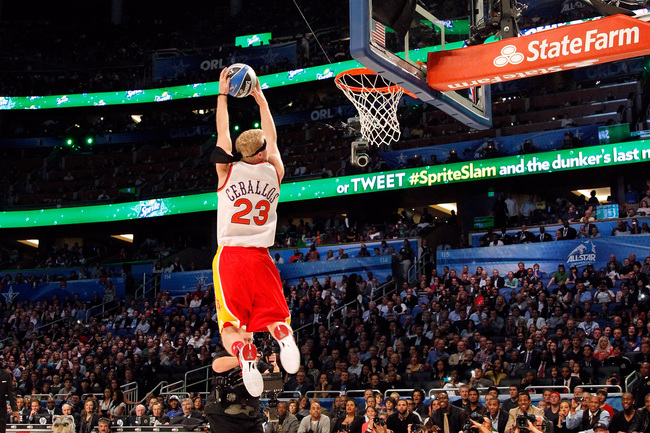 Mike Ehrmann/Getty Images
With the taxpayer mid-level exception, the Bulls need to target a three-point shooter who can play defense. To understand why, we need to understand just why and how a healthy Derrick Rose is so important to the Bulls.
Let's go back to the last time we saw a truly healthy Rose—all the way back to February 4, 2012. Through that point in the season, the Bulls had the league's third-best offensive rating (subscription required).
After that, with Rose playing intermittently, the Bulls offense fell to ninth in the NBA.
Last season, without Rose playing at all, the Bulls plunged to 24th in the NBA.
Point being, Derrick Rose is really important to the Bulls offense. He is literally the difference between Chicago having one of the best offenses in the league and having one of the worst.
He is the catalyst of the team. Everyone else is baking soda, and he is vinegar. He makes the thing go. He is the only point guard in the three-point era to score 2,000 points and dish 600 assists in a season.
The only other players at any position who have done that are LeBron James and Michael Jordan.
Rose creates offense for both himself and his teammates. He makes his teammates better. Based on original research, while Rose was on the court in the 2011-12 season, his teammates shot an effective field-goal percentage of .537. When he was on the bench, they shot .477. That's a difference of six percent per game.
The only player with at least six assists per game who had a greater impact was Steve Nash.
When Rose drives into the paint, defenses collapse on him. When they do that, he uses his court vision to find his teammates and get them open shots. The only question is whether they make the shots he gets them.
Over the two-year span from the 2011 season and 2012 season, when the Bulls made just six or more three-pointers in a game, they were 72-17 with a winning-percentage of .809. With five or fewer they were 40-19, a percentage of just .678. They don't need a lot of threes to win, but when they get a few, they are much tougher to beat.
Last year they were 29th in the league with only 5.4 threes per game, right on the cusp of that dividing line.
The Bulls don't need a shot-creator, they need a shot-maker who can play defense well enough to stay on the court and who is obtainable for the $3 million range that they'll have available to spend.
Chase Budinger would be ideal, although it's questionable whether he could be gotten for that little.
Re-signing Marco Belinelli is possible, although again the price tag might be a tad too high.
It might be that the best solution for the Bulls is to go with a more veteran presence here. Mike Dunleavy (.372 career three-point percentage) or Francisco Garcia (.361) are nice options. Should they strike out there, Matt Barnes is a possibility.
One other slim possibility would be if the Boston Celtics end up deciding to not pick up the option on Paul Pierce but go into full-fledged rebuilding mode instead.
Chicago could see if Pierce would be interested in taking less money to come play with the Bulls. Pierce has a vitriolic hate for the Miami Heat. While the Bulls and Celtics have a rivalry as well, you get the sense that the Celtics have more respect for the Bulls, if for no other reason than they respect and appreciate Tom Thibodeau.
Pierce would be the perfect sixth man for the Bulls. That may seem more pipe dream than realistic possibility, but Allen went to Miami for less money, so who knows?
The important thing here, as with all the offseason acquisitions for the Bulls, is to get someone that fill up minutes. In order to insure that happens, they have to sign players that Thibodeau feels comfortable playing.
If the Bulls follow my advice (and I know that Gar Forman and John Paxson read everything I write and always do as I command) they would have roster that looks something like this—a roster that can very much contend for an NBA championship.
| | | |
| --- | --- | --- |
| Position | Starter | Reserves |
| Point Guard | Derrick Rose | Kirk Hinrich, Marquis Teague |
| Shooting Guard | Jimmy Butler | Ronnie Brewer, Archie Goodwin |
| Small Forward | Luol Deng | Chase Budinger, Ronnie Brewer |
| Power Forward | Carlos Boozer | Taj Gibson, Malcolm Thomas |
| Center | Joakim Noah | Gorgui Dieng, Taj Gibson |
Keep Reading

Chicago Bulls: Like this team?