5 Recent Idiotic Moments in TNA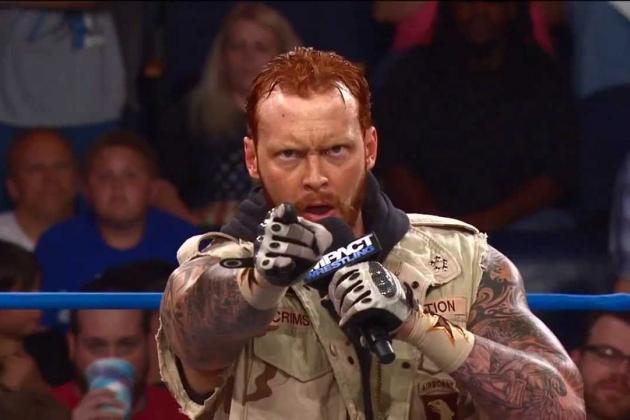 photo via youtube.com
Someone is falling asleep at the wheel in TNA when it comes to the fine details of storytelling.
Maybe the current creative regime is just incapable of delivering a consistent and entertaining television product.
Aces and Eights has failed to catch fire, A.J. Styles is a second-rate Sting from 1997 and Hulk Hogan is still taking up way too much TV time.
Impact is simply not growing in the ratings. TNA has brought in countless former stars from WWE, WCW and ECW, and yet nothing has worked. At some point, management can only blame itself. It's yet to do that, though, which explains why the company is stuck in the same rut that it's been in for over a decade.
Of course, there are good things going on in TNA: Bully Ray's career renaissance, Bad Influence, Mickie James' heel work as Knockout Champion and the upcoming Bound for Glory Series.
But there are too many glaring problems that the company has made in the past few months to make the show really enjoyable.
Here are just five of the many recent frustrating moments that have occurred in TNA.
Begin Slideshow

»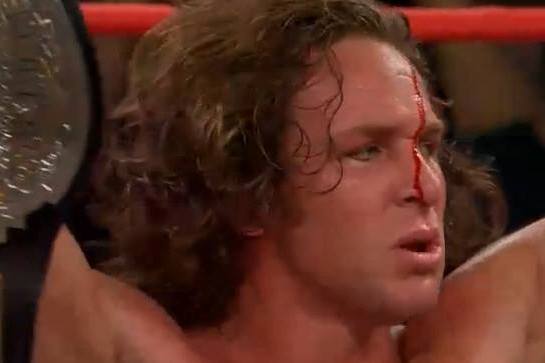 photo via facebook.com
When Chris Sabin returned from his second major knee injury, he had a mission: He was out to win the TNA Heavyweight title.
He would no longer be satisfied with just the X-Division title. He wanted it all.
Until he didn't.
Sabin quickly won the X-Division title again and was given the opportunity to give it up for a shot at the World title. It was exactly what he wanted. Austin Aries also did this last year and successfully captured the gold against Bobby Roode.
He would be crazy not to jump at the chance, right?
Apparently, Sabin was all talk, as in a backstage promo, he was asked if he was going to cash in his X-title for a chance at the Heavyweight title and now he's not sure. He seemed very content with his current one.
Did no one on set (or Sabin himself) realize that his character had suddenly changed his mind without any explanation?
TNA: Total Non-Attention to details.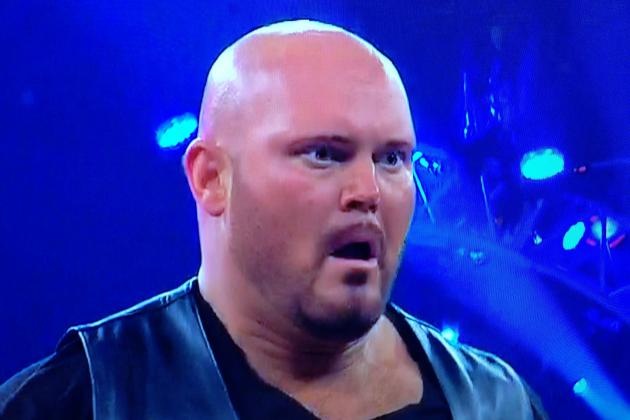 photo via teamhellions.com
On the June 13 episode of Impact, Hulk Hogan thought he finally got one up on Aces and Eights.
He gave the group just one slot in the Bound for Glory series, but the caveat was that they had to fight each other to earn it. Well played, Hogan.
However, backstage, the group decided that Mr. Anderson would get the spot and everyone else would just throw themselves out. It was a devious way to undermine authority, and they once again stuck it to the boss.
It didn't quite work out that way. D.O.C. refused to go willingly, and when it came down to him and Anderson, he attacked the vice president.
The fans popped.
Did he turn face? Was he going to win this thing? Nope. Mr. Anderson got right back up and then tossed him out with ease. It was incredibly anti-climactic.
The entire group was livid, except for Bully Ray, who told him that he liked his initiative. It's possible that this will lead to something, but there were surely better ways to go about it.
So now, D.O.C. is a fool and a wuss. Not exactly two great traits for a member of a biker gang.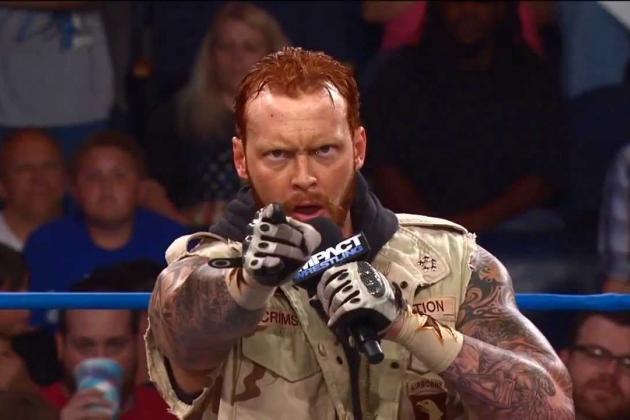 photo via youtube.com
TNA desperately tried to shove Crimson down our throats in his first run. It wanted us to buy him as the second coming of Goldberg.
It didn't work at all.
Crimson just didn't have the charisma to warrant such a big push. He wasn't that good in the ring, either. The company then sent him to developmental for nearly a year to work on his skills.
Then he came back with a new look, more experience and confidence on the mic. What did TNA decide to do with him in his very first match back? He jobbed to Joseph Parks in two minutes.
Crimson could have been reintroduced with some squash matches or promos to hype his return. But he was just thrown out there and lost to a comedy act.
If the company does have big plans for him, it took a giant step backwards on getting there.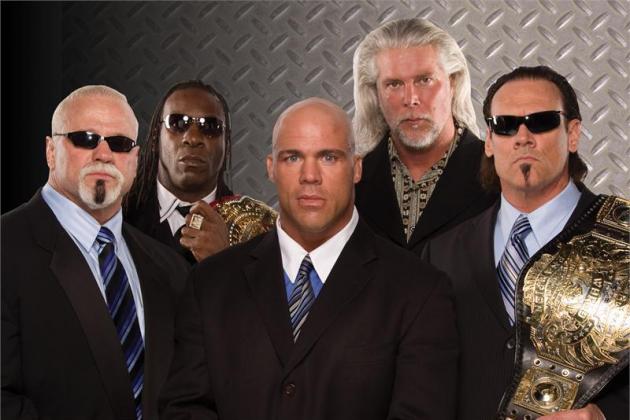 photo via tnawrestlingfandotcom.wordpress.com
Let's try to make sense of this for a moment: A babyface is threatening to bring back a heel stable that he was kicked out of to battle other heels?
Does anyone in power within TNA really think that another giant faction war is going to increase ratings?
The original Mafia can't return anyway. Kevin Nash is under a WWE legends deal, Booker T is the GM of SmackDown and Scott Steiner has huge heat with TNA management. That leaves Kurt Angle and Samoa Joe.
Sadly for Joe, he doesn't mean as much as he did in his first run with the group. The only thing it did was damage his character by having him take a backseat to the men he was at war with.
This isn't like bringing back the NWO or DX, two groups that were at least incredibly popular for a time. The Mafia had about one good month before the story became silly.
Expect the group to consist of guys like Magnus, Joe, James Storm and Joseph Parks/Abyss. TNA really doesn't need a group of young guys playing second fiddle to Sting in 2013, but it looks like that's the road we're headed down.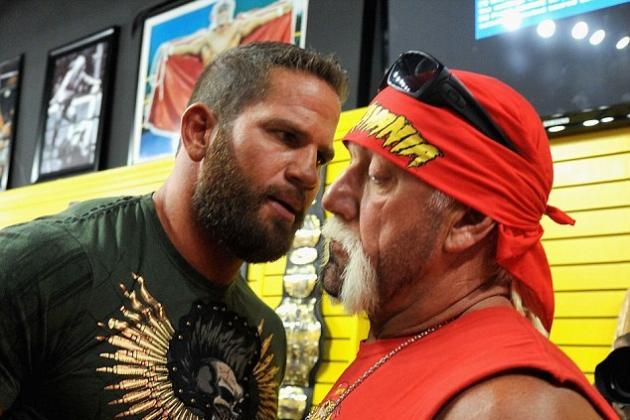 photo via tnaasylum.com
Will TNA just make up its mind with Matt Morgan?
Management keeps teasing some sort of feud with Morgan and Hulk Hogan, but it doesn't go anywhere. He stole the man's shiny gold cape, after all, but the GM no longer cares.
Since he's returned to TNA, Morgan has only wrestled a few times and has looked anything but dominant.
He passed out from a 54-year-old Sting's Scorpion Deathlock a few weeks ago and then missed out completely on the Bound for Glory series while Kazarian, Mr. Anderson and Joseph Parks all made it in.
Morgan has the look and the desire for a main event slot. And even though he was in the WWE, he doesn't feel like a "WWE guy" (like Hogan, Bully Ray and even Kurt Angle do).
In hindsight, it may have been better for Morgan to have held out and tried to land a WWE deal rather than come back to TNA. At 35, time is running out for the company to actually use him effectively.
His mistreatment is just another baffling TNA decision that is doubtful to be corrected anytime soon.
Agree? Disagree? What are some of your recent frustrating TNA moments? Sound off below!