Stock Up, Stock Down for Boston Red Sox' Top 10 Prospects for Week 11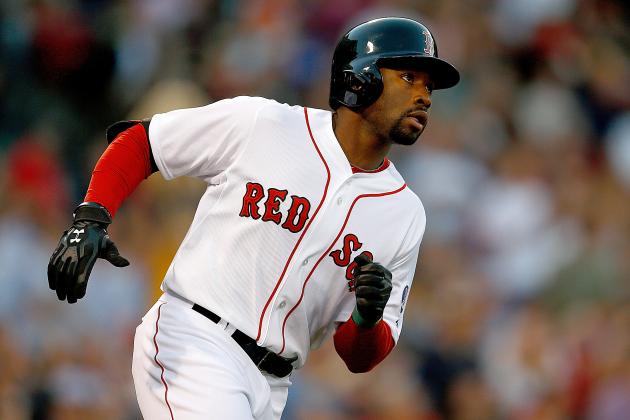 Jim Rogash/Getty Images

With the seventh pick in the Amateur Draft, their highest selection in many years, the Boston Red Sox snagged left-handed pitcher Trey Ball.
Ball will join the ranks of one of the most impressive farm systems in baseball. The Red Sox have developed many top-caliber prospects, which will help them at the trade deadline, as well as in the future.
Baseball America's Jim Callis ranked Boston's farm system as the fifth-best in the majors entering the 2013 season. The up-and-comers have done nothing to discredit his ranking.
Click through for a stock update on the Red Sox's top 10 prospects for Week 11 of the 2013 season.
The following players were the top-10 ranked prospects entering the season according to Baseball America.
Please note: Players recently drafted by the Red Sox will not be included, as they do not have any statistics to draw from. If you would like more information about Boston's most recent additions to the minor league system via the draft, have a look at their scouting profiles right here on B/R.
Begin Slideshow

»
2013 Stats
.281/.361/.438, 12 2B, 5 3B, 2 HR, 21 RBI, 20 R, 6 SB
Overview
At 21, Blake Swihart has been very solid for the Red Sox this season.
The assumed catcher-of-the-future has showcased all sorts of skills this season: power, plate discipline and even speed on the base paths.
With some more development, Swihart might continue to improve and work his way up through the system. Many do not believe that he has the leg strength or the size to be a big league catcher, however.
The Red Sox believe that Swihart is the kind of player who has the athleticism to move away from the catching position if he cannot develop adequate defensive skills behind the plate. The only problem with that is the fact that the Red Sox have a deep farm system at other positions, so Swihart's best chance to contribute with the big league club is from behind the dish.
Last Week's Stats
7-for-23 1 2B, 1 HR, 3 R, 2 RBI
Stock
Up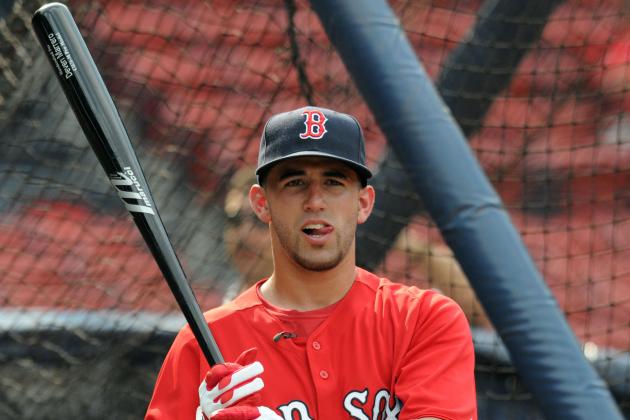 Darren McCollester/Getty Images

2013 Stats
.242/.317/.327, 14 2B, 0 3B, 0 HR, 7 RBI, 22 R, 7 SB
Overview
The good news for the Red Sox is that with Jose Iglesias, Deven Marrero and Xander Bogaerts, they have no shortage of minor league depth at shortstop.
The bad news is that Marrero has been pretty atrocious thus far in 2013.
The 2012 first-round pick continued his disappointing season this past week. While he scored four runs and knocked in another three, his sub-.200 batting-average is indicative of his struggles at the plate this season.
At 22 years old, age is certainly a huge asset of Marrero's. If he can get back some of his plate discipline and regain some of his power, the future may yet be bright for Marrero. But as of now, the infielder seems a long way off from making an impact in Boston.
Last Week's Stats
4-for-25 1 2B, 0 HR, 4 R, 3 RBI
Stock
Down
2013 Stats
.271/.319/.496, 13 2B, 1 3B, 13 HR, 48 RBI, 29 R, 1 SB
Overview
If baseball were all about hitting for power, then Bryce Brentz would be in Boston already.
Unfortunately for the outfielder's sake, a little plate discipline is needed in order to be a complete hitter.
The past week pretty much sums up who the 24-year-old is as a hitter. The two home runs and four strikeouts he has totaled this past week are pretty much par for the course for the outfielder. He has the potential to hit the ball out of the part, but pays the price with a high strikeout total.
With some more work in the minors, the Red Sox are hoping that Brentz will refine that elusive plate discipline. With an outfield flush with great hitters, the team has the luxury of being able to show some patience with their young hitter.
Last Week's Stats
3-for-15 0 2B, 2 HR, 2 R, 4 RBI
Stock
Down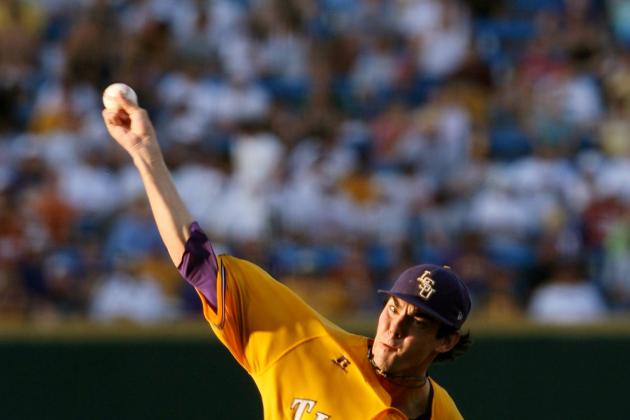 Elsa/Getty Images

2013 Stats
12 GS, 7-1, 2.15 ERA, 21 BB, 76 K, 67.0 IP
Overview
Anthony Ranaudo's June 13 rebound start is symbolic of the righty's entire 2013 season.
After getting shelled by Erie on June 6, the 23-year-old came out against that same team, and struck out 13 over 7.2 impressive frames.
That start is just another good sign for Ranaudo, who continues to reclaim his spot as a top prospect after a horrendous 2012 season.
If he continues this pace, there is no reason that he should not expect a deserved promotion to Triple-A Pawtucket, and perhaps even a September call-up to the big leagues.
Last Week's Stats
1 GS, 7.2 IP, 2 H, 0 ER, 2 BB, 13 K, 1 W
Stock
Up
2013 Stats
13 GS, 5-2, 3.03 ERA, 28 BB, 80 K, 65.1 IP
Overview
The 20-year-old Henry Owens has been a revelation this season for the Red Sox. He has been great in all facets of the game.
One of the most notable statistics he sports is his 80 strikeouts in 65.1 innings this season. That shows the dominance he has had over his High-A opponents.
The 2011 first-round draft choice has lived up to the billing, and should make his next step in the Red Sox system soon enough. His past week's stats have been pretty much spot on with those he has posted for the rest of the season.
Last Week's Stats
2 GS, 9.1 IP, 9 H, 2 ER, 3 BB, 12 K, 1 W
Stock
Up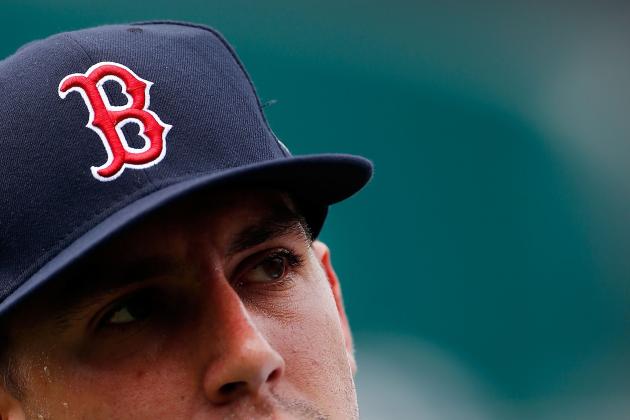 Jamie Squire/Getty Images

2013 Stats
12 GS, 3-3, 5.87 ERA, 16 BB, 64 K, 53.2 IP
Overview
Matt Barnes, a 2011 first-round draft choice, has not enjoyed the kind of success the Red Sox have expected.
Still just 22 year old, Barnes has plenty of time to blossom into a solid big-league pitcher. However, he has been hit hard this season at Double-A Portland, as his 5.87 ERA suggests.
The good news has been that the 6-4 righty has been good with his command, only walking 16 batters in 53.2 innings. He has also racked up an incredible 64 strikeouts in that frame.
Given some time and coaching, Barnes should be able to figure out the issues that have plagued him this season. Barnes did not struggle this past week, as he did not make a start. And for that, his status remains unchanged from last week.
Last Week's Stats
Did not play
Stock
Flat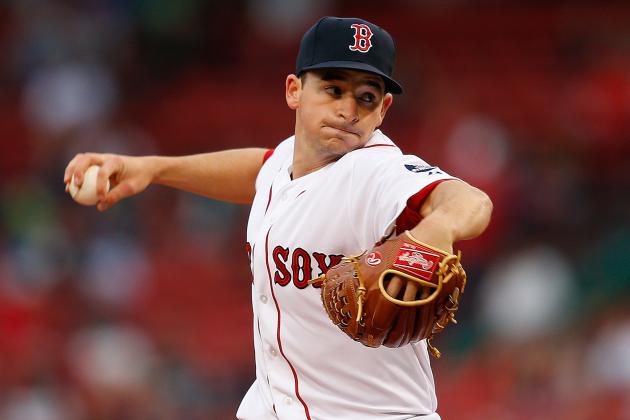 Jim Rogash/Getty Images

2013 Stats
10 GS, 5-1, 2.98 ERA, 22 BB, 56 K, 51.1 IP
Overview
As disastrous as the 2012 season was for Boston, the acquisition of pitcher Allen Webster is certainly a nice silver lining.
A key piece in the trade that sent Adrian Gonzalez and others to the Dodgers, Webster has been on the brink of the majors all season long. He has even made two starts in Boston, one successful, and the other awful.
This past week, Webster was phenomenal in his lone start, allowing just a single hit and one walk over six frames, while striking out six. The 23-year-old continues to impress in Triple-A, and should be in the big leagues for good in the not-too-distant future.
Last Week's Stats
1 GS, 6 IP, 1 H, 0 ER, 1 BB, 6 K, 0 W
Stock
Up
2013 Stats
.350/.469/.547, 19 2B, 4 3B, 5 HR, 33 RBI, 44 R, 15 SB
Overview
Garin Cecchini has been one of the most surprising prospects this season for the Red Sox.
The third baseman has been nothing short of stellar in his time with High-A Salem. At 22 years of age, he has been tearing the seams off the ball. He has an incredible 19 doubles on the season, has scored 44 runs, and has a batting average of .350.
His plate discipline has yielded him an unreal on-base percentage of .469, while his speed has gifted him 15 swipes on the season.
There is little doubt that Cecchini deserves a promotion, and if he stays on this course, there is no telling how far this star will rise in the baseball stratosphere.
Last Week's Stats
5-for-16 3 2B, 0 HR, 4 R, 2 RBI
Stock
Up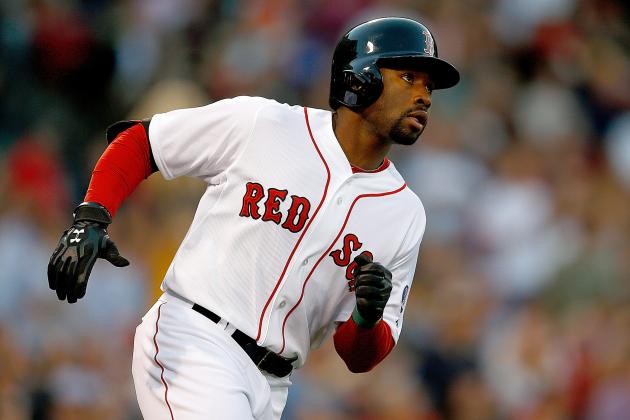 Jim Rogash/Getty Images

2013 Stats
.311/.408/.485, 10 2B, 1 3B, 2 HR, 10 RBI, 16 R, 3 SB
Overview
Jackie Bradley Jr. has struggled during his two stints in the majors, but in Triple-A Pawtucket, he has been doing just fine.
Despite a mediocre week, Bradley still sports a nice stat line, highlighted by a batting average above .300 and an on-base percentage over .400.
With Shane Victorino and Jacoby Ellsbury slotted as mainstays in the Boston outfield, and with Daniel Nava and Mike Carp playing the best baseball of their careers, there is little need for Bradley to make permanent residence at Fenway anytime soon.
The 23-year-old has plenty of time to refine his game in Pawtucket, and should anything happen to the stalwarts in the Red Sox outfield, Bradley is likely to receive a call.
Last Week's Stats
3-for-18 2 2B, 0 HR, 1 R, 1 RBI
Stock
Down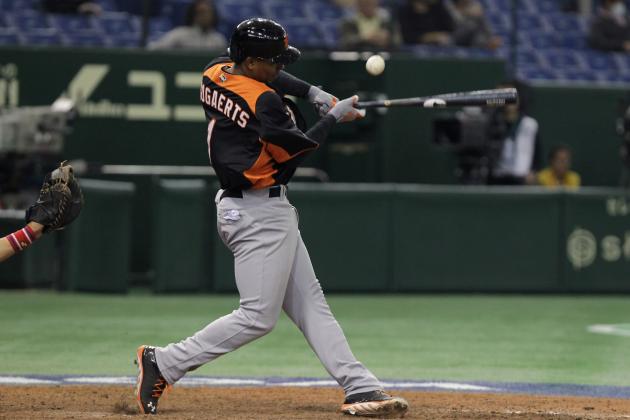 Chung Sung-Jun/Getty Images

2013 Stats (With Double-A Portland)
.311/.407/.502, 12 2B, 6 3B, 6 HR, 35 RBI, 40 R, 5 SB
Overview
It seemed overly optimistic to expect to see the 20-year-old Xander Bogaerts in Boston before 2014.
But with his promotion to Triple-A Pawtucket, it does not seem ridiculous to expect the shortstop to see some time in the big leagues this season.
Bogaerts has certainly validated his preseason-ranking by Baseball America as the eighth-best prospect in all of baseball. At the plate, he slashes the ball all over the field. He has the kind of power to be a middle-of-the-order bat, and for a 20-year-old middle infielder, that is a very rare ceiling.
Given the struggles of Will Middlebrooks and Stephen Drew in Boston, a good showing in Triple-A could earn the Dutch infielder an opportunity to get some at-bats in Boston.
His first week in Pawtucket started off brightly, with a home run in his second game. He has gone hitless in his last two games, but that little dry spell hardly detracts from the season the Red Sox top prospect is putting together.
Last Week's Stats
3-for-14 0 2B, 1 HR, 2 R, 2 RBI
Stock
Up