5 Still Unsigned Free Agents Detroit Lions Should Contact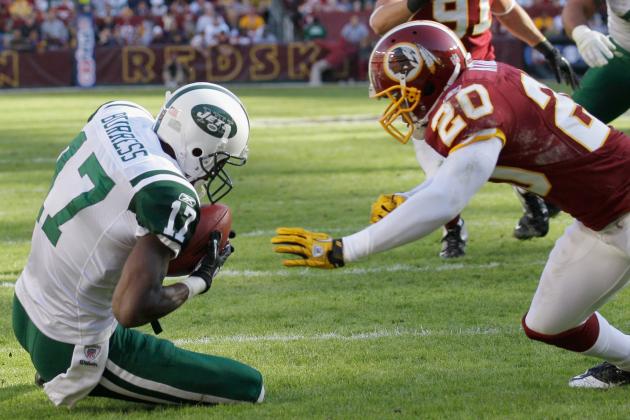 Rob Carr/Getty Images

Free agency never truly ends.
Though it certainly goes through ups and downs—and is never more notable than when the new offseason period begins in March—it continues on, even now. Sure, recent signings Jake Scott and Micheal Spurlock may not be as recognizable as Reggie Bush, but they reflect that the Detroit Lions are still not done trying to improve the team.
An important thing to note is that the players listed here are not necessarily players the Lions should definitely sign. Things like health and salary demands can quickly turn a good idea into a bad one.
So rather than a wish list of players the Lions need to sign, this is more like a set of suggestions that seem consistent with who the Lions might like to kick the tires on. Whether a contract comes of an ensuing meeting/workout is entirely up to them, but these are the guys who might be worth it.
Begin Slideshow

»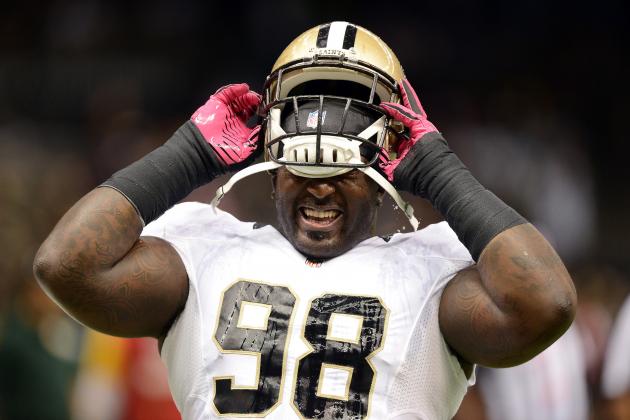 Harry How/Getty Images

I'm cheating a bit up front here, for two reasons.
First, the Lions have already had a meeting with Sedrick Ellis, per Dave Birkett of the Detroit Free Press.
Second, I predicted this pairing over two months ago.
Still, it shows up here because it makes sense. The Lions have made it a point to go four deep with quality defensive tackles and a consistent rotation in recent years, and right now they have three quality DTs and a collection of practice-squad personnel.
Ellis' production has declined drastically in the last couple of years, but so has the entire Saints defense. A change of scenery and a rotational role that keeps him fresh could revitalize Ellis' career, especially since he is only 27 years old.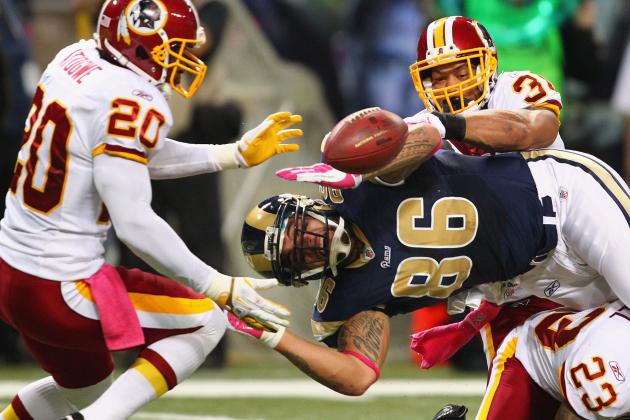 Dilip Vishwanat/Getty Images

It was three years ago that O.J. Atogwe was a hot commodity, arguably the best safety on the market and a player many Lions fans thought was a must-sign.
He signed a five-year, $32 million contract with the Rams in 2010 and was promptly cut after one season. In 2011, he signed a five-year, $26 million contract with the Washington Redskins, and was promptly cut after one season. In 2012, he signed a one-year deal with the secondary-challenged Philadelphia Eagles and didn't make it through training camp.
OK, so maybe the guy was slightly overrated in 2010.
But what caused this epic fall from grace? Was he always overrated, or did he regress? How did a guy go from requiring the franchise tag in 2009 to not getting any contract offers?
Atogwe is going to be 32 this month, so while his upside is surely spent, it's not like his struggles can be attributed to age-based regression either. At the very least, it may be worth the Lions finding out if they have another "square peg" situation on their hands.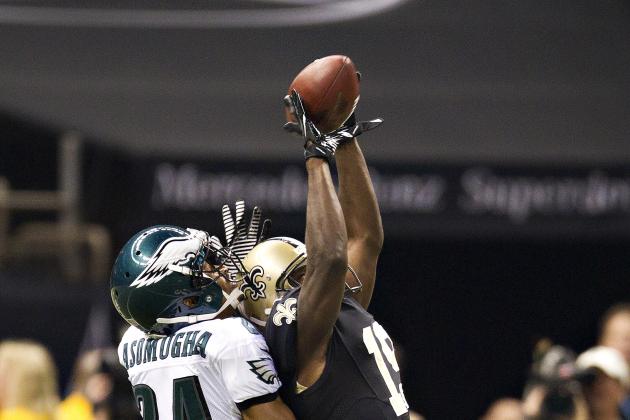 Wesley Hitt/Getty Images

Devery Henderson is one of those players who has decent athletic skill but never seemed able to put it all together on the football field.
Still, even at age 31, Henderson has good straight-line speed, and even though streaking down the field is arguably the only thing he's ever done well, it's also the one thing the Lions lack from their non-Megatron receiving corps.
This is another situation where signing Henderson may well result in simply cutting him in August. There's no guarantee that Henderson, who has garnered very little buzz as a free agent, would even be worth the training-camp reps he's given.
But again, that's not for me to call. Henderson's skill set, however limited, appears pretty well matched with an area of need for the Lions. Perhaps the Lions can give him a shot and see if he fits.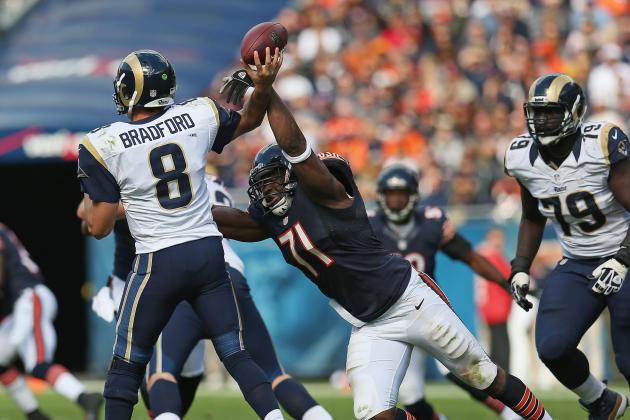 Jonathan Daniel/Getty Images

When the Lions signed Jason Jones to start at defensive end, there was some concern that the former defensive tackle might be a bit too big and a bit too slow to take over for the quick-footed Cliff Avril.
However, head coach Jim Schwartz explained on the team's official website that not only would Jones be playing Avril's old spot, but he was actually better suited to it than Avril was, because of his size and power.
OK, message received. The Lions actually want bigger, more powerful guys at left defensive end.
But who rotates in for the 276-pound Jones? The 244-pound Ronnell Lewis or the 251-pound Willie Young? Perhaps the rookie, 267-pound Devin Taylor, but who knows if he's anywhere close to being ready to play?
Enter 271-pound veteran DE/DT hybrid (like Jones himself) Israel Idonije, who started at tackle for the Chicago Bears in 2012 but played left end for the team prior to that. While I hesitate to suggest that a former Bears starter is worthy of a roster spot on the Lions defensive line, this isn't about whether Idonije would survive training camp. It's about whether he's intriguing enough to give a shot.
Idonije would bring a valuable veteran presence to a young defensive line and could provide depth at any line position (the Lions need depth at both DE and DT). That alone is worth taking a flier on him.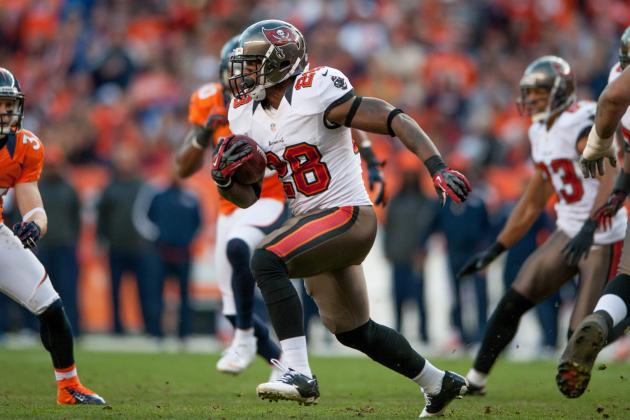 Dustin Bradford/Getty Images

The Lions are top-heavy at running back, with Reggie Bush, Mikel Leshoure and Joique Bell all deserving of reps this season, and rookie Theo Riddick likely trying to play himself into relevance.
However, part of being top-heavy is also being bottom-light. After Riddick, the Lions' running back situation falls off to Montell Owens and Steven Miller. That's fine for now, but what happens when somebody gets injured?
Leshoure and Bush have already suffered season-ending injuries at one point or another, and while Bell has stayed healthy, his occasionally out-of-control running style seems like it would make him vulnerable.
Running backs get injured a lot, so it makes sense to bring as many into the fold as possible. D.J. Ware is a particularly good fit as a third-down back accustomed to not getting many touches (which means he's not too worn down despite being 28), but he can run, catch and (most importantly) pass block when needed.
Ware might even be better as a pass-protector than he is with the ball in his hands, which could be good news for a team that set an NFL record for pass attempts last season.