Arsenal Transfers: The 5 Best and Worst Since Moving to the Emirates Stadium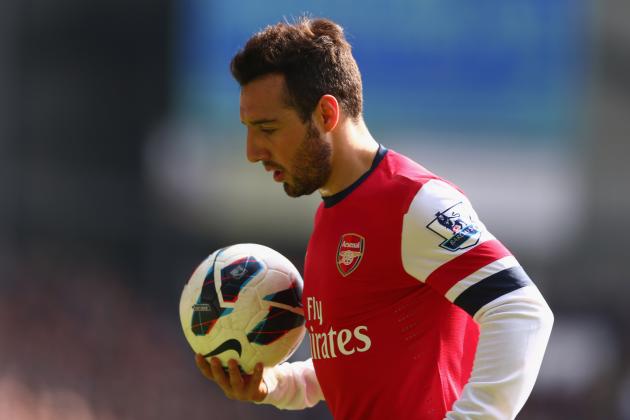 Michael Steele/Getty Images

As the transfer window opens, Arsenal fans are full of hope that Arsene Wenger will finally assemble a squad capable of once again challenging for the Premier League title.
For the first time since moving to the Emirates Stadium in 2006, Arsenal are expected to compete for the signatures of world football's major stars. According to the Daily Mail, the Arsenal manager could be handed as much as £70 million to spend to improve his squad.
When scouring the world for talent, Wenger will be able to call on years of experience. He has had some spectacular successes in the transfer market, as well as some disastrous failures.
In this slideshow we run through the best five transfer deals Wenger has pulled off since 2006 before turning the tables to look at his worst deals in that period.
First up, we name the five best Arsenal transfers of the post-Highbury era.
Begin Slideshow

»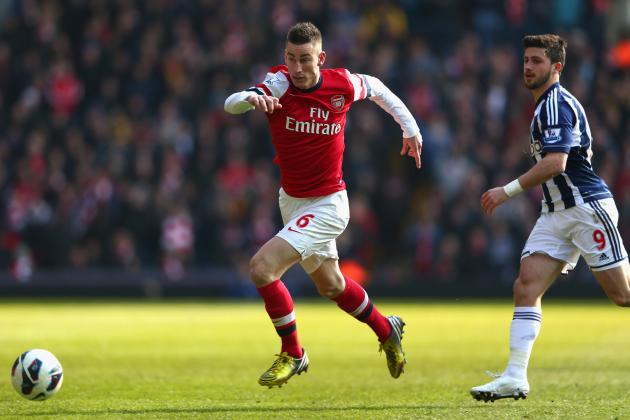 Michael Steele/Getty Images

Few Arsenal fans had heard of Laurent Koscielny when Arsene Wenger swooped to sign the French defender from Lorient.
The centre-back was one of football's late bloomers. As recently as 2009 he was playing in the French second division with Tours.
Koscielny is a now full international with nine caps to his name. What's more, he is also developing in to an outstanding central defender at club level. In 2012-13, he displaced Arsenal captain Thomas Vermaelen to form an effective partnership with Per Mertesacker.
Koscielny has also scored vital, game-winning goals on the final day of the last two Premier League seasons. Without those match-winning moments, Arsenal would not be competing in the Champions League.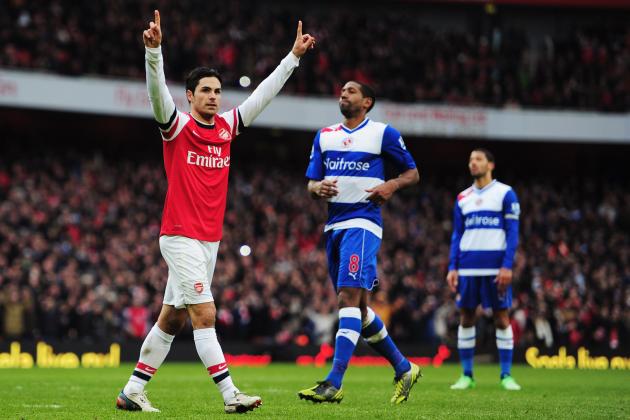 Jamie McDonald/Getty Images

Mikel Arteta was an unusual signing for Arsene Wenger.
When Arsenal acquired the Spanish midfielder, he was already 29. Wenger is typically known for recruiting younger players with great potential and residual value. Signing an experienced midfielder from another Premier League club was almost unheard of at the Emirates Stadium.
However, recruiting Arteta has proved a masterstroke. The Spaniard has emerged as a leader on the field, and quietly established himself at the very core of the Arsenal team.
Arsene Wenger's one regret about Arteta must be not signing him earlier.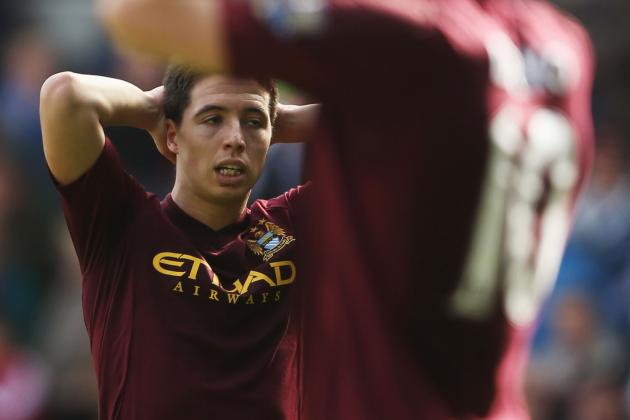 Scott Heavey/Getty Images

Arsene Wenger's skill in the transfer market is as much evident in his decision to sell players as sign them.
When Arsenal sold Samir Nasri to Manchester City, the BBC reported the fee as a massive £25 million. For a player who only had a year remaining on his contract, that was an extraordinary amount.
Since moving to City, Nasri has scored just seven Premier League goals in 58 appearances. Even Manchester City fans would be forced to admit they overpaid to secure Nasri's services.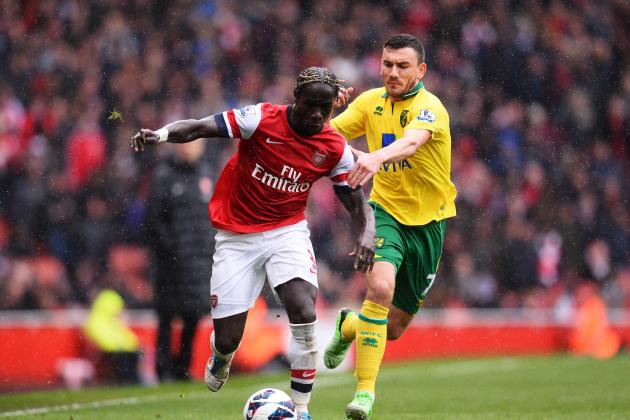 Mike Hewitt/Getty Images

Much like Laurent Koscielny, Bacary Sagna was something of an unknown quantity when he arrived at Arsenal in 2007.
However, he has gone on to become one of the greatest right-backs in Arsenal's history, twice being voted in to the PFA Team of the Year.
Perhaps the greatest travesty of the Emirates era is that a player has outstanding as Sagna has never won a major trophy with Arsenal.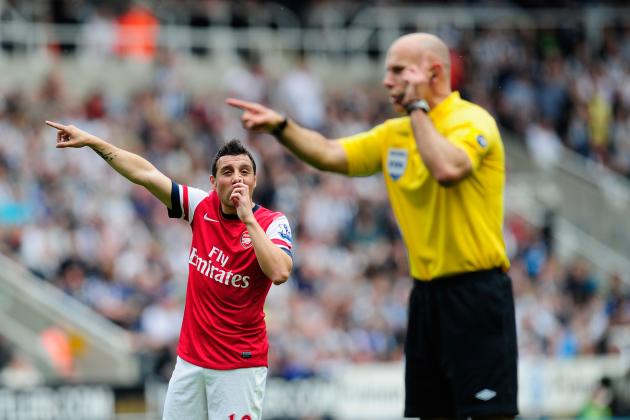 Stu Forster/Getty Images

Arsene Wenger loves a bargain. With that in mind, Wenger must rank securing Santi Cazorla for a fee reported by the BBC as being less than £15m as one of his greatest achievements.
The price was an absolute steal and only made possible by Malaga's financial difficulties.
In his first season with Arsenal, Cazorla has instantly become invaluable to the team, starting a remarkable 47 games. He was also rightfully named as the club's Player of the Season.
Arsenal's ambidextrous playmaker is a marvel.
-
Having assessed Arsene Wenger's five greatest transfer triumphs, we now move on to his more damaging deals.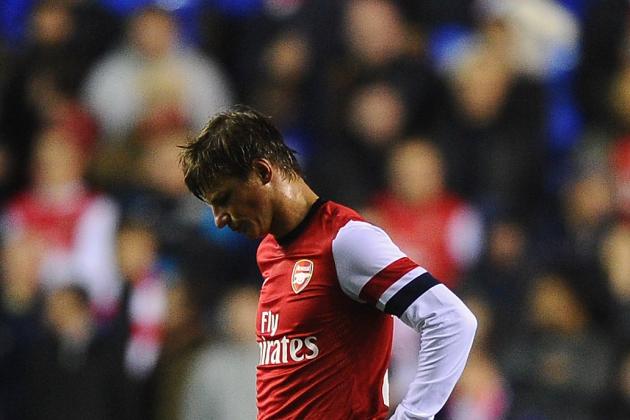 Laurence Griffiths/Getty Images

When Arsene Wenger does decide to spend big, it rarely turns out well. Sylvain Wiltord, Jose Antonio Reyes and Andrey Arshavin have all held the mantle of Arsenal's record signing, and of the three only, Wiltord could be considered as anything approaching a success.
The failure of Arshavin is particularly frustrating considering the bright start he made to his Arsenal career. The Russian's star has faded with each passing year, and he has now left the club on a free transfer.
While Arshavin's own mentality has rightly been questioned, one also wonders if Arsene Wenger ought to be apportioned blame for failing to motivate his biggest signee.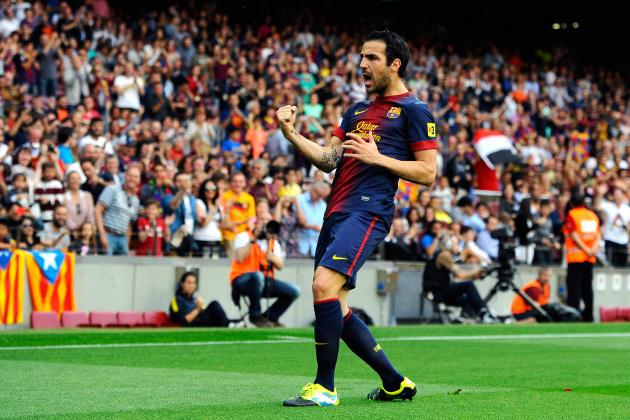 David Ramos/Getty Images

Arsenal fans knew Cesc Fabregas would return to Barcelona one day. However, it didn't have to be so soon.
If Arsenal had managed to build a team worthy of Fabregas' talents, they may have managed to keep him from Barca's clutches a little longer.
Instead, the lure of trophies and tapas proved too great.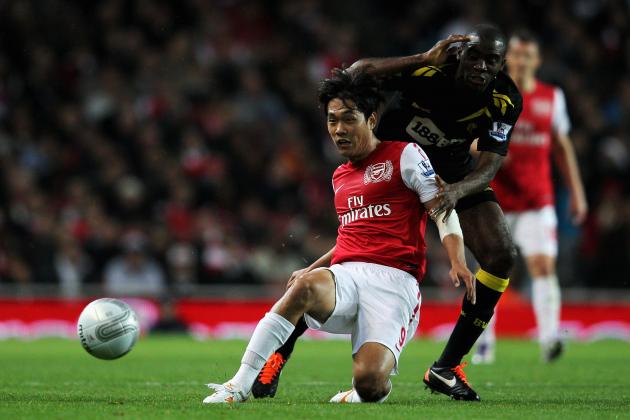 Dean Mouhtaropoulos/Getty Images

Park Chu-Young will go down as one of the strangest signings of Arsene Wenger's career.
In the first instance, the club signed Park in spite of the looming threat of his military service commitments. That was seemingly a declaration of faith in the player's talent.
However, Wenger then preceded to eschew almost every opportunity to play Park. By the end of his first season with Arsenal, Park had made just one Premier League appearance.
He was subsequently shipped out on loan to Celta Vigo, and will surely be sold this summer.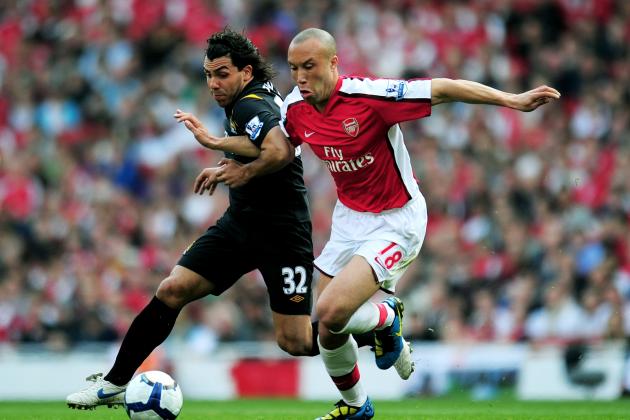 Shaun Botterill/Getty Images

In the case of Mikel Arteta, signing an experienced player from a Premier League rival proved a masterstroke.
In the case of Mikael Silvestre, it was a disaster.
Arsene Wenger ought to have known better: there was a reason Sir Alex Ferguson decided to release the player from Manchester United. When Silvestre played at the Emirates, it quickly became clear that his best days were long behind him.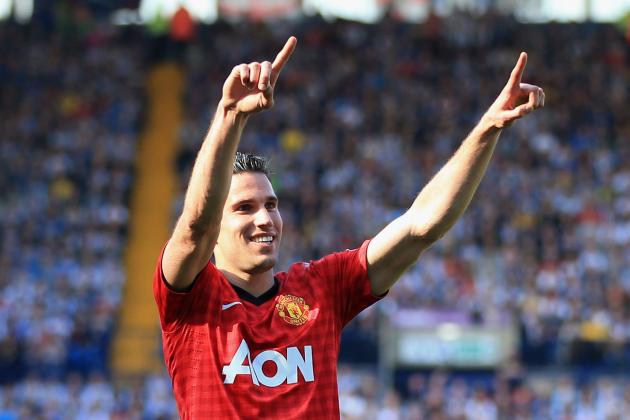 Richard Heathcote/Getty Images

Few transfers have been as painful for Arsenal fans as this one.
When Manchester United bought Robin van Persie, they effectively bought the title. When Arsenal sold Van Persie to United, they lost their status as a major club.
Selling Van Persie was a tacit admission that Arsenal and United are no longer direct rivals.
-
What do you think have been Arsenal's best and worst transfers of the post-Emirates era? Let us know below.