Ranking the LA Lakers' Most Likely NBA Free Agency Moves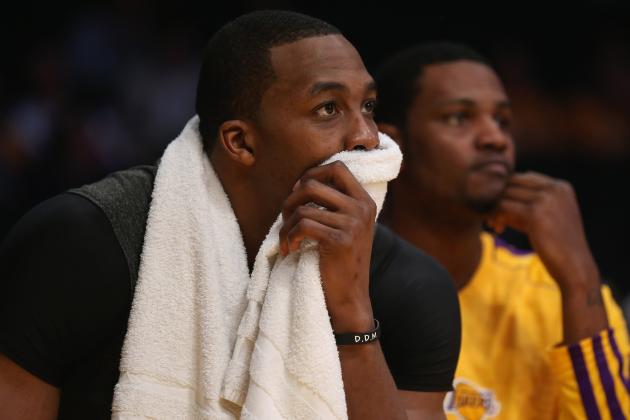 Jeff Gross/Getty Images

In what is sure to be a signifying summer for the Los Angeles Lakers, free agency will play a vital role in the team's future.
Dwight Howard is set to become an unrestricted free agent, Kobe Bryant is rehabilitating his torn Achilles and the team has pressing needs in the form of defense, athleticism and scoring.
Although the Lakers will not have any cap space available, unless something drastic occurs, there are many needs to be filled. Minimum-salary players will be expected to contribute next season in order to help the Los Angeles Lakers return to the playoffs.
Begin Slideshow

»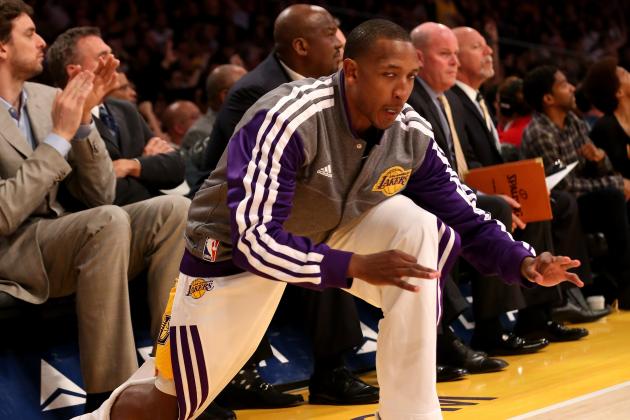 Stephen Dunn/Getty Images

Chris Duhon's value has plummeted since coming to the Los Angeles Lakers in the Dwight Howard trade.
Duhon played in a mere 46 games last season, posting a career-low 2.9 points per game. His game has diminished, but he might have value on the trade market. Duhon's contract is partially guaranteed for $1.5 million if traded by June 30.
A team looking to save money, or free up more cap space this summer, could have interest in Duhon, thus allowing the Lakers to acquire a more productive player.
Should the Lakers not be able to find a home for Duhon, it is likely that he is waived, which would save the Lakers significant money in luxury-tax payments.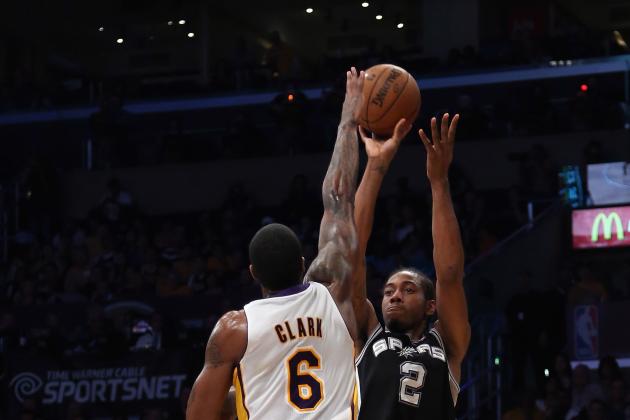 Jeff Gross/Getty Images

Clark had a breakout season in Mike D'Antoni's offense last season. Clark posted career highs in points, rebounds, steals and blocks playing next to Dwight Howard. He also provides the Los Angeles Lakers with an athletic combo forward that can defend his multiple positions and hit the mid-range jumper.
Clark might not see as many minutes as last season, due to Pau Gasol finally being healthy, but he was a favorite of D'Antoni and is certain to have a large role in D'Antoni's rotations.
Finally, the Lakers have early Bird rights on Clark, thus allowing them to exceed the salary cap to re-sign him.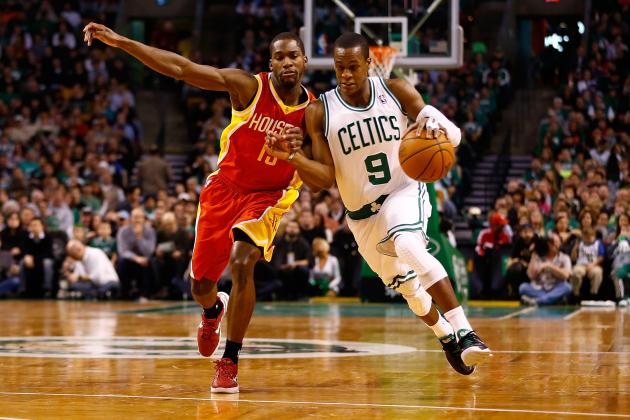 Jared Wickerham/Getty Images

The Lakers desperately need to add athleticism to the roster this summer. The team was slow on both sides of the ball and completely unable to defend athletic guards or attack off the dribble from the perimeter.
Toney Douglas would bring much-needed versatility to the roster and someone that can attack off the bounce from the perimeter. Furthermore, Douglas might come on a cheap contract in order to make a name for himself while seeing solid minutes on a playoff contender.
Players like Douglas are the types of free agents the Los Angeles Lakers need to target in free agency. Low-cost, high-reward players with athleticism and versatility.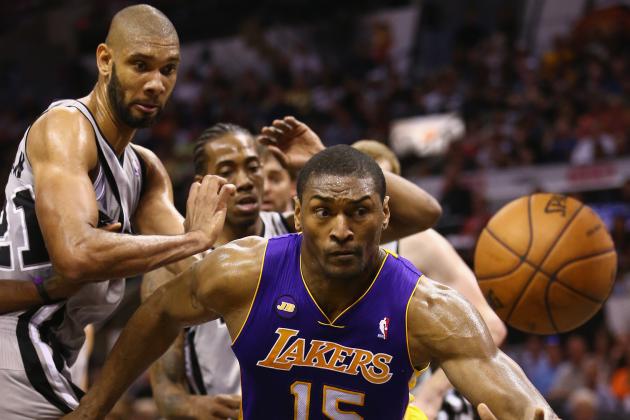 Ronald Martinez/Getty Images

Deciding whether to use the amnesty clause on Metta World Peace this summer should be a top priority. The team would save millions in luxury tax payments but would lose a vital part of their rotation.
The real decision is if the Lakers are willing to pay Metta for his average performance, especially considering the team is lacking talent on the perimeter with Kobe Bryant rehabilitating his injured Achilles.
Metta posted a pedestrian 12.55 PER this past season. However, he had his best scoring season since becoming a Laker. What version of World Peace will the Lakers get next year? Are they willing to pay double his salary, due to the luxury tax, for 12 points per game?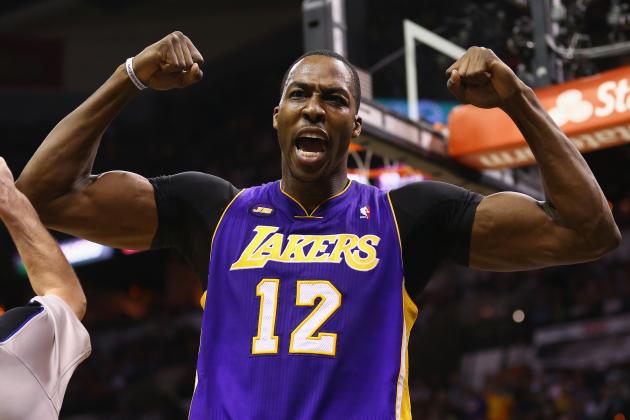 Ronald Martinez/Getty Images

Perhaps the most important player on the market this summer, Dwight Howard's decision to remain a Los Angeles Laker or sign elsewhere, could potentially change the landscape of the entire Western Conference.
With Kobe Bryant out for most, if not all, of next season, bringing back Dwight should be the franchise's top priority. The future of the organization depends on Howard's decision, especially with Bryant aging and no young star player on the roster.
Dwight will be courted by the Atlanta Hawks, Houston Rockets, Golden State Warriors and Dallas Mavericks, but none can offer the extra year and $30 million that the Lakers can. Howard will have the opportunity to be the top dog in Los Angeles next season, assuming that is what he wants.