Ranking the Top 10 Traditions in NASCAR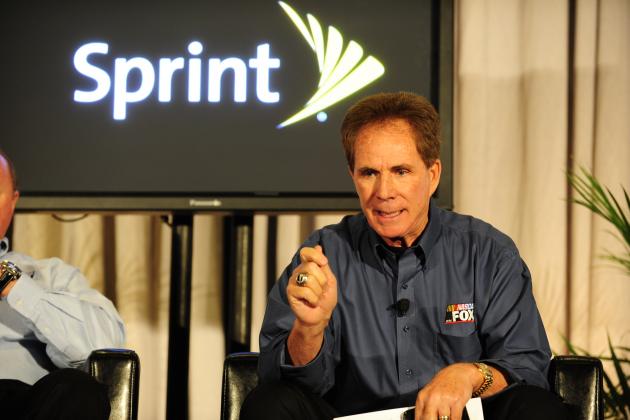 Jamey Price/Getty Images
Ol' D. W. may be having an even better career as a broadcaster than de did a driver
NASCAR, like other sports has many traditions. Someone started many of these and they stuck. Sometimes, nobody really knows who started them or when because, well, it's just always been.
Ranking the best of these traditions is going to be tough assignment. Just narrowing them down to the top 10 is going to be difficult. Sadly, some of these have gone away such as the flying of the confederate flags. This was not done as an anti-African-American protest in NASCAR. It was a pro-South thing. But NASCAR is now a national and even in some respects international sport and the rebel flags are no longer prevalent. For some of us old-timers, that is a little sad.
But there are many still around and also some fairly new ones that have made up for the loss of some of the old ones. Here are my top 10.
Begin Slideshow

»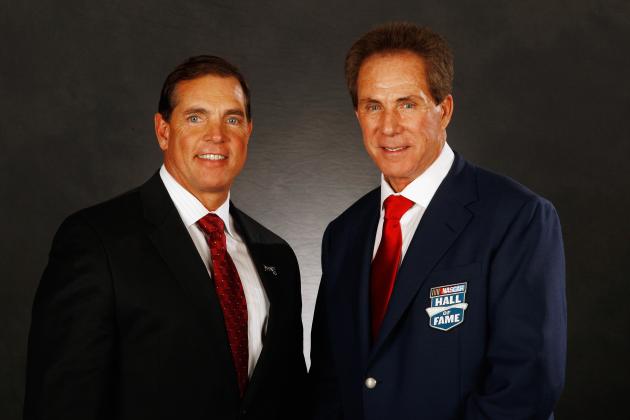 Chris Graythen/Getty Images
Darrell Waltrip and his crew chief, Jeff Hammond, make up part of the Fox team
Yes, it's corny. But somehow the start of the races after the Fox portion of the schedule is over are a little bit bland without Darrell Waltrip yelling "Boogity Boogity Boogity" at the drop of the green flag. It has become NASCAR's version of "Play Ball."
It started as a spur of the moment thing from the very excitable Waltrip and it just grew from there.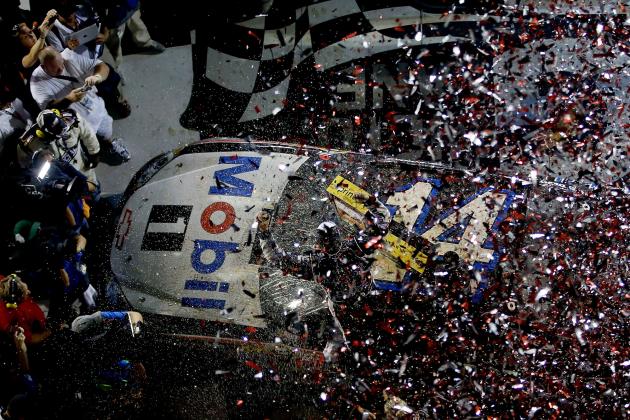 Chris Graythen/Getty Images
Tony Stewart celebrates in Victory Lane at Daytona
The July race at Daytona under the lights is quite a spectacle. It is one not to be missed. But after the race, the fireworks show at Lake Lloyd on the backstretch is worth the price of admission.
Take all the Fourth of July fireworks shows you've ever seen and combining all those grand finales into one long show and you get the idea.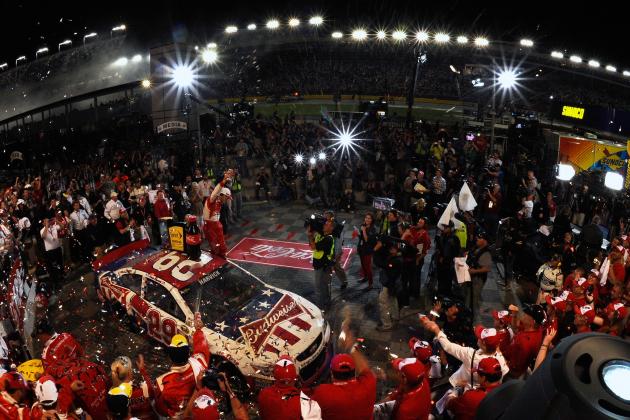 Jared C. Tilton/Getty Images
Confetti and Champagne are a weekly occurance in NASCAR
In other sports, you only get to spray everyone with Champagne when you win a big championship. In NASCAR every race is a big championship so they do the Champagne spraying every week.
Why not? You had to beat 42 other teams to get there. Have fun!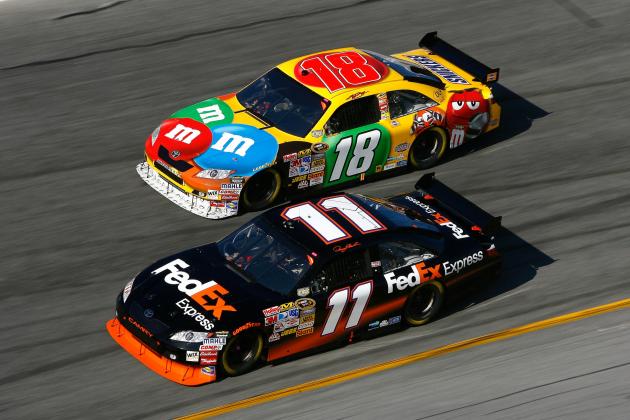 Jason Smith/Getty Images
Joe Gibbs Racing teammates run the Duels at Daytona
The Daytona 500 is such a big race that to qualify for it you have to race another race. The Gatorade Duels at Daytona is a Thursday tradition on the week of the Daytona 500. Starting spots three through 30 are determined by the finish of these two races.
One-hundred fifty-thousand fans pack the Daytona International Speedway to watch these races. Most of the residents of Daytona Beach use this as a day to take off work, or at least leave early.
This is the only race that requires a qualifying race to get in.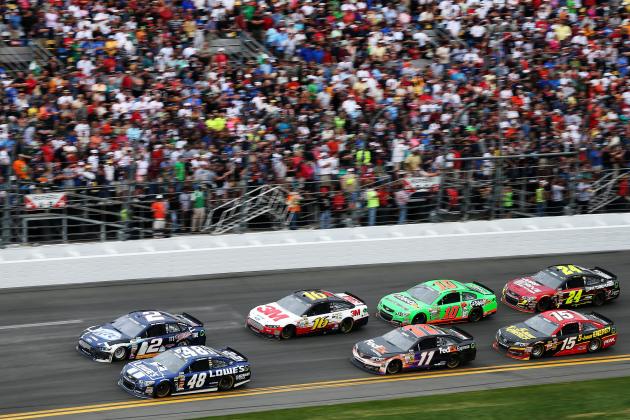 Matthew Stockman/Getty Images
The 2013 Daytona 500
What other sport starts off the season with its biggest event? None that I can think of. At first, this seems silly. But this works for NASCAR. If the Daytona 500 was at the end of the season, there would be a conflict. Who do we celebrate? The winner of the race? Or do we celebrate the winner of the championship?
With one at one end of the season and one at the other, the two stand alone. Also, this is the biggest race and having a lot of time off before gives teams the most time to get ready for it. Also, every team comes into this race with a clean slate.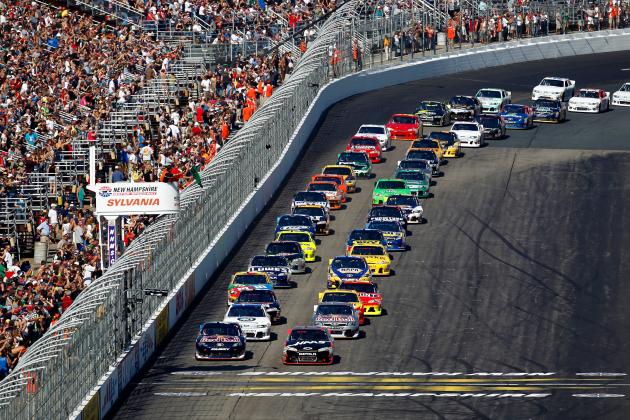 Jeff Zelevansky/Getty Images
Fans stand for the green flag
At the start of every race, at least every one I've attended, the crowd rises as one at the waving of the green flag and remains standing until the first caution. That could take five laps. That could take 50 laps. It does not matter. Nobody sits until there is a yellow flag.
If you have never been to a race, just expect this if you go. Because if you are one of the stubborn people determined to sit in your seat, yelling "Down in Front" won't help. Even if they could hear you, they won't sit down.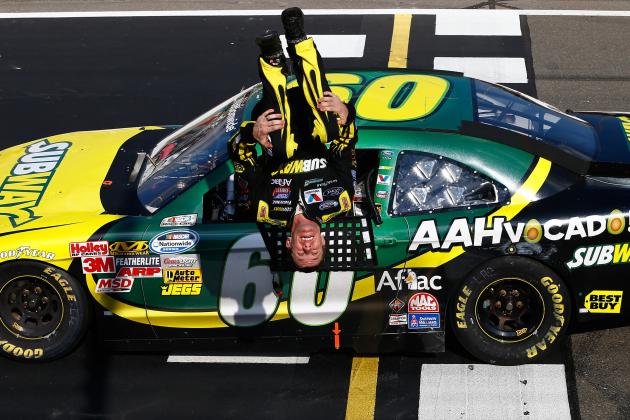 Jared Wickerham/Getty Images
How many drivers could pull off the victory backflip?
At some point, Carl Edwards is going to be too old to do a backflip after winning a race. That will be a sad day. Edwards' backflip after winning is synonymous with confetti and Champagne and pretty girls in Victory Lane.
But age catches up with us all no matter how athletic we are. One day Carl won't be able to pull it off. Let's hope he doesn't find out that day has come the hard way.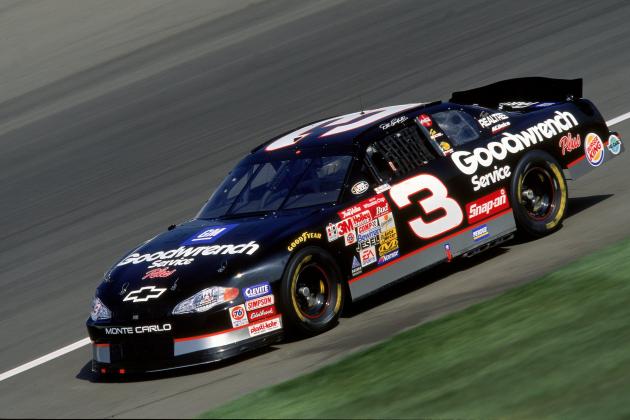 Jonathan Ferrey/Getty Images
This one had to be No. 3 on the list
This tradition lasted only a short time. For one year after Dale Earnhardt was killed in the 2001 Daytona 500, the crowd would rise on Lap 3 of every race and hold up three fingers while the race broadcasters would go silent for the entire lap.
It was a great tribute for a great champion.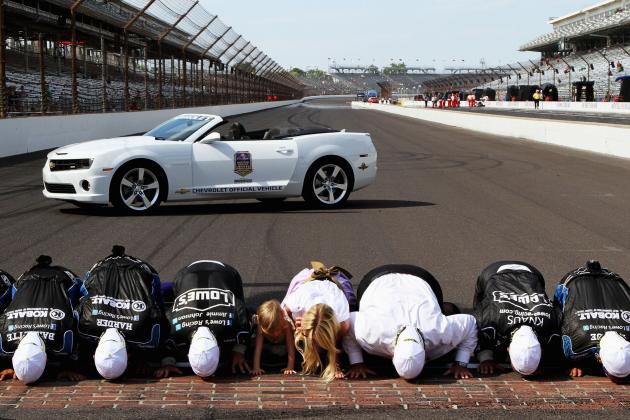 Jerry Markland/Getty Images
The 48 team kissing the bricks is a common sight
This one started as an impromptu celebration in 1996 when Dale Jarrett and his crew chief, Todd Parrott, went out and kissed the yard of bricks as a tribute to all the great champions who have crossed that line at the famed Indianapolis Motor Speedway.
It stuck. Every winning team has done it after the Brickyard 400 ever since. Jimmie Johnson knows the taste of those bricks very well.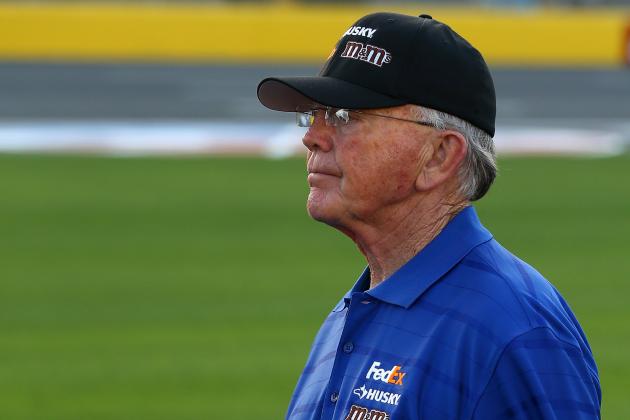 Streeter Lecka/Getty Images
Gibbs is the best at the invocation
The only sport that could get away with a pre-race prayer in this "politically correct" day is NASCAR. Whatever your faith, it is nice to see at least a few people are willing to stand up for theirs against the establishment.
One day enough whiners will sue and they will be forced to end it, and that will be a shame.