Chicago Bulls: It's Amazing That They Went as Far as They Did This Season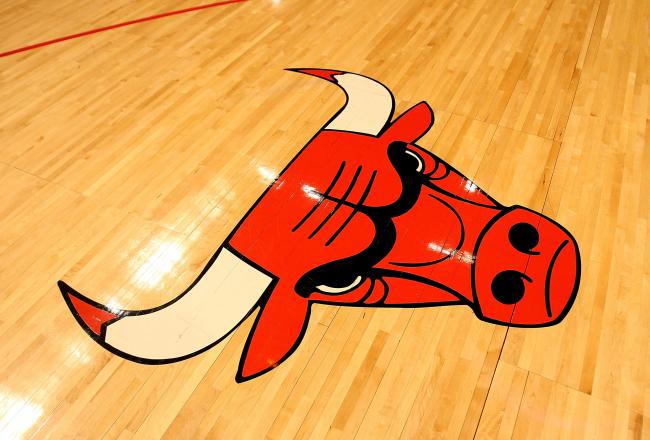 Jonathan Daniel/Getty Images
For the third straight season under Tom Thibodeau the Bulls made it to the NBA playoffs. And for the second time in three years, the Bulls made it past the first round. Sounds like a nice accomplishment right?
Well let me stop you right there. The 2012-2013 Chicago Bulls were a complete mess. It all began with the Derrick Rose injury during the 2012 playoffs. Everyone was hoping that D-Rose would be ready by at least December or January.
Adidas even went so far as to advertise his "big comeback"—a return that never materialized. The ongoing saga with Rose turned into a bad soap opera that caused a huge distraction for the franchise throughout the season.
The mixed messages coming out of the Rose camp only made things even more complicated. While No. 1 was telling everyone that "God knows when I'll return," his agents and his family were busy bashing the Bulls' front office and coaching staff.
Adding to the confusion was when the Simeon alum starting practicing and scrimmaging again. Most of these workout sessions were done during pregame warm-ups which led many to believe that Rose's return was imminent.
These developments had Bulls fans excited and hoping that their favorite player would take the court again. They would eventually be let down. From there, an angry Bulls Nation expressed its discontent, especially through social media.
This was just the beginning of the Bulls problems. This team was plagued by injuries throughout the season. Joakim Noah, Luol Deng, Carlos Boozer, Taj Gibson, Kirk Hinrich, Rip Hamilton, Marco Belinelli and Nate Robinson were all on the injured list at one point or another.
Noah suffered through an aching foot during this year's playoff run. Luol Deng's season ended with the flu which was originally thought to be meningitis. Hinrich sustained a calf injury in the first round and was never seen again.
Boozer and Gibson also played through pain during the playoffs. Another problem was the lack of depth during the season. The "Bench Mob," which carried the Bulls through hard times during the previous two seasons, was no more.
Instead the Bulls had to turn to underachievers such as Nazr Mohammed and Vladimir Radmanovic. There was also rookie Marquis Teague, who was supposed to provide relief in Rose's absence. He was not up to the task.
Then there were journeymen Malcolm Thomas and Daequan Cook, both of whom saw little playing time. At times, it seemed that the only bright spots for this franchise were Jimmy Butler and a healthy Nate Robinson. During the months of February and March the Bulls had a combined record of 12-15.
They were starting to drop in the playoff standings and at one point were tied for seventh place in the Eastern Conference. Inconsistency on offense, a lack of effort on defense and the lingering injuries all played a part during this miserable stretch.
The Bulls rallied during the month of April and by a miracle worked their way back up to the fifth seed. How they managed to get past a very athletic Brooklyn Nets team is beyond me. How they managed to win game one against Miami boggles my mind even more.
From there, all of the turmoil during the regular season had finally caught up to the Bulls as the Heat pushed them into elimination. With that being said, I'm amazed that the Bulls got even this far, all things considered.
If the Bulls are going to finally surpass the Heat in 2014, there are some holes that need to be filled. For starters, everyone needs to get healthy. Derrick Rose has to decide if he will ever play again. And if he does return next season, he needs to have the best year of his career.
While I sympathize with Rose, the fans feel that he needs to redeem himself after the emotional roller coaster they've been put through. The bench could also use retooling with more productive players.
It's going to be a long summer for John Paxson and Gar Forman.
This article is
What is the duplicate article?
Why is this article offensive?
Where is this article plagiarized from?
Why is this article poorly edited?

Chicago Bulls: Like this team?