The Best Rookie Storylines at Seattle Seahawks OTAs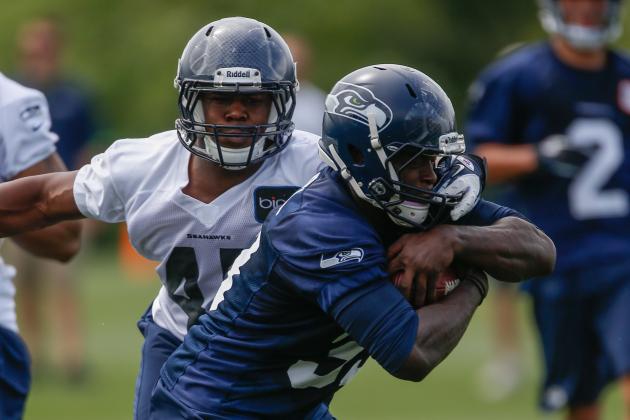 Otto Greule Jr/Getty Images

The Seattle Seahawks are a relatively young team, but they are led by players that have experience. Still, rookies are always an intriguing group of players because they represent athletes that will push the vets and potentially make key contributions once the season starts.
For the Seahawks, the reality is that rookies may have a hard time winning jobs on a team that is very deep and short on open positions. However, it doesn't change the reality that Pete Carroll loves competition.
It may seem like it creates an atmosphere of instability, but it appears as if Carroll wants every player to always be aware that there is someone else vying for their job. Therefore, rookies are going to be given some reps, if only to motivate the veterans.
Seattle took a lot of players in this draft, and there will be some interesting position battles as the summer unfolds. Who will actually get a job?
With all of this in mind, here are the best rookie storylines at the Seattle Seahawks' OTAs.
Begin Slideshow

»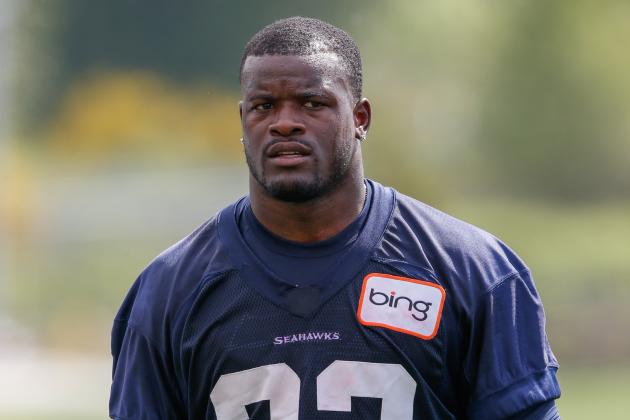 Otto Greule Jr/Getty Images

Why do you draft a running back when you already have Marshawn Lynch in your backfield? Why do you select a tailback with your first pick of the draft when you have other perceived needs?
Because you can.
This was not a case where Seattle made a reach on a questionable player. Christine Michael is a highly regarded athlete, and he is seen as the type of playmaker that could make a major impact on a team.
Michael will be an interesting rookie story simply because it will be fascinating to see how he is used. Beast Mode is in his prime and the 'Hawks took Robert Turbin just one year ago. It would be a different story if Turbin was not there and Lynch was at the end of his contract.
Is this a developmental project? Or are the Seahawks thinking that they will implement a sort of three-headed monster approach to the running game?
One assumes that unless he is terrible in camp, a second-round pick is going to make the team. What is unclear is how Michael is going to be utilized.
The plot thickens.
After the Seahawks drafted Luke Willson in the fifth round of the NFL draft, there was at least one article that suggested the 'Hawks might have "found another steal." Now that Anthony McCoy has been waived due to an Achilles tendon injury, there may be pressure on Willson to be that steal.
You can appreciate that Pete Carroll and John Schneider have been given credit for their drafting of key players over the last few years. At the same time, it may be unreasonable to assume that every pick will turn into a Pro Bowler.
This is particularly true of late-round selections.
Willson may be a very interesting rookie story because he is a genuine candidate to take McCoy's job. Granted, there are other potential tight ends, so this is certainly not Willson's job to lose.
However, there will be some intrigue surrounding the rookie out of Rice. Will he and Zach Miller turn into a dangerous tight end tandem and give Russell Wilson all sorts of offensive options?
Time will tell whether there will be an exciting Wilson and Willson connection.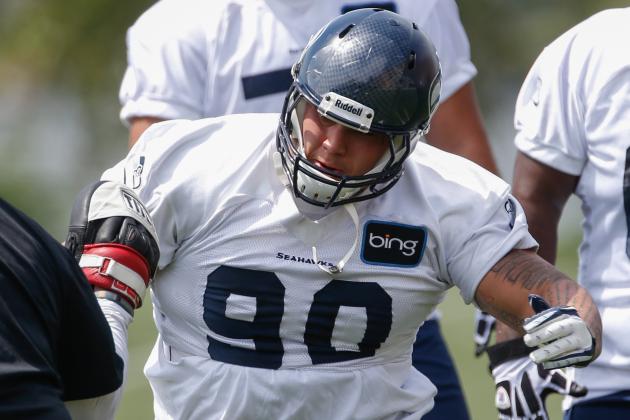 Otto Greule Jr/Getty Images

Jesse Williams and Jordan Hill are "bonding." Aw, isn't that nice?
Fans don't necessarily care who bonds on the defense, as long as they can get stops and put pressure on opposing quarterbacks. These two big bodies will forever be linked since they came out of the same draft class, and that link will only grow if they succeed down the road.
Is it fair to expect rookies selected in the third and fifth rounds to anchor your defense? Initially, these two may not be the core of an already dominant defense, but there will certainly be hopes and expectations attached to 629 pounds of athletic potential.
Hill is perhaps the more polished of the two, but Williams was picked because he has that always intriguing "upside."
How Williams and Hill fit into the rotation will be an interesting storyline as the team starts to prepare for the upcoming season. If Williams, in particular, is able to find success in the NFL, he would represent yet another late-round find for a Seahawks team that has correctly identified stars in the past.
The fans will be rooting for these two guys, especially if they can make a great defense even better.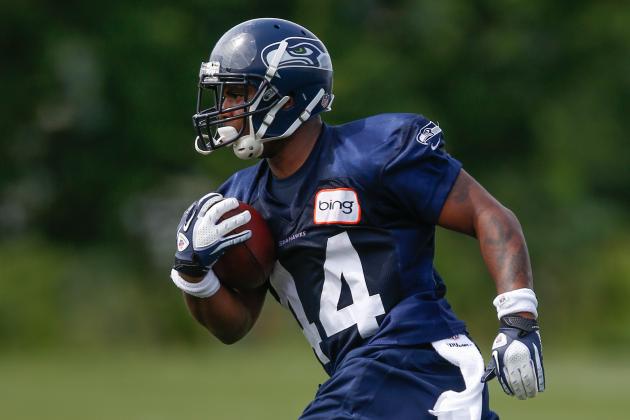 Otto Greule Jr/Getty Images

At face value, Spencer Ware is going to have a hard time winning a job. The Seahawks are stacked at tailback, and they have an established veteran fullback in Michael Robinson.
Still, as noted, Ware is not going to back down from a challenge. Why would he? At this point, he has nothing to lose.
Ware is trying out at the fullback position, which may be the only way that he makes this team. If Robinson gets hurt or Ware outperforms the veteran-blocking back, he could conceivably make the team.
The odds are still pretty long that Ware would unseat Robinson. The Seahawks will need some degree of veteran presence, and Robinson has created a nice rapport with Marshawn Lynch.
Still, position battles are positions battles. At minimum, a fight for one job makes for an intriguing story.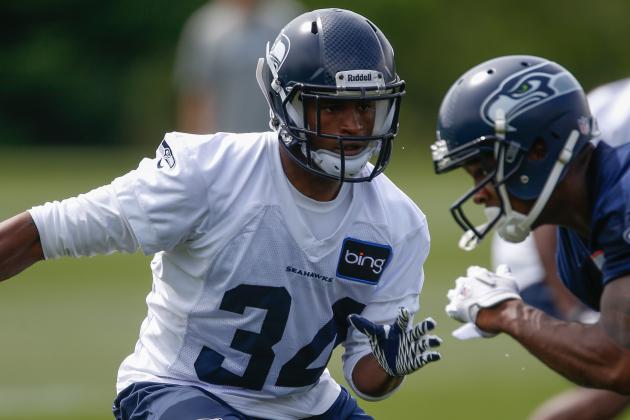 Otto Greule Jr/Getty Images

Have you noticed that the Seahawks like tall corners? Say hello to the next player that could be part of a secondary that is already one of the best in the league.
As noted by Pete Carroll:
"He did a good job," Carroll said during his minicamp wrap-up Q&A with the media. "He fits the profile of the big guys that we like. He's long. He's an aggressive kid. He has good savvy, can anticipate routes and things. By the time we get him to (training) camp, I would think he can compete with our guys. He looked kind of in the fashion of guys that we like."
The comments from Carroll are positive, but also pretty general. Simon is not guaranteed a job, particularly with the depth on this team. Still, inconsistent play and injuries over the last couple of years with certain backups mean that Simon may have a good shot at winning a spot on the roster.
There is potential for some behavioral issues with Simon, so hopefully the culture of the Seahawks will be able to bring him into the fold. Still, getting arrested two days before the NFL draft apparently did not deter Seattle from making him a sixth-round pick.
Let the competition at corner begin.