Comparing Footballers to Superheroes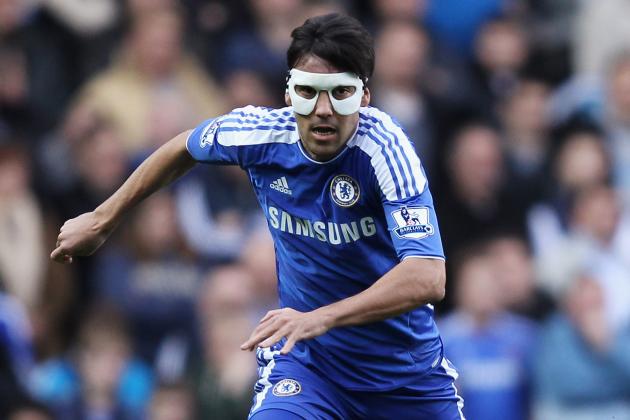 Ian Walton/Getty Images

Adored by millions, larger than life and usually acting all dark and emotionally scarred. Footballers and superheroes have a lot in common.
Whether you know more about Aquaman or Aquilani, we're all aware of superheroes and soccer stars.
So, for a bit of fun, we're going to compare people in football to comic book characters.
Begin Slideshow

»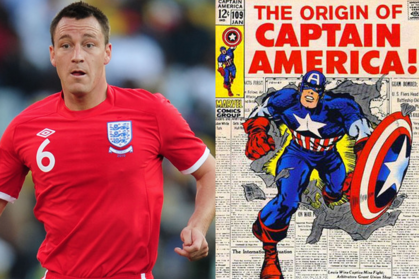 Clive Mason/Getty Images & Marvel Comics
Some would call them patriots.
Others would call them nationalists.
Either way, they both see themselves as national heroes, and they're both on the right wing of the political spectrum.
Captain America has a shield; a good form of defence. John Terry is a good defender.
The main difference between them is that one is scientifically enhanced to become the peak of human perfection, the other just thinks he is.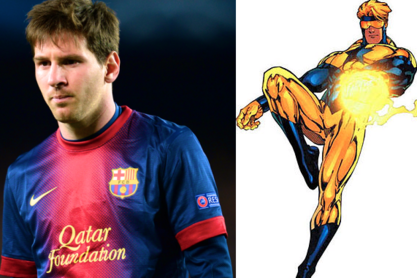 Getty Images / DC Comics
Booster Gold is a guy from the future who stole time-travelling technology so he could be a hero in our present day.
Surely that is the the only rational explanation to Lionel Messi's talent?
Both know how to showboat and both have high expectations on their shoulders.
However, we'd like to see Booster net 91 goals in a calendar year.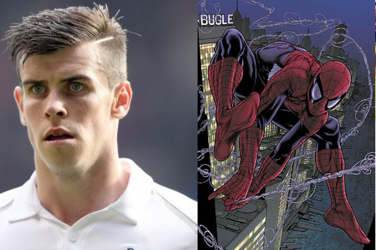 Ian Walton/Getty Images / Marvel Comics
Both are hot young talents with everyone talking about them.
Journalists are desperate for the latest scoop on them.
They're quite nerdy and a bit sticky-looking.
Spider-Man shows great devotion and loyalty to the city he lives in. Will Gareth Bale follow his superhero counterpart's lead and do the same by signing a new deal at Spurs?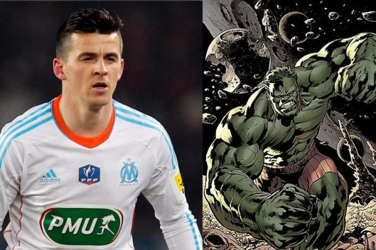 Dean Mouhtaropoulos/Getty Images / Marvel Comics
The obvious choice would be to have Zenit St Petersburg's Hulk as The Incredible Hulk. But we're going with a real-life superhero instead: Joey Barton.
When he's calm he can come across as quite intelligent and borderline likeable. But when he gets angry...
...You wouldn't like him when he's angry.
They both have issues with losing their temper and when they do they become violent, knuckle-dragging brain failures.
You wouldn't catch The Incredible Hulk putting on a dodgy French accent though.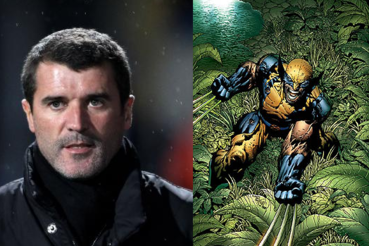 David Rodgers/Getty Images / Marvel Comics
Two very angry, hairy men.
Both are very troubled and opinionated but born leaders.
Despite being heroes, they're not really good guys. They're what some might call "anti-heroes" and others might call "psychopaths."
However we don't think even Wolverine would say this to Mick McCarthy:
"You were a s*** player, you are a s*** manager. The only reason I have any dealings with you is that somehow you are manager of my country and you're not even Irish, you English c***. You can stick it up your b*******."
...He'd probably have just clawed him in the face or something.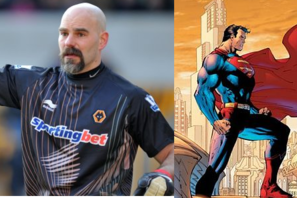 caughtoffside.com / DC Comics
Superman can fly.
Marcus Hahnemann is a qualified pilot.
Superman saves the day.
Marcus Hahnemann saves shots at goal.
Superman is an American icon.
Marcus Hahnemann is an American.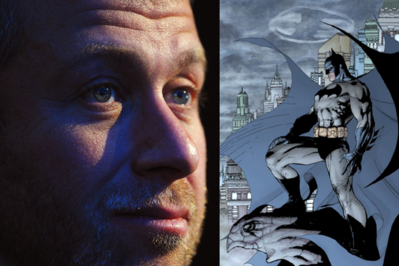 Laurence Griffiths/Getty Images / DC Comics
Both are very wealthy men with mysterious pasts.
They use their vast personal wealth to execute their power.
They both have an endless line of enemies who they always end up vanquishing.
Like Batman, Roman is the hero Chelsea need but don't deserve.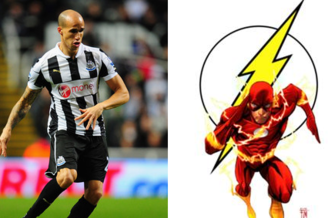 Stu Forster/Getty Images / DC Comics
The thing about The Flash is that he's fast. Really fast. Really, really fast.
But apart from his speed, there isn't much to him really.
Step forward, Gabby Obertan.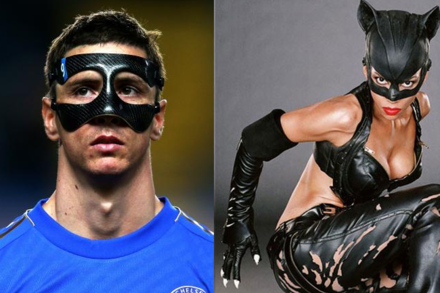 Clive Rose/Getty Images / Warner Bros
Both Fernando Torres and Catwoman have a very feminine vibe to them.
The 2004 big-budget Catwoman film, starring Halle Berry, is considered one of the biggest movie flops of all time.
Speaking of big money flops...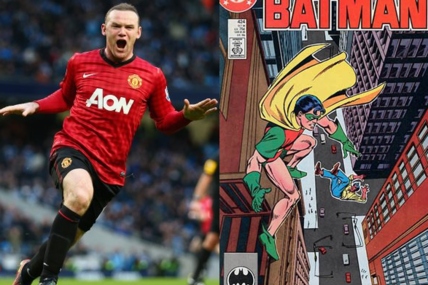 Clive Mason/Getty Images / DC Comics
They came from humble beginnings to hanging around with multi-millionaires.
However, despite their initial promise, both are currently playing second fiddle to a bigger star. And they're only too aware that they live in the shadow of their headline-grabbing partners.
But we don't see Robin handing in a transfer request because Batman's getting too much attention.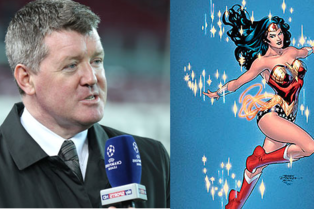 Sky Sports / DC Comics
Wonder Woman's most famous weapon was her lasso of truth—forcing answers out of anyone she chose no matter what the circumstances.
Which is pretty much Geoff Shreeves' interviewing technique in a nutshell.
With her invisible airplane, Wonder Woman got to travel around the globe. And being Sky's pitch-side reporter means Shreevesy gets to see a bit of the world.
But as Geoff is employed by Sky Sports, of Richard Keys, Andy Gray and Soccer AM's Soccerette fame, we can't see him becoming the feminist icon Wonder Woman has become.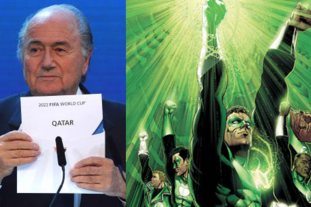 Laurence Griffiths/Getty Images / DC Comics
The Green Lantern can control anything in the physical world as long as he wills it hard enough. If he wants it to happen it will happen. Does that sound like anyone you know? A Mr. Blatter, perhaps?
The Green Lantern has a solid-energy around him, protecting him from virtually everything. Sepp is seemingly untouchable, no matter what he says or does.
The Green Lantern is given his power by the Guardians of the Universe, a secretive intergalactic police force. Does that sound like the upper echelons of FIFA to you?