Blueprint for the Los Angeles Dodgers to Get Back to .500 ASAP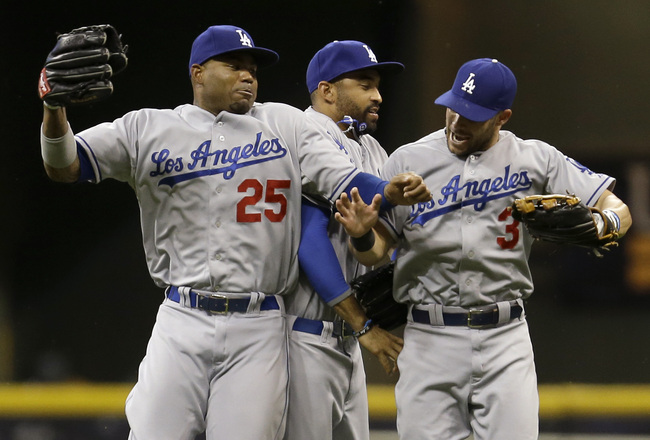 Celebrations have been sparse for the Dodgers this season, but what can they do to surpass their woes?
Mike McGinnis/Getty Images
To say it's been a bumpy road for the Dodgers this season would be a vast understatement. It's been an oil-slicked road filled with gaping potholes and fallen power lines.
Just over a quarter of the way into the season, the Blue Crew is a pitiful 19-26, has been marred by injuries to key players and has been dealing with undermining questions from the media about manager Don Mattingly.
To add insult to injury, the team hasn't seen a record of .500 or better in May, commencing the month with a disastrous eight-game losing streak.
Yet, this talent-filled team always reserves the potential to do something spectacular, to rise from the ashes with a vengeance.
As they continue to sort out their newly minted lineup, what can the Dodgers do to get back to an even record and beyond before it's too late?
Keep the Bats Warm All Game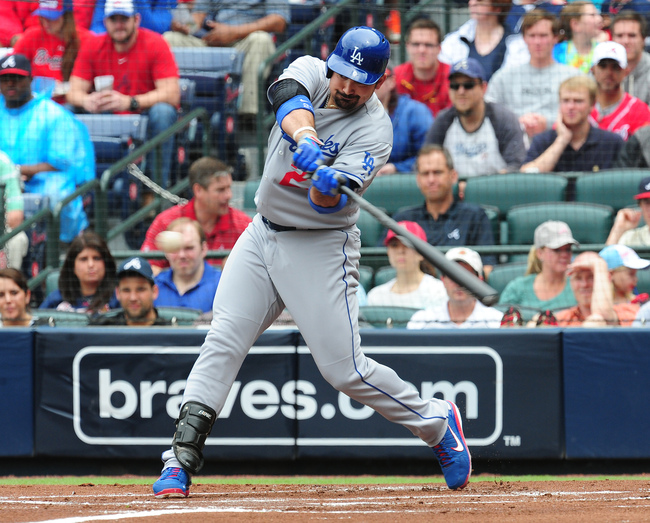 Scott Cunningham/Getty Images
One of the principal reasons that the Dodgers are losing so frequently is that they are unable to manufacture runs in the later stages of the game.
From innings one through six, the Blue Crew is in the top 10 in both batting average (ninth: .272) and on-base percentage (eighth: .338); however, it's a drastically different scenario beyond the sixth inning.
During innings seven and beyond, the Dodgers are hitting .221 (26th) with a .306 on-base percentage (17th).
If this team is to approach the .500 mark once again, the Dodgers' sluggers will have to help out their bullpen by giving them run support and subsequently alleviate them of pressure they've felt all season.
Bullpen Must Settle Down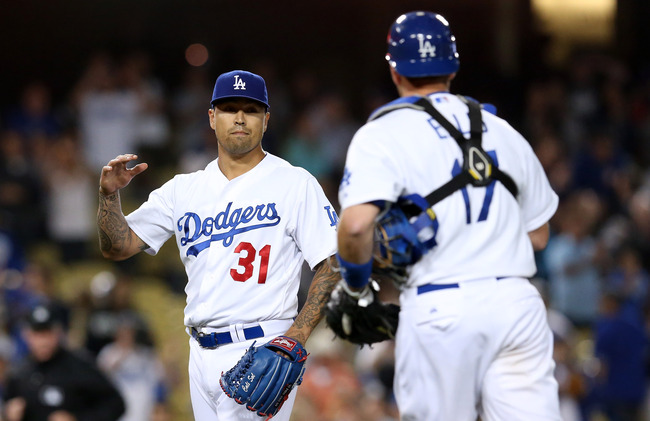 Stephen Dunn/Getty Images
Although some run support may help, the Dodgers' bullpen needs to find its groove this season before the team can revive itself.
The Blue Crew's 'pen currently carries the worst record of any bullpen in baseball with five wins and 13 losses.
What's disconcerting beyond the fact that the bullpen has as many losses as the Dodgers' rotation is that there is no real justification behind it.
The 'pen was doing fine in the beginning of the season, and it's not as though manager Don Mattingly is overusing his relievers, as the Dodgers' 'pen ranks 21st in the MLB in innings pitched (132.2).
Beyond the Blue Crew's bullpen's subpar 4.41 earned-run average (24th), the back end of the bullpen has been extremely inconsistent and has faltered in key spots in games.
Both setup man Kenley Jansen (1-3 3.63 ERA 9 HLD 1.07 WHIP) and closer Brandon League (0-2 5.19 ERA 9 SV 1.44 WHIP) have been unreliable the entire season and have yet to be the dominant relievers this season that they've been in the past.
If the Dodgers are to start winning games on a consistent basis, they need consistency from their bullpen.
Steer Clear from Desperation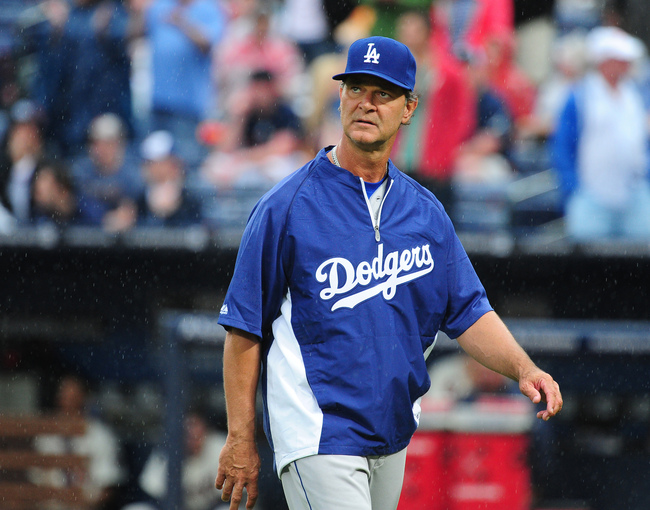 Scott Cunningham/Getty Images
It's no secret that the Dodgers need to start winning games before they sink too far in the National League West, but that doesn't mean they need to start panicking and sound the alarm.
Something that's detracted from the Blue Crew's success is their inability to perform under pressure. When runners are on base, players aren't able to manufacture runs (110 RBI with RISP, 26th).
While we're not in the heads of the Boys in Blue, we can imagine that they're feeling the pressure of the high expectations that have resulted from their All-Star roster.
So, if the Dodgers want to win games and get back on the right track, they'll have to do so by demystifying the game of baseball back to its simplest form.
The only thoughts that can pass through their head are of the here and now—this at-bat, this pitch—not past failures or future expectations.
The same goes for manager Don Mattingly. While he's done his best to remain calm and composed as he is bombarded with questions about his team and his job security, he has often embodied desperation with some of his managerial decisions.
If the Dodgers win, it's because they are confident in their ability, not desperate to prove it.
Shake Up the Lineup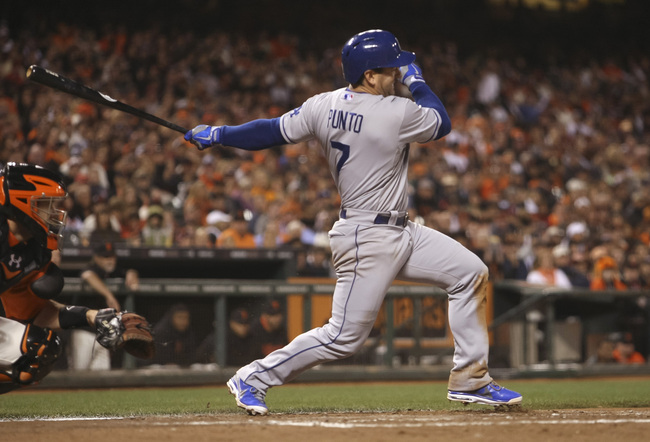 Kelley L Cox-USA TODAY Sports
There is always media hoopla that ensues after Don Mattingly benches Andre Ethier when the Dodgers are facing a lefty starter—as he did on Wednesday—but if he feels that it's the best move for the team, then he should do it.
The Dodgers, for better and for worse, have provided plenty of surprises this season with their individual performances.
Star outfielder Matt Kemp has had trouble adjusting to his less muscular body after shoulder surgery (.270 .319 OBP 2 HR 17 RBI); meanwhile, utility man Nick Punto has been shredding it up and posting some of the best numbers of his career (.330 .418 OBP).
Star player or "journeyman," $3 million contract or $20 million contract, the best players should be put on the diamond every game. If that means recalling Elian Herrera from the minors, so be it.
If the Dodgers still truly have their goals set on achieving great things this season, they'll do so by being adaptable and adjusting to the circumstances.
After all, the Dodgers boasted a .681 win percentage (30-14) at this stage in the season last year with the following lineup:
Tony

Gywnn

Jr.

Elian

Herrera

Bobby Abreu

Andre

Ethier

Jerry

Hairston

Jr.

James

Loney

A.J. Ellis

Dee Gordon
Keep Reading

Los Angeles Dodgers: Like this team?