La Liga: 10 Things We Learned from the 2012-2013 La Liga Season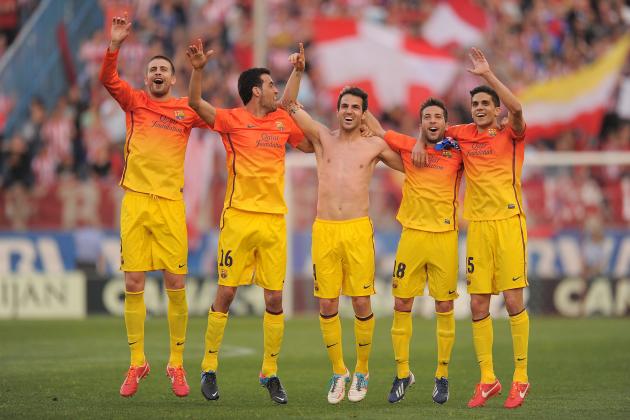 Denis Doyle/Getty Images

With the current La Liga season quickly coming to a close it is now time for some reflection. Barcelona has been crowned champions of Spain, but there are countless lessons from this year.
From heartbreak, bad calls and injuries to tears of joy and stories of triumph this season had it all.
In this article we will take a look at just 10 things that fans learned from this La Liga season. Keep in mind that we will mainly look at the league as a whole and is only a small portion of what the year had in store.
Begin Slideshow

»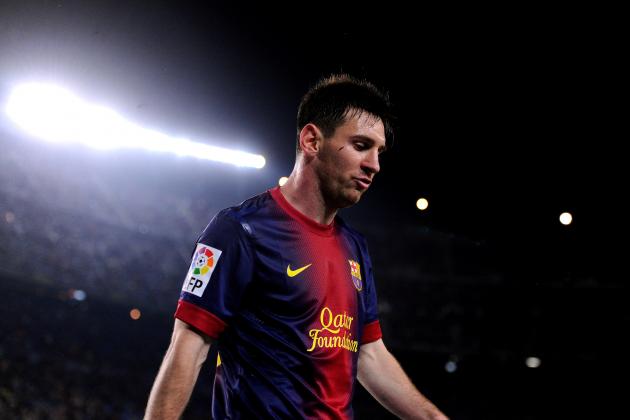 David Ramos/Getty Images

Coming off a record setting season left little doubt that Lionel Messi would once again rule the footballing world. He added a fourth consecutive Balon d'Or to his trophy cabinet, but things were not always happy.
The Argentine star has been dealing with a hamstring injury for a little over a month now and has not been at his best since April. In fact, he is now set to miss the remainder of the season (via Fox).
Messi was also stifled by Bayern Munich and AC Milan at times this season, though injury could have played a part in that. But for the most part it has become evident that even Messi goes through hard times.
He may not actually be an alien because he bleeds like the rest of us. But despite suffering from injury and fatigue, Messi still had one of the best personal seasons in history.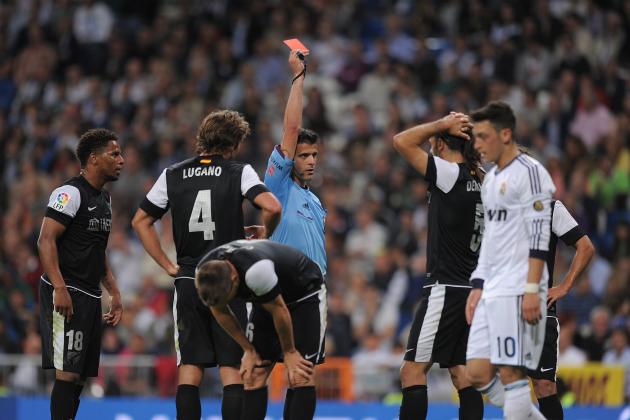 Denis Doyle/Getty Images

Spanish referees. As soon as we hear those words the mind jumps to countless moments this season. There were crazy red cards, ignored handballs and completely made up calls at some points.
To be honest, for every correct call in Spain this season there were five bad calls.
The man with the whistle has influenced far too many games in Spain this season. The league officials will have to make it imperative to fix these issues or fans will continue to have the glory of matches stolen away from them.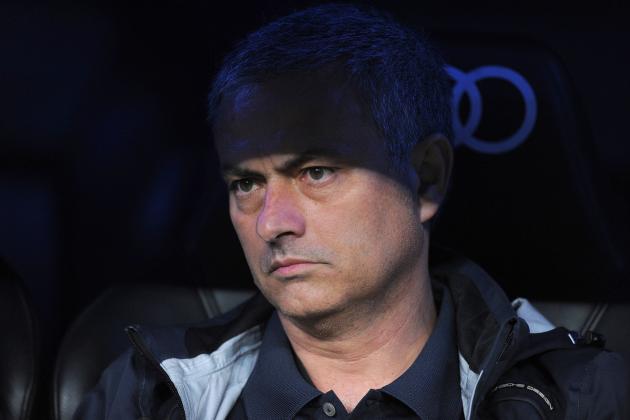 Denis Doyle/Getty Images

One year after Pep Guardiola announced that he would be leaving Barcelona; La Liga will now face a mass exodus of managers. At one point, the argument could be made that some of the best managers coached in Spain, but not anymore.
It is almost a known fact that Jose Mourinho is on the way out of Real Madrid. But he isn't the only top manager leaving Spain.
Recent reports claim that Malaga's Manuel Pellegrini is on the way to Manchester City, via Daily Mail. Marcelo Bielsa is also very likely to leave Athletic Bilbao at the end of the current campaign according to reports in the Spanish media.
There are also rumors that Valencia's Ernesto Valverde is hesitant to remain at the club without some form of stability (via football-Espana). While Philippe Montanier is rumored to possibly be leaving Real Sociedad after one of the best seasons in club history, via Football Espania.
With so many managers on the way out, things won't quite be the same in La Liga.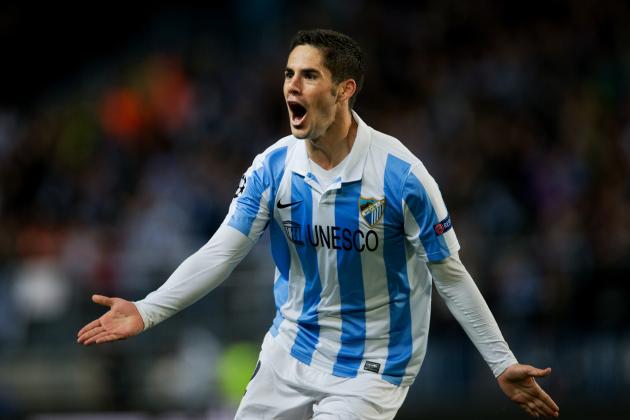 Jasper Juinen/Getty Images

The past decade or so has seen Spain rise to new heights on the international level. But despite recent European matches claiming that Spain's dominance is over, this La Liga season proves otherwise.
This season has seen the rise of stars such as Isco and Benat. With Spanish clubs continuing to turn out exciting and reliable talents, it will be a very long time before La Roja will be seen as declining.
Even clubs outside of La Liga are showing this.
Caesar Azpilicueta, Santi Cazorla and Juan Mata have all had terrific seasons in England which just goes to show that Spanish players are succeeding all across the continent.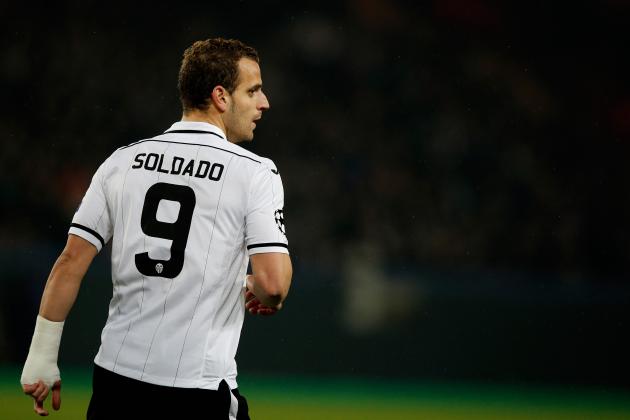 Dean Mouhtaropoulos/Getty Images

La Liga has been plagued with debt for what seems like an eternity. With Barcelona and Real Madrid pulling in the bulk of the revenue it is becoming extremely difficult for other clubs to keep up.
Just when a club starts to rise they are forced to sell their top players.
This is very evident with what is going on at Atletico Madrid. Los Rojiblancos made a very impressive run at the top two of Spain, but will likely see Radamel Falcao leave their ranks for Monaco if reports are to be trusted.
Other stars such as Isco, Alvaro Negredo, Roberto Soldado as well as others have all been linked with moves away from Spain due to their respective clubs needing to turn a profit.
What is worse is that the smallest clubs are facing the financial crises at full force.
Clubs like Deportivo and Celta de Vigo find it increasingly impossible to keep up and could be in for a cycle of constant promotion and relegation. Deportivo was a Champions League contender just a decade ago and is now fighting just to exist.
If the revenue sharing in La Liga is not fixed it could seriously cost the Spanish league.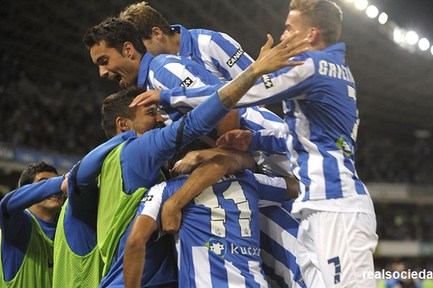 Historically Athletic Bilbao has been the major Basque representative in La Liga. But as things currently stand, their rivals Real Sociedad have finally overtaken their title.
La Real beat Athletic Bilbao in both Basque derbies this year.
The first meeting took place at La Anoeta where Sociedad kept a clean sheet to win by a score of 2-0. The following meeting at San Mames saw La Real pull off a very impressive 3-1 victory.
But it is not just head-to-head meetings that have made Real Sociedad the kings of the Basque country.
La Real currently sit tied for fourth in the La Liga table with Valencia. The club has a chance to compete in the Champions League next season, but will at least partake in Europa League action.
And while Sociedad is showcasing their skills in Europe next season, Bilbao will be trying to make up for this season which currently finds them in a very disappointing 14th place.
For now, and finally, the Basque land belongs to Real Sociedad.
Gonzalo Arroyo Moreno/Getty Images

Despite La Liga being ruled by the two giants, there is unquestionable excitement from the top of the table all the way down to the bottom.
So far 10 different clubs have been in the top six spots of the La Liga table.
Anyone had the chance to compete for a European place and there has been a fight since the beginning of the season. Clubs like Real Betis and Malaga made big pushes to play in the Champions League, but Levante was also in the running for a while.
But even at the bottom of the table there has been intrigue.
Mallorca has looked much better since the arrival of Giovani Dos Santos and clubs like Deportivo even gave Barcelona a run for their money at one point.
La Liga is often classified as a two-horse race. Well no matter how strong those two horses are, the other 18 are just as exciting to watch and follow from the first whistle of the season.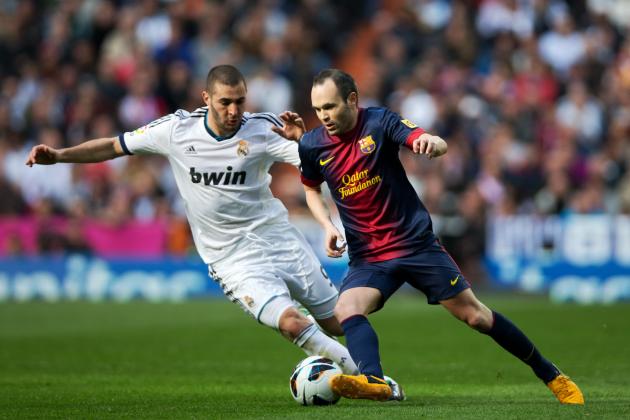 Jasper Juinen/Getty Images

There is one thing that fans saw this season that has already been known for quite some time. No matter how well the other clubs perform, no one is going to challenge Barcelona and Real Madrid.
With the financial situation in Spain at the moment there is not a single club that has the spending power to even keep up with the big two. Atletico Madrid had a run at the top earlier in the season, but it was easy to see that it would not last.
Barcelona and Real Madrid will continue to improve and strengthen their sides while the rest of Spain struggles to keep their stars.
For the big two this situation is perfect. They will keep adding strength and bringing in extensive revenue. But for the league this presents a very real problem that will be damaging in the long run.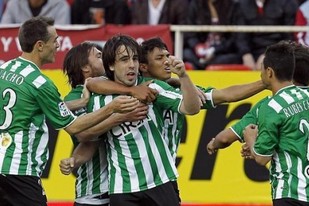 While Real Madrid and Barcelona fight it out for the La Liga crown, there is only one thing on everyone else's mind—Europe.
The remaining 18 clubs of La Liga spent the entire season battling for the opportunity to compete in Europe and that goal should continue to receive top priority. What Europe offers La Liga clubs cannot be overlooked.
For the majority of clubs playing in the Champions League and Europe League, the incoming revenue is something that they could never dream of.
European competition gives the rest of La Liga the only hope there is at ever competing for the top spot in Spain.
Finishing in the top six has always been very important, but this season seemed to have an added emphasis from every club playing in the Primera.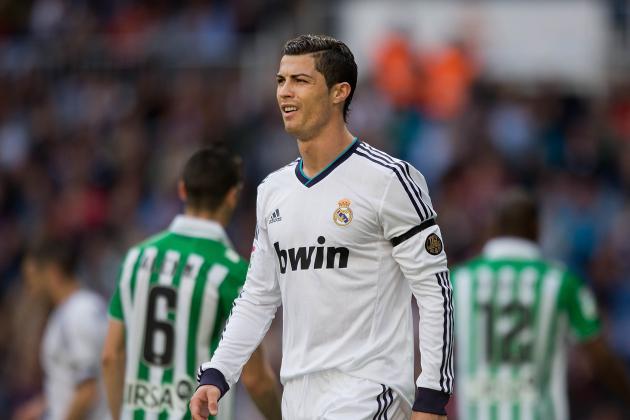 Gonzalo Arroyo Moreno/Getty Images

If there has been any underlying theme to this season's La Liga play it is that away games cannot be emphasized enough. Spanish clubs characteristically do no travel well and it has showed this year.
For example, Real Madrid dropped 12 points to Andalusian clubs on the road. Had those away games turned out differently, Los Blancos could still be competing to defend their title.
Both Barcelona and Real Madrid finished the season undefeated at home. Three other clubs are on pace to lose only three or less games at home as well.
It is clear to see that almost every club in Spain defends their home stadium with reckless abandon. As clubs prepare for next season, the topic of playing on the road will be a huge topic of discussion.
When it comes right down to it, away games win championships.
What have you guys learned from La Liga this season? What changes should Spain make heading into next year? Leave your thoughts and comments below.
Tre' Atkinson. Follow me on Twitter for more discussions on La Liga and Spain.