Nebraska Football: 5 Most Important Cornhusker Seniors for 2013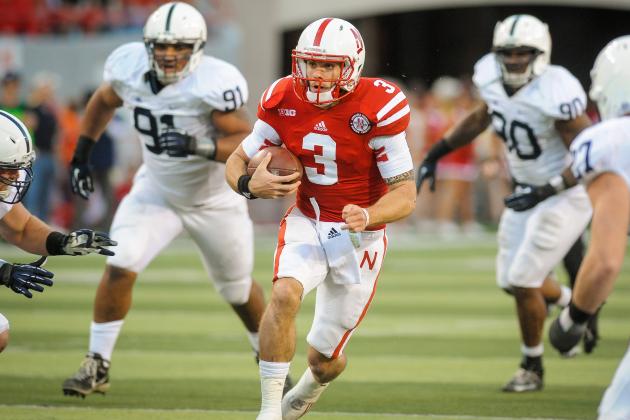 Eric Francis/Getty Images

As Nebraska football fans hunker down for another long summer before football season, sometimes it is easy to forget about the seniors whom they have watched for so long. We spend lots of time waiting with baited breath on the freshman coming in and which of them are most likely to play right away.
But while the shiny new objects are always the most distracting, in reality it will be the seniors on the 2013 squad that will have the most influence on how successful Nebraska will be next year. So let's take some time and look at the five seniors from next year's squad that will be most important in determining NU's success.
Begin Slideshow

»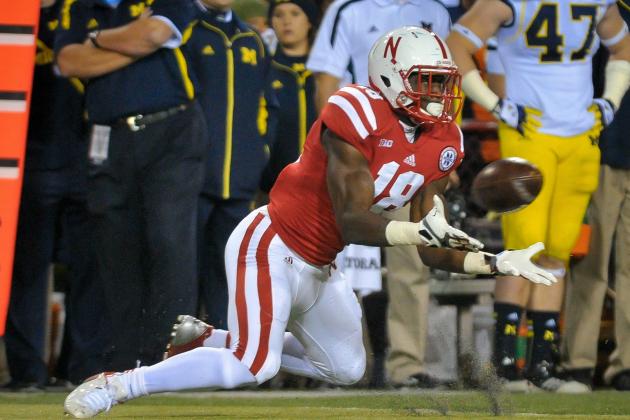 Eric Francis/Getty Images

Speed kills. And speed certainly gets attention on the football field. That's why, rightfully so, receivers like Kenny Bell and Jamal Turner are first on the list when you think of Nebraska's receiving options.
But never discount the importance of possession receivers like Quincy Enunwa. At 6'2" and 215 pounds, Enunwa is a big target, able to fend off defensive backs and fight for a contested pass. He runs solid routes, has good hands and is a consistent target when Nebraska needs a third-down conversion.
And while he might not be flashy, remember than Enunwa was second in receiving last year with 42 catches for 470 yards. While Nebraska will have a lot of weapons at receiver in 2013, Enunwa's size, reliability and senior experience will make him a crucial part of NU's offense.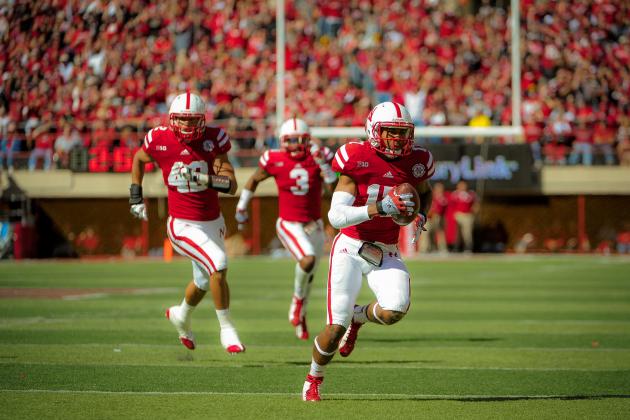 Eric Francis/Getty Images

Sometimes a designation doesn't cover the importance of a player. For most of 2012, Ciante Evans was listed on Nebraska's depth chart as a "NICKEL" player. Ordinarily, you would think of someone with that designation as a guy who just comes in on pass protection and is a specialist, rather than an every-down player.
But that wasn't how Evans performed last year. Indeed, an argument could be made that Evans was the best Blackshirt in 2012. And with head coach Bo Pelini returning to more of a "peso" style defense with a hybrid safety-linebacker, Evans as the Nickel still was on the field for most plays.
And he delivered. Evans led the team in pass breakups, was fifth in sacks and sixth in total tackles.
In 2013, Nebraska's secondary will be in flux, as Pelini tries different combinations amongst the contenders. But as a senior, Evans' leadership, experience and talent will be crucial if Nebraska's defense is to return to something resembling a unit of Blackshirts.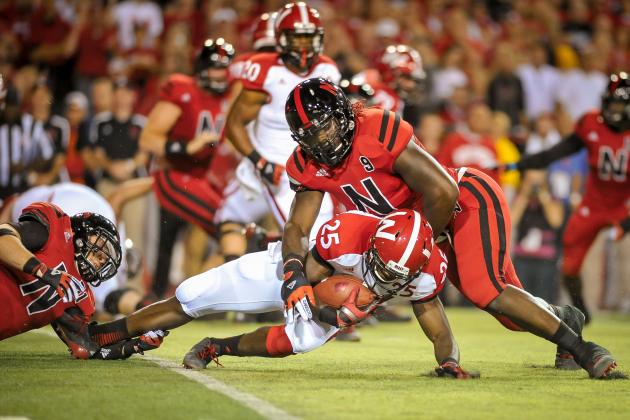 Eric Francis/Getty Images

Who will break out and become a starter in Nebraska's secondary next year is still up in the air, but that's mainly because of a wealth of talent to choose from. Nebraska's defensive line has the opposite problem.
With both starting interior defensive linemen graduating, with Nebraska's runaway leader in sacks and tackles for loss in Eric Martin graduating and with consistently diminishing performance from the front four as a whole over the last few years, 2013 looks to be a real acid test for whether NU's defensive line can turn the corner.
Jason Ankrah is the only senior coming into 2013 without significant injury questions. He looks certain to be one of Nebraska's starting defensive ends, and NU will be counting on his leadership as well as an improvement of his production for NU's defense to rebound.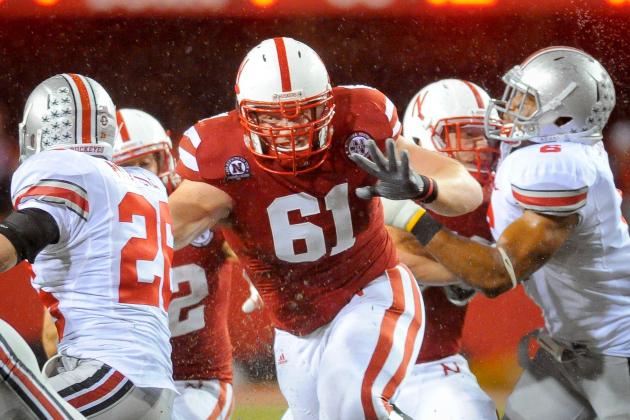 Eric Francis/Getty Images

For all the talk about Taylor Martinez, Rex Burkhead, Kenny Bell and Nebraska's other offensive stars, it is Spencer Long who has quietly been the most consistently excellent offensive player for NU. He's started every game for the last two seasons, was a consensus All-B1G selection last year and made the second-team All-American squad from the Associated Press and the Walter Camp Football Foundation.
With Nebraska's defense in (put charitably) a rebuilding mode next year, NU will be leaning heavily on its offense to win games. And it will be Long leading the offensive line, opening running lanes and protecting Taylor Martinez as he throws the ball, that will be crucial for that offensive success.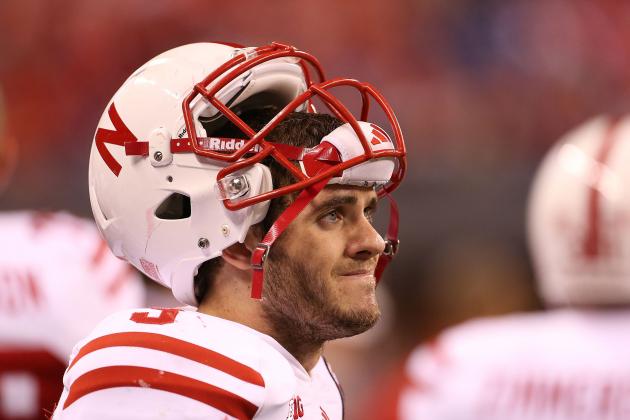 Leon Halip/Getty Images

Come on, was there any doubt this guy would be on the list? For the last three years, Taylor Martinez has been the barometer for Nebraska's success. When he's on (2010 Washington, Kansas State and Oklahoma State, 2011 Ohio State, 2012 Northwestern and Michigan State) he can win a game single-handedly. When he's off (2010 Texas and Oklahoma, 2011 Wisconsin and Michigan, 2012 Ohio State), he can lose a game single-handedly.
But prior to last season, we saw how a combination of a second year in offensive coordinator Tim Beck's scheme and his work with quarterback guru (does he have that on his business cards?) Steve Calhoun transformed Martinez. His completion percentage rose from 56.3 to 62 percent, his passing yardage rose from 2,089 to 2,871, and his touchdowns rose from 13 to 23.
Yes, Martinez is still a work in progress. His interceptions rose from eight in 2011 to 12 in 2012. His fumbles rose from 13 in 2011 to 16 in 2012—and in both years, he led the country in fumbles.
But in his senior season, with his last chance to put a trophy on the shelf and claim his place amongst the greats, ultimately it will be how Martinez performs in 2013 that will be the biggest indicator of how well Nebraska will do next year. I'm already on record as being all-in on Martinez putting it together and having a superlative 2013 campaign. But we'll find out in about four months.
If you'd like to contact Patrick to schedule an interview, provide feedback or get advice on which type of chocolate goes best with fresh fruit (spoiler alert: dark), send an e-mail to patrickrunge@gmail.com.
Or, you could always...Follow @patrickrunge.