Boise State Football: All-Time Best Recruit at Each Position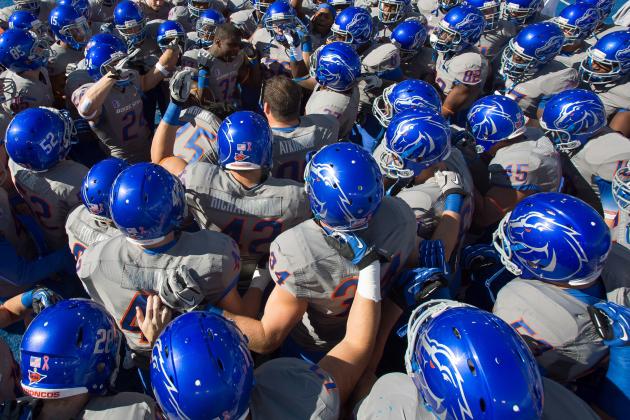 Otto Kitsinger III/Getty Images

Boise State has built its program on a foundation of the sometimes overlooked and many times underestimated recruits that don't always have the most hype coming out of high school.
It has become a trademark of sorts for the Broncos to take 2- and 3-star recruits and turn them into solid players, of which some have gone on to the NFL and made some noise.
When looking at the list of players that Boise State has had over the years, the most recent decade stands out.
With the advent of the 24-hour sports news cycle coupled with the extreme success the Broncos' football program has had, an increased focus on recruits and recruiting has been unavoidable.
It has led to a different kind of atmosphere in Boise.
Still, 2- and 3-star recruits are the norm, but every once in a while a lot of hype rides the shoulders of a recruit that brings a step higher ranking and a fan load of expectations.
Let's look at the most hyped, most anticipated recruits the Broncos have had in recent years and compare the expectations with the execution they brought to The Blue.
Begin Slideshow

»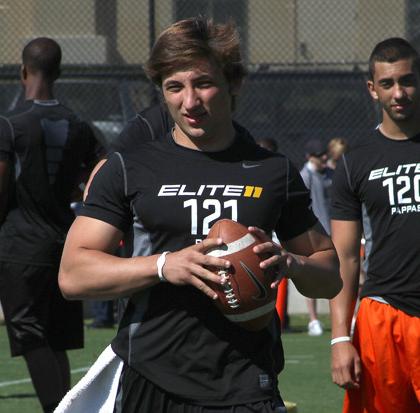 Photo courtesy 247Sports.com
Every Boise State fan knows that Kellen Moore is the best quarterback to ever play for the Broncos. However, he was certainly not the most hyped or highest ranked at the position coming out of high school.
The highest ranked, most hyped recruit would probably have to be the guy that many thought would replace Moore.
Nick Patti enrolled at Boise State in January of 2012 so as to get a jump on the quarterback competition to replace Moore that fall. Many fans thought Patti was the heir apparent, and the hype surrounding his early arrival was quite remarkable.
Some Boise State fans thought that Patti would come in, win the starting job and keep the Broncos offense rolling. He definitely had the accolades to warrant those kind of expectations, but it didn't happen.
Nick Patti came out of Dr. Phillips High School in Orlando, Fla., and all he did while there was become a finalist for the National Gatorade Player of the Year and Mr. Football in the state of Florida.
He led his teams to a 34-4 record and set many school records including the most yards thrown with 5,701, the most touchdown passes thrown with 66, the most completions with 374 and the highest completion percentage at 67 percent.
He was also named the 8A Florida Player of the Year, Offensive Player of the Year, named to the Central Florida All-Stars and played in the Semper Fidelis All-American Bowl in Phoenix, Ariz.
To say Boise State fans had something to be excited about would be a bit of an understatement.
However, Patti didn't win the starting job. Instead he found himself just like Kellen Moore did in his first season—with a redshirt and a view from the sidelines.
Patti doesn't look like he will start in 2013 either, as Joe Southwick has the position all but sewn up. But, in 2014, there is a quarterback competition brewing in Boise that has the makings of something epic.
Look for Nick Patti to do all he can to win the job in 2014.
Chuck Cook-USA TODAY Sports

The best running backs in Boise State history? It depends on whom you talk to. There are some that go way back and mention players like Cedric Minter and Terry Zahner. However, some look to the last decade with players like Ian Johnson and Doug Martin.
But, no matter how good any of those guys were, none of those players had the hype coming into Boise State like Jack Fields did. Fields had a ranking of 82 by 247Sports.com and carried multiple offers from other Division I schools.
Fields, like previously mentioned Nick Patti, came in last season with serious expectations. While Fields did see some playing time last year, it was unimpressive to say the least. In the nine games he played in in 2012, he carried the ball just 13 times for 49 total yards.
Still, his hype did seem to be warranted by his performance in high school. Fields was a three-year starter at Americas High School in El Paso, Texas. He was also the team's most valuable player and was named honorable mention all-state. The state of Texas, mind you.
Fields was named the El Paso Times Most Valuable Player and as a senior ran for nearly 2,500 yards.
Although he hasn't panned out as of yet for the Broncos, there is something intriguing about him. He seems to have the ability, and in time, you have to believe it's all going to click.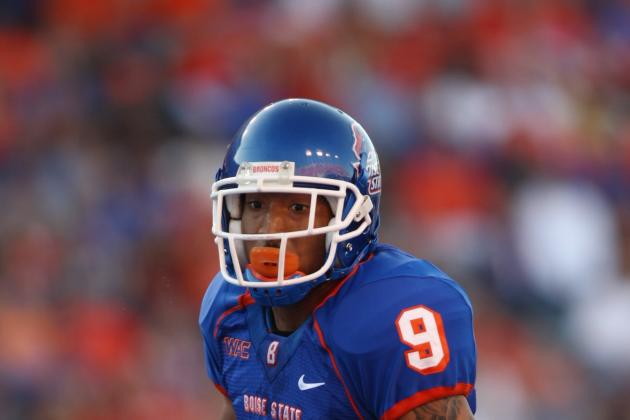 Jonathan Ferrey/Getty Images

Austin Pettis and Titus Young are probably the most well known wide receivers in Boise State history. However, they probably weren't the most hyped coming to The Blue.
Jeremy Childs was a hugely hyped recruit in 2005. Fans couldn't wait to see what he was going to do when he got to Boise.
Childs was highly recruited out of Los Alamitos High School where he was named first-team all-state, all-county and first-team Long Beach Dream Team.
In his senior season in high school, Childs caught 19 touchdowns and gained over 1.100 yards according to a Boise State Arbiter article at the time.
While at Boise State Jeremy Childs made his time count. He was named first-team All-WAC, and became one of the best receivers to ever play for the Broncos.
In 2007, Childs had over 1,000 yards receiving and nine touchdowns, but ended the season with a suspension and not able to play in the Hawaii Bowl.
Childs ended up going pro early, but didn't get drafted. He signed a free-agent deal with the San Diego Chargers, but was cut later from the team.
Many fans probably still wonder what might have been had Childs stuck around just a little bit longer.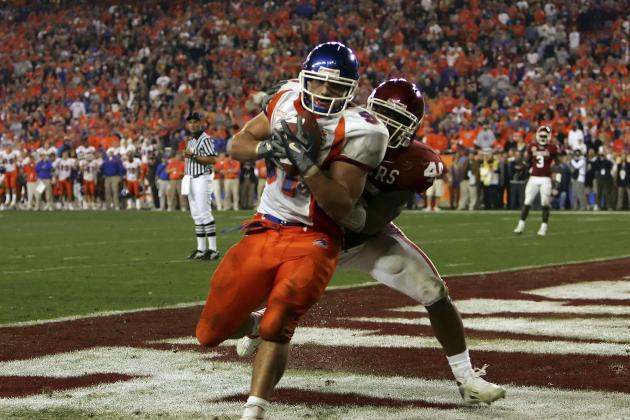 Jonathan Ferrey/Getty Images

There was a lot of excitement when a local kid from Eagle, Idaho found his way to The Blue. Many fans were hoping he would live up to the expectations.
Boy, did he.
Of course, it didn't hurt that another Eagle High School grad paved the way for Schouman. Jeb Putzier was a walk-on that became an incredible Bronco, and he cleared the way for Schouman.
Schouman started four years straight as a tight end for the Broncos. In that time, he was a key element to the offense and made some big plays.
No play was probably bigger for Schouman than the catch pictured here. When Derek Schouman went up and grabbed a Vinny Perretta pass in overtime against the Oklahoma Sooners in the 2007 Fiesta Bowl.
That set up the famous Ian Johnson two-point conversion off a Statue of Liberty to win the game.
Schouman is also famous for a sound. Every time he touched the ball the crowd at Bronco Stadium would cry out, "Shoooooooooo." It led some visiting the stadium to ask, "what are they booing about?"
They weren't booing—they were giving respect to a local kid who made them proud.
Derek Schouman would go on to make Boise State and the rest of Idaho proud in the NFL as well. He went to the Buffalo Bills in 2007 and stayed there for three years. An injury cut his time short, and a short time with the St. Louis Rams and Washington Redskins were all that remained in his NFL career.
However, no matter how short his career in the NFL was, he will always be remembered by Bronco fans.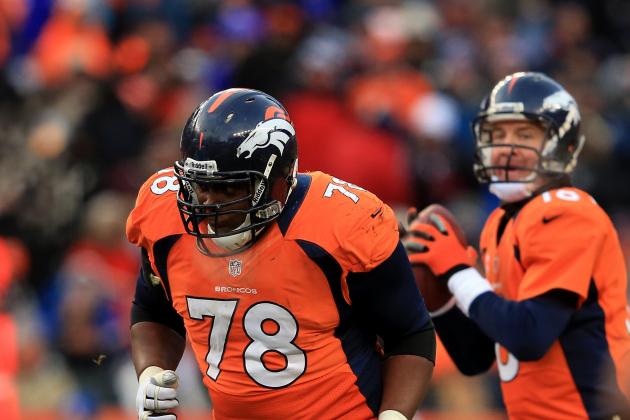 Doug Pensinger/Getty Images

Ryan Clady is a mountain of a man, but he was also a mountain of a recruit. Clady came to Boise via Eisenhower Senior High School in Rialto, Calif. He was big, strong and expected to compete for a starting spot right away.
At 6'6" and 330 pounds, Clady wasn't easy to push around. He found himself starting right away as a freshman. Although he battled some injury trouble early on, his career at Boise State was stellar.
The big man certainly lived up to the hype, and then became the Broncos' first-ever first-round draft pick. Clady went 12th overall to the appropriately named Broncos of Denver.
While at Boise State Clady was named first-team All-WAC and a second-team All-American in 2007. Since turning pro, his awards have only multiplied.
Clady has been named to the Pro Bowl three times and has been named first-team All-Pro twice and second-team once.
Clady is still playing in the NFL and going strong. He has started just over 80 games and doesn't look like he is slowing down one bit.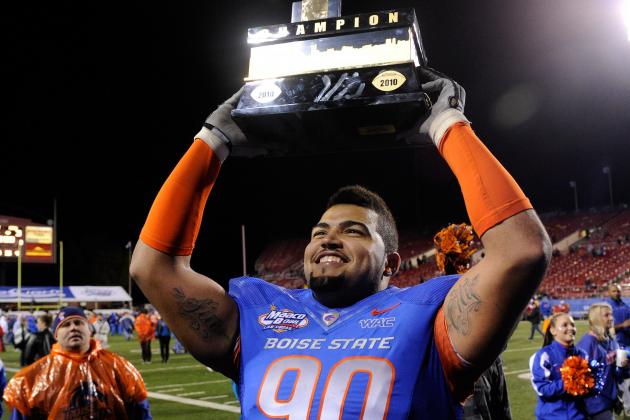 Ethan Miller/Getty Images

Billy Winn had offers and interest from several schools including some in the Pac-12. Washington State, Oregon State and even Oregon went after Winn, but in the end it was the Broncos who would win out.
Winn also had interest from teams like Texas Tech, Arizona State, Fresno State, UNLV and San Diego State.
Winn would go on to make all of Bronco Nation stand up and cheer. He would be named a freshman All-American by The Sporting News and helped to elevate the status of the Boise State defense to elite levels.
He finished his career with 16 sacks, 36.5 tackles for loss and 133 total tackles. He was then drafted in the sixth round of the NFL draft by the Cleveland Browns.
In his first season with the Browns, Winn posted 26 tackles, one sack and one interception. Like he did in Boise, Winn is poised to make some noise in Cleveland.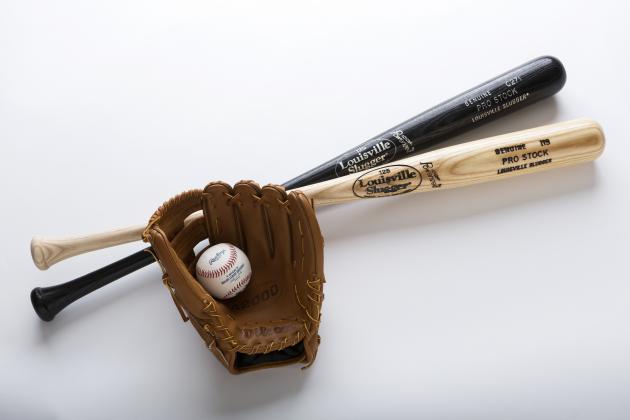 Steven Freeman/Getty Images

No, he isn't even at Boise State yet. Yes, there is a chance he may never be there. However, the story surrounding local Idaho prospect Joe Martarano is quite remarkable, and many fans are talking about him.
Linebacker at Boise State hasn't seen a lot of hyped or over-hyped recruits. It is normally a quiet position that sees tough, gritty, hard-working guys come in year after year and step up.
From Andy Avalos to Colt Brooks, from Korey Hall to J.C. Percy, the story usually remains the same.
That's why Martarano stands out.
He is an amazing player with vast potential. Out of Fruitland High School in Fruitland, Idaho, Martarano has size, strength and speed. But, he also has mad baseball skills.
Which, is why Joe Martarano may never play for Boise State.
He instead, may be drafted very high in the Major League Baseball draft in 2013. If that happens, he will have a choice to make: lots of money and a career in baseball, or playing at Boise State. To most, it doesn't seem like a tough choice, but Martarano is not like most.
You can read all about his dilemma in an Idaho Statesman article written by Chadd Cripe. In that article Cripe quotes Martarano as saying the following about his pending decision:
I want to make my dreams come true. I can never get tired of working. I just love all the sports that much.
Whatever Martarano decides to do, Boise State fans will wish him the best. However, those cheers will be much louder from Bronco Nation if he is on The Blue.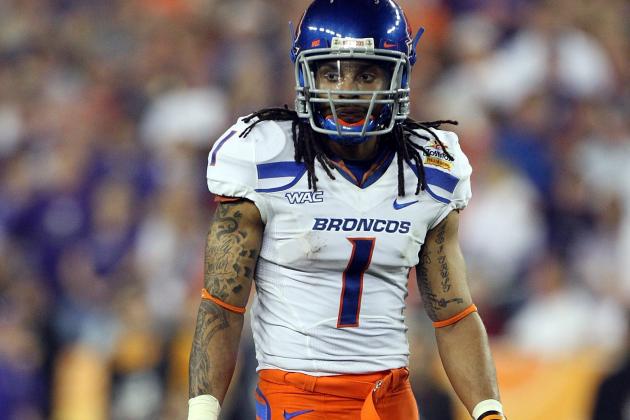 Jed Jacobsohn/Getty Images

Defensive back has had so many hyped players in recent years for Boise State.
However, it would have to be Kyle Wilson who gets the nod here. Not only was he hyped and highly recruited, but he came all the way from Piscataway Township High School in Piscataway, N.J., to be a Bronco.
Wilson was being recruited by the likes of Virginia, Boston College, Penn State, Iowa, North Carolina State, Connecticut, Syracuse and of course Rutgers, which was just 10 minutes from his house.
Wilson made his long journey worth it. He redshirted his first season, but then went on to have four incredible seasons on the Broncos defense.
He was a key player in the 2007 Fiesta Bowl and garnered first-team All-WAC and second-team All-American honors while playing for Boise State.
Wilson would then go on to be selected in the first round of the NFL draft by the New York Jets. While his pro career hasn't been what many had hoped, he looks like he will get his shot to shine in 2013.