The 5 Most Underrated St. Louis Cardinals Players of All-Time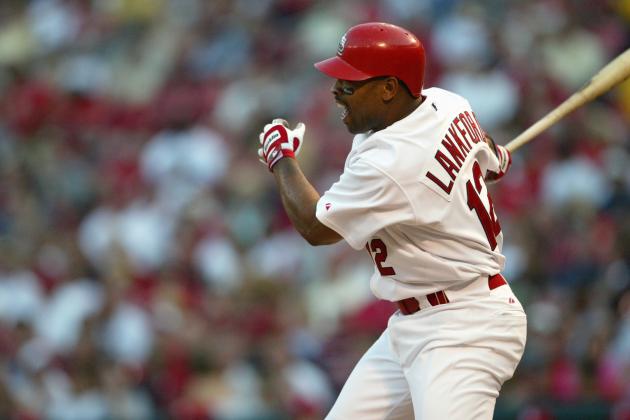 Elsa/Getty Images

Baseball is a game with many faces. Pitchers, catchers, big bats, managers...There are so many intricate parts to a great team, and the St. Louis Cardinals are historically one of the greatest teams.
Making one's mark as a player is not easy, and unfortunately some slip through the cracks, never truly getting the attention they deserve.
In no particular order, I've picked out 5 players from Cardinals history who I would consider underrated.
Each of these individuals has given 10 or more years to the Cardinals organization. None of them ever received any high honors, the exception being All-Star bids. And none of them are currently on the team. (Sorry, Allen Craig! We don't know where your superstar status will be been you eventually retire.) Lastly, almost all of them were overshadowed by other players.
The definition of the word "underrated" implies a player who's name doesn't often come up in conversation, so there are so many more I have missed. Comment below with your favorites!
*All stats are current on baseball-reference.com as of April 26, 2013*
Begin Slideshow

»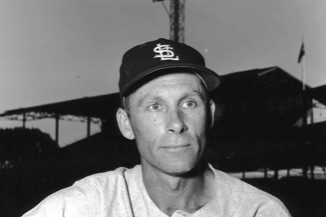 www.baseballtoddsdugout.com
Years with the Cardinals: 1940, 1943-1952
Perhaps it's the long-ago era in which he pitched, but the name Brecheen doesn't come up often in baseball conversation these days.
A starting pitcher, he was nicknamed "Big Cat" for his fielding abilities. But he could also throw the ball. In his best year, he led the league in ERA (2.24), strikeouts (149) and shutouts (7) and had a record of 20-7. He also maintained the record for World Series ERA (0.83) until 1976.
He pre-dated the Cy Young award, which he almost certainly would have won at some point. So it's almost unfair to include him on this list. However, when thinking of older, dominant Cardinals pitchers, Jesse Haines comes to mind first. Brecheen's contributions should also be recognized.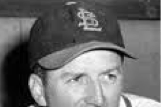 stlcardinals.scout.com
Years with the Cardinals: 1935-1942, 1946-1948
Moore joined the Cardinals right after the Gashouse Gang's championship series and played with a whopping six Hall of Famers including Stan Musial, Enos Slaughter, and Dizzy Dean. Such forces would unfortunately put him at the bottom of the list when it comes to being memorable.
A career Cardinal and a career .280 hitter, he was often in the MVP conversation and yet never a winner. He was also known for his glove in centerfield.
Like Brecheen, he pre-dated an award he probably would have won a time or two: the Gold Glove. But he still finds his name on this list and under-appreciated because of the company he kept.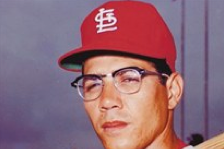 www.hoy.com.do
Years with the Cardinals: 1960-1971
You might not be familiar with his name today, but Javier was once known as "the fastest man in baseball." He led the Cardinals in stolen bases from 1960 to 1963. But then came along came future Hall of Famer Lou Brock to eclipse Javier.
A second baseman, he played more games at his position than any other player in Cardinals history, and was known for his ability to avoid the baserunner's slide. He hit .258 with the club and drove in 494. Perhaps most importantly, he has a .297 OBP.
His speedy ways and ability to get on base should be recognized more often.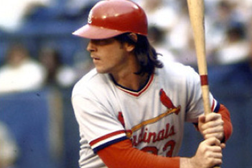 Years with the Cardinals: 1968-1980
One of the best-hitting catchers of all time, Simmons was greatly overshadowed by future Hall of Famer Johnny Bench.
A .298 hitter with the Cardinals, he led the team in RBI from 1972 to 1978. And in 1975, he finished second in the NL batting championship and set an NL record for most hits by a catcher in a single season with 188.
He didn't start out with All-Star defense, but he improved, ultimately posting a .984 fielding percentage with the team and throwing out 34 percent of runners. Despite all this, he never won a Gold Glove.
Simmons was awarded a Silver Slugger Award in 1980 for his work at the plate, but I chose to put him on this list anyway because Bench (and arguably now, Yadier Molina) will always overshadow him as catchers.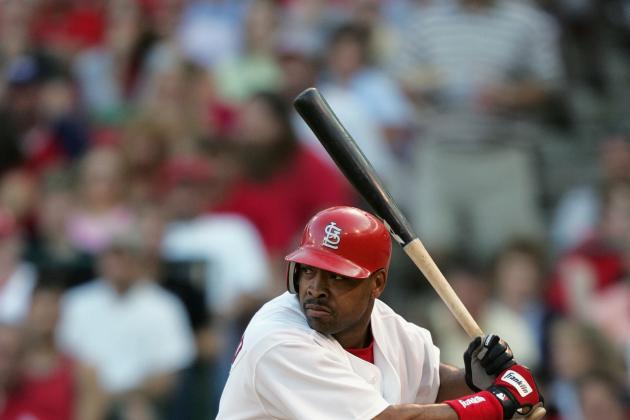 Dilip Vishwanat/Getty Images

Years with the Cardinals: 1990-2001, 2004
Lankford is a somewhat prominent name, but definitely not prominent enough.
The centerfielder may have succeeded the one-time NL MVP WIllie McGee, but he set to work right away in an attempt to prove his own worth. In his first year, he led the league in triples with 15, hit for the cycle and finished third in Rookie of the Year voting, the closest he would come to winning a major award.
He went on to post five seasons of 20 homers and 20 stolen bases. In fact, he's the only player in franchise history to have 200 homers and 200 stolen bases while on the team. Not to mention a .273 average and 829 RBI with the Cardinals. On top of all this, he was also good with his glove, leading the league in fielding percentage in 1996 (.997). And yet he never won a Gold Glove.
Looking at what he did in his career, it's shocking that we don't talk more about him on a regular basis.