8 American Soccer Stars Who Never Achieved Their Full Potential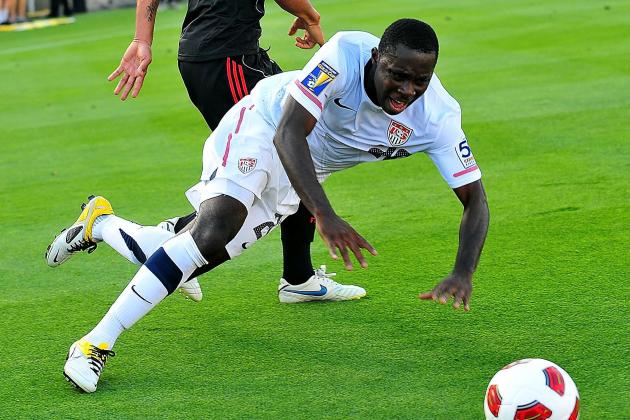 Gary A. Vasquez-USA TODAY Sports

With the United States still waiting to produce its first organic soccer superstar, American fans are usually easy to excite when it comes to youngsters who show the potential to become great players.
Many of those players, carrying a load of massive expectations heaped on them from a young age, flame out, never achieving the full potential of their talent. Others have their careers devastated by serious or persistent injury problems.
Here are eight Americans who never achieved their full potential.
Begin Slideshow

»
At the age of 24, Clint Mathis finished the 2000 MLS season with an impressive 16 goals and 14 assists, picking up three more goals and two more assists in that season's playoff run with the MetroStars. He was also named to the MLS Best XI that season.
In the World Cup run in 2002, Mathis became one of the most notable U.S. players. He appeared on the cover of Sports Illustrated and showed all the swagger of an up-and-coming star, competing in the tournament with that indelible Mohawk.
In the tournament, Mathis scored the opening goal of the U.S.' group-stage game against South Korea.
After the 2002 World Cup, Mathis was so sought after that he signed a contract with Bayern Munich. MLS, however, wouldn't agree to the transfer and it fell through.
In 2004, Mathis finally went to Hannover, but got into a bust up with his manager. In the incident, Mathis scored a goal as a late-minute substitute and then ran to the bench pointing to his wrist—apparently telling his manager that he should have been in the game much earlier. Not surprising, Mathis' career in Germany ended quickly thereafter. He finished with 17 appearances in the Bundesliga.
Returning to the United States and MLS, Mathis could never regain top form. Over the next six seasons, Mathis played for five different MLS teams, scoring a total of 15 goals. He retired in 2010.
Charlie Davies burst onto the American soccer scene in 2009, becoming an integral part of the U.S.' impressive run at the 2009 Confederations Cup in June and scoring the opening goal in the U.S.' win against Egypt in that tournament.
Two months later, in August 2009, Davies scored the opening goal in the U.S.' World Cup qualifier against Mexico at Estadio Azteca. At that time, Davies looked to be exactly the goal-scoring threat the U.S. would need to take its game to the next level at the 2010 World Cup.
However, in October 2009, the night before the U.S.' final World Cup qualifier against Costa Rica, Davies, breaking curfew, was at a party. Leaving the party, he got into a vehicle being driven by an intoxicated woman who crashed the car, killing a third passenger and severely injuring Davies.
While at first it appeared as if Davies would make a miraculous comeback and play for the U.S. at the 2010 World Cup, he was not medically released by his club, Sochaux, and did not make the U.S. roster.
Since then, Davies has not been able to replicate the form that had him on his way to phenom status in 2009. In the 2010-11 season, he only made nine appearances for Sochaux with eight of them coming off the bench. He was loaned out by Sochaux in 2011 to D.C. United, but D.C. opted not to exercise their option to buy Davies at the end of the season. He went back to France where he and his club agreed to terminate his contract after a 2011-12 season that saw Davies play a total of 23 minutes with the first team.
So far, this season, with his new club Randers, Davies has been used primarily as a late-game substitute.
Perhaps more concerning, however, is that Davies has had numerous incidents since the accident. He was fined for diving during his stint with D.C. and publicly criticized the coaching staff after his loan ended. He also publicly criticized Sochaux for not medically releasing him for the 2010 World Cup and was caught in another speeding incident where his teammate was driving 125 miles per hour. Last winter, Davies was also involved in a ridiculous head-butting incident while playing for Randers.
Although Davies in still only 26 years old, it doesn't appear likely he will ever become the player many Americans expected him to become back in the summer of 2009.
At one time, Taylor Twellman was one of the most elite American strikers. In eight MLS seasons, Twellman scored 101 goals, becoming the youngest player to hit the 100-goal mark. He scored 23 goals for the New England Revolution in 2002 and scored 15 goals or more in four separate MLS seasons. He was a five-time All-Star, league MVP in 2005 and twice named to MLS' Best XI.
Twellman's career, however, was cut short. Beset by injures—most notably a severe concussion—Twellman's career was effectively over by the time he was 28 years old.
On October 30, 2008, Twellman scored a goal in the 22nd minute for New England in a game against the L.A. Galaxy. On the play, Twellman took a blow to the head, subsequently resulting in a severe concussion. On the television broadcast of the game, one can even see Twellman tell a teammate after scoring the goal, "I got a concussion."
Twellman only made two appearances after the injury and officially retired in 2010. Now, in addition to his broadcasting duties, Twellman dedicates a significant amount of time to concussion awareness through his foundation ThinkTaylor.
Once called the "best soccer player in the USA" by Landon Donovan, John O'Brien was the type of midfielder the U.S. has always dreamed of. A product of Ajax's legendary youth teams, O'Brien became a regular for the Dutch giants in the 2001-02 season and started all five games for the U.S. in their memorable 2002 World Cup run.
Riddled by injuries, O'Brien would only play 20 more league games in the Eredivisie over the next four seasons. He came back to MLS in 2006, but only made one league appearance, his last professional game, for Chivas USA. He made the U.S. World Cup roster in 2006, but only played one half of the team's three games in the tournament.
Former U.S. national team coach Bruce Arena said about O'Brien, "He's as talented a midfielder as US soccer has ever had." Unfortunately, most Americans never got to see O'Brien play outside of the World Cup. He was out of the game by the age of 29.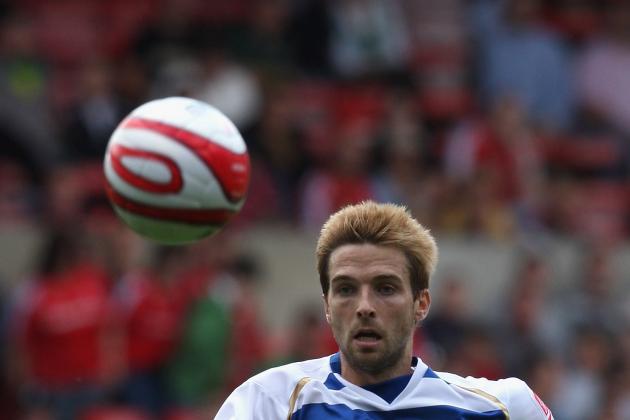 David Rogers/Getty Images

When Bobby Convey was drafted by D.C. United in 2000, he became the youngest player the league had ever signed at 16 years old. Convey quickly became a regular for D.C. and impressed enough to be signed by Tottenham in 2003 saying, "Moving to Tottenham is the next step in my career, and I'm ready to prove that American soccer players can develop to the point we can compete at the highest levels of our game."
The deal with Spurs, however, fell through after Convey could not get a work permit. He was signed the next summer by Reading.
With Reading, Convey became a regular as the team competed in the English Championship and eventually the Premier League. However, both parties agreed to terminate his contract with the team as his appearances dried up in the 2008-09 season. He returned to MLS in 2009 at the age of 25, but has never been able to regain the form that made him such a hot commodity as a youth player.
Internationally, Convey earned his first cap at the age of 17 and played in all three of the U.S.' games at the 2006 World Cup, starting two matches. He had not played with the USMNT since 2008.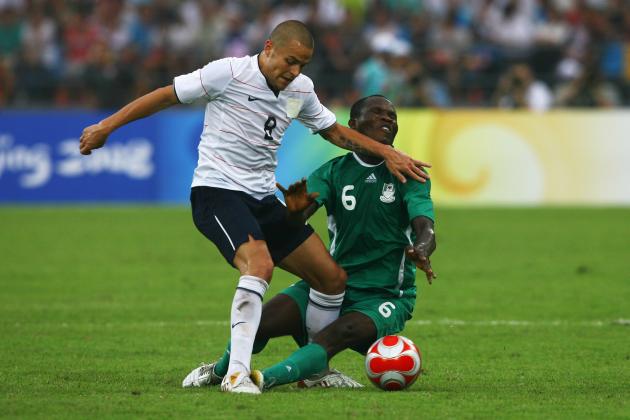 Shaun Botterill/Getty Images

In 2007, Danny Szetela was part of the U.S. U-20 team that made it to the quarterfinals of the U-20 World Cup, beating Brazil and Uruguay along the way. The Brazilian and Uruguayan teams that year featured future stars David Luiz, Pato, Marcelo, Edinson Cavani and Luis Suarez.
In the tournament, Szetela was teamed with future USMNT stars Jozy Altidore and Michael Bradley, as well as Freddy Adu, Robbie Rogers, Dax McCarty and Tony Beltran. In the tournament, Szetela scored three goals for the U.S.
After the U-20 World Cup, Szetela went to play in Spain for two years before being released and coming home to MLS. He played four games for D.C. United in 2009, but was eventually released by the club.
Although Szetela is still only 25 years old, he has not played professionally since.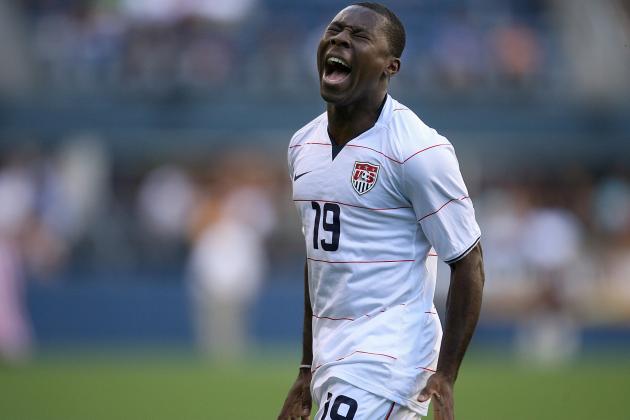 Otto Greule Jr/Getty Images

Although Freddy Adu is still only 23 years old and may still prove all of his doubters wrong, it is getting harder and harder to believe that he will ever achieve what so many Americans believed he would when he was originally signed by D.C. United all the way back in 2004.
Adu is already on his ninth professional club in 10 years, most recently moving to Brazil to play with Bahia. This latest move is yet another attempt by Adu to revive his career after three failed stints in MLS and moves abroad to France, Turkey, Greece and Portugal.
There is no question that Adu has a passing skill set that perhaps no other American player has, but his career has been beset by questions about his work ethic and professionalism.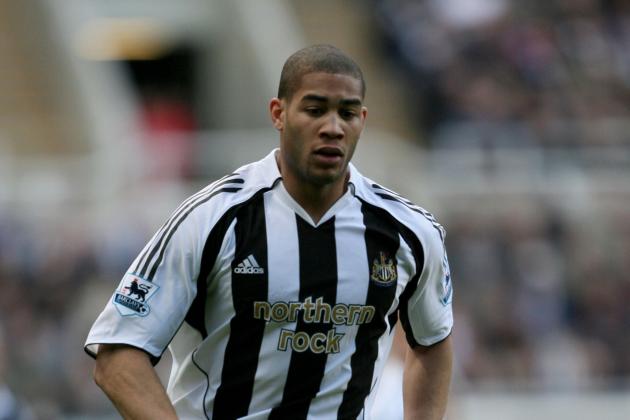 Clive Brunskill/Getty Images

To be fair, had Oguchi Onyewu spent his entire career with Standard Liege in the Belgian league, he would have to be considered among the most successful American players to ever play in Europe. With Standard, Onyewu won two league titles and was twice named to the league's Best XI.
However, when Onyewu has tried to test himself and move to some of the bigger leagues in Europe, he has not been successful. His move to Newcastle in 2007 was a failure as Onyewu struggled to adjust to the pace of the English game and his loan was not made permanent at the end of the season.
After a strong performance in the 2009 Confederations Cup, Onyewu made the move to AC Milan, but a devastating knee injury in an October 2009 World Cup qualifier ensured that Onyewu's career in Italy never got off the ground (he was successful, however, in his loan from Milan to FC Twente in 2011).
After becoming a regular with Sporting Lisbon in the 2011-12 season, Onyewu once again tried to make the jump to a bigger league, moving to Malaga for the 2012-13 season. However, Onyewu has made only one league start with the Spanish side thus far.
Perhaps Onyewu was trying to reach too far with his moves to England, Italy and Spain—and one must give him credit for doing so—or perhaps his knee injury in 2009 prevented him from ever reaching his full potential, but fans will be left wondering if Onyewu could have been more.
Follow me on Twitter @JohnDHalloran
Follow me on Facebook www.facebook.com/AmericanTouchline