Are the Boston Red Sox Contenders or Pretenders After Hot Start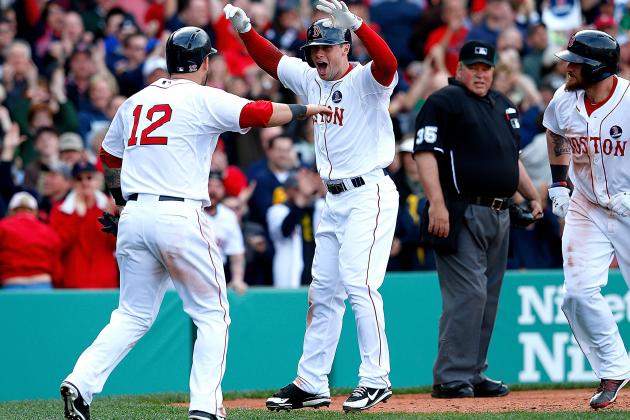 Jim Rogash/Getty Images

With a record of 12-6 to start the season, the Boston Red Sox are beginning to steer the eyes of the baseball world toward Beantown.
Tied for the best record in the AL and having a lot to prove, the Sox are making their case quickly as one of the best teams around.
With their fiery start, the question has to be asked—are the Red Sox contenders or pretenders?
It is apparent that the nightmare of last season is long forgotten. This new-look Boston team is firing on all cylinders and has the clubhouse presence that has been an area of pride in the past. It appears as though the Red Sox are here to stay.
Here is an overview of the Red Sox so far to discover if they truly are contenders this season.
Note: all statistics courtesy of ESPN.

Begin Slideshow

»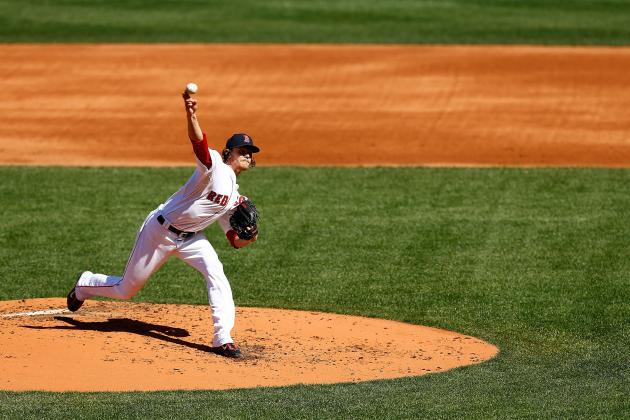 Jared Wickerham/Getty Images

Boston's starting pitching was one of the biggest concerns entering the new season. Ace Jon Lester was coming off of a disappointing season and the bottom half of the rotation looked very weak.
With an ERA of 3.36, however, the rotation is exceeding all expectations.
The starters have accounted for nine of the team's 12 wins, showing just how much control they have over the game. However, it has mainly been due to the performances of Boston's two standout pitchers.
Jon Lester and Clay Buchholz have combined for an ERA of 1.31 and a total of seven quality starts and wins. The duo may very well be the best one-two punch in baseball at this point.
That said, the remainder of the rotation is not faring as well. Newcomer Ryan Dempster has yet to secure a win but leads the team with 33 strikeouts. Felix Doubront has been fairly consistent thus far, but has an ERA nearing 4.60.
It is clear that Lester and Buchholz will need some help as the season wears on, but so far, it is enough to give fans hope.
Jim Rogash/Getty Images

The Red Sox have had a knack for bringing in runs at the timeliest of moments this season.
As a team, Boston is batting .257 with an OBP of .337. Though it ranks in the top-10 in nearly every category at the plate, the bottom of the rotation needs more run support.
The Red Sox have scored 79 runs in 540 plate appearances. That translates to roughly one run in every seven at-bats.
Mike Napoli leads the team with 20 RBI, but there has yet to be a player to really stand out. Some might say that is a good thing.
The team is playing a lot of small ball, and some would argue that a few players need to get hot if the World Series is to even be mentioned in the same sentence as Boston.
Though the Sox have looked rather solid at the plate, there is one glaring problem—the Red Sox rank fifth in the majors with 145 strikeouts to this point. It is not merely the fact that the team is averaging a strikeout in every four at-bats, it is that the strikeouts are coming at the worst times.
Boston has left a lot of runners on base, and its pitching cannot carry this team forever.
There is a lot of hope, but it will have to translate to success soon.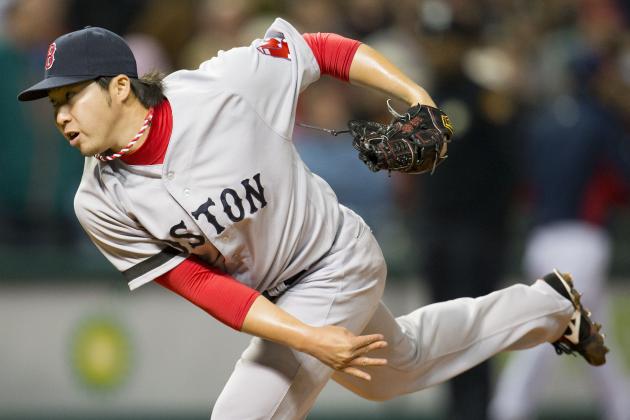 Jason Miller/Getty Images

Let's be honest for a moment—Boston has one of the best bullpens in all of baseball, but it is severely diminished when there is no closer who can finish games.
The pitching line will read that the bullpen is boasting an ERA of 3.43, but that is a bit misleading when we recognize that injured closer Joel Hanrahan's ERA sits at 11.57. Taking Hanrahan out of the mix, the Boston bullpen ERA drops to 2.27 and we get a much-better picture of just how good the Boston 'pen really is.
In fact, there are five arms in the bullpen at or under an ERA of 2.00.
Taking Hanrahan out of the mix, the Red Sox bullpen has only given up 11 runs, averaging one run allowed in over four innings of work for top-notch results.
However, the area that all eyes will be focused on is that of the closer position. As mentioned, Hanrahan was not living up to his potential before the injury and a blown save in his fourth appearance capped a bad start to the season for him. Meanwhile, Andrew Bailey also blew his first save opportunity of the season and has not looked impressive either.
With such a strong 'pen to back up the starting rotation, the Sox have a lot to be happy about, but if the team does not solidify a reliable closer, the late-inning arms may all be for naught.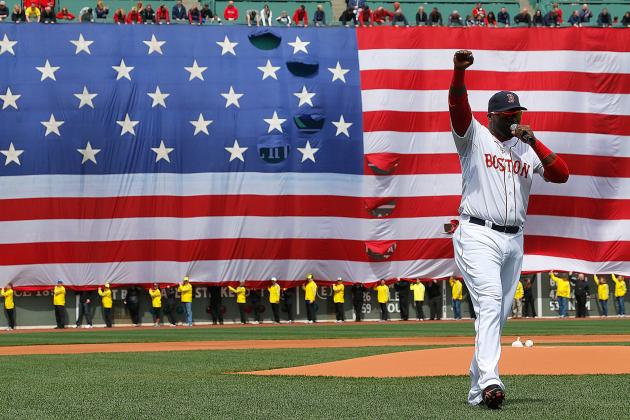 Jim Rogash/Getty Images

One last thing must be taken into account for the Red Sox, but it is a category that cannot be recorded in a statistic.
Boston is playing for something much bigger than baseball. The Red Sox are playing for more than the chance to silence critics. They are winning due to a new manager and certainly not because of their egos.
Boston is playing for pride and for a city in need.
Baseball, and any sport, is full of real people with real emotions and desires. The Red Sox have a chip on their shoulders and a burning desire in their hearts.
It is their will to win and their desire to bring hope to the citizens of Boston that leads me to believe that the Red Sox are contenders this year.
Like any other team, they have their weaknesses that will need to be addressed, but the Sox have showed so far that they are a force to be reckoned with in the AL East.
I would not say they have a strong case for going all the way this season, but I will admit that it is at least a possibility.
It will be a long season for the Red Sox, but their Nation is ready and so is the city of Boston.
Do you think the Red Sox are for real? If so, how far will they actually go this year? Leave your thought and comments below.
Tre' Atkinson. Follow me on Twitter for more discussions on the Boston Red Sox.