15 Hot Starts That Could Lead to First-Time MLB All-Star Selections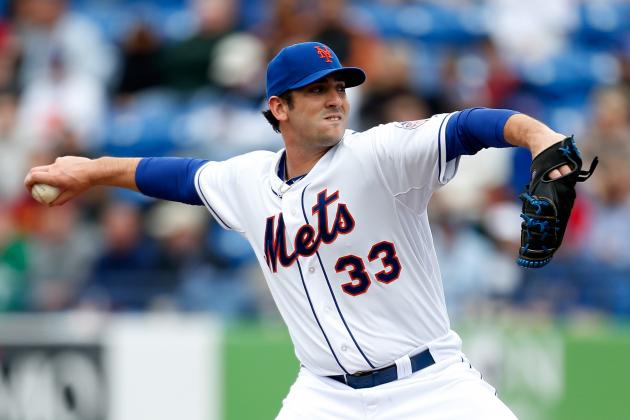 Chris Trotman/Getty Images

Whether it is a young player taking the next step forward or a veteran putting it all together for the first time in his career, making the MLB All-Star team for the first time is a huge honor.
Every season, a number of players unexpectedly turn in big first-half performances and earn their place in the Midsummer Classic.
Here is a look at 15 players who are off to hot starts and could turn that into a first-time All-Star selection come July.
Begin Slideshow

»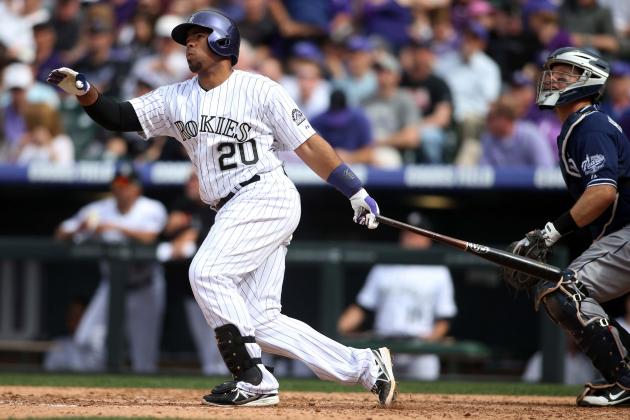 Chris Humphreys-USA TODAY Sports

Early-Season Stats
.306/.333/.551, 4 HR, 13 RBI, 6 R
Summary
Last offseason, the Rockies signed veteran catcher Ramon Hernandez to a two-year deal to help bridge the gap to prospect Wilin Rosario.
Rosario proved more than ready, though, hitting 28 home runs in 396 at-bats and emerging as one of the top offensive catchers in the game as a 24-year-old. Off to a hot start this year, he could be the third NL catcher in the All-Star game behind Buster Posey and Yadier Molina.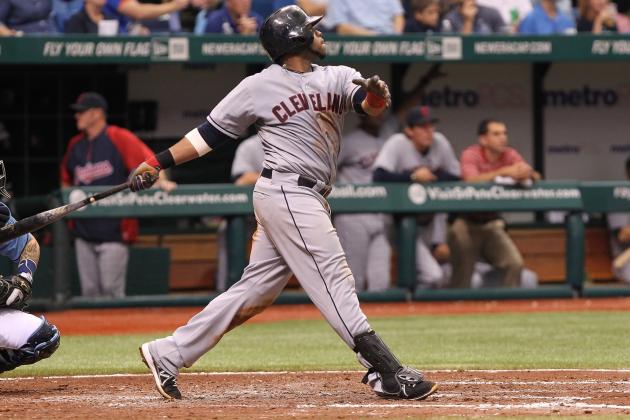 Kim Klement-USA TODAY Sports

Early-Season Stats
.375/.468/.650, 5 2B, 2 HR, 6 RBI, 6 R
Summary
For three years now, Indians fans have been waiting for Carlos Santana to take the next step and emerge as one of the game's top offensive catchers.
He's been an on-base machine throughout his career, but he's just a .251 career hitter and he's yet to tap into his 30-homer potential. A hot start this year may very well be a sign that he's finally turned a corner and is ready to lead the Indians' new-look offense.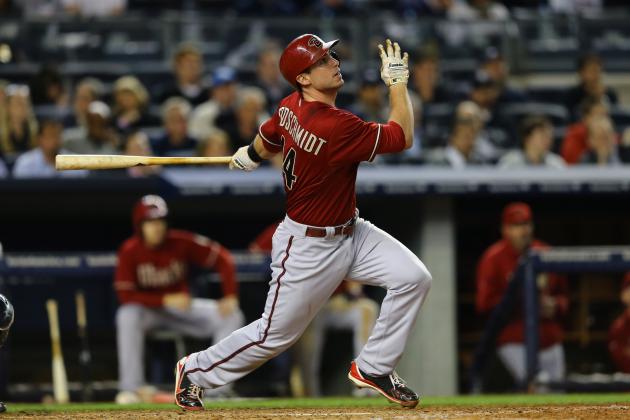 Al Bello/Getty Images

Early-Season Stats
.333/.394/.556, 5 2B, 3 HR, 12 RBI, 12 R
Summary
After a solid 48-game audition in 2011, Paul Goldschmidt took over as the Diamondbacks' everyday first baseman last season, hitting .282 with 20 home runs and 18 steals.
At just 25, he still has plenty of room for improvement, and the Diamondbacks saw enough to lock him up with a five-year, $32 million extension. He appears ready to take the next step towards stardom.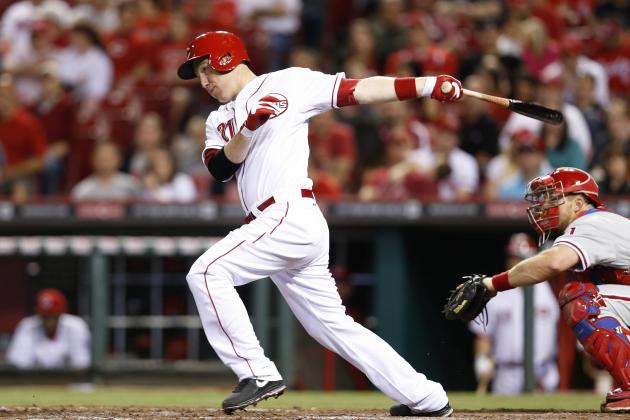 Joe Robbins/Getty Images

Early-Season Stats
.305/.382/.610, 3 2B, 5 HR, 14 RBI, 11 R
Summary
After spending several seasons in the minors as one of the Reds' top prospects, Todd Frazier finally got his chance at regular big league playing time last season when Scott Rolen went down with an injury.
He went on to hit 19 home runs and posted an .829 OPS to finish third in NL Rookie of the Year voting. Now, the 27-year-old is being counted on to be a key run producer in the middle of the Cincinnati lineup.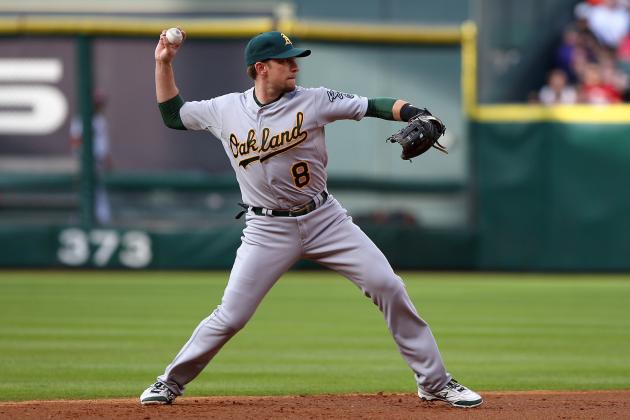 Troy Taormina-USA TODAY Sports

Early-Season Stats
.413/.479/.682, 8 2B, 3 HR, 14 RBI, 14 R
Summary
The A's acquired Jed Lowrie this offseason to solve their complete lack of middle infield production, and he has been a force in the middle of their lineup here in the early going.
The 29-year-old enjoyed a breakout season of sorts last year when he hit 16 home runs in 340 at-bats with the Astros. The former top prospect finally appears to be making good on his potential.
Jamie Squire/Getty Images

Early-Season Stats
.350/.371/.467, 3 2B, 2 3B, 9 RBI, 10 R
Summary
When he was selected with the No. 2 pick in the 2005 draft, few would have guessed Gordon would still be without an All-Star appearance at the age of 29.
However, he's quietly emerged as a fantastic table-setter, with a .298/.372/.478 line over the past two seasons. It would have been nice for him to do it last season, when the game was in Kansas City, but this could be the year Gordon makes his Midsummer Classic debut.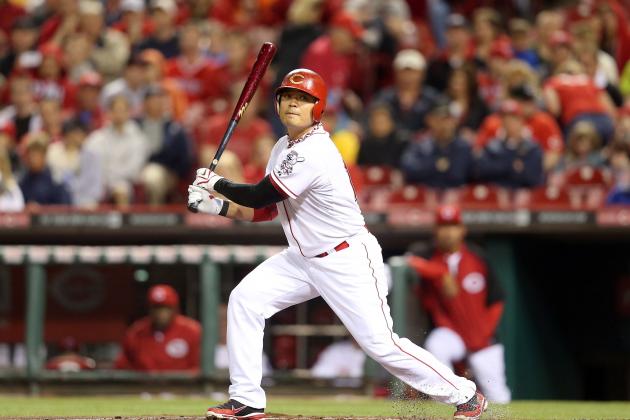 Andy Lyons/Getty Images

Early-Season Stats
.339/.461/.581, 4 2B, 1 3B, 3 HR, 8 RBI, 14 R
Summary
After spending the last seven seasons with the Indians, Shin-Soo Choo was traded to the Reds this offseason to help fill a glaring hole in center field and atop the lineup.
With a .290/.383/.468 career line and a pair of 20/20 seasons, it's somewhat surprising he has never made an All-Star appearance. But if he continues his hot start playing for one of the better teams in the NL, this could be the year.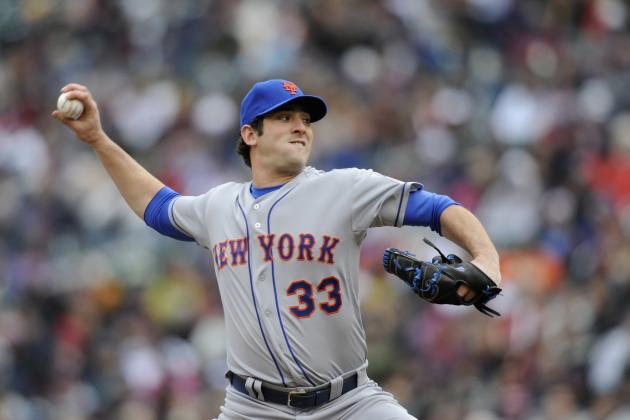 Hannah Foslien/Getty Images

Early-Season Stats
4 GS, 4-0, 0.93 ERA, 32 K, 29 IP
Summary
The way he's going right now, Matt Harvey may wind up starting the All-Star game for the National League, as he's been nothing short of phenomenal to open the year.
The 24-year-old out-dueled Stephen Strasburg on Friday for his fourth win, and he's allowed just 10 hits in 29 innings of work so far this season. Viewed as the Mets' ace of the future when he was taken with the No. 7 pick in the 2010 draft, the future appears to be now.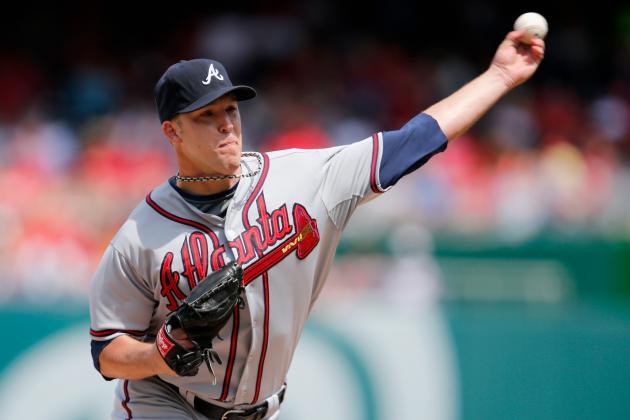 Rob Carr/Getty Images

Early-Season Stats
3 GS, 3-0, 0.00 ERA, 20 K, 20.1 IP
Summary
After an up-and-down start to his career that saw him put up a 4.48 ERA over his first six seasons, Paul Maholm has been a different pitcher of late.
Since the start of 2011, the left-hander is 22-25 with a 3.46 ERA. He's been nearly untouchable in the early going this year, without an earned run allowed through his first three starts. Atlanta is the best team in the league right now, and it could send a ton of players to the All-Star game—Maholm included.
USA TODAY Sports

Early-Season Stats
3 GS, 3-0, 1.00 ERA, 20 K, 18 IP
Summary
The top pitching prospect in the game entering 2012 (h/t Baseball America), many expected Matt Moore to be an immediate ace for the Rays last year.
As a result, his 11-11 record and 3.81 ERA were somewhat of a disappointment.
The 23-year-old has been fantastic through his first three starts this year, though. He's pitching like many expected him to last year.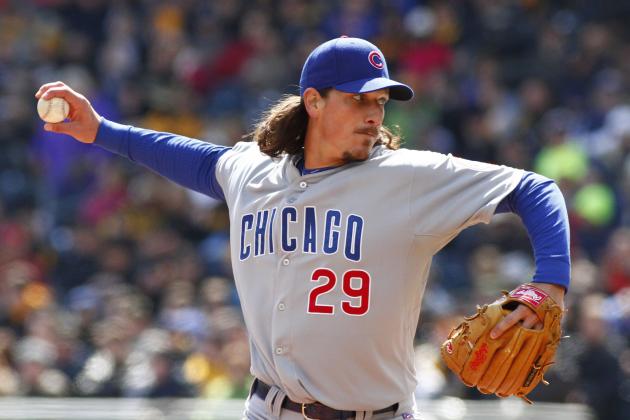 Justin K. Aller/Getty Images

Early-Season Stats
4 GS, 1-3, 3.38 ERA, 31 K, 26.2 IP
Summary
The win-loss record is not going to look great pitching for a subpar Cubs team, but there is little doubt Jeff Samardzija has emerged as a frontline starter since the beginning of last year.
His strikeout numbers are impressive, and he should be able to improve on the 3.81 ERA he posted in a breakout season last year. The Cubs will need a representative, and while Starlin Castro remains a likely candidate, Samardzija may very well join him as an All-Star this season.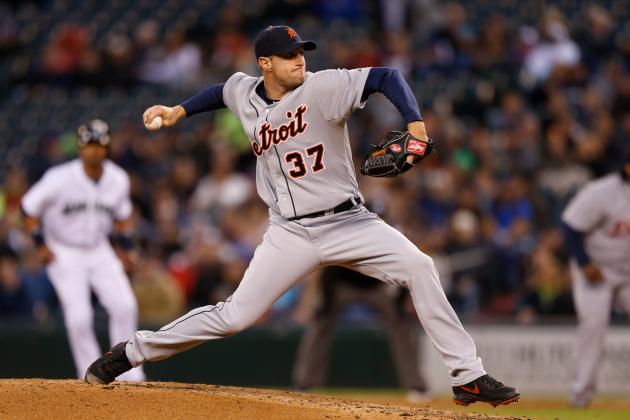 Otto Greule Jr/Getty Images

Early-Season Stats
3 GS, 1-0, 2.84 ERA, 30 K, 19 IP
Summary
After another rocky first half last year, in which he continued to flash ace potential but battled inconsistency, Max Scherzer was a different pitcher in the second half, going 8-2 with a 2.69 ERA.
He finished the season 16-7 and led the league with an 11.1 K/9 mark, fanning 231 batters in 187.2 innings of work. The swing-and-miss stuff has been there again this year, and he's given the Tigers a legitimate second ace alongside Justin Verlander.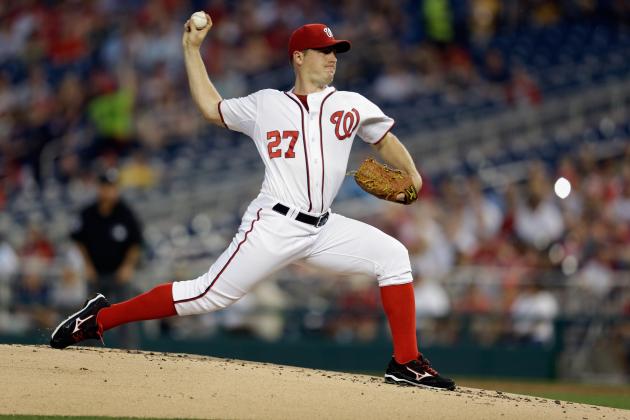 Rob Carr/Getty Images

Early-Season Stats
3 GS, 3-0, 2.45 ERA, 11 K, 22 IP
Summary
Brought along slowly in his first year back from Tommy John surgery in 2011, Jordan Zimmermann was turned loose last year and he went 12-8 with a 2.94 ERA over 195.2 innings of work.
He doesn't get the attention that teammates and fellow starters Stephen Strasburg and Gio Gonzalez do, but he has quickly emerged as one of the best starters in the National League. The 26-year-old is going to be an All-Star at some point, and this seems like as likely a season as any for him to make his debut.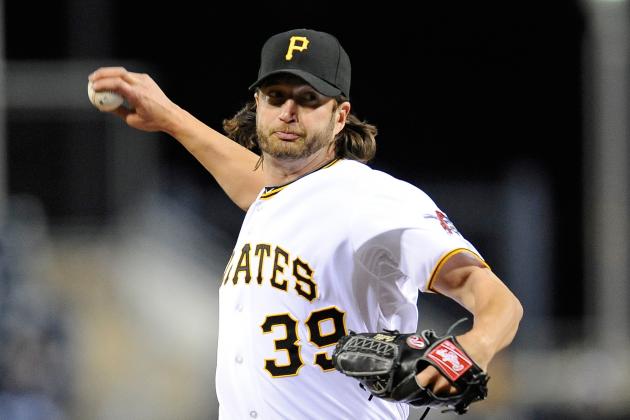 Joe Sargent/Getty Images

Early-Season Stats
7 G, 5-for-5 SV, 0.00 ERA, 8 K, 6 IP
Summary
Entering the 2011 season, Jason Grilli was a 34-year-old middling relief pitcher with a 4.74 career ERA who was coming off of a knee injury that cost him all of the 2010 season.
However, his career has taken a complete 180 since he joined the Pirates. He's posted a 2.76 ERA and struck out 127 batters in 91.1 innings over the past two seasons. Now the closer in Pittsburgh, he seems like a prime candidate to make a late-career All-Star debut.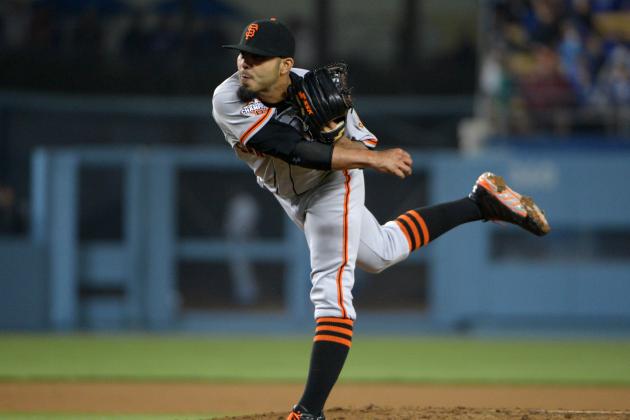 USA TODAY Sports

Early-Season Stats
8 G, 7-for-8 SV, 2.35 ERA, 12 K, 7.2 IP
Summary
Few teams could handle losing an All-Star closer like Brian Wilson, but the Giants are one of them. They didn't miss a beat when he was lost for the season early last year, and Sergio Romo was a big reason for that.
The longtime setup man converted 14 of his 15 save chances after taking over ninth inning duties and was a perfect 4-of-4 in the postseason. Now in his first full season in the role, he continues to rack up the saves and put up impressive peripheral numbers.