Phil Mickelson at Masters 2013: What He Must Do to Bounce Back from Poor Showing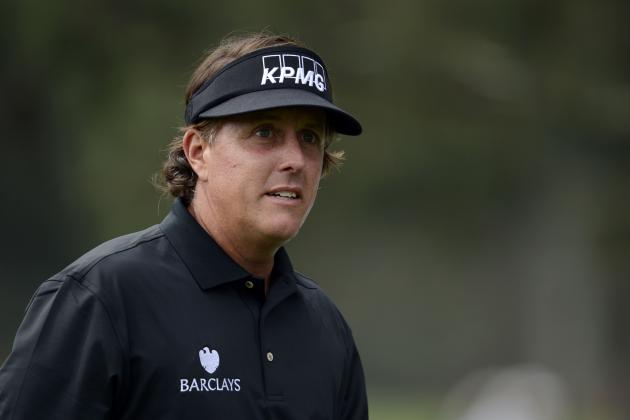 Jack Gruber-USA TODAY Sports
Phil Mickelson is very disappointed with his Masters performance.
One thing that cannot be disputed in the aftermath of the 2013 Masters is this:
Phil Mickelson was never a factor.
He loves the Masters. He loves Augusta National Golf Club. He's won three green jackets there.
But he never lost on a golf course like he did this past weekend.
Here are five things Lefty will need to do to bounce back.
Begin Slideshow

»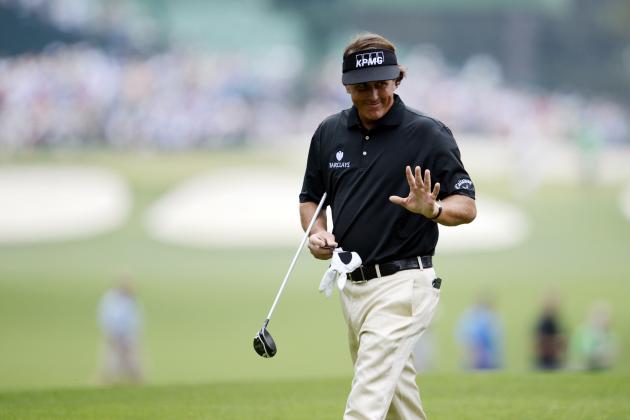 Jack Gruber-USA TODAY Sports
Houston is OK, but San Antonio is not?
Phil Mickelson made a big deal about not being able to prepare for the Masters in the manner he had in previous years because he had an off-weekend between it and the Shell Houston Open.
"I've got to look at that because the things I did this week to get ready I just wasn't as mentally sharp as I need to be," he said, "and I've got to find another way to get ready for big events if I'm not able to compete the week before."
Here's a question: Was Mickelson aware that even though the event in Houston had been moved a week earlier, there was a PGA Tour event, the Valero Texas Open, directly in between?
It wasn't like they sneaked the Texas Open onto the schedule at the last minute.
He knew it was being held from the time the schedule came out and could have easily switched from Houston to Valero. Then he'd have been playing the week before the Masters.
Obviously, it was Houston or bust for Mickelson.
This seems to be another instance of Mickelson over-thinking things.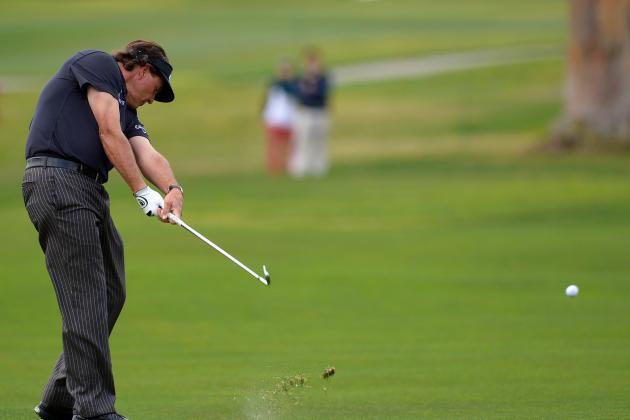 Jake Roth-USA TODAY Sports
Phil Mickelson's iron play doomed him at the Masters.
Normally when Mickelson goes bad, fingers can quickly be pointed in the direction of his driver. Or in the 2013 Masters, that would be his "Frankenwood," the combination 3-wood and driver Mickelson put into play. But it worked fine, as he hit an astonishing 71 percent of the fairways over four days.
No, this time the culprit was his irons. Excluding the first round, in which he shot a one-under par 71, Mickelson hit just 30 of 54 greens the last three days.
Now that's fairly shocking, considering he's ranked 30th in the greens in regulation category, hitting 69.12 percent in regulation on Tour.
That has to be troubling for Mickelson and his fans, but he'll have a couple weeks to work on it before returning to tour competition at the Wells Fargo Championship.
Jack Gruber-USA TODAY Sports
Phil Mickelson just hasn't been as sharp as he was.
Based on performance alone, there is little to find fault with in Phil Mickelson's career.
He's won $69,409,378, won 41 times on the PGA Tour, won four major championships and is in the World Golf Hall of Fame.
He's very much like Arnold Palmer was in terms of his interaction with his legion of fans, signing endless numbers of autographs.
But since his diagnosis of psoriatic arthritis in mid-2010, it's just not been the same Phil Mickelson out there.
Since that time, he's finished 50th or worse seven times. That's a lot for a guy of Mickelson's pedigree.
No conclusions are being jumped to, but at age 42 and with psoriatic arthritis, what we're seeing at the moment could be a portent of things to come.
His performances in winning the Waste Management Phoenix Open and finishing third in the WGC-Cadillac Championship would indicate otherwise.
Certainly not saying he's on the way out, but maybe expectations need to be adjusted for the big Lefty.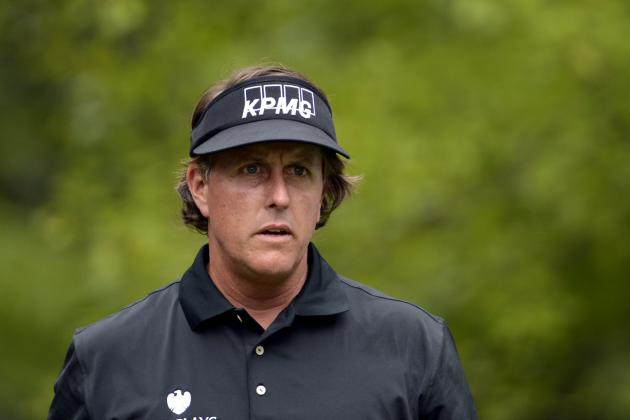 Jack Gruber-USA TODAY Sports
Phil Mickelson has plenty to work on before playing again.
Obviously, there are things to work on in his game as Phil Mickelson begins his long-term preparations for the U.S. Open at Merion in June.
That list would begin with his iron play, which obviously was a major part of his downfall.
Considering the guy typing this is a double-digit handicapper, this might seem a bit preposterous, but maybe as he works the next couple weeks, he could think about simplifying those iron swings.
Get the ball back on the middle of the clubface and give the all-world short game and putting a chance.
Golf is an evolving game, and maybe Mickelson is on the verge of having to do some evolving.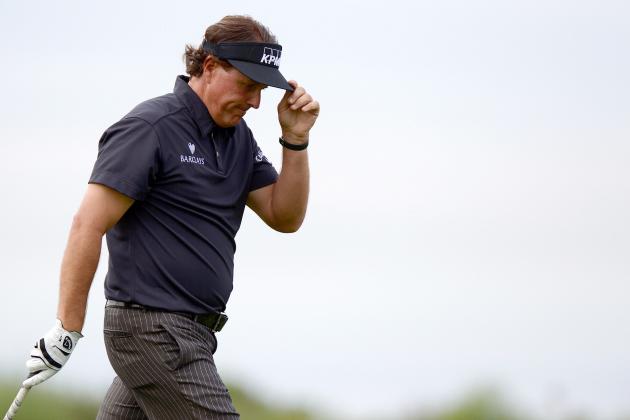 Jake Roth-USA TODAY Sports
Phil Mickelson needs to move on quickly from the Masters.
Like a placekicker in football or a goaltender in hockey, golfers at times need short memories, too.
Phil Mickelson admits he had a lousy Masters year, the second-worst score he's ever posted at one of his favorite places in the world.
"This is disappointing for me in that this is my favorite place in the world to play," he said after Sunday's round. "This is my favorite tournament and the one I look forward to the day after it ends. And to perform like this is disappointing."
If that were, indeed, the reason (a bad week) for his play, then he needs to file it away somewhere and forget about it.
http://www.washingtontimes.com/news/2013/apr/14/masters-2013-phil-mickelson-posts-worst-finish-200/