Nebraska Football: Power Ranking the Cornhuskers' 2013 Road Trips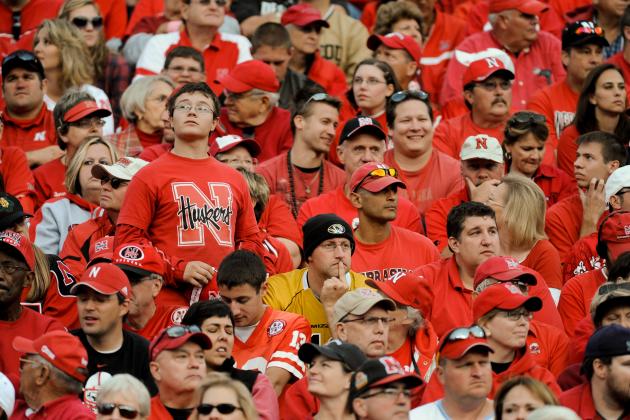 Eric Francis/Getty Images

For Nebraska football fans, the end of spring practice means it is time to turn attention immediately to the upcoming football season. Sure, it's a long four months until Nebraska tees it up against Wyoming on August 31. So the Children of the Corn need something to occupy their summer.
And what better way to do so then plan a road trip to follow the Huskers? With only four road games in 2013, road trips will be a little scarcer for Nebraska than in most years. So it is even more important, at a time of scarce resources, to plan ahead and get the most value for your vacation dollar.
Here, then, are Nebraska's four road trips, power ranked from worst to first. In power ranking road trips, I took into account not only the difficult of the trip and how much outside of football there was to do at the destination, but balanced with that how exciting and important the game likely will be for Nebraska.
Start your planning now, and there are instructions at the end of the article should you care to donate any frequent flyer miles to a certain particularly smart and handsome analyst …
Begin Slideshow

»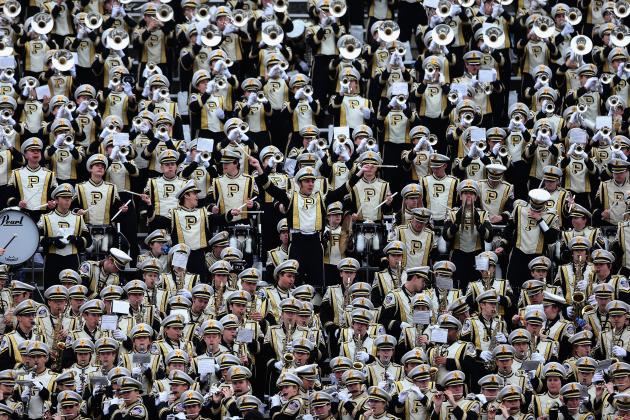 Ronald Martinez/Getty Images

Of all the road trips Nebraska fans will be considering in 2013, Purdue is easily the weakest. At 622 miles from Lincoln, West Lafayette would be a formidable drive. And while the town is within a two-hour drive of both Indianapolis and Chicago, the distance would still make it challenging to include trips to either city for side adventures.
Plus, with no disrespect intended to the Boilermakers, Ross-Ade Stadium is not one of the historic marquee college football destinations on a fan's bucket list.
Don't get me wrong, Purdue isn't a bad road trip. In other years, it might be higher on the list. But in a year where Nebraska only has four road games, the Boilermakers end up as the caboose.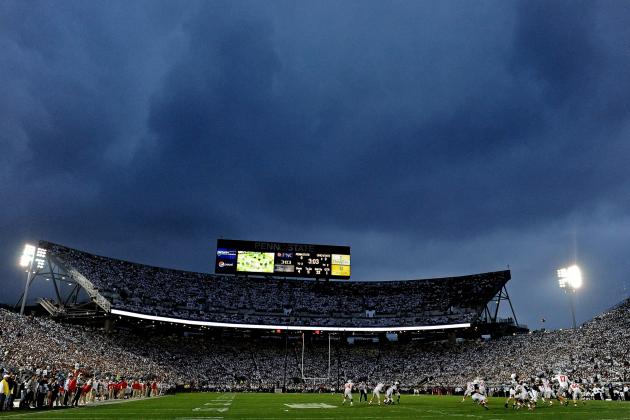 Patrick Smith/Getty Images

Everything about the football around Penn State is amazing. Beaver Stadium is beautiful, huge and an electric atmosphere to watch a football game in.
And Happy Valley is a quintessential college town, providing a unique and Penn State-centered experience for visitors.
So why is Penn State so far down on the list? Because it is so hard to get to. Travelers have to fly into either Pittsburgh or Philadelphia, then drive for hours and ultimately traverse a two-lane highway to get to the stadium. Win or lose after the game, don't be in a big hurry if you're staying anywhere outside of Happy Valley.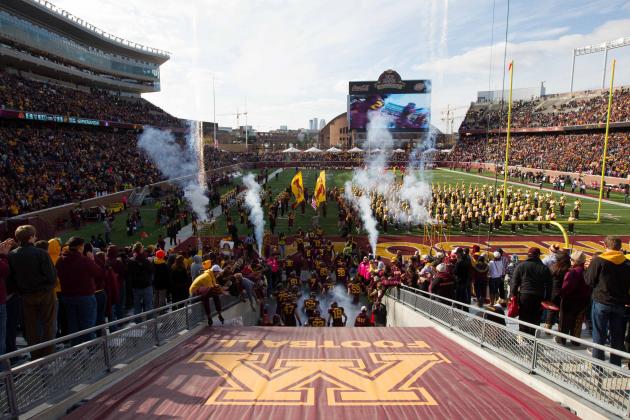 Brace Hemmelgarn-USA TODAY Sports

The Golden Gophers have a long and storied history in college football, claiming all or a part of seven national championships. Unfortunately for Minnesota fans, those championships were won between 1904 and 1960. Since then, Minnesota football has been much more doormat than dominant.
But in 2009, the Gophers moved from the Metrodome to TCF Bank Stadium, an outdoor field with a beautiful view of the surrounding city. And the school is located in Minneapolis, a truly underrated travel destination with much to do and see.
Being a drivable distance from Lincoln, located in a large city with plenty to do and ample lodging, and having a gorgeous stadium with tickets likely to be available, look for Minnesota to be most Nebraska fans' road trip of choice in 2013.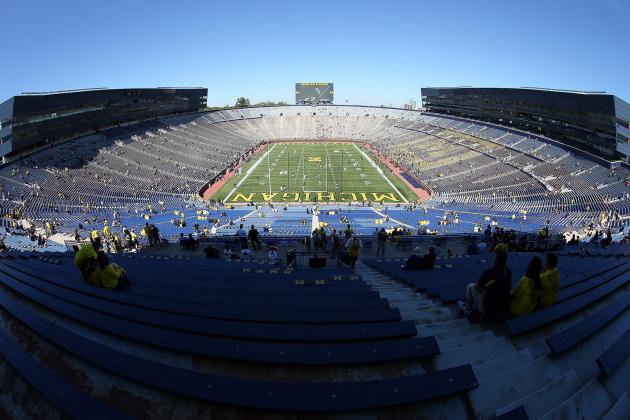 Dave Reginek/Getty Images

When ranking the road trips, you have to balance the game to be seen with the amenities of the destination and the logistics of the trip. Ann Arbor, 743 miles from Lincoln, is a drive that would scare off all but the hardiest of Husker road-trippers.
But if you fly in, you get to experience a unique college town atmosphere and see a game at one of the true cathedrals of the sport. Michigan Stadium, the Big House, holds 107,501 fans. And seeing the Wolverines take the field to one of the great fight songs in the country while touching the Go Blue banner is a sight that should be on every college fan's bucket list.
Add in the fact that Nebraska and Michigan could likely both be undefeated and ranked in the top five going into the game, and Ann Arbor becomes the gold star destination for the Children of the Corn in 2013.
If you'd like to contact Patrick to schedule an interview, provide feedback or get advice on which type of chocolate goes best with fresh fruit (spoiler alert: dark), send an email to patrickrunge@gmail.com.
Or, you could always...Follow @patrickrunge.