Seattle Mariners: 5 Biggest Barriers Standing in the Way of a Division Title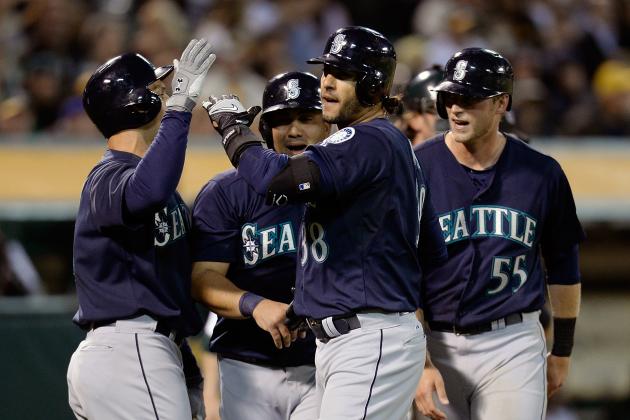 Thearon W. Henderson/Getty Images

Can the Seattle Mariners win the division in 2013? Yes.
Will the Mariners win the division in 2013? That depends on a lot of different factors.
Let's just say that winning the American League West is not going to be a simple task. Baseball is one of those sports where certain franchises can win even if the odds are against them. The Astros probably aren't going to win the division, but the M's could.
Granted, the Mariners really aren't expected to win this year. Many of the standard prognosticators picked Seattle to finish either third or fourth in 2013. The general assumption seems to be that if the Mariners are going to make some noise, it will be in 2014 or 2015.
Still, the Mariners do not have to look any further than the Oakland A's to realize that a small-market team with a lesser payroll can put it all together and become a dangerous underdog.
Yet the obstacles remain for the Mariners. Here are five barriers standing in the way of a division title for the Seattle Mariners.
Begin Slideshow

»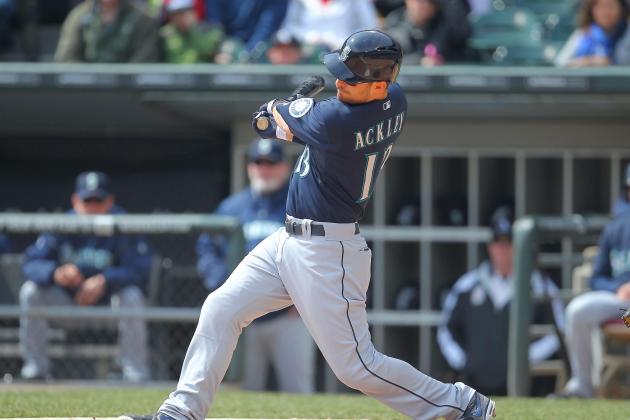 Dennis Wierzbicki-USA TODAY Spor

So far, Michael Morse is doing his job with a .310 average, five home runs and eight RBI through April 7. The same goes for Franklin Gutierrez, who has chipped in a .304 average, two homers and six RBI.
Kendrys Morales started a little slow but is now hitting .280 for the year. Hopefully that will continue.
Then there are the rest of the starters. Kyle Seager, Justin Smoak and Jesus Montero are all hitting under .200 for the season. Dustin Ackley is mired in a horrible slump, starting the 2013 season with a dreadful 1-for-20 stretch.
Jason Bay and Raul Ibanez are providing very little off the bench.
This offense has potential, but if the Mariners are going to win the division, they will need to have some consistent hitting. The key word is "consistent."
Seattle does not have to hit .300 as a team. A .250 average would be very respectable. Obviously fans are hoping for higher than that, but considering the fact that the Mariners have been at or near the bottom of many offensive categories for the last few years, a .250 average might be welcome.
Ackley is a major concern right now, particularly since he was at one point going to bat leadoff. To win, the Mariners must hit.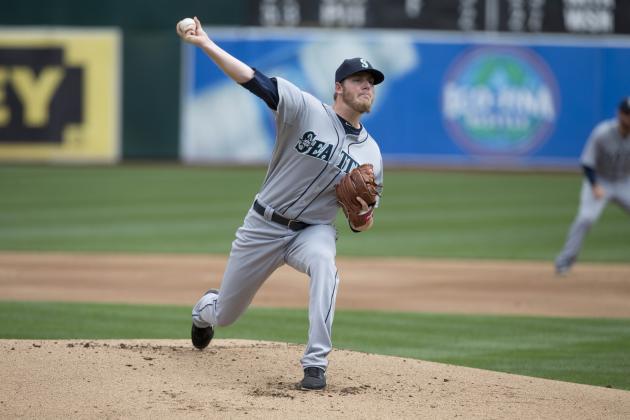 Jason O. Watson/Getty Images

How about this for a telling statistic?
Through April 7, Felix Hernandez and Hisashi Iwakuma have identical ERAs of 2.57 for the season. Joe Saunders, Brandon Maurer and Blake Beavan are all sitting with 9.00 ERAs for the year.
Unfortunately, this has so far been the story of Seattle starting pitching. The King and Iwakuma have been solid. The other three have been a bit shaky.
Saunders is a veteran and may just need a bit of time to develop chemistry with his new catcher. Maurer may shake off his first-start jitters and remind everyone why he was selected for the rotation out of spring training. Beavan might have a similar experience to Maurer and realize that there are plenty of other guys waiting to take his spot.
The Mariners are still a team that is going to win with pitching. Yes, the offense may be better, but if Seattle wants to contend this year, it will have to be on the strength of the starting rotation and the stingy bullpen.
Success in 2013 will be about the back end of the rotation figuring some things out.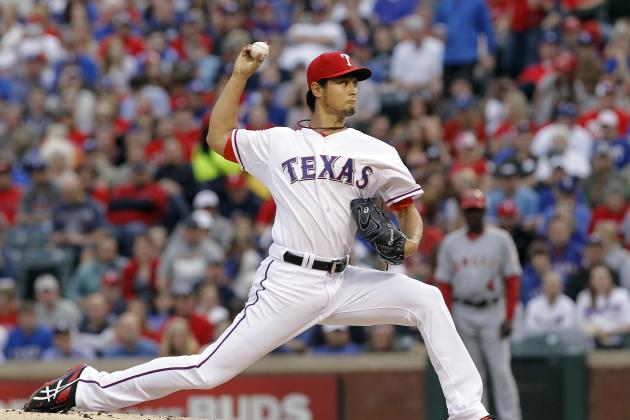 Brandon Wade/Getty Images

It may be a little early to predict which division will be the toughest in baseball. Still, it is fair to suggest that the Mariners will have at least three teams that could be ahead of them in the American League West.
Again, it isn't quite fair to suggest that the Houston Astros will be a non-factor in 2013. However, their roster is fairly thin and they are more than likely to be very deep in the cellar.
What do the Mariners have to overcome in the 2013? First of all, Yu Darvish and the Texas Rangers. Then, a Los Angeles Angels team that could have a very formidable lineup with Albert Pujols, Mike Trout, Mark Trumbo and Josh Hamilton.
Lest we forget, the low-payroll Oakland A's won the division in 2012 and could again find success this season. Oakland success could conveniently provide baseball leadership with a reason to avoid the dreaded salary cap discussion.
Hopefully the Mariners will find Safeco Field to be a welcome place to play in 2013, because hosting each of these franchises is going to be difficult.
The road to a division title will include tough stops in Oakland...and Anaheim...and Arlington.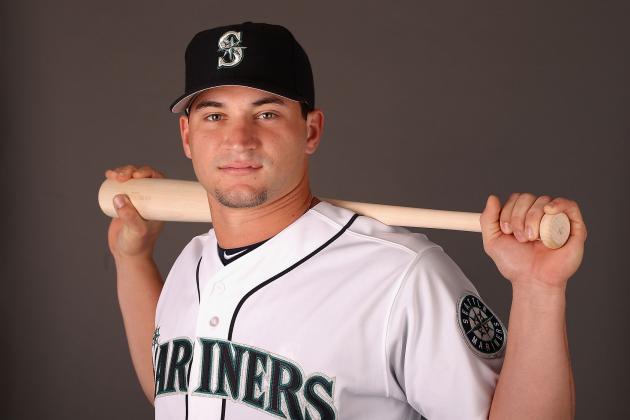 Christian Petersen/Getty Images

Will veteran play lead to a division title for the Mariners? Perhaps, but this is still a team with a lot of young talent.
What might be a barrier to winning for this team? A general lack of young, exciting star power.
If the Mariners are going to win the AL West, they may need a spark of some sort. They need one of their highly touted youngsters to grab the spotlight, be an inspiration and draw some attention to this long-ignored franchise.
Will that be Mike Zunino? Nick Franklin? Taijuan Walker? Danny Hultzen?
Or, will it be a name that is not currently on the list of "hot" Seattle prospects? Only time will tell.
Do the Mariners have a Mike Trout in their lineup or their farm system? A Giancarlo Stanton? The top prospects for the Mariners may be in different areas, but the point is that Seattle could use a little celebrity.
Without a spark, this team may just smolder all season long.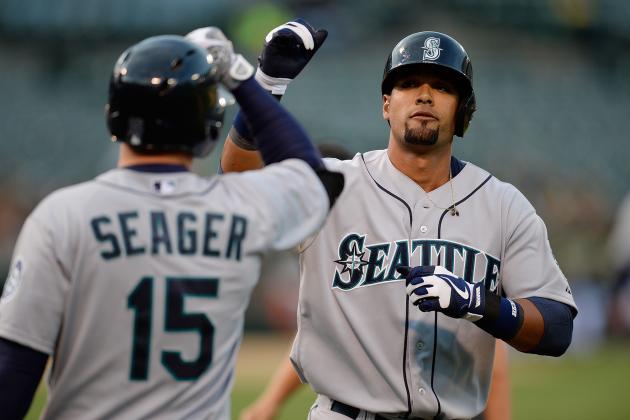 Thearon W. Henderson/Getty Images

It may sound a little cliche, but this team has to believe that they can be a winner. There has to be a confidence, a swagger and a sense that every contest is a winnable game.
How does that occur? Obviously it would help for Seattle to start out strong. It would be nice to have fan support, a successful homestand and consistent performances up and down the lineup.
Mostly though, a winning attitude has to be a mental thing for this team. You never really know what goes on inside the heads of players and if they simply accept losing in certain situations.
The reality of the Mariners is that they have, at times, turned into the forgotten franchise of Major League Baseball. There are the predictable jokes about the rain and the geographically incorrect belief that Seattle is the farthest outpost in the world of professional sports destinations.
To win the division, the Mariners must believe that they can win the division. Why? Because they can.