The Biggest Questions for Tennessee Titans Heading into 2013 NFL Draft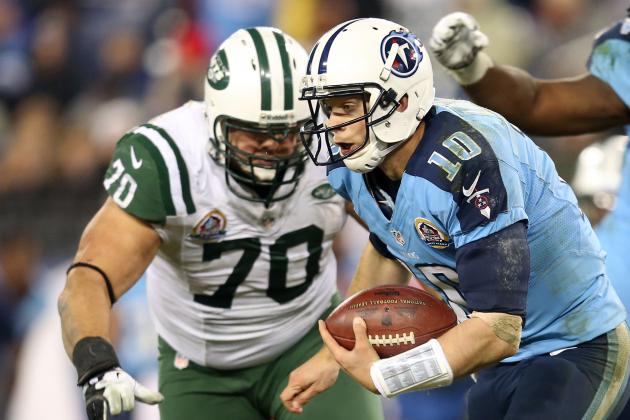 Andy Lyons/Getty Images

There hasn't been a lack of activity on the part of the Tennessee Titans this offseason, and with all of that activity comes a ton of unanswered questions.
Additions like Andy Levitre and Delanie Walker were solid moves, but there many questions that still need solutions in the draft.
The draft is just a few weeks away and the Titans will need to answer these critical questions to make sure next season turns out better than last season.
Begin Slideshow

»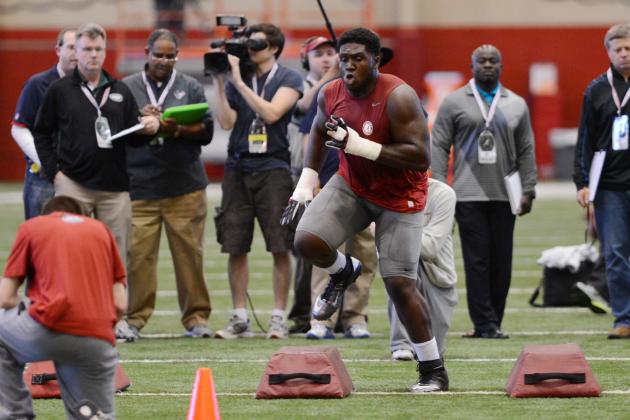 Kelly Lambert-USA TODAY Sports

The Titans can go so many ways with their first pick in the draft, which is 10th overall.
It's looking more and more likely that the Titans will beef up their offensive line even more by taking Chance Warmack or Jonathan Cooper.
Both guys will solidify the offensive line and increase Jake Locker's chances of developing into a reliable quarterback next season.
For the sake of Locker developing into the Titans' franchise quarterback, offensive line is still the most important need for the Titans to consider with their first pick.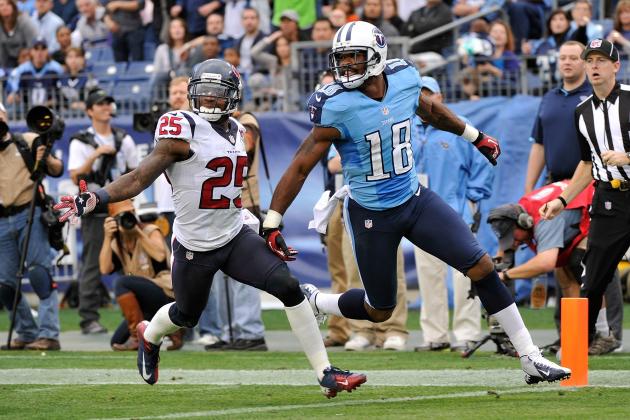 Frederick Breedon/Getty Images

This is another question that is vital if Locker is going to improve into a more reliable quarterback in 2013.
The Titans have plenty of decent receivers that are always capable of turning in a solid performance, but they still lack that deep threat.
It's still hard to trust Kenny Britt despite all of the talent he brings to the table. If he could stay out of trouble and keep this mind focused on football, then the Titans have their deep threat.
Both Nate Washington and Kendall Wright are strong second options for Locker, but do the Titans need to maybe draft another receiver?
After those three receivers, the Titans are pretty thin at the position.
With the Titans being so busy in free agency, they have more freedom with their draft picks. Drafting a receiver wouldn't be a terrible idea.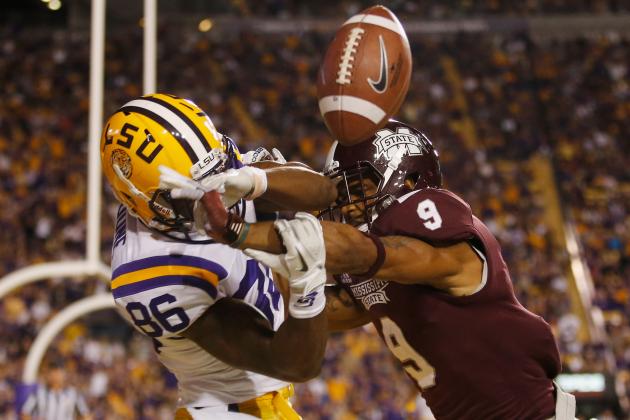 Chris Graythen/Getty Images

Somewhere in the draft the Titans will need to get a cornerback, and it will need to come in the first three rounds if they're going to get one that can start in the near future.
Alterraun Verner is heading into his final year of his contract, and odds are the Titans won't pay him if they're smart. He's played well at times, but he's not worth a hefty contract if he expects one next offseason.
Once again, all of the activity in free agency gives the Titans some wiggle room with their draft picks. They need to get a highly-regarded cornerback to add some depth in the second round.
Darius Slay is a player who is very physical, has great speed and is strong against the rush as well. The Titans need to jump all over him if he falls into their grasp in the second round.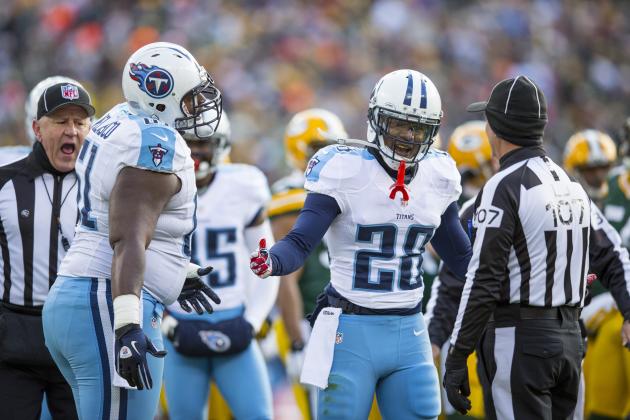 Tom Lynn/Getty Images

Chris Johnson is the unquestioned starter for the 2013 season, but what about after that?
The Titans added Shonn Greene in free agency and it has a few players scratching their heads, including Johnson himself.
Greene will be a positive addition for the Titans when it comes to getting tough yardage, but the Titans need to figure out if they need an insurance plan if things with Johnson go in the wrong direction.
There will be plenty of viable running backs to choose from in the draft if the Titans decide to get a backup plan in place.
Johnson is their man for now as long as a backup plan is put into place.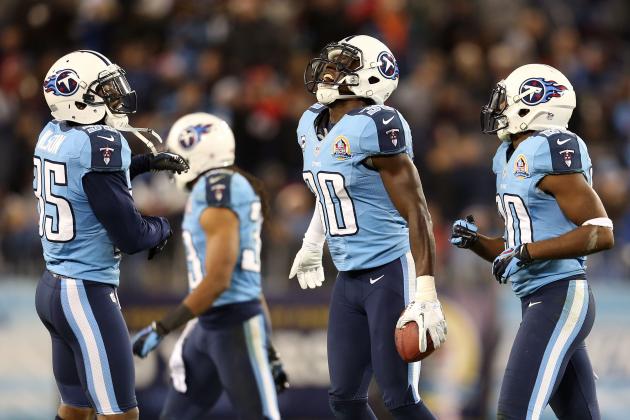 Andy Lyons/Getty Images

Depth became a major issue last season and played a big part in why the Titans stumbled to a 6-10 record, and now it's a make or break situation for Mike Munchak.
The Titans have addressed a lot of their major holes through free agency, but they're still thin at numerous positions.
It wouldn't hurt for the Titans to look into maybe getting a pass-catching tight end in the later part of the draft. Delanie Walker and Craig Stevens are more of blocking tight ends, and Taylor Thompson still hasn't proven himself to be a reliable option.
The Titans are also are couple injuries away from being in serious trouble at defensive end and offensive tackle. These are all position that need depth added to handle all of the injuries that are inevitable.
If the Titans can be smart in adding some depth at key positions in the draft, then 2013 could prove to be an exciting year for Titans fans.