Most Difficult Decisions Facing Philadelphia 76ers This Offseason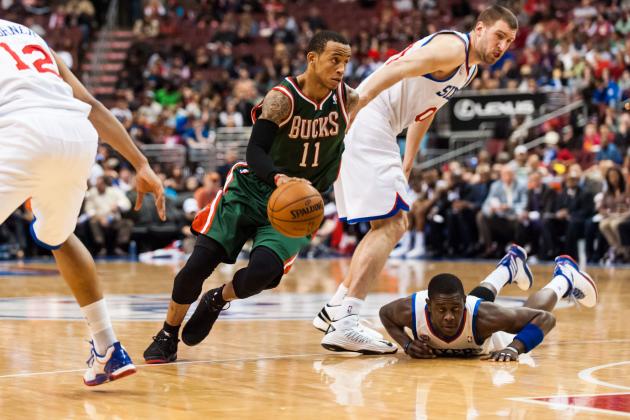 USA TODAY Sports
This season found the Sixers falling flat on their face. However, this summer's decisons will determine how quickly they can get back on their feet.
After attempting to hit the green on the first swing and repeatedly ending up in the drink, we can officially call a mulligan on the season for the Philadelphia 76ers.
This offseason, however, will go a long way to determine if the next campaign will be full of birdies or just more bogeys.
So therefore, before the coaches and players finish off a forgettable year and go golfing, it's time to tee off on the toughest decisions facing the team heading into the summer.
Begin Slideshow

»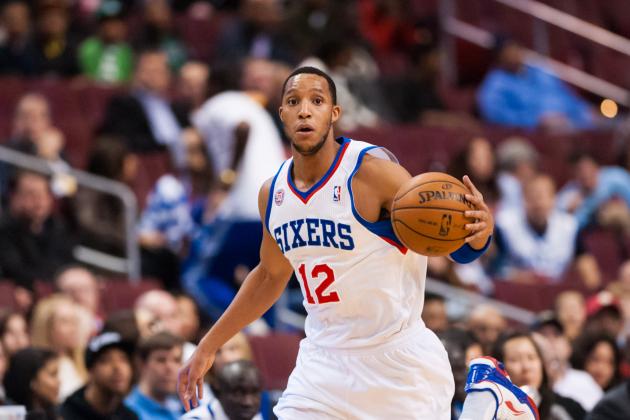 USA TODAY Sports

True, in each of his three years, Evan Turner has shown improvement in his game. But not enough. Occasionally, he'll show flashes of brilliance and display a skill set few others in the league can match. But again, not enough.
For the cost of a former No. 2 overall pick, the verdict is still out on whether the Sixers will ever see a complete return on their investment. But if they feel they may not, Turner's trade value may never be higher than what it will be this summer.
Sitting on the final year of a contract that will be paying him a very reasonable $6.7 million next season, management needs to either extend ET or get something back for him. Because, considering his apparently fragile psyche, being a lame duck heading into 2014 doesn't seem to be conducive to success for either party involved.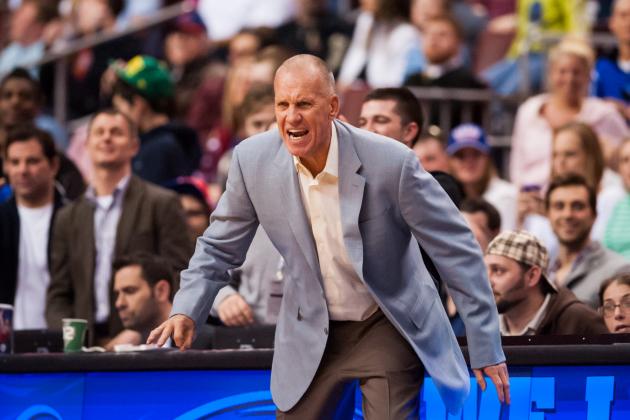 USA TODAY Sports

For many reasons, it's not fair to judge the job Doug Collins has done as coach this year. Shorthanded from the start and dealing with a bunch of mismatched parts that never equaled a whole, it's impressive enough that he hasn't yet gone into an alcohol-induced rage resulting in carefully monitored psychiatric care.
That said, the moves he has made have been head-scratching at times and outright maddening at others. Inconsistent rotations and minutes distributed have seemed to boggle the players and fans alike. His refusal to allow his young players—notably Arnett Moultrie—to develop remains the elephant on the court.
And he is, in fact, approaching that time in his coaching tenure when either he burns out, his players do, or both. In fact, by watching some of his postgame press conferences, the signs are certainly already there.
As he enters year four of his tenure, the Sixers find themselves basically back to where they were when Collins was first hired. Again, not necessarily DC's fault, but at this point in the rebuilding process, do they want to stick with him or start fresh?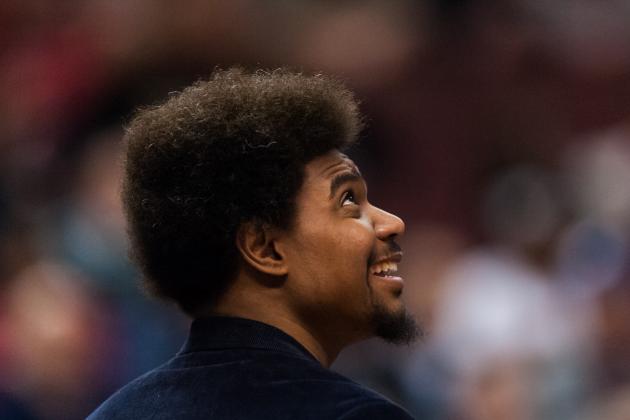 USA TODAY Sports

It's a question that's been asked essentially from the moment they traded for him. Unfortunately, unless he decides to simply retire or one of his legs happens to fall off during rehab, whether to keep Andrew Bynum around—what seemed like a no-brainer at first—is now excruciatingly tough to answer.
On one hand, it would be nice to try and find a way to justify how much was sacrificed to bring him to Philly. On the other, when you've already gone all in at the table, it's not the best time to sink even deeper by mortgaging off the house and your firstborn as well.
A best-case scenario could be resigning him for an incentive-laden contract that goes a year or two with a team option to boot. The reality of it is that there is sure to be a team willing to make an even ballsier gamble for him, even without seeing him set foot on the court first.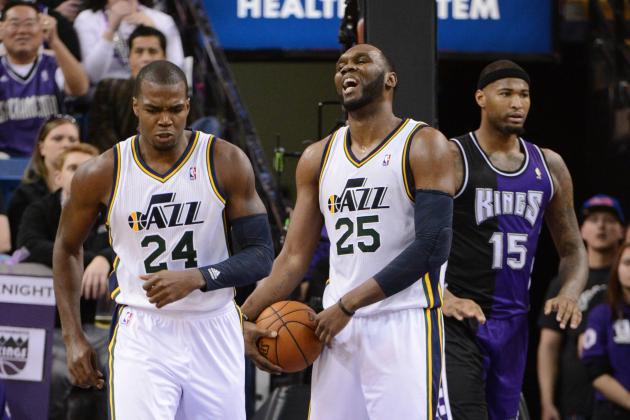 Kyle Terada-USA TODAY Sports

This summer looks to be yet another extreme makeover for the Sixers, as only eight players remain signed past this season. Sadly, Kwame Brown is one of them. Even so, it leaves them with a nice chunk of cap space to go on a bit of a spending spree, especially if they move on from the Bynum Debacle (yes, it has an official title now).
However, the problem is twofold:
(1) Is there a free agent out there worth signing to a hefty long-term contract? Is someone like Al Jefferson (often suspect on defense) or his current teammate Paul Millsap (good but certainly not franchise-changing and will probably be significantly overpaid) that guy?
(2) And if they determine one of them—or someone else—is worth it, will the feeling even be mutual?
If management does decide to hold on to its money, there are a few more intriguing names to hit the market in 2014 but, again, it's never a safe bet to plan that far ahead in the future when even the present is a crapshoot.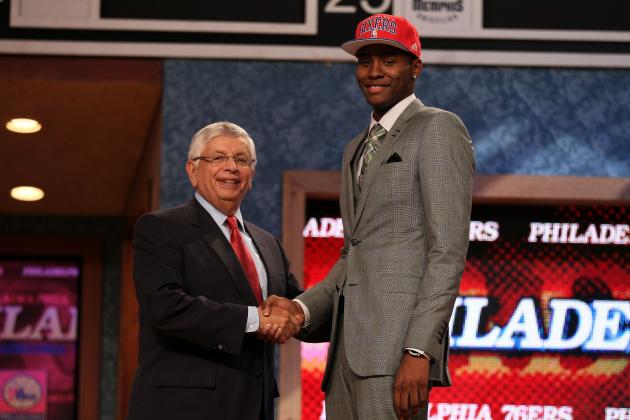 Elsa/Getty Images

And all of the aforementioned lead to the question of whom to draft.
If Bynum goes, a large hole remains at center—literally. If Collins stays and decides to continue to stifle Moultrie's progress, a power forward who can box out and rebound would be nice. If Turner's traded, there's now a void when it comes to inconsistent, sulking swingmen.
And even if he stays, the only other guards still on the payroll are Jason Richardson (who's currently dealing with a career-threatening injury) and Jrue Holiday. That's it.
The biggest dilemma, though, may be that the Sixers are currently in No Man's Land when it comes to draft positioning with an upcoming class that's not exactly teeming with can't-miss prospects. And since it may be too late to tank it the rest of the way, let's hope management brings an especially lucky charm to the lottery. Is Pat Croce available?