Toronto Blue Jays: 5 Biggest Spring Training Busts of 2013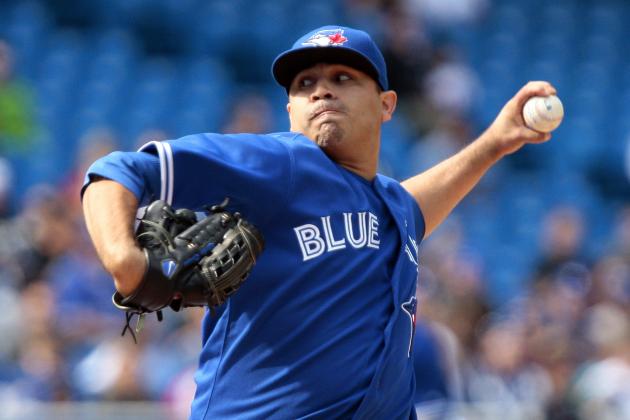 Abelimages/Getty Images

It really depends on who you talk to when the topic is Spring Training.
Many believe that it means nothing. Many believe it can be a sign of things to come.
Many believe that they don't know what to believe.
Spring training to me is completely unique to the player. There are some players who always struggle in spring training only to come out and have a great year. For example, Tim Lincecum has a career 5.59 spring training ERA.
However, for many players it is indicative of the season they are going to have. Many players had a strong spring and continued it on throughout the regular season.
Let us put it into the context of the Blue Jays.
This article looks at the five Blue Jays who really had a terrible spring.
Let's get after it.
NOTE: I define a bust as someone who did not come close to meeting expectations and as a result it could negatively impact their projected place on the team. For example, I don't consider Dickey's 9.00 spring training ERA to be a bust because he is established and getting accustomed to his new team, let alone the fact that he has only pitched five innings.
Begin Slideshow

»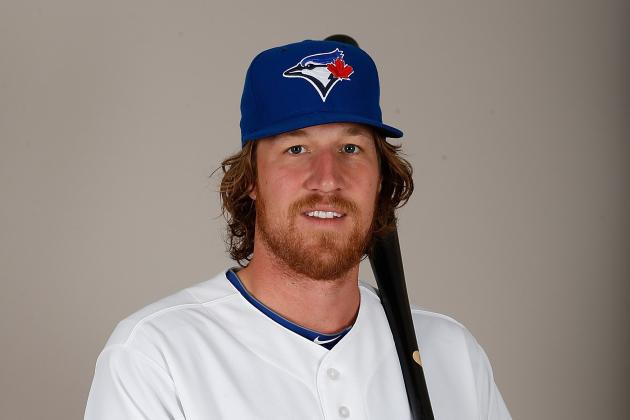 J. Meric/Getty Images

The Canadian pitcher turned outfielder had a chance this spring, after playing in the World Baseball Classic, to potentially be a first call-up for the Blue Jays. With their starting outfield set (Cabrera, Rasmus/Gose, Bautista) and Rajai Davis most likely handling the fourth outfielder role, the best Loewen could hope for was to be the first injury replacement for the Jays after Anthony Gose.
Unfortunately for Loewen, he had a disastrous spring.
Loewen finished the spring with a .077 batting average, gathering one hit in ten games.
Bust.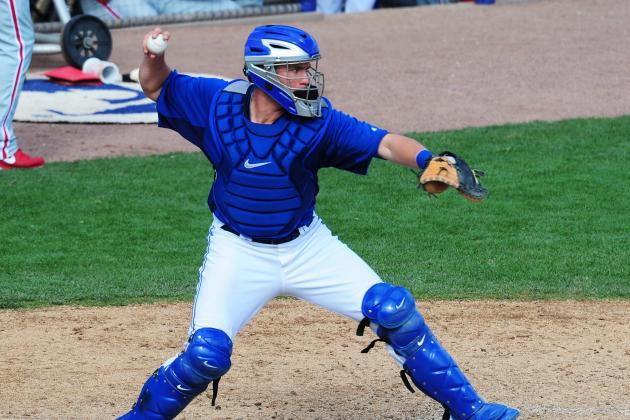 Scott Cunningham/Getty Images

Josh Thole came to the Blue Jays as a part of the R.A Dickey trade. He had the inside track to be the backup catcher behind J.P. Arencibia; however, a poor spring saw him lose his job to the 41-year-old Henry Blanco.
That's gotta sting.
Thole batted a mere .171 in 19 games with the Jays this spring. In comparison, Blanco had two more hits than Thole this spring in eight less games. Couple that with Blanco's veteran leadership and it was an easy choice.
J. Meric/Getty Images

Brett Cecil and Adam Lind have followed very similar career paths for the Blue Jays. Both lefties, they found early success (Cecil, 2010: 15 Wins; Lind, 2009: 35 HR, 114 RBI) and have struggled since.
Both seem to be on their last legs as members of the Blue Jays.
Hoping to keep a spot in the bullpen, Cecil has struggled mightily this spring, giving up 12 earned runs in 15-plus innings. Moreover, he has appeared in the most games for any Blue Jays pitcher.
Only 26 years old, Cecil still holds some value. That being said, his spring training has been a bust, and he might have to go on waivers with J.A. Happ becoming the middle reliever.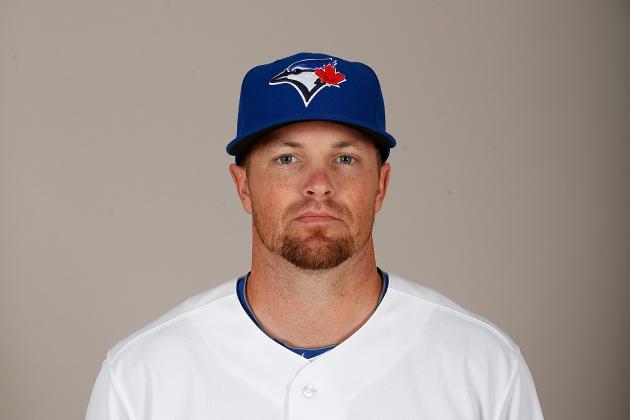 J. Meric/Getty Images

With the additions of Emilio Bonifacio and Maicer Izturis, McCoy's job as the versatile backup could be in jeopardy. The Blue Jay who turns 32 the day after opening day might not be with the big club on his birthday.
With Rajai Davis most likely manning the fourth outfielder spot, with Bonifacio able to play both the outfield and infield and Izturis able to play all along the infield, the longtime Blue Jay might be on his way down to Buffalo.
McCoy definitely did not help his cause this spring, hitting a paltry .161 in 17 games. In 31 at-bats, he had a 9-0 strikeout-to-walk ratio and only one extra-base hit.
Sure he is known for his defensive play, but those spring statistics won't help his cause of making the team.
Bust.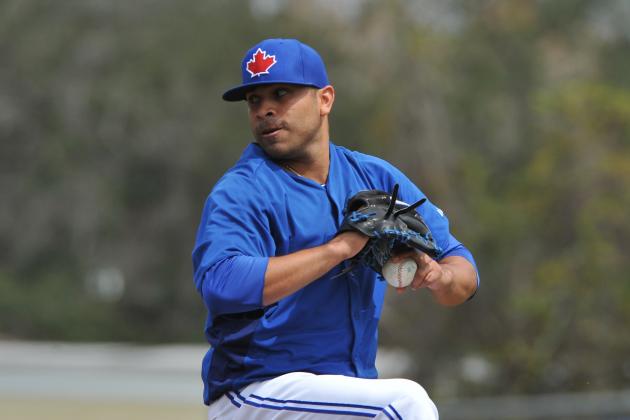 Al Messerschmidt/Getty Images

Oh, Ricky.
There is no player that has received more air time from me in the past year. Romero has had some very public struggles since this time last season, and I was really hoping that he would come out strong this spring and set everybody straight.
Fat chance.
Romero has continued to struggle, and clearly his confidence is waning. He has walked more batters than he has struck out and currently boasts a 7.27 spring ERA.
There have been rumours of sending Romero down to Buffalo to refine his craft. Others believe that he has earned three starts to try and iron out his problems. But in the tough AL East, can the Jays afford three starts from Romero if he has shown no signs of improvement?
The decision to send him down carries much more weight with J.A. Happ pitching well this spring (1.89 ERA, 4.7 K/BB). So, it will be interesting to see what Manager John Gibbons (who is always known to help out his veterans) does with this scenario.
Thanks for the read.
Get at me on Twitter @the__ste (Double Underscore) for fantasy advice, fantasy articles, Jays news and discussion, as well as anything else I find awesome.