5 NASCAR Drivers Who Could Stand to Hit the Reset Button on the 2013 Season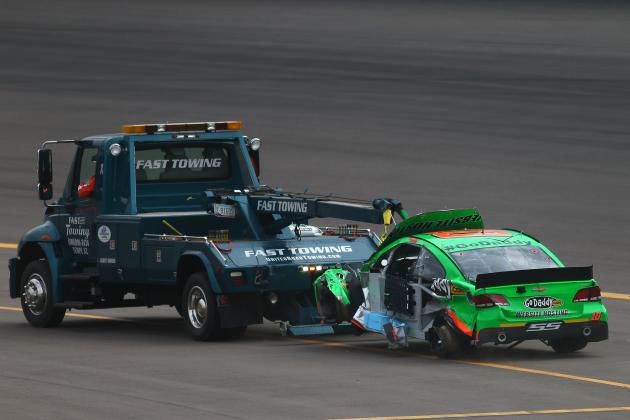 Jonathan Ferrey/Getty Images
It's been a rough go for Danica Patrick since Daytona.
How many times do we wish we could hit a reset button to change our lives—hopefully for the better?

It's kind of the same with NASCAR drivers who get off to a bad start to a season. How they wish they could hit a reset button of their own to change the early downward slide they've endured.

Five drivers in particular are off to less-than-ideal starts in the 2013 Sprint Cup season heading into Sunday's race in Fontana, Calif.

Let's take a look at who the unlucky quintet is:
Begin Slideshow

»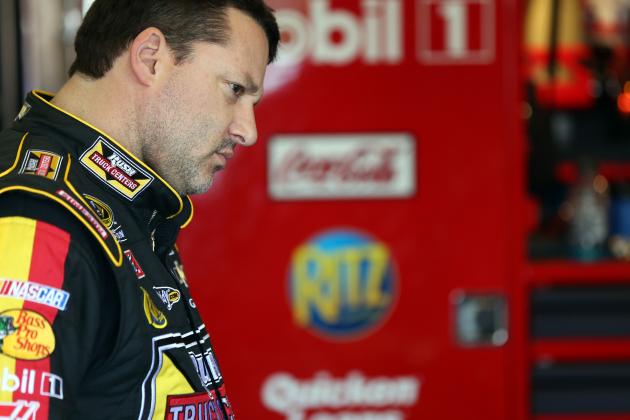 Jeff Gross/Getty Images
Smoke isn't smiling much with the season start he's had.
Let's face it, Smoke is just a wisp thus far in 2013. He's off to the worst start of any season in a Cup career that dates back to 1999.

Stewart comes into Sunday's race ranked a woeful 24th.

But he's not the only one having problems. His two other Stewart-Haas Racing teammates are also struggling: Ryan Newman is 23rd, while Danica Patrick is 28th.

Stewart typically does well at Fontana, which should hopefully act as a bit of a consolation for fans of the No. 14 Chevrolet heading into Sunday's race. If anyone needs a win—or at least a top-five—it's Stewart.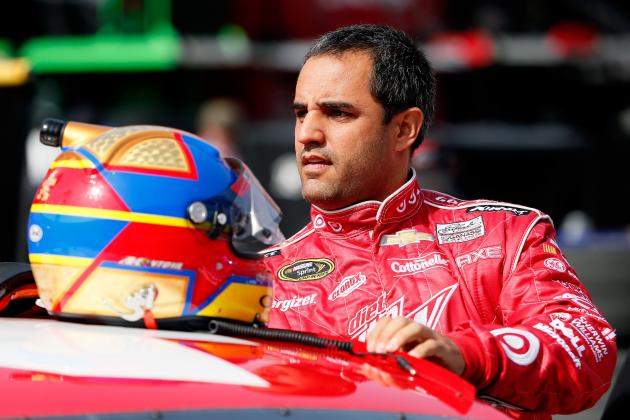 Kevin C. Cox/Getty Images

Once again, Juan Pablo Montoya is off to a less-than-stellar season.

He heads into Fontana on Sunday ranked a dismal 26th, with disappointing finishes of 39th, 12th, 19th and 30th in the first four races.

JPM needs to turn things around, and in a hurry, if he hopes to salvage the dismal start that he's experienced.

Even more, given that he's in the final season of his contract with Earnhardt Ganassi Racing, a poor start to the season isn't necessarily giving him bonus points for long-term job security there.
Jonathan Ferrey/Getty Images
Danica has struggled in her last three races.
The darling of Daytona, Danica Patrick, has gone from being ranked seventh in the standings after the season opener to 28th heading into Sunday's race—and that's only after she improved two spots in the standings after Bristol.

Patrick has proven to be a conundrum of sorts. She started off so spectacular at Daytona, taking the pole and finishing eighth in the race.

But since then, she's struggled mightily, with finishes of 39th, 33rd and 28th in the three races after Daytona.

However, there's hope for a bounce back in Sunday's race at Fontana, where she's raced at several times in her previous stint as an IndyCar driver.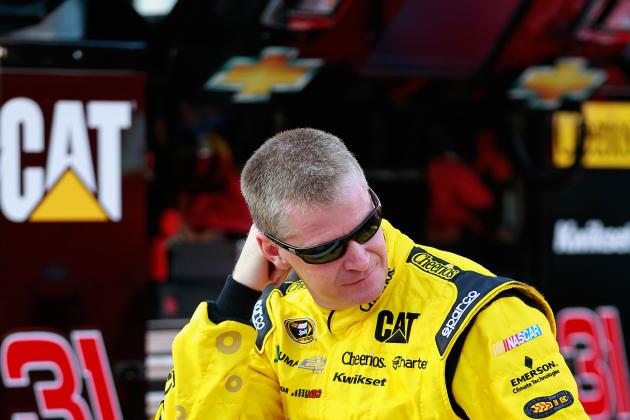 Geoff Burke/Getty Images
Is Burton trying to remember how to win?
After finishing 10th at Phoenix, there was a lot of optimism that the struggles Jeff Burton has endured were potentially turning around, especially with a 30th-place finish in the season-opening Daytona 500.

Unfortunately for Burton and his fans, he's finished 26th and 32nd in his last two races and dropped to 26th in the standings heading into Sunday's race in California.

This is a very pivotal year for Burton. Teammate Kevin Harvick is leaving at the end of the season for Stewart-Haas Racing in 2014, while team owner Richard Childress will likely promote grandson Austin Dillon to the Cup level next season as well.

And with speculation that Childress may still bring Kurt Busch over to the RCR camp next season, Burton may very well be in a fight to save his job this season.

Unfortunately, the fight doesn't seem to be going his way too well thus far.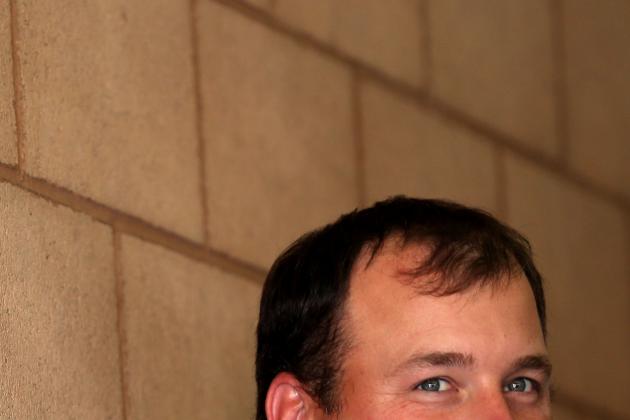 Jeff Gross/Getty Images

Ryan Newman heads into Fontana in 23rd position in the Sprint Cup standings, one spot ahead of teammate and Stewart-Haas racing boss Tony Stewart.

Truth be told, however, that's only because Newman moved up eight spots after last Sunday's race at Bristol.

However, there's a big caveat to Newman's current spot in the standings: He's actually only had a half-bad start to the season.

He finished a SHR team-high fifth at Daytona and was seventh at Bristol this past Sunday.

Unfortunately, it's the two races in the middle that dropped him like a rock in the standings: 40th at Phoenix and 38th at Las Vegas.

Like his boss, Newman has a decent record at Fontana, so don't be surprised if he makes another big jump upward in the standings this Sunday.

Follow me on Twitter @JerryBonkowski.