3 Reasons Zack Wheeler Will Have Better Mets Career Than Matt Harvey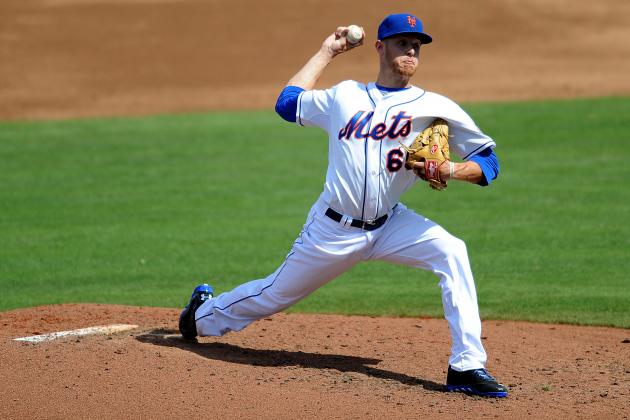 Steve Mitchell-USA TODAY Sports
Zack Wheeler registerd an 8.6 K/9 in nearly 150 innings between Double-A and Triple-A last season.
Since joining the Mets in late 2011, Zack Wheeler's development has been intertwined with that of future teammate Matt Harvey. After all, both young right-handers represent the next wave of talent to come up through the system, not to mention the future of the organization.
While Harvey began the 2012 season in Triple-A, Wheeler made his mark in Double-A. And when Harvey was called up to the major leagues in late July, the organization followed a similar course of development with Wheeler, promoting him to Triple-A.
Unfortunately, Mets' fans will have to wait a little longer to get their first glimpse of both pitchers in the starting rotation. As usual, Harvey has been dominant this spring, seemingly picking up where he left off last season. Meanwhile, Wheeler made only one outing in big-league camp before a strained oblique sidelined him for most the spring. However, Wheeler's one outing supported the belief that his stuff is nearly ready for the majors, and that it will be only a matter of time until the right-hander joins Harvey in the team's starting rotation.
Here is a look a three reasons why Zack Wheeler should have a better career than Matt Harvey.
Begin Slideshow

»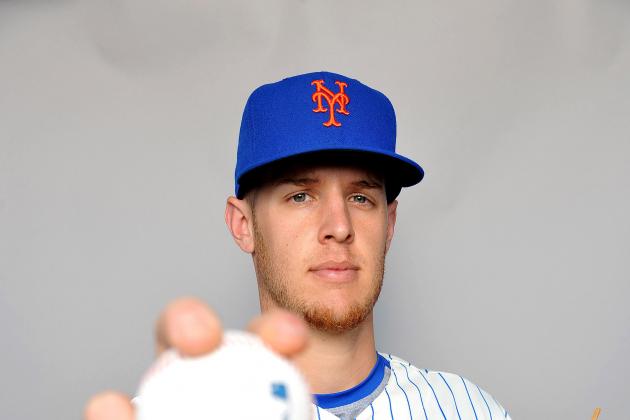 Steve Mitchell-USA TODAY Sports

At 23 years old, Harvey, the Mets first-round draft pick in 2010 out of North Carolina, is a mature right-hander with a polished arsenal.
While he's already proven that his stuff is effective against big-league hitters, envisioning that it will get that much better is difficult. Meanwhile, even though Wheeler has already showcased plus velocity in the mid- to high-90s, it's the development of his secondary offerings that should have people excited.
In theory, the 22-year-old right-hander's stuff is still developing, as he's just now getting a feel for his entire arsenal relative to more advanced competition.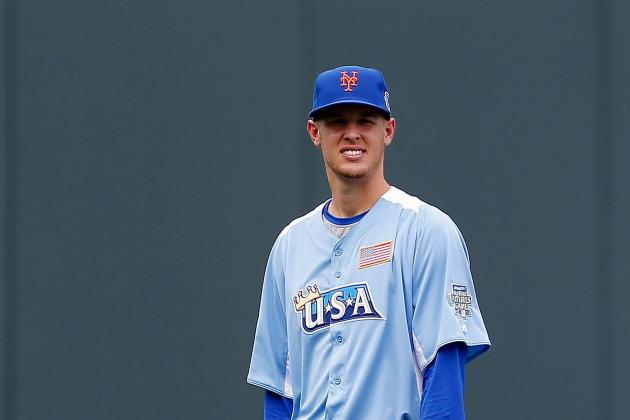 Jamie Squire/Getty Images

Relative to Harvey, Wheeler's mechanics and delivery involve substantially more deception, as the right-hander closes his shoulders before exploding toward the plate.
While this aspect of the 22-year-old's game used to hinder his control, he's smoothed out the delivery to the point where he's always around the zone. Furthermore, because he hides the ball so well, Wheeler should always benefit from the deception that accompanies each of his offerings.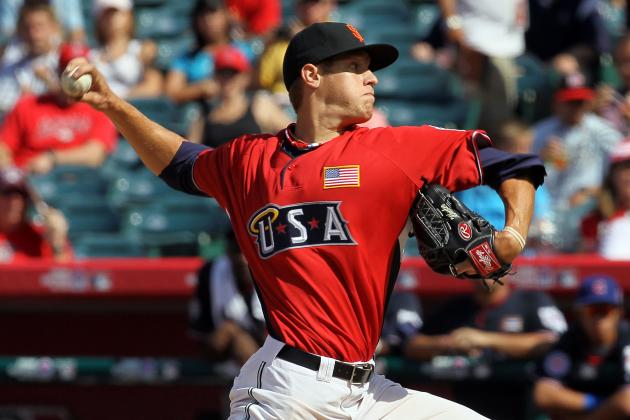 Stephen Dunn/Getty Images

After making one of the more impressive big-league debuts I've ever seen against the Diamondbacks last season, Harvey went on to post a very impressive 10.6 K/9 over 59.1 innings.
Wheeler, on the other hand, also posted an impressive strikeout rate, registering an 8.9 K/9 over 149.1 innings between Double-A and Triple-A. But while Harvey is likely to maintain a similar pace, Wheeler's strikeout rate should begin to take off as his arsenal continues to develop and he becomes more comfortable against advanced hitters.