Breaking Down Tony Stewart's Slow Start to the 2013 NASCAR Sprint Cup Season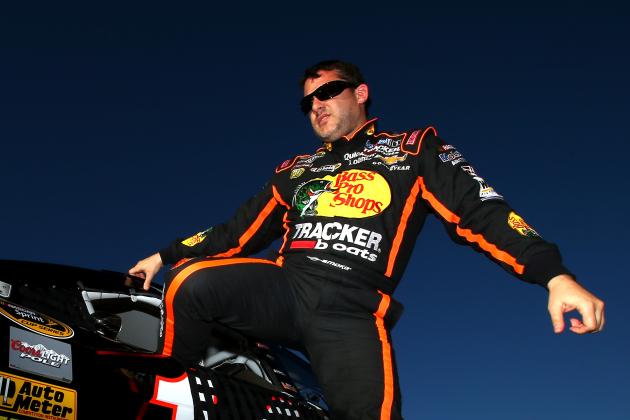 Jonathan Ferrey/Getty Images

It has not been a good start for Tony Stewart in the 2013 Sprint Cup season.

In fact, Stewart is off to the worst season start in his NASCAR career. I'm not just saying it; the numbers are indisputable.

For a driver of his status and ability, that's really saying something—something bad, that is.

How can the driver who has won three Cup championships (2002, 2005 and 2011) and 47 career Cup wins have started the 2013 season in such a hole after four races.

Stewart is currently in 24th place after the first four races of the season.

Even worse, his two Stewart Haas Racing teammates haven't fared much better: Ryan Newman is one spot ahead in 23rd, while Daytona 500 darling Danica Patrick has free fallen all the way to 28th place (which is a slight improvement from ranking 30th last week).

Let's take a look at what's happened to Stewart thus far this season and what he has to do to turn things around:
Begin Slideshow

»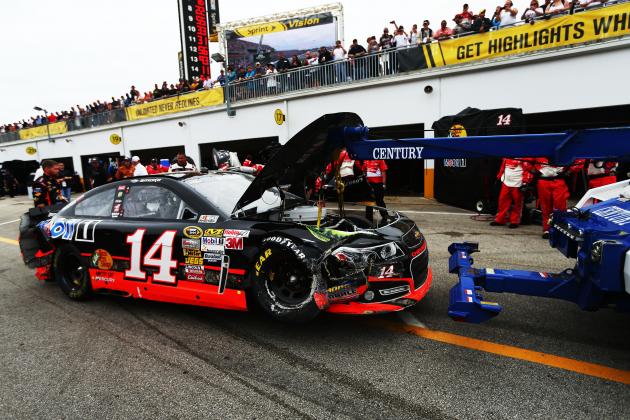 Mike Ehrmann/Getty Images

After finishing fourth in The Sprint Unlimited and sixth in the first Budweiser Duel, plus a win in the Nationwide Series season opener, optimism was high that Stewart might finally win his first Daytona 500 after 14 previous tries.

He started off well, qualifying 13th. But Stewart was one of a number of stars including Kevin Harvick and Kasey Kahne that was involved in a big wreck on Lap 32.

He would eventually get his car repaired and back on the track, but it would be for little gain: Stewart ended the day with a 41st-place finish.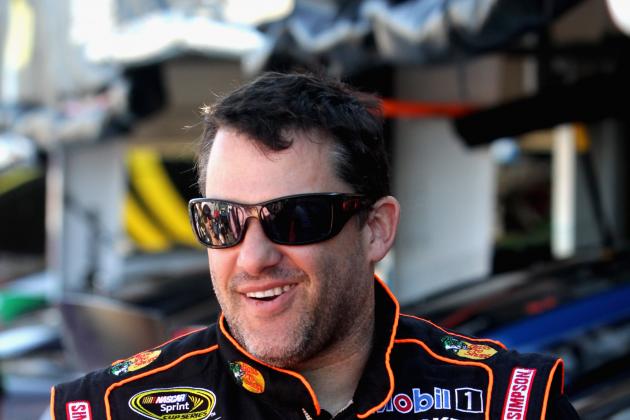 Jerry Markland/Getty Images
An eighth-place finish after the Daytona debacle: Now that's more like it!
Things looked like they were back on track at Phoenix, as Stewart qualified sixth and finished a strong eighth.

He jumped from 37th in the standings after Daytona to 23rd after this race.

Things were starting to look up and he was looking like the Smoke of old.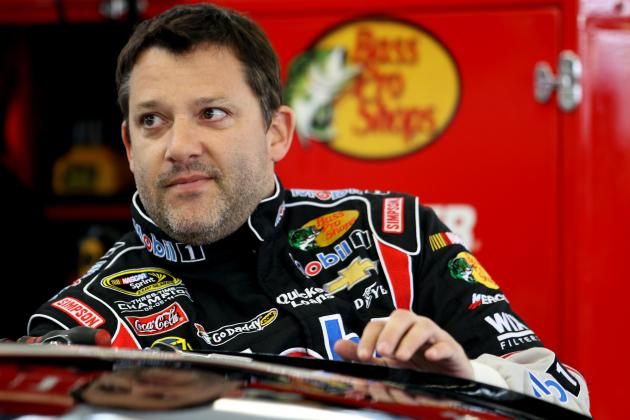 Todd Warshaw/Getty Images
OK, so it wasn't a top 10, but 11th isn't all that bad, right?
Another good qualifying effort (ninth) and another good finish (11th).

Stewart leaves Sin City 17th in the standings.

He's cut the deficit in the standings after Daytona by more than half.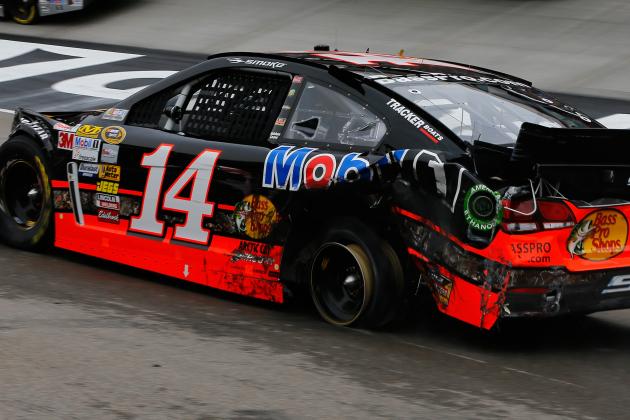 Jared Wickerham/Getty Images
Not again!
Stewart has his third top-10 qualifying effort, starting eighth.

That was about the only bit of good news Stewart had, though, as he wrecks early, nine laps into the race.

Running 13th at the time, Stewart's left tire blew out, sending him into the wall. The likelihood was the tire was cut in contact with another driver just before then.

"I felt the tire going down, and I just could not get down to the inside to get to pit road," Stewart said in a story by The Associated Press. "I was caught up on the top, and I couldn't hold on to it any longer. It made for a long day, but we got what we could of out it."

It took quite a while for Stewart's team to repair the damage on his car. By the time he got back on track, he was listed as 41st. Again, he suffered another hole to try and dig out of and ultimately finished 31st.

End result, Stewart slipped backwards to 24th in the standings. How does that old saying go, "One step forward, two steps back"?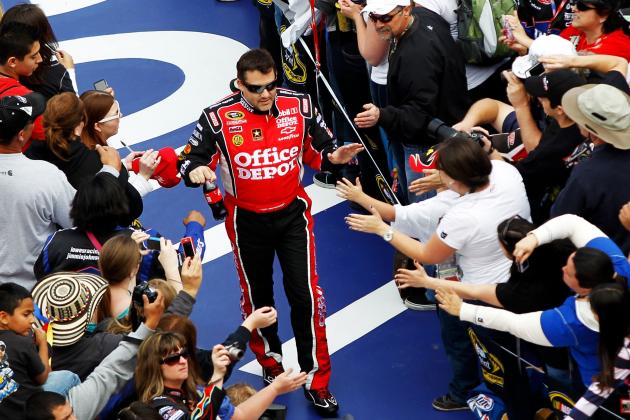 Todd Warshaw/Getty Images
This was Stewart after last year's win at Fontana. Will he get congrats again after Sunday's race there?
Stewart heads into this Sunday's race on the two-mile Auto Club Speedway in suburban Los Angeles with a lot of ground to make up.

It's not going to be easy: he's 24th in the standings, but even worse, finds himself 81 points behind new series leader and defending Sprint Cup champion Brad Keselowski.

That's almost the equivalent of two wins at 43 points each, not to mention bonus points for leading a lap and the most laps.

Stewart needs a strong run, but more importantly, a top-10 finish. Preferably a top five, if not a win—just like he did in last year's race at Fontana.

In fact, Auto Club Speedway is one of Stewart's better tracks: in 21 career starts there, he has two wins, six top fives and 12 top 10s.

Sure, the season is young and we're only four races into the schedule.

But remember this: Stewart has never found himself this far back in the standings this early in the season.

He cannot afford to have another bad day and another bad finish, plain and simple.


Follow me on Twitter @JerryBonkowski