The Ultimate Fighter 17, Ep. 9 Live Play-by-Play: Kevin Casey vs. Bubba McDaniel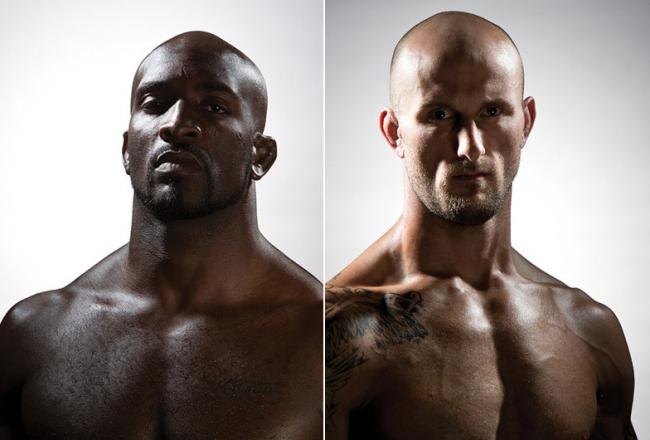 Kevin Casey and Bubba McDaniel will settle a simmering grudge in TUF 17's wild-card match. (Photo Credit: UFC)

Season 17 of The Ultimate Fighter continues Tuesday (9 p.m. PT/ET on FX) with the middleweight tournament between Team Jones and Team Sonnen, and we're finally set for this season's wild-card bout.
In the ninth episode of the season, Kevin Casey aims to redeem himself against Bubba McDaniel, the most experienced member of the cast—and Jon Jones' training partner.
(Check out the full list of competitors and team rosters.)
McDaniel's heavy 26-fight experience advantage wound up failing him in Episode 5 when he was routed via rear-naked choke in a surprising upset by 5-0 underdog Kelvin Gastelum.
Casey arguably put up a tougher fight in defeat against Colin Hart during Episode 4, but prior to that bout, McDaniel relentlessly hounded Casey for a match, seemingly desperate to face someone he viewed as a beatable opponent.
Now, both men will get a chance to settle their rivalry once and for all, along with possibly winning their way back into this season's tournament.
UPDATE: Check out the full episode recap and results right over here, with full impressions and thoughts on the wild card bout and its "shock" ending.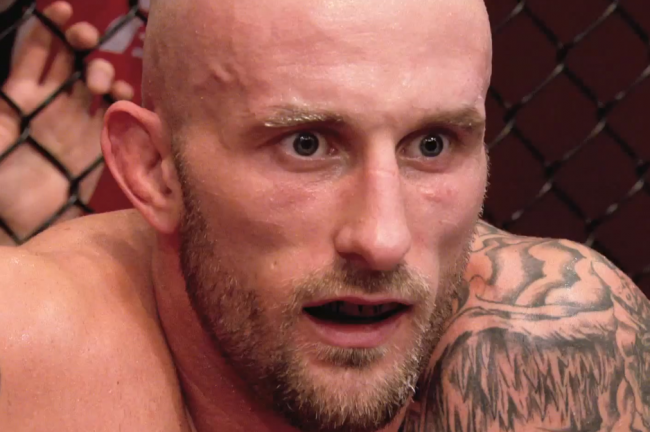 OK, raise your hands if you called that finish.
All of you with your arms up are LIARS.
That's OK, though—here's the full episode recap of all that madness.
• TUF 17, Episode 9 Recap: Kevin Casey vs. Bubba McDaniel Comes to a Shocking End
Next episode preview, and it looks like Ronda Rousey will be making an appearance.
Also, two fights are going down next week.
Collin Hart vs. Kelvin Gastelum and Luke Barnatt vs Dylan Andrews are up first.
Episode recap coming up in a short while.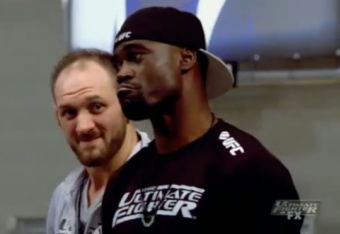 Here's your quarterfinals, folks.
• Collin Hart (4-1-1)
• Kelvin Gastelum (5-0)
• Luke Barnatt (5-0)
• Dylan Andrews (16-4-1)
• Josh Samman (9-2)
• Jimmy Quinlan (3-0)
• Uriah Hall (7-2)
• "Bubba" McDaniel (20-6)**
Uriah Hall talks about being surprised that he got matched up Bubba, citing that he was sure he would get Josh Samman.
We're in the quarterfinal picks.
Here's the highlights.
All the fighters sit in with Dana White as Jon Jones and Chael Sonnen make their notes.
Luke and Dylan want to fight each other.
Colin Hart calls out Uriah Hall.
Uriah Hall says that he wants to fight Josh.
Dana White asks Josh Samman about Uriah's call-out, and Samman says that Hall is ducking Hart.
We're at the fight picks.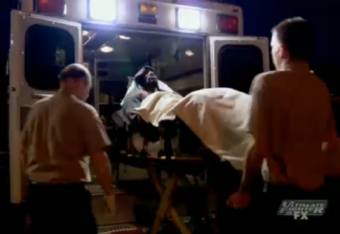 Casey gets sent to hospital, folks.
Bubba cheers about "taking away Casey's will."
Dana White, Chael Sonnen, Jon Jones and the TUF crew are flabbergasted that Casey gave up.
Dana says that he's giving Bubba his bonus for finishing the fight, and Team Jones gives up a cheer.
Bubba and Team Jones celebrate, while the camera follows Casey to figure out what happened.
Damn.
Team Sonnen has to carry Casey to the locker room.
Casey says that he had some prior trouble with kidney failure back in 2010, and that's likely why he couldn't continue tonight.
We've finally got our answer to how Casey got sent to the hospital, as he's wheeled off in an ambulance.
That was crazy. No one in TUF has ever quit in the middle of a fight like that.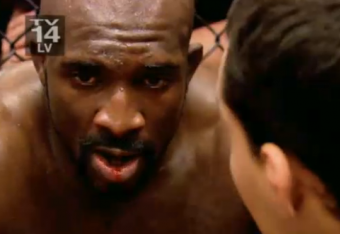 I DON'T BELIEVE IT.
KEVIN CASEY GIVES UP. Casey didn't even come out of his corner, waving off the fight and giving Bubba McDaniel the win.
Result:
Bubba McDaniel def. Kevin Casey via TKO (Corner Stoppage), Round 2 (5:00)
Kevin Casey vs. Bubba McDaniel
Round 2 - Jones tells Bubba to turn this into a boxing match and not a grappling match. Round starts off with Bubba landing a kick and some punches.
Bubba and Casey clinch, and Team Jones immediately tells Bubba to back off. Casey tries to press the clinch, but Bubba pushes him against the fence while landing body punches.
Team Jones still yelling for Bubba to get out of the clinch, but Bubba is landing lots of shots to the liver and kidneys. Casey is breathing really hard.
Bubba gets a takedown, and Casey is on his back. Casey tries to roll, but Bubba pins him down and starts to land short elbows. Bubba lands some big punches and it looks like Casey lots some of his mouthpiece. This is a total change of pace.
Casey still eating punishment off his back as Bubba sits in his full guard. Bubba lands some swarming punches to Casey's face, but his cut hasn't opened.
Bubba is effectively keeping Casey trapped against the fence as the round ticks away, landing punches and elbows at will. Casey is trying his best to reverse or sweep, but Bubba isn't moving an inch for him.
Final minute starts to tick away and Casey is breathing heavy and deeply. Bubba continues to hammer away with punches, and dodges a weak triangle attempt from Casey.
That's an argument for a 10-8 round—Casey got in nearly zero offense after the first takedown. Bubba ends it with another volley and we might have a third.
Kevin Casey vs. Bubba McDaniel
Round 1 - Dana White is here to start the match. Both men go right out to the middle and Bubba scores the first takedown, putting Casey on his back against the cage.
Casey gets a guillotine for a minute, but reverses Bubba and presses him against the fence. Casey gets a trip and puts Bubba on his back.
Bubba is struggling as Casey works for side control. Good jiu-jitsu from Casey as he flips over Bubba's guard and looks for a submission chance. Bubba isn't giving to him, but Casey is moving past his guard and sweeps with no trouble. Bubba throws up a triangle attempt.
It goes nowhere, and Casey gets back to side control. Sonnen is telling Casey to score with his fists, and we're halfway though the round.
Bubba throws up his legs for another triangle attempt. Casey backs off, but goes right into Bubba's guard as soon as Team Jones tells Bubba to get up. That sequence repeats once more. Bubba's been on his back for a full minute.
Bubba gets to his feet, and Sonnen tells Casey to keep Bubba on the fence. Not much striking going on here, and Bubba switches Casey to get his back on the cage fence.
We've got a minute left and Casey puts Bubba on the fence. Sonnen tells him to strike with knees, and both men trade short elbows and knees in response. Bubba pushes Casey to the middle of the cage, but Casey score another takedown. Round ends with Casey on top, working for a submission.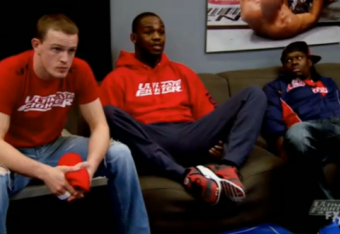 Casey goes into the locker room and tells his team to stay excited.
Jon Jones tells Bubba to use Colin Hart's strategy to beat Casey.
Lots of pressure, lot of attacking.
Both men walk out to the cage, and we're finally going to see the grudge match get done.
We're back at the TUF house, and Bubba says he feels good and ready.
Bubba: "I'm most worried about hesitation. If I hesitate, I give him the fight. I'm good. I can win this whole thing."
Bold words.
Casey: "It's very rare to get a second opportunity to do what you should've done in the first place. I don't want to waste it."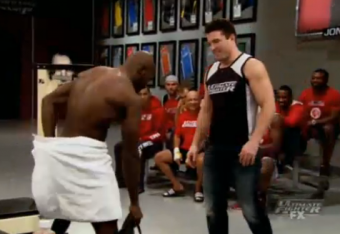 Casey on the scale: "Better not drop this towel, or I'll scar you for life."
Gross, dude.
Josh Samman address some concerns that he's ducking Uriah Hall for the quarterfinals.
Samman explains that he's simply trying to get that fight later on, when he's not going to be as injured as he claims to be right now.
We've got the weigh-ins done with no problems.
Casey has to do his weigh-in naked, and it's awkward for everyone.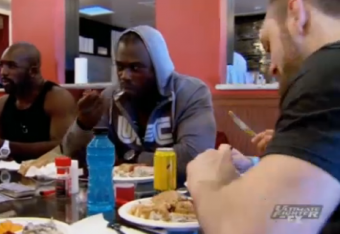 Heh.
Bubba is pretty pissed off that he doesn't get to get anything at Thanksgiving, complaining that he's never had to make weight three times in a month.
That's pretty bad.
Bubba says it's his fault he lost, or else he would've gotten a break before the wild card.
We get back to the house and it's Thanksgiving time at the TUF house.
Chael Sonnen thanks everyone for coming together during the holiday.
Jones and Sonnen are being pretty chummy.
Sonnen: "Jon, it is a severe disappointment to find out what a good guy you are."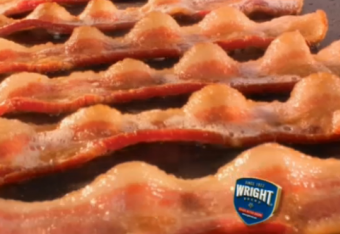 Hmmmmm.
Bacon commercial.
Luke Barnatt's assessment of his teammate is pretty frank.
He says that the Rickson Gracie BJJ school is being represented by Casey's efforts, and Casey clearly isn't living up to par.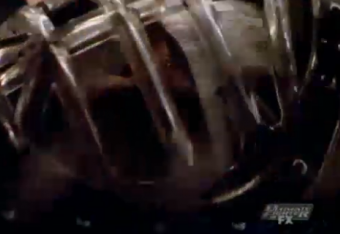 Uriah Hall talks about wanting to fight Samman some more before the cameras focus on Kevin Casey.
Chael Sonnen says that his goal isn't to make sure Casey wins, but to make sure that Casey performs up to his standards, since he feels that Casey froze up last time.
That cut on Casey's head still has stitches in it, though, and it looks pretty nasty.
True to form, Casey is wearing some sort of hockey/kendo mask to protect his face during training.
We're in the TUF with Kevin Casey and he's telling Josh Samman that he had the only call-out on the show with Bubba McDaniel.
Samman gets to thinking about it, and immediately calls out Jimmy Quinlan.
That's pretty cagey.
It's not sure if Quinlan's going to commit to the Samman fight, but he teases the idea.
He'll apparently have to get in line.
Uriah Hall's statement on Samman is more simple: "I want to beat his ass."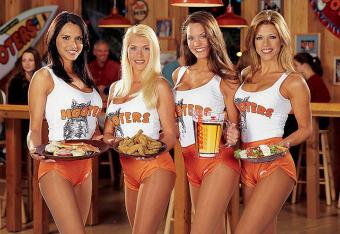 Oh, God.
The Hooters commercials hurt to watch.
This is actually the first extensive one-on-one training with Jon Jones that we're seeing on the show.
To his credit, Bubba actually looks pretty good training with Jones, using his long reach and some crisp shadow boxing to set up his gameplan.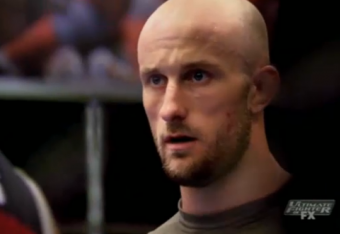 We open up on the TUF house, with Bubba McDaniel and Kevin Casey talking about their surprise and gratitude at being picked for the wild card.
Bubba does some interview time where he talks about not being able to visit his daughter due to his debts.
Jon Jones piles on the pressure in the TUF gym, telling Bubba that he'll only be remembered for this fight and nothing else on the season.
McDaniel correctly assess the fact that he should've have lost to Kelvin Gastelum, noting that he has more professional MMA experience than anyone in the house.
Got some time to burn until the end of the season?
So does Adam Cella—take a look as he gets in a sparring session with TUF coach Jon Jones.
Ultimate Fighter: Cella vs. Jones?!?
This article is
What is the duplicate article?
Why is this article offensive?
Where is this article plagiarized from?
Why is this article poorly edited?