Top 10 Ex-Premier League Stars Still in the Champions League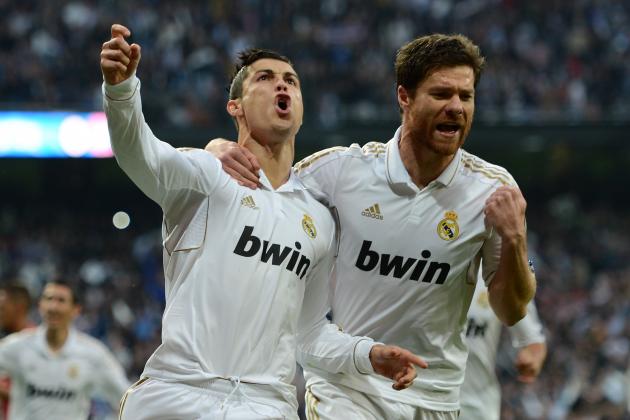 Jasper Juinen/Getty Images

For the first time in 17 years, Britain are not contributing a single representative to the Champions League quarter-finals, with this year's installments to be played in early to mid-April.
With three La Liga teams still in the last eight and two from the Bundesliga, does this signal a changing of the guard in terms of European domestic leagues?
Considering the number of ex-Premier League stars still in the Champions League (23), fans of the Premier League could be forgiven for thinking what could've been if their former favorites had stayed in England.
Here are our top 10.
Begin Slideshow

»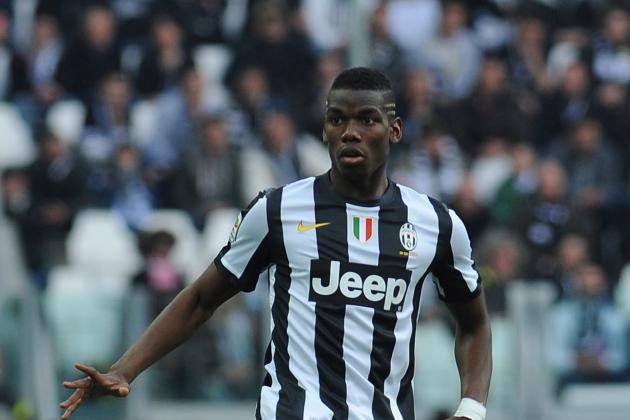 Valerio Pennicino/Getty Images

A true "Premier League star" he might not have been, given his lack of chances in the Premier League with Manchester United, but Paul Pogba most definitely is a rising force in European football.
Pogba left Le Havre in controversial circumstances to join the Red Devils, and he left Sir Alex Ferguson with a bitter taste in his mouth when he left Old Trafford for Juventus last summer, but he has flourished in Serie A's league-leading midfield, contributing five league goals in just 21 games in a Bianconeri shirt.
Given Antonio Conte's favored and experienced midfield partnership of Andrea Pirlo and Arturo Vidal, we might not see Pogba much in the latter stages of the Champions League, but be sure to look out for an explosive impact when he does feature.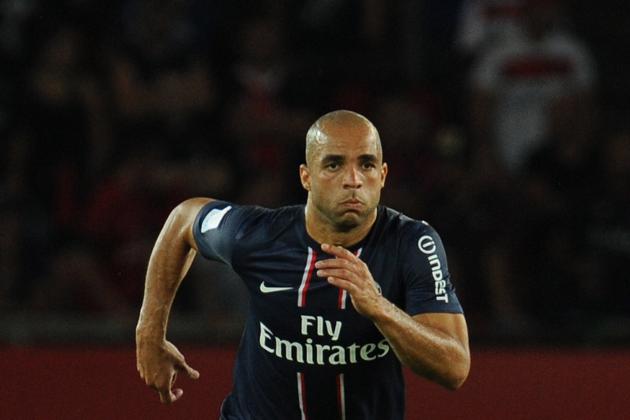 Valerio Pennicino/Getty Images

Formerly of Chelsea and rocket free-kick fame, Alex has been striking up a promising partnership with fellow Brazilian defender Thiago Silva under Carlo Ancelotti at Paris Saint-Germain.
With a firm gaze on the Ligue 1 trophy at the end of the season, ambitious PSG face a tall order in Europe with an upcoming quarter-final tie against Barcelona, who famously beat AC Milan 4-0 in the second leg of the previous round to advance.
Alex will need to be on top form against Lionel Messi and Co. to have any chance of featuring in the semi-finals.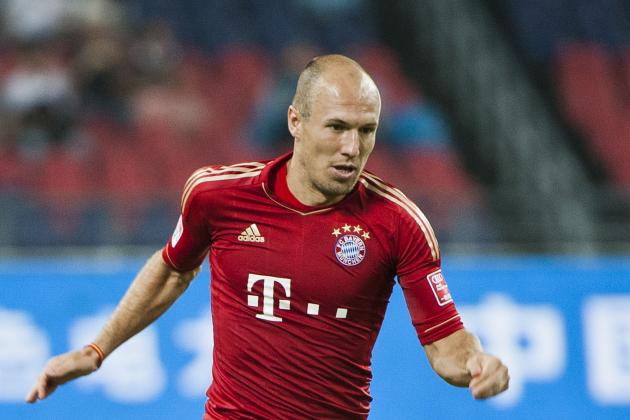 Victor Fraile/Getty Images

Another ex-Blue in Arjen Robben currently wears the No. 10 shirt for German powerhouse FC Bayern Munich.
He might be constantly criticized for his selfish playing style and his tendency to shoot or take on a defender himself, but there is no doubt Robben possesses the raw pace, dribbling and finishing ability to rival the best forwards in world football: His 42 goals in just 73 Bundesliga games is a testament to his ability.
But teamwork will be the order of the day as Bayern tackle Serie A-leading Juventus in the last eight in one of the most eagerly anticipated ties of the round.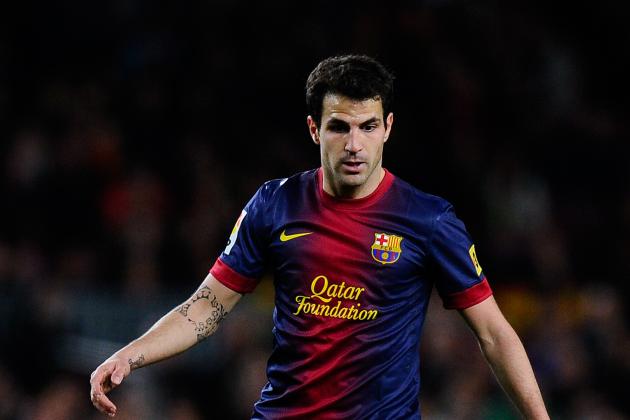 David Ramos/Getty Images

With around a one-in-six goals-to-games ratio in the Premier League with Arsenal and just over one-in-three in La Liga with Barcelona, Cesc Fabregas has translated his latter Gunners goalscoring form to Spain with great results.
But Fabregas still hasn't established himself fully into the Catalan club's starting lineup yet, frequently alternated for other options in both the midfield and the attack.
He was most recently seen as a false No. 9 a la his much-publicized role for Vicente Del Bosque's 4-6-0 Spain formation in Euro 2012, and he will more than likely feature from the bench against PSG.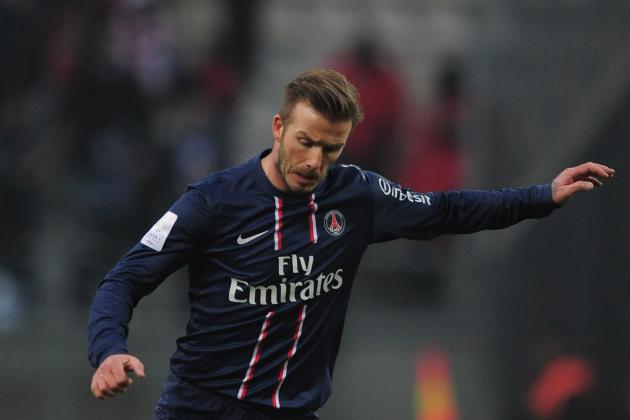 Jamie McDonald/Getty Images

Does he need an introduction?
David Beckham's latest sojourn takes him to the capital of France in what initially only seemed like a clever marketing ploy, but has transpired to result in some key on-field contributions from the former England captain.
That he will in all probability be taking the field in a glamor tie against Barcelona says all about Beckham's continued ability to play at the top level.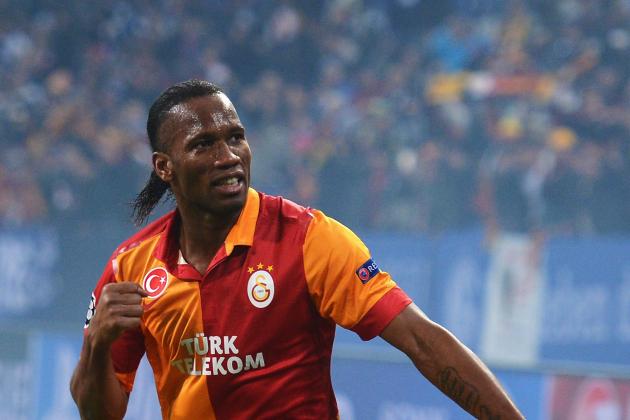 Lars Baron/Getty Images

Eyebrows were raised when Didier Drogba, who almost single-handedly won the Champions League for Chelsea last season in Munich, joined Chinese Super League side Shanghai Shenhua upon the expiration of his contract at Stamford Bridge.
Now that he is back in Europe with Turkish side Galatasaray, normal service is resumed: A top-quality striker is back competing in European football's premier club competition.
Jose Mourinho's Real Madrid will take some beating, but they will also know that it's a case of "been there, done that" for the Ivory Coast legend.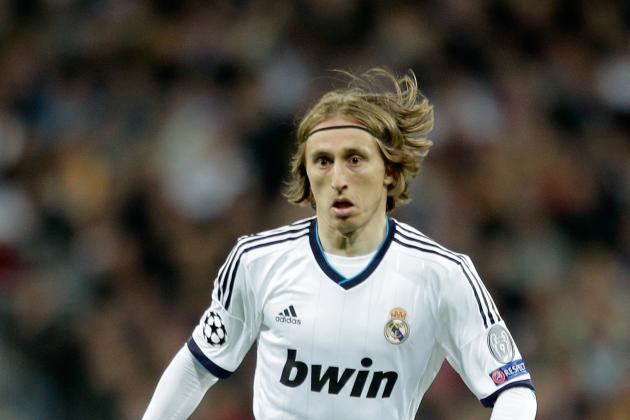 Gonzalo Arroyo Moreno/Getty Images

The overriding memory from the Round of 16 tie at Old Trafford for most Manchester United fans was perhaps Nani's controversial sending-off, but for Jose Mourinho it will have been his substitution of Real Madrid right-back Alvaro Arbeloa for much-maligned summer signing Luka Modric, previously of Tottenham Hotspur.
It was Modric, of course, who went on to score the winner for Real, taking Los Blancos to the quarter-finals, but for a player who was voted the worst Spanish signing of the season as recently as January, this was sweet vindication.
So Modric will continue to play a part in a white shirt, at least until the end of the season. He won't be Madrid's most important player (see the next few slides), but he'll be in and around the setup.
Just as he did time and again in a Spurs shirt, he might make the difference again.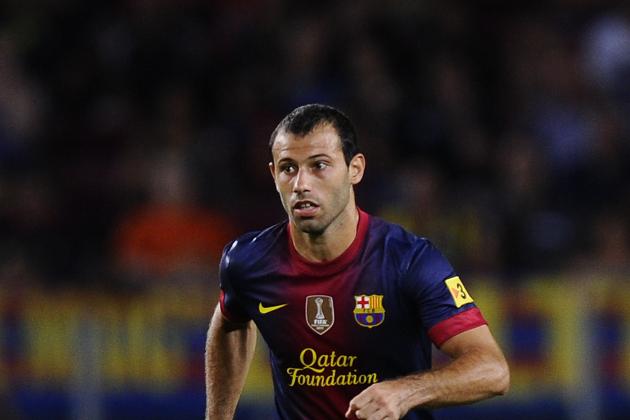 David Ramos/Getty Images

Since arriving at Camp Nou from Anfield, Javier Mascherano has featured more often as a center-back than in his specialist defensive midfield role.
That says plenty about the riches Barcelona enjoy in the middle of the park, but it also speaks volumes about Barcelona's famous passing approach that they can afford to move defensive-minded midfielders to the centre of the defence.
During his time in the Premier League with Liverpool, Mascherano proved himself to be one of the finest defensive midfielders in European football. Now he is proving to be one of the most underrated defenders in Europe and an important cog in the Barca machine.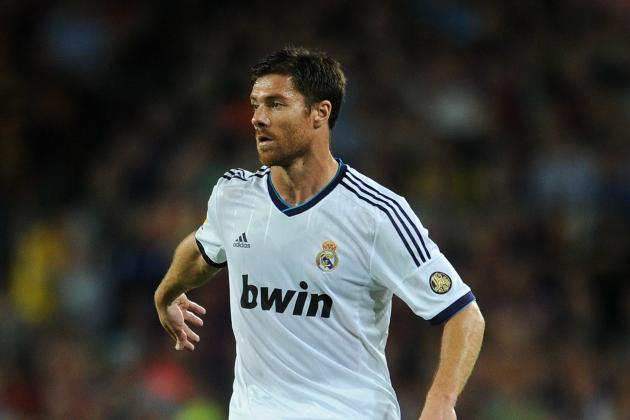 Jasper Juinen/Getty Images

Liverpool fans these days still pine for the glorious old days when the Reds midfield consisted of a Steven Gerrard in his prime playing in front of Javier Mascherano and Xabi Alonso, and for good reason.
Having left Anfield in a big-money deal, Alonso has cemented himself as a fixture in Real Madrid's lineup and has continued to justify his reputation as the premier midfield playmaker in Europe with a series of impressive performances dictating the play for Madrid.
In terms of importance to the Madrid cause, he ranks just slightly below a certain No. 7, but his continued influence means he surely ranks as one of the best midfielders to have played in both England and Spain.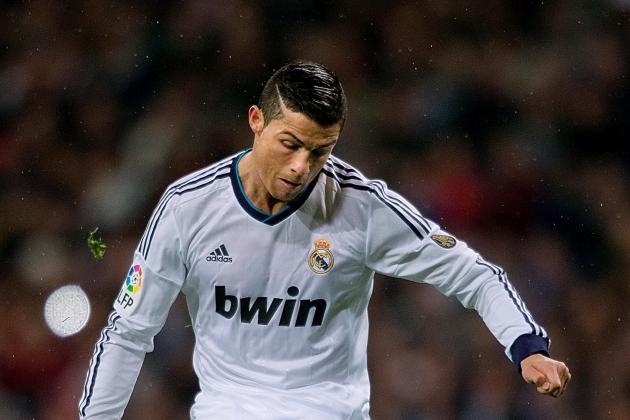 Gonzalo Arroyo Moreno/Getty Images

But of course Cristiano Ronaldo comes first. Could there be anyone else?
Sometimes even the most ardent of opponents respect your contributions to the game, and the massive ovation Ronaldo received upon his return to Old Trafford, where he transformed from a burgeoning young talent to arguably the finest footballer in his generation, showed just how much of an impact he made as a Red Devil.
But his current job comes first, and while he refused to celebrate in acknowledgment of his former employers, Ronaldo scored the goals that took Real Madrid to the last eight of the Champions League.
Rest assured there will be more to come.
For extensive coverage on the Premier League, please check out my Bleacher Report writer's profile and my weekly roundup of English football on SoccerWithoutLimits.com.
Follow me @theredarmchair.