Grading New England Patriots' Signing of Danny Amendola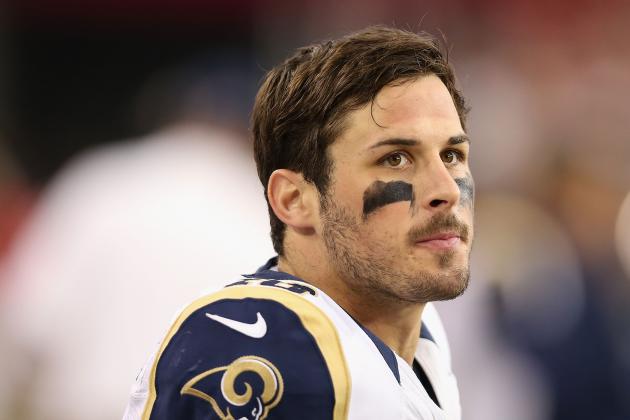 Christian Petersen/Getty Images

Welker's departure left a huge hole in the New England offense, but apparently, Plan B has been in the works for a while.
Amendola had long been rumored to be a fall-back option for the Patriots, and ESPN's Adam Schefter recently reported that the Patriots began negotiating with Amendola's representatives over last weekend's "legal tampering period."
On the surface, Amendola should be able to slide right into Welker's offensive role. The two are similar players, with similar games, and they even attended the same college.
With that said, they may share the same attributes, but Welker and quarterback Tom Brady shared the same brain on the field.
That chemistry can't be duplicated overnight.
Grade: B+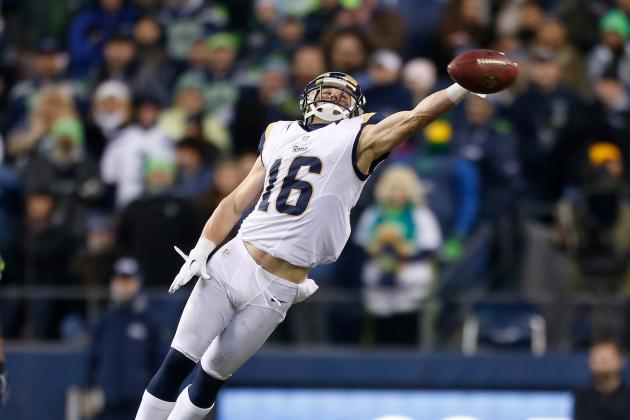 Otto Greule Jr/Getty Images

When he's healthy, Danny Amendola is probably capable of making fans of the New England Patriots almost forget about Wes Welker.
The 27-year-old burst into prominence in 2010, when he rose from relative obscurity to pace the St. Louis Rams with 85 catches.
Just last season, Amendola showed that talent off yet again, torching the Washington Redskins for 15 catches and 160 yards in a Week 2 win.
He obviously doesn't have Wes Welker's resume, but the skill set is similar. A smart, tough receiver who doesn't shy away from the middle of the field, compensating for a lack of explosiveness by being in the right place at the right time.
Grade: B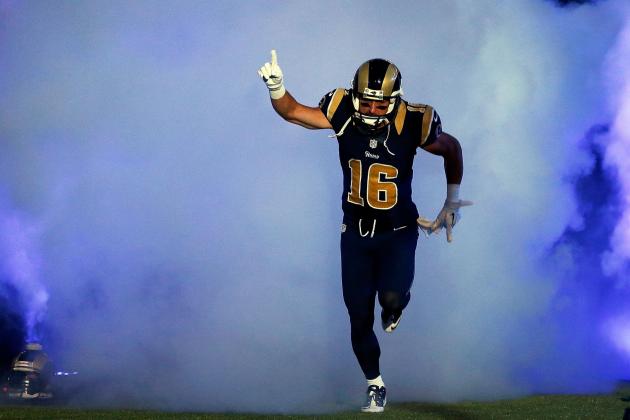 Jamie Squire/Getty Images

As I stated earlier, Amendola's contract will reportedly pay him $31 million over five seasons, with $10 million in guaranteed money.
That's a reasonable contract for a complementary wide receiver, at least if the similar contract the Miami Dolphins recently gave to Brian Hartline is any indication.
However, there's one question I just can't figure out with the shadow of Wes Welker looming large over this acquisition.
If the Patriots were willing to give Danny Amendola $6 million a season, why not give it to Wes Welker?
Grade: B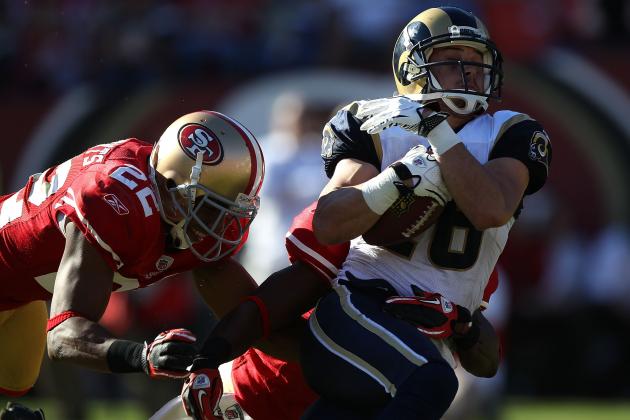 Jed Jacobsohn/Getty Images

Granted, at 27 years old, Danny Amendola is significantly younger than Wes Welker.
However, he's also a lot less durable.
Amendola has played a 16-game season in his four-year NFL career only once, and over the past two seasons, elbow and shoulder injuries have cost him a whopping 20 games.
Add in that Brady and Amendola have zero rapport, and this is one of the rare instances where getting younger at a position was a big step backward in the risk department.
Grade: C-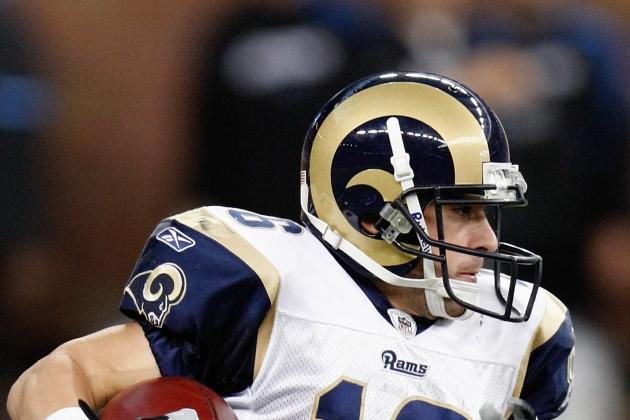 Gregory Shamus/Getty Images

At the end of the day, the Danny Amendola signing feels like the Patriots front office read one too many articles about how smart they are.
The Patriots decided Welker was expendable, and to be honest, I don't think they ever really believed he'd walk.
By the time they realized he would, it was too late.
Granted, that's speculation on my part, and in Amendola, the Patriots would seem to have acquired a player who can fill Welker's shoes.
The problem is that while Amendola may look like Welker, and play like Welker, he isn't Wes Welker.
He hasn't been as durable, or as productive, and he also hasn't been Tom Brady's security blanket for the past half-decade.
Danny Amendola isn't "Wes Welker 2.0."
He's "Wes Welker lite."
And paying the same amount on money for that—that the Broncos are paying for the real thing—just doesn't make a lot of sense.
Grade: B-